This early summer home tour is filled with an eclectic assortment of vintage finds used in unique ways. Get creative summer decorating ideas here.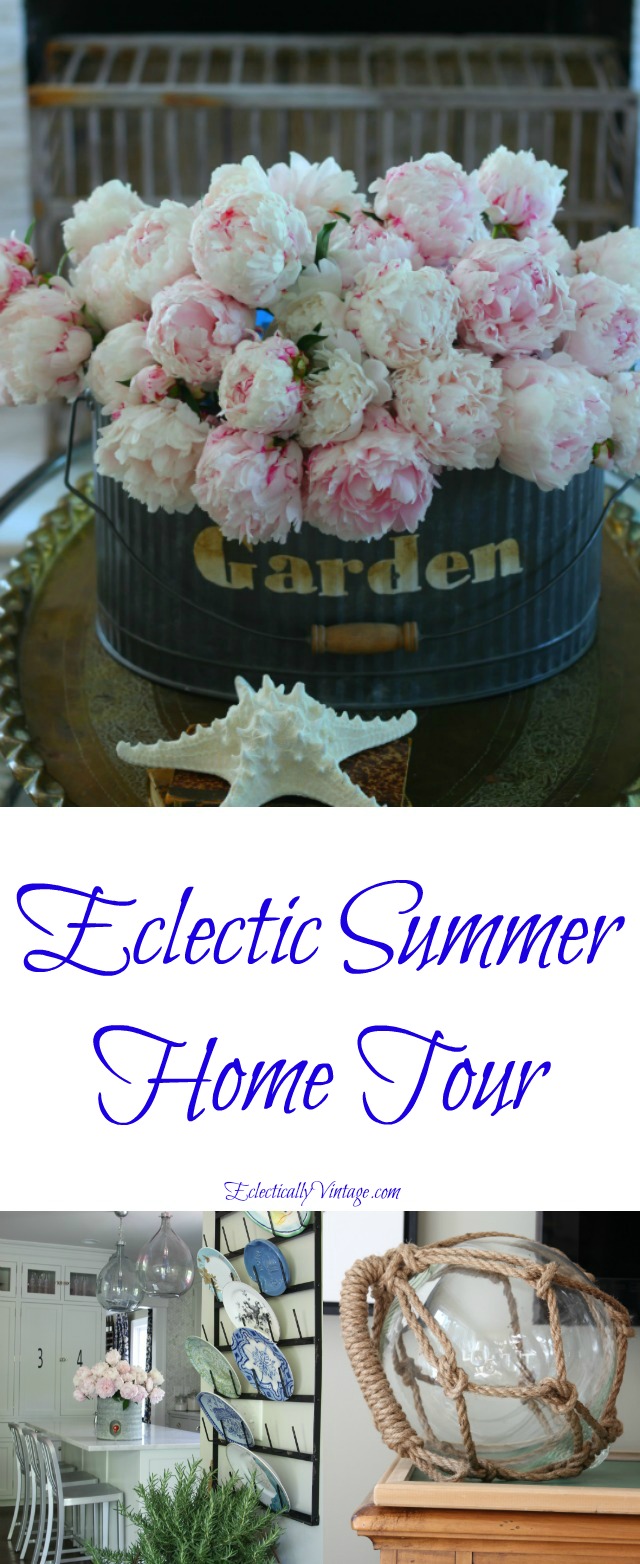 This weekend, I was glistening up a storm (I was actually sweating buckets in the 90 degree heat but glistening sounds better) so in my book, it's officially summer even though we have a couple of more weeks until it's official.
Now, let's kick off summer in my 100 year old home (you can find a full affiliate source list in the post) …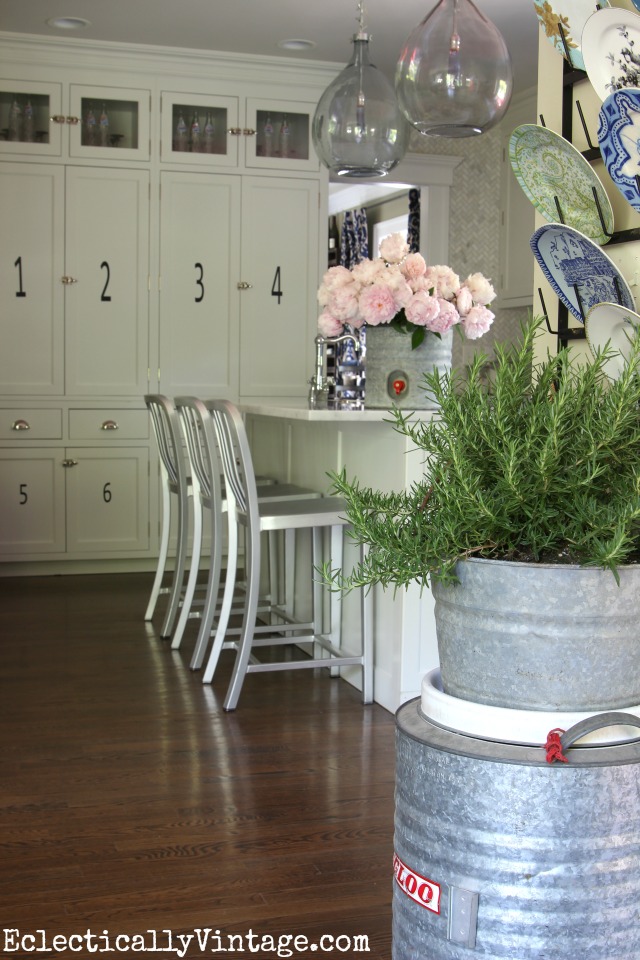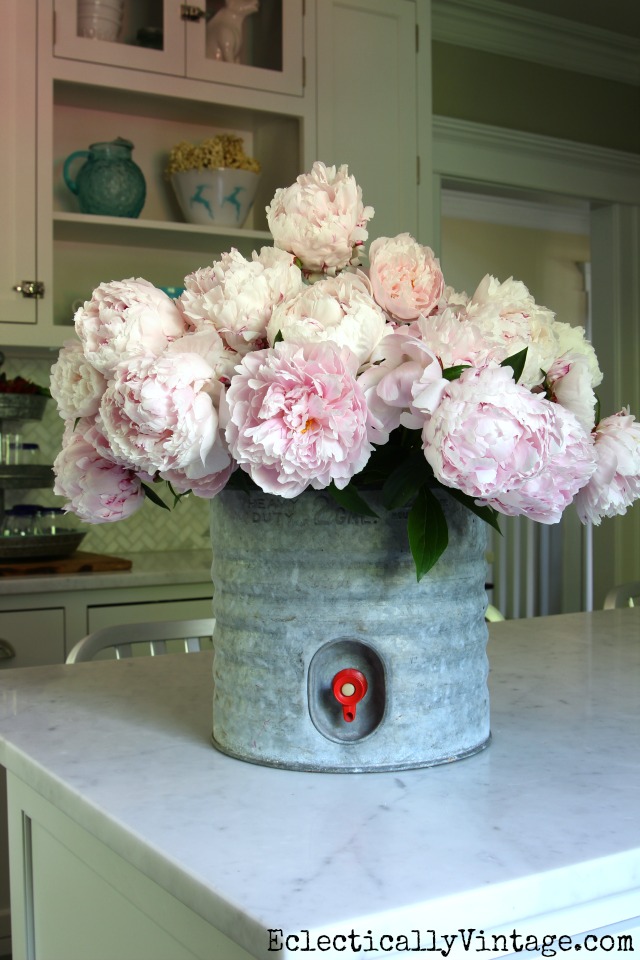 My peonies did not disappoint and my three bushes yielded tons of gorgeous blooms!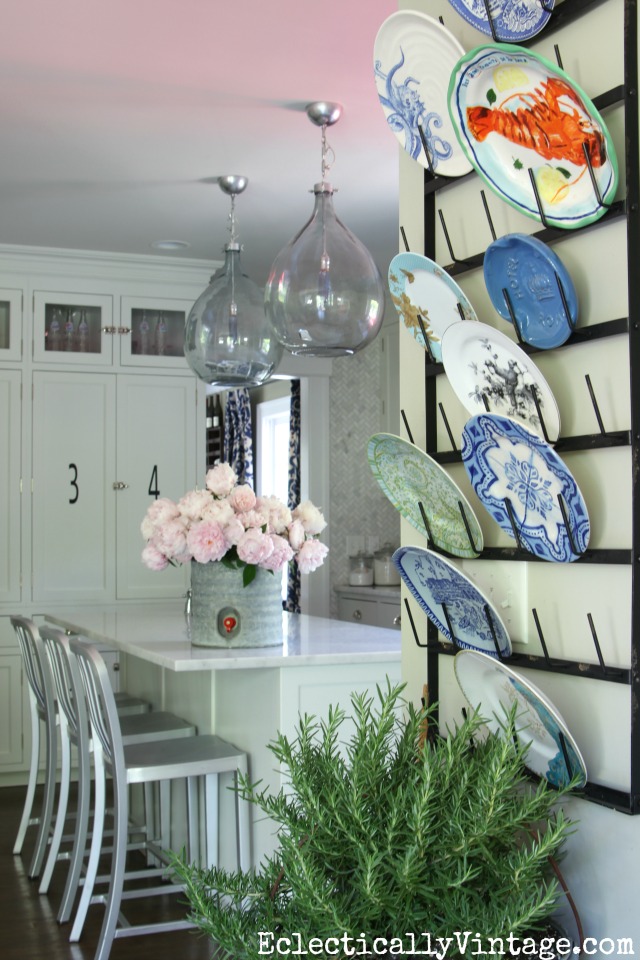 I found two amazing vintage galvanized water coolers at an estate sale a couple of weeks ago and they're the perfect vases for my peonies and rosemary.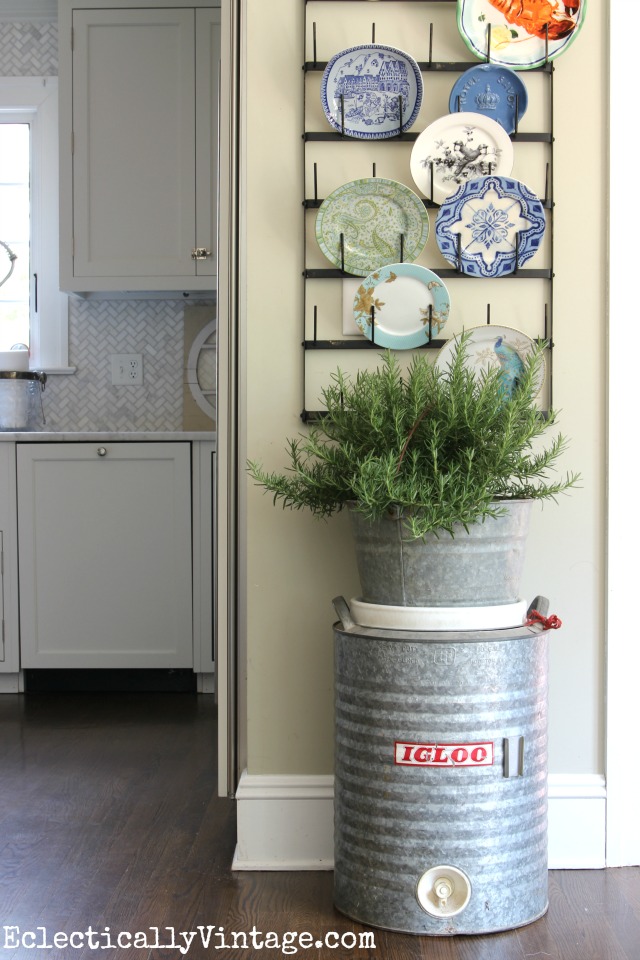 I love mixing up the displays on my huge glass drying rack – from mason jars to hanging vases filled with flowers to my favorite plate collections, it's always something different.
My red stove pops in my all white kitchen and a few red accessories set the summer mood.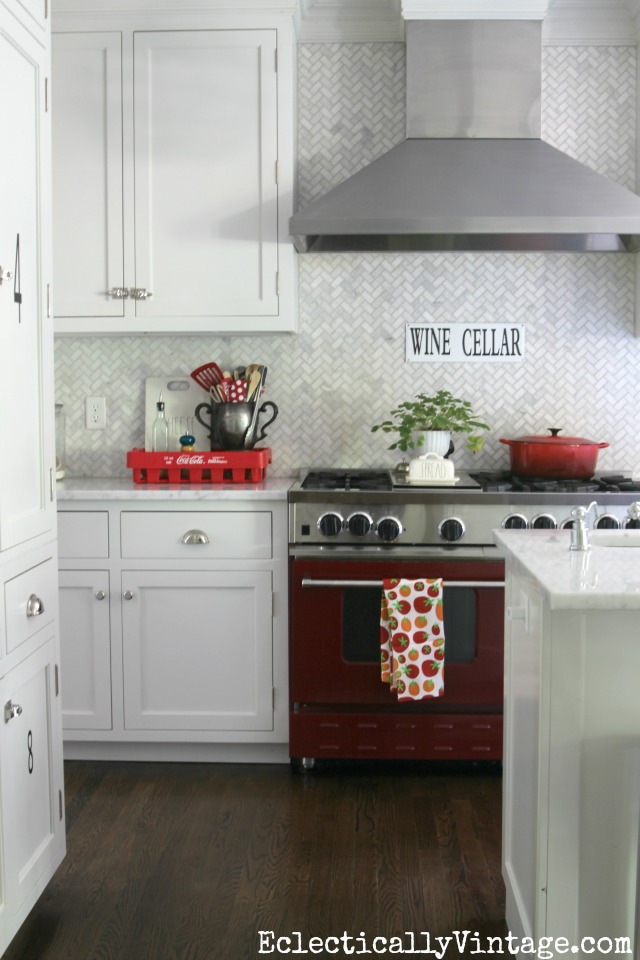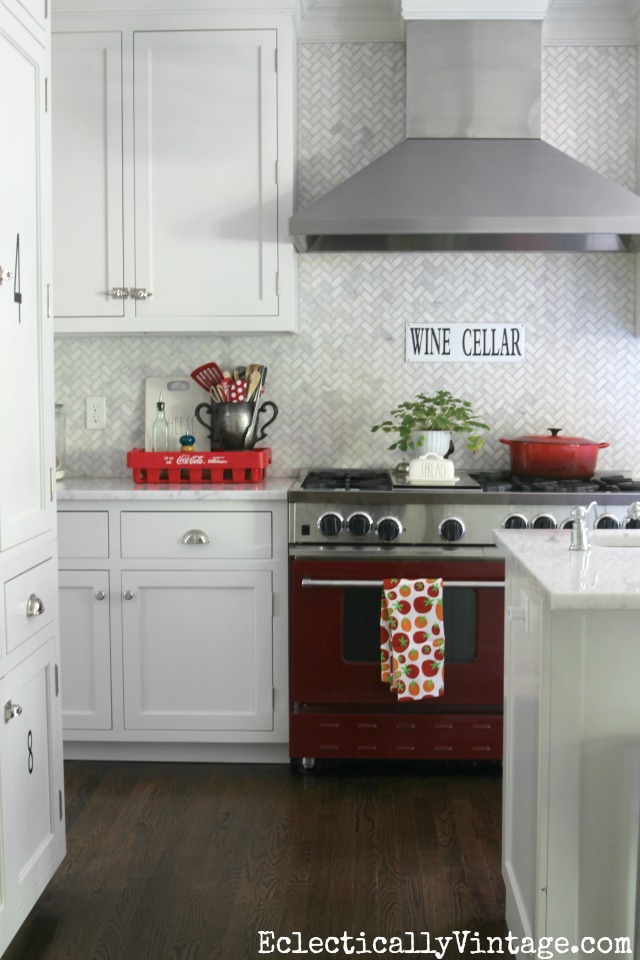 A console table separates my kitchen from my family room and it's the perfect place to display some of my many collections – vintage milk glass and glass water bottles.
Vintage milk glass, old books and glass bottles are light and bright additions to these open shelves.
I enlarged my girls silhouettes on canvas to get meaningful artwork.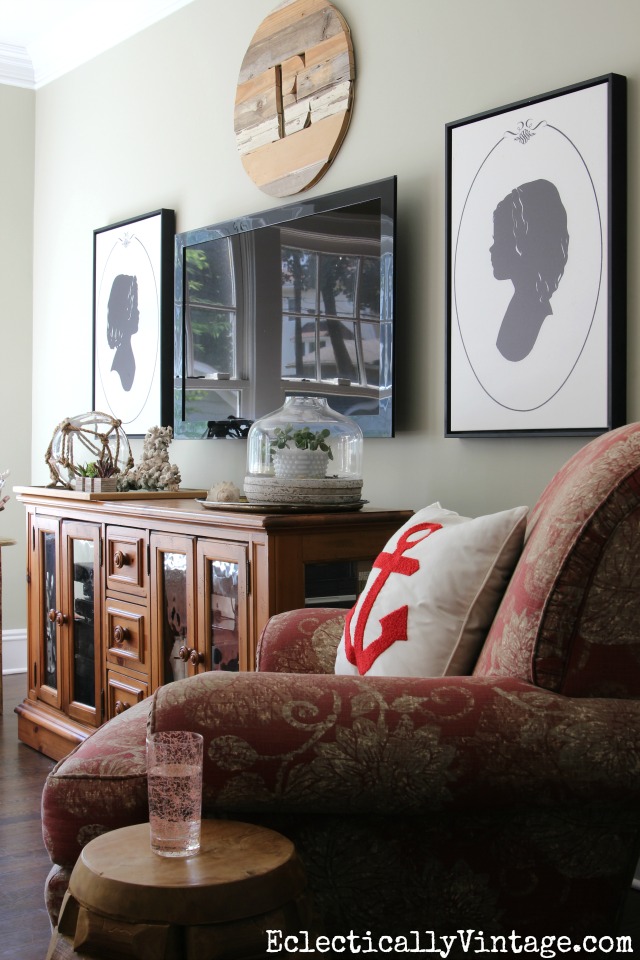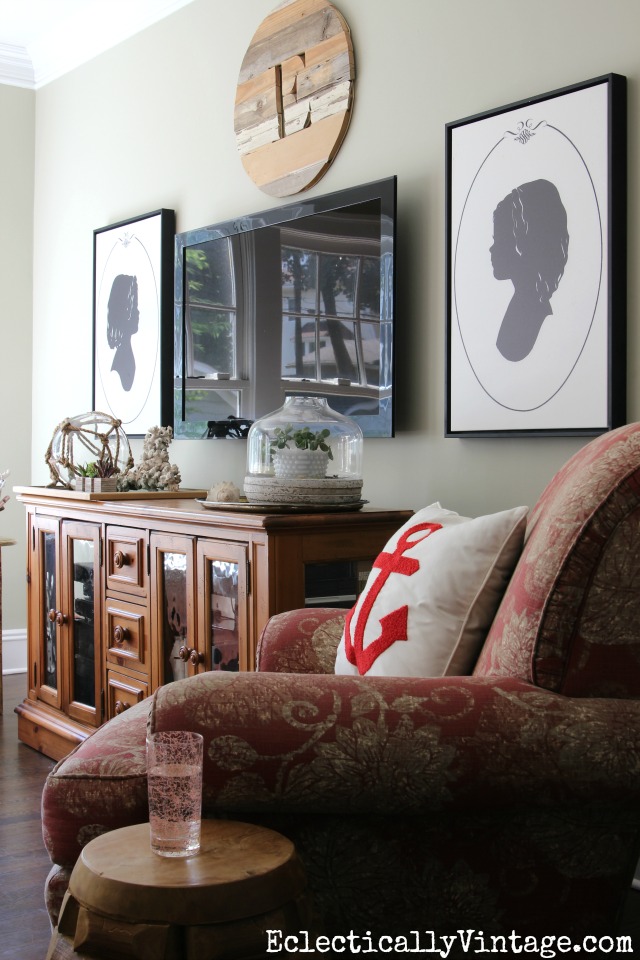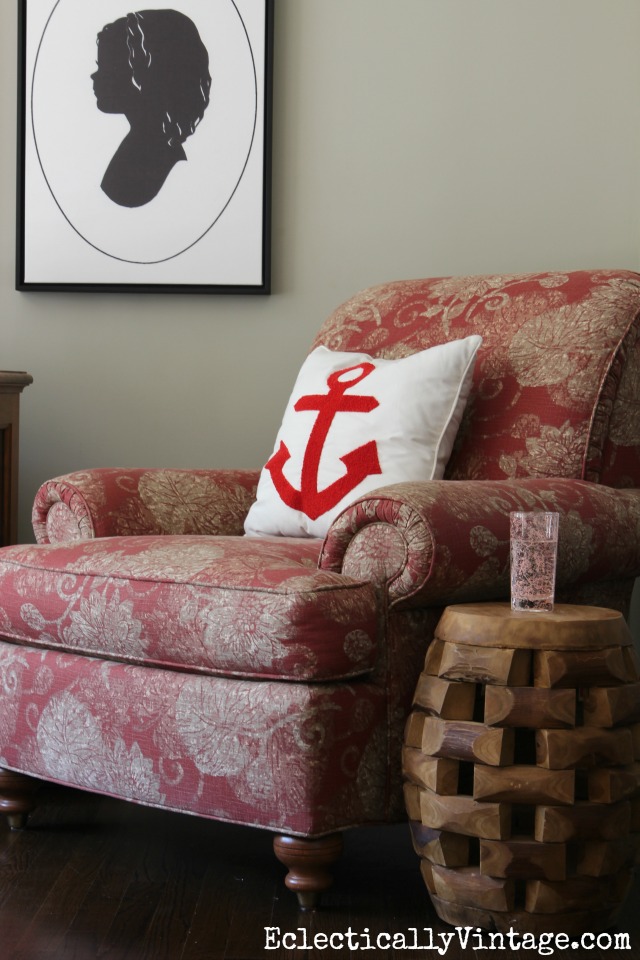 Nautical touches include pillows, textured rope, shells and starfish.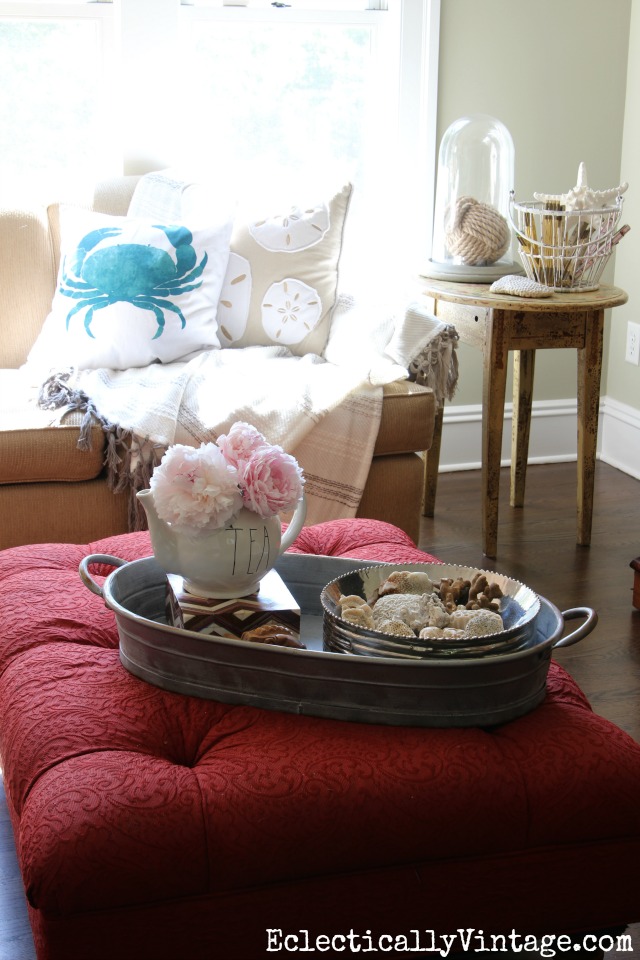 I've found the most amazing pieces of coral at estate sales and love displaying them in a shiny silver bowl.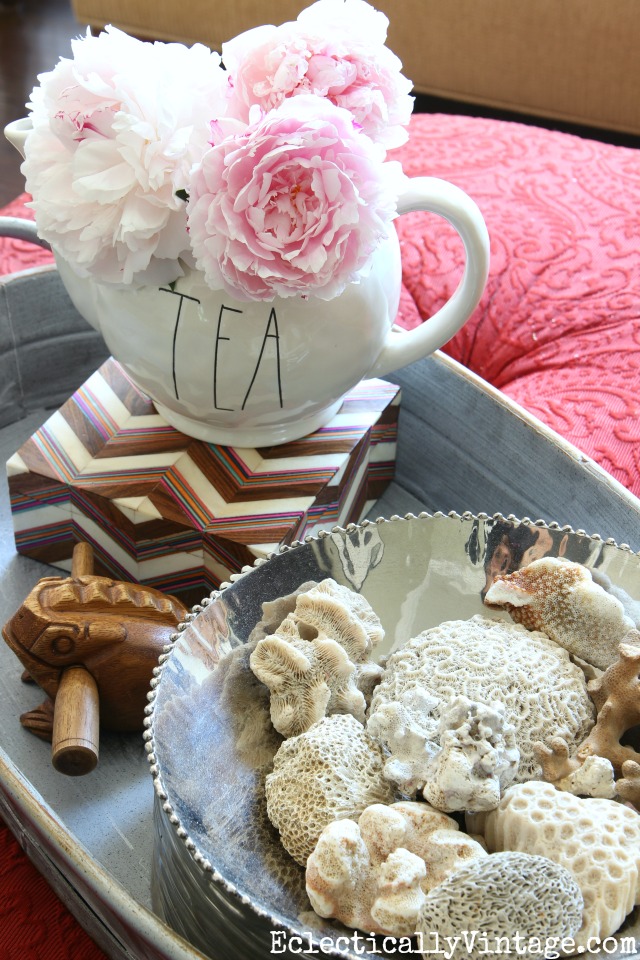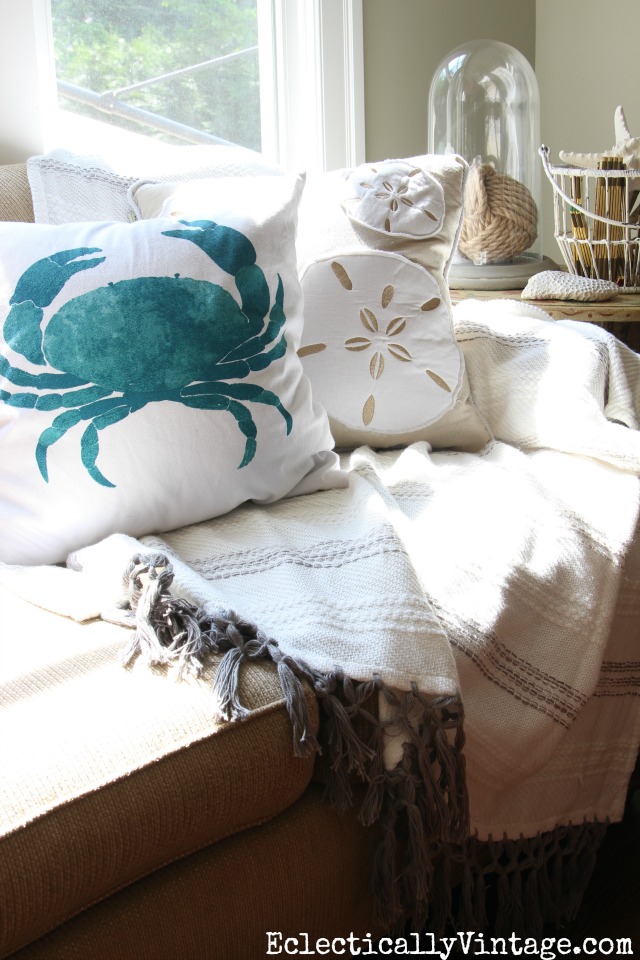 I love glass mixed with lots of texture from a rope monkey ball and a bunch of old folding rulers.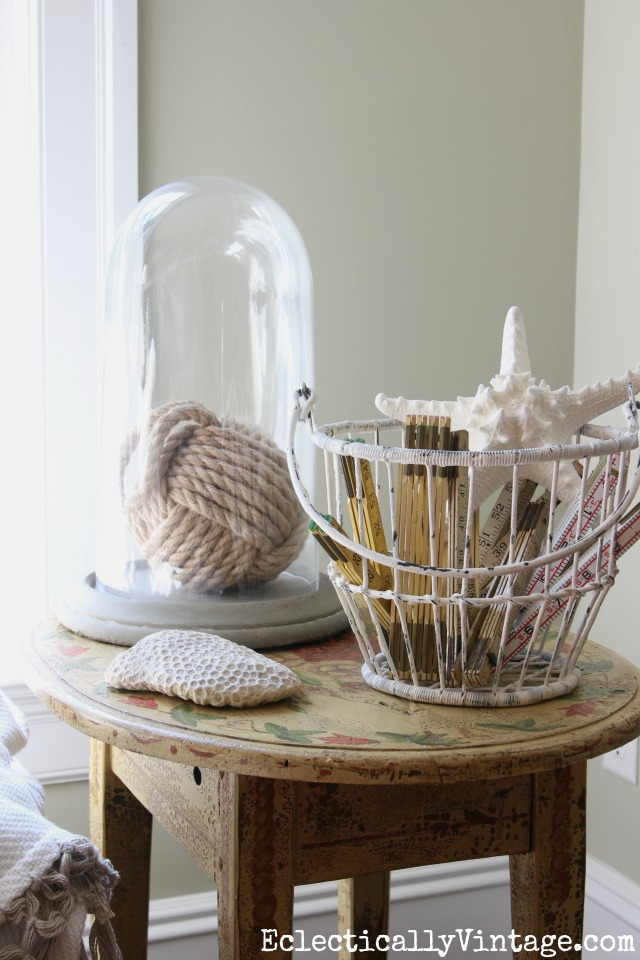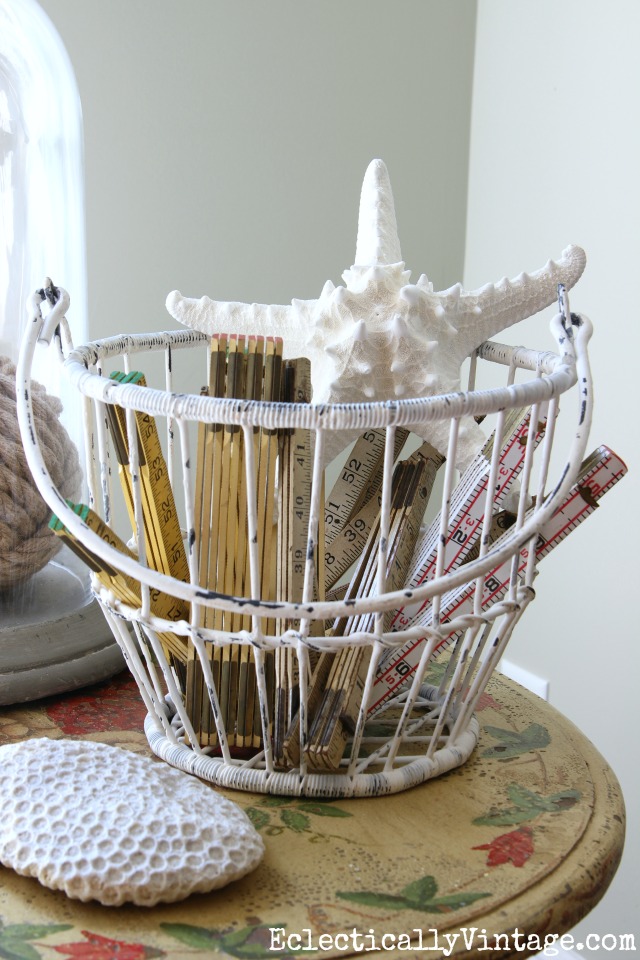 A big glass buoy wrapped in rope adds texture.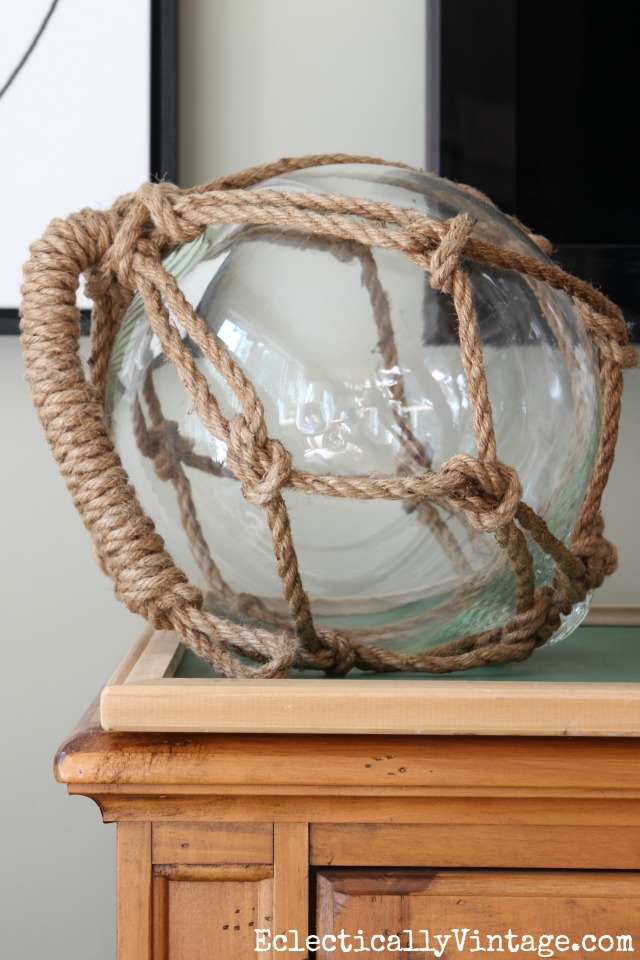 With flowers that only bloom for a fleeting time, I make sure they fill my entire house with their amazing scent. I love using unique containers like this metal garden tote and the bigger the better for a real wow!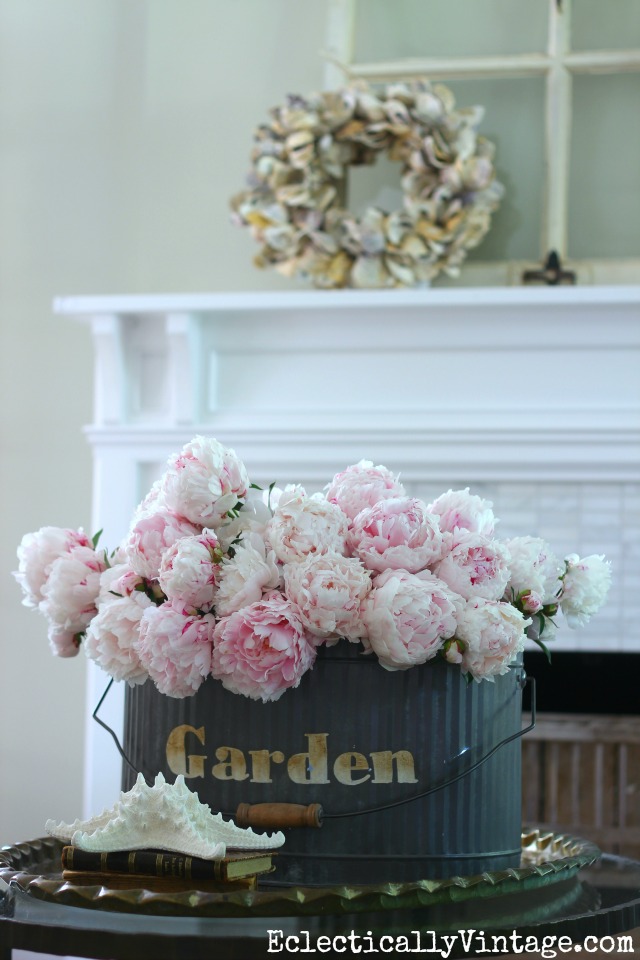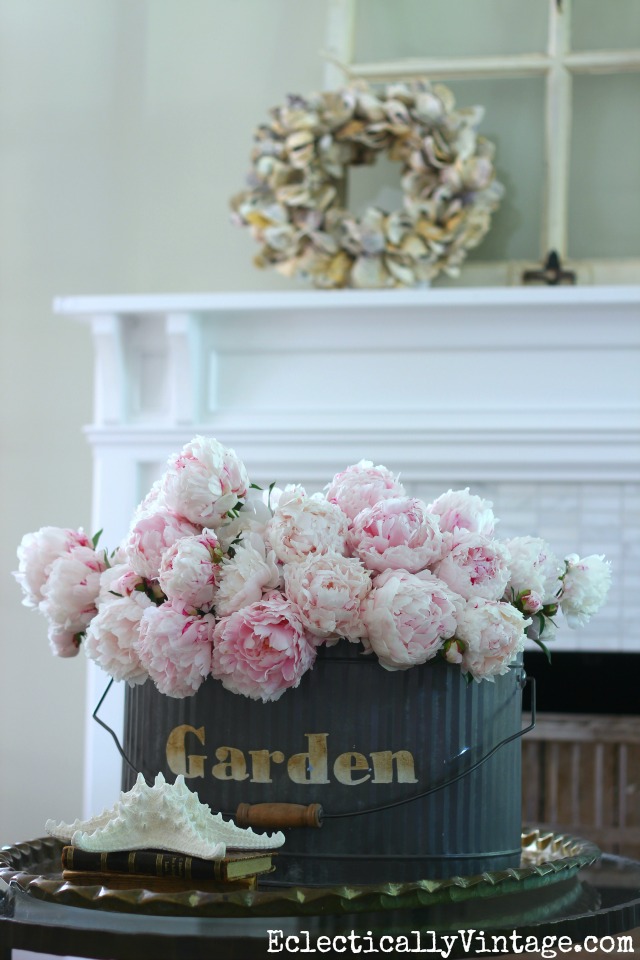 An oyster wreath is propped on the mantel for a casual look.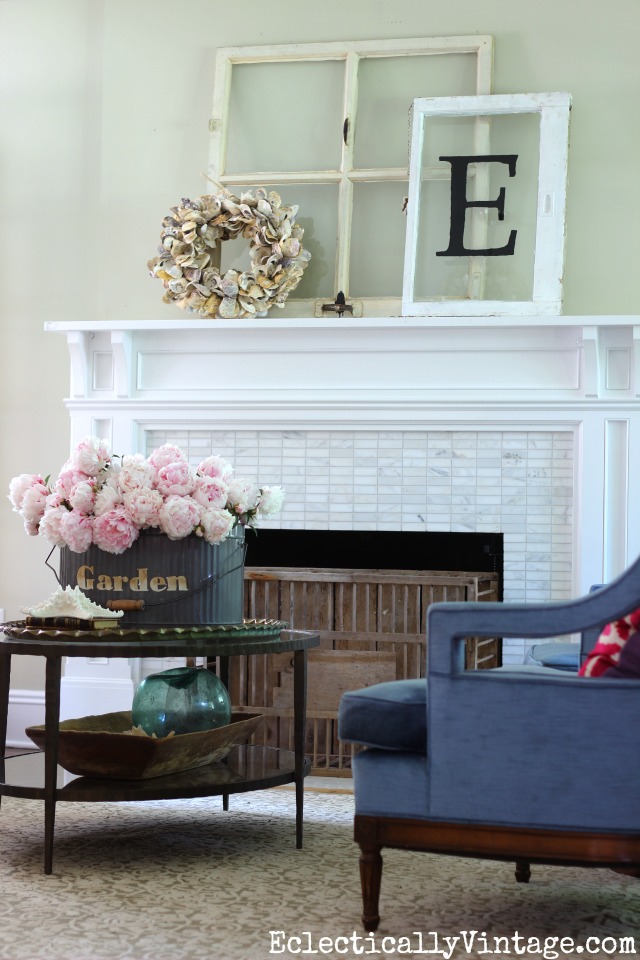 I painted a big E on this old window and love the way it looks layered over a larger window.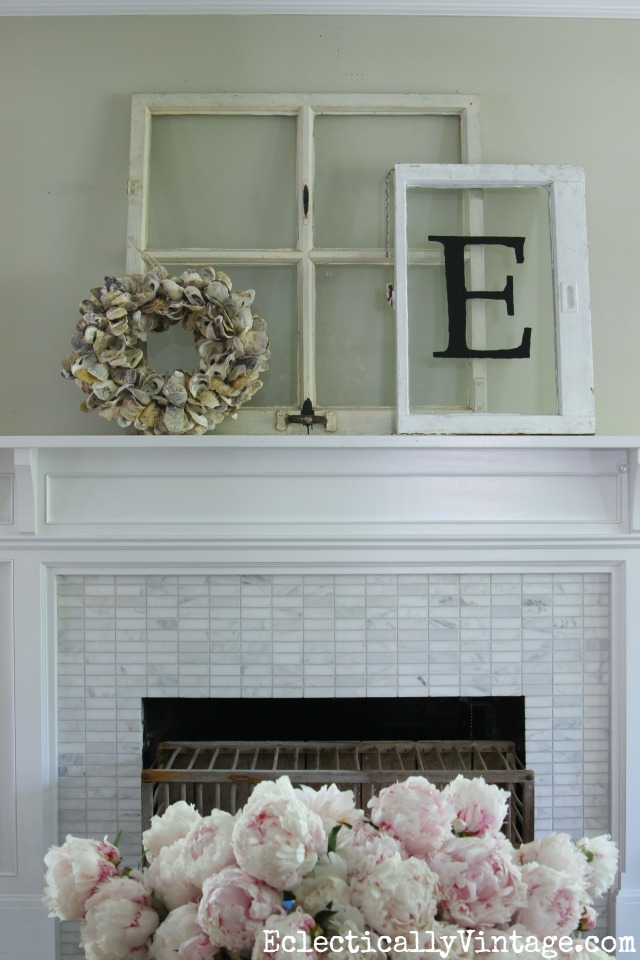 There is nothing more glorious than a huge bouquet of peonies!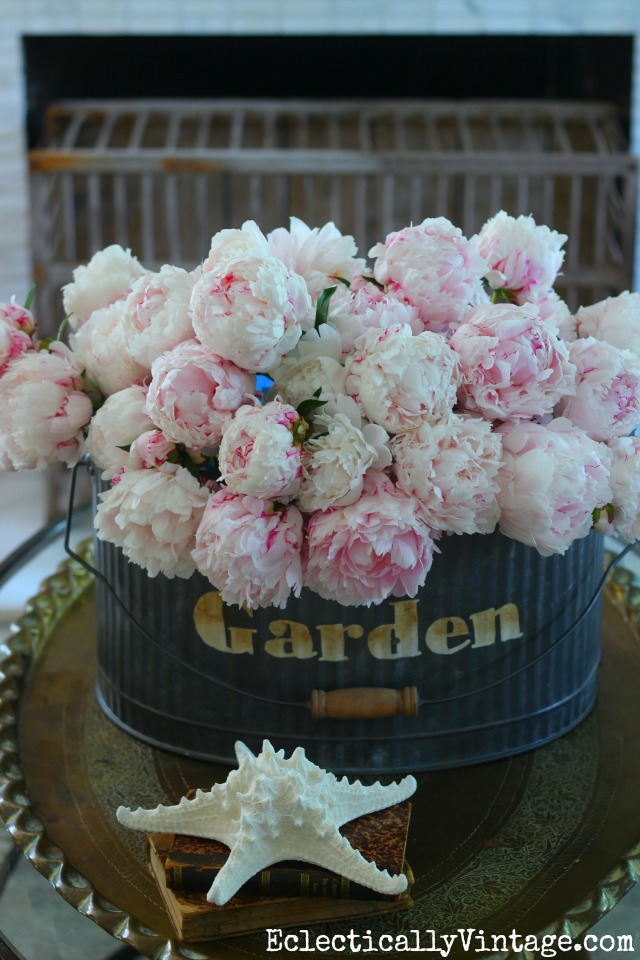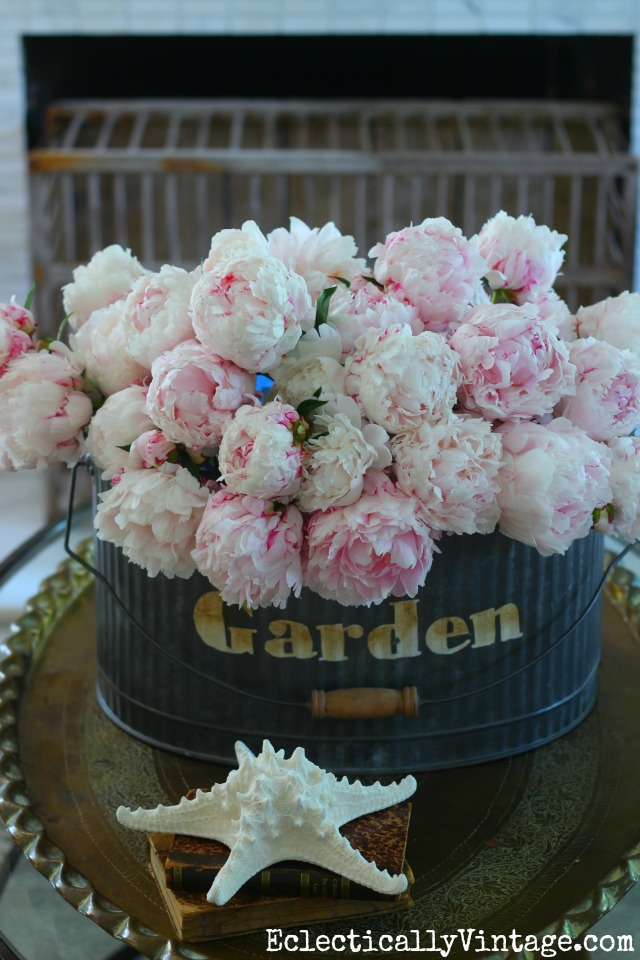 An old crock gets a second life as a side table by adding a piece of wood to the top.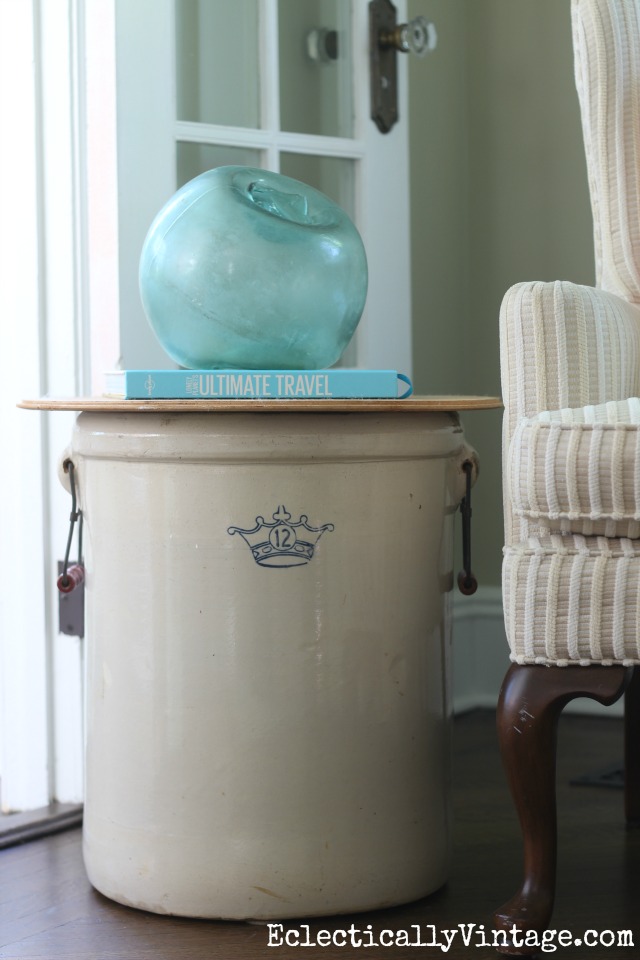 My old house has a tiny entrance vestibule that separates the front door from the foyer.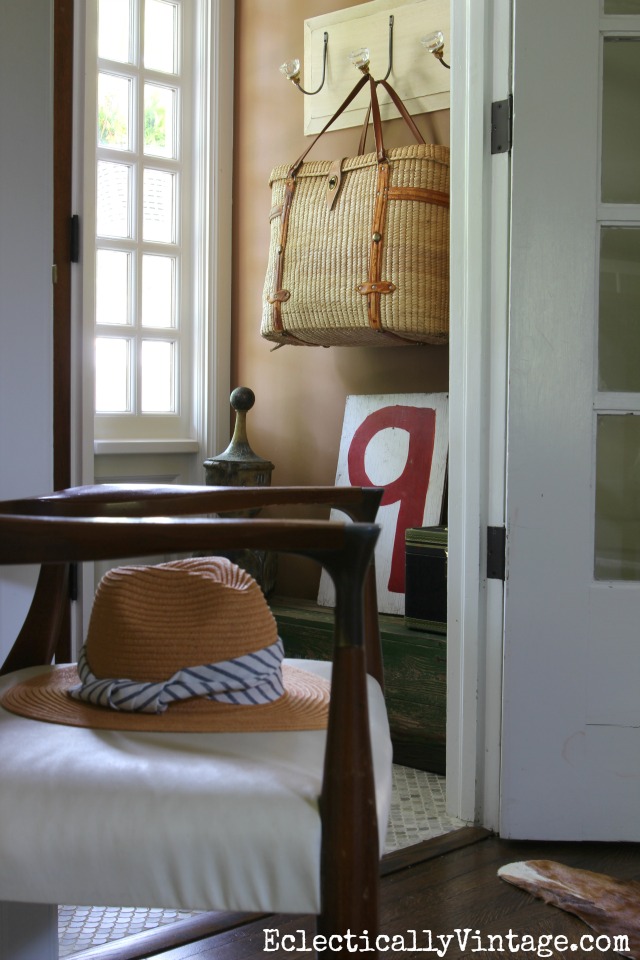 Guests are greeted by a shell filled lamp and a cute little house terrarium that scream summer.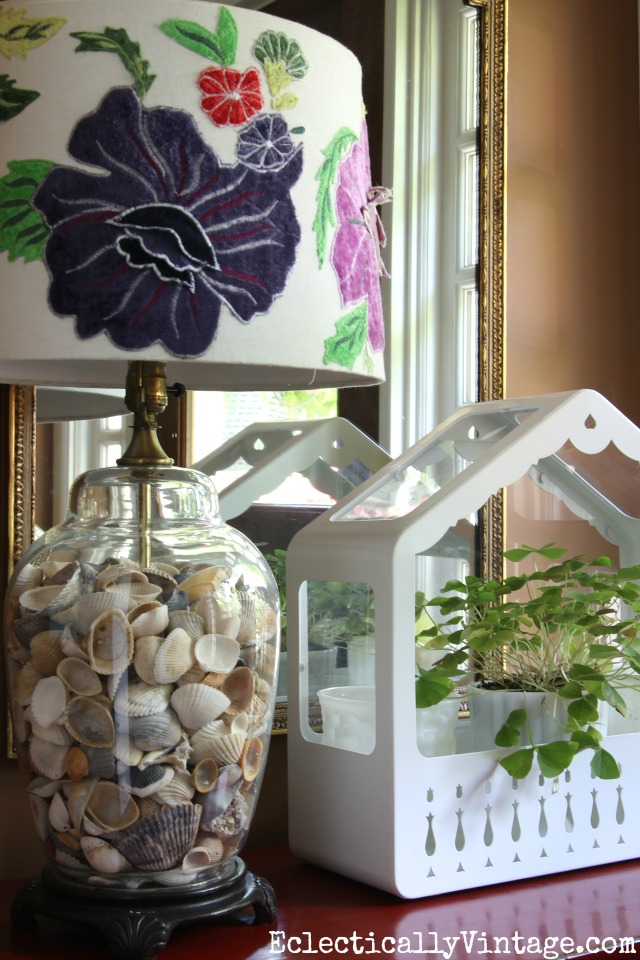 A picnic basket is always at the ready for summer get togethers.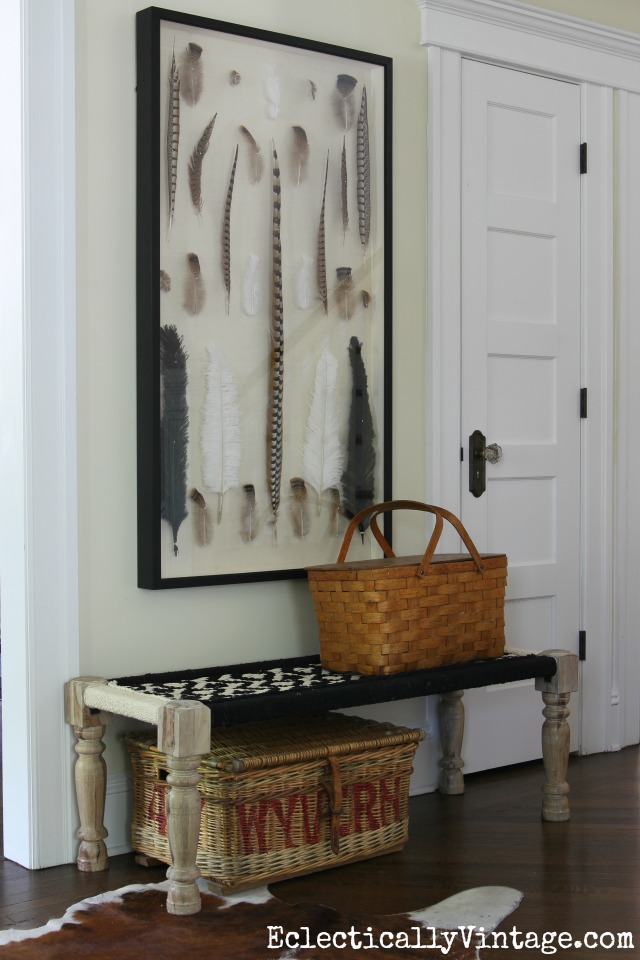 The patio is my favorite summer room.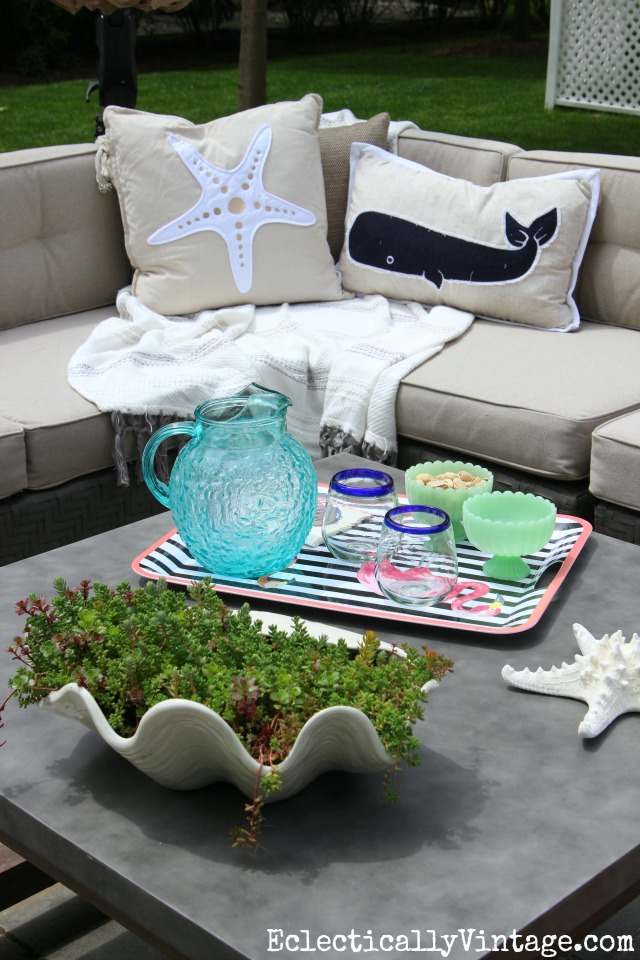 I recently redid the space and love the huge concrete topped coffee table and sectional sofa perfect for lounging.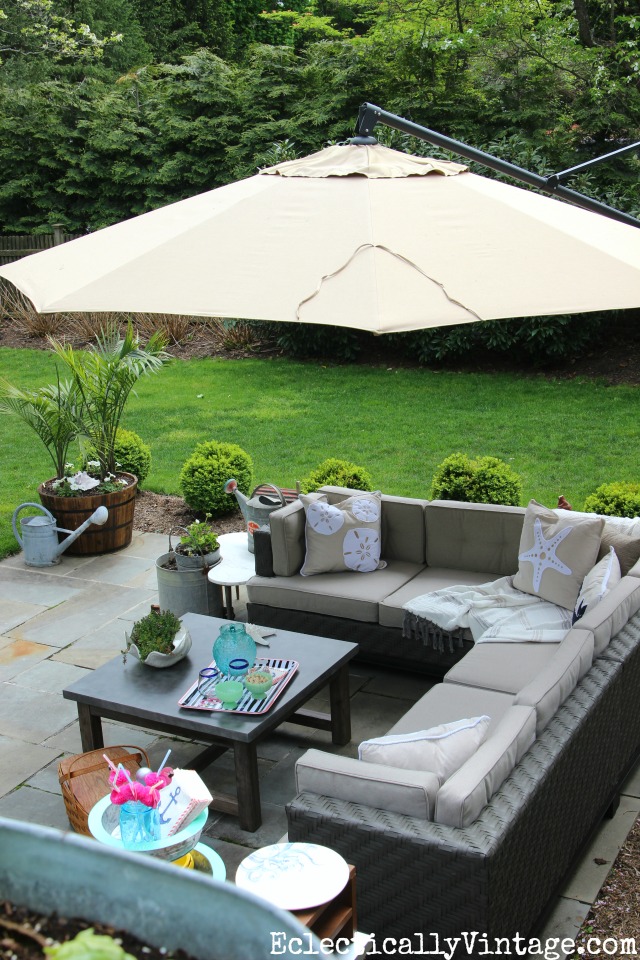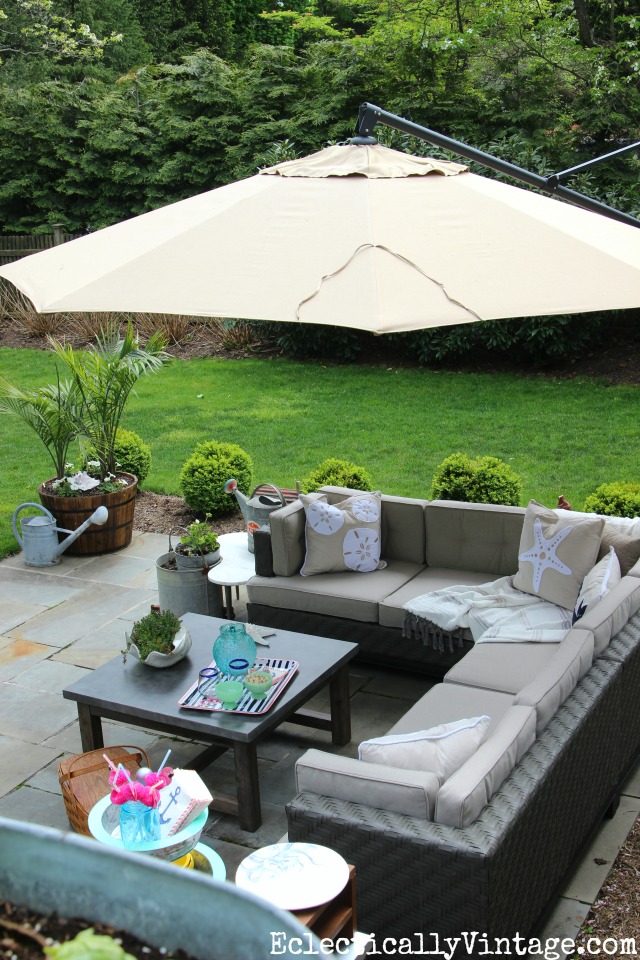 This potting stand makes outdoor entertaining a breeze.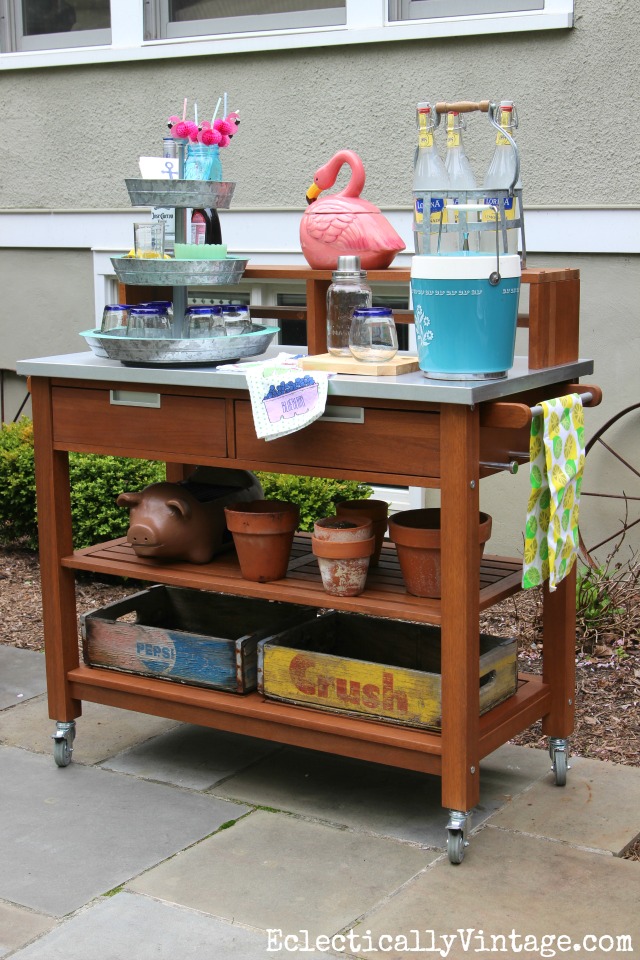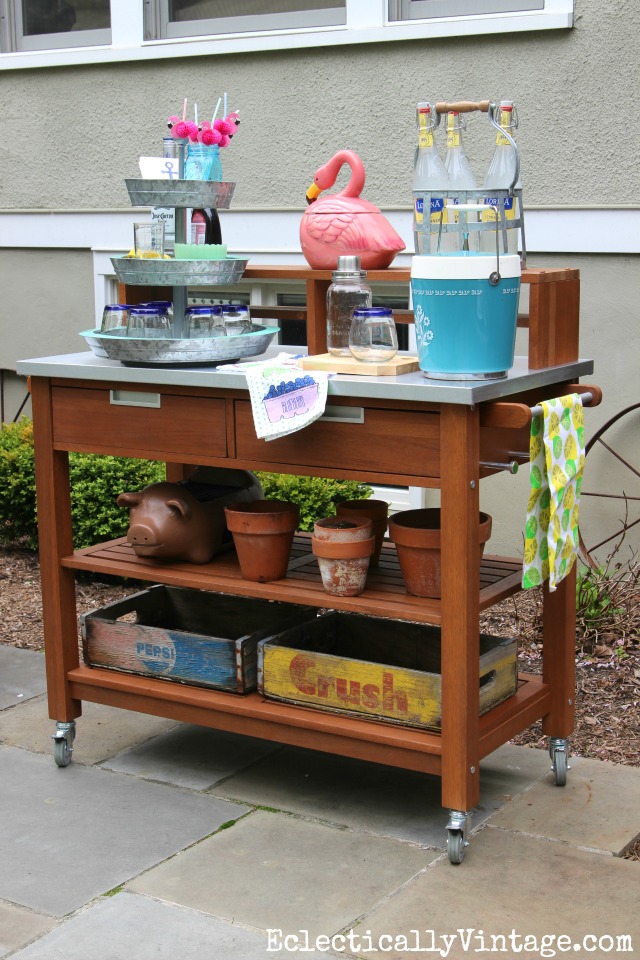 You can see my full patio tour here.
Who's ready for a margarita on the patio?
See my last year's summer home tour for more decorating ideas.