My Very Vintage Winter Porch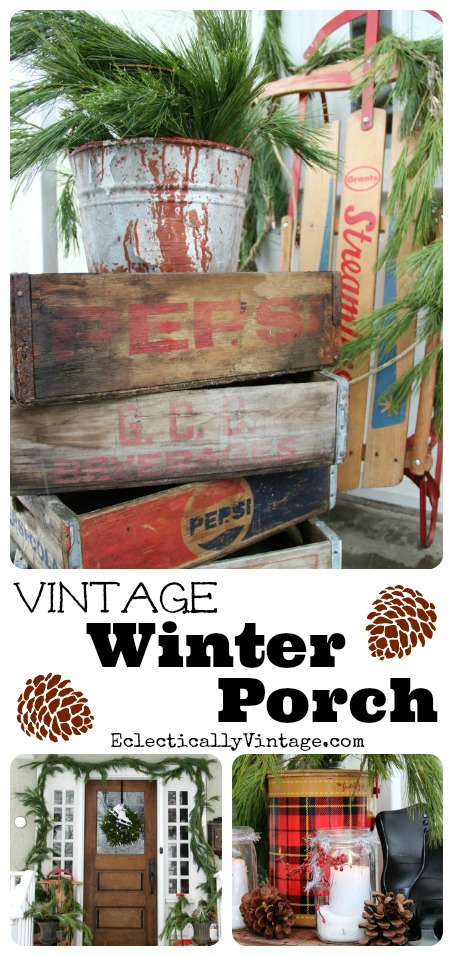 I'm stylin' and profilin' on my front porch.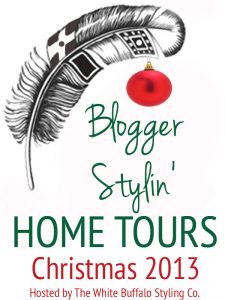 It's a stylin' hop of Christmas homes and the fabulously stylish Chris from Just a Girl was the stop before me.
Thanks Lindsay for inviting me to this hop.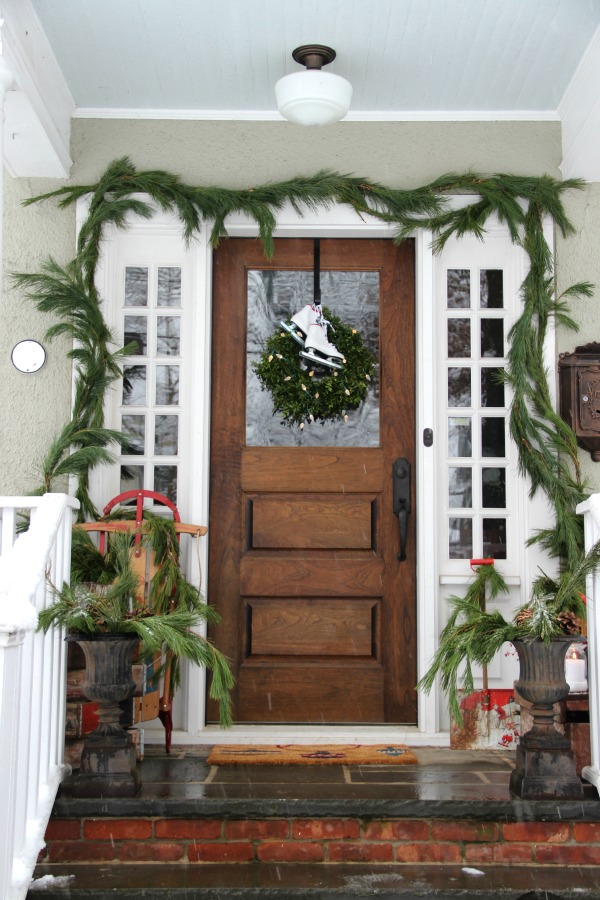 Be sure to check out my full Christmas Home Tour – here's a little peek.
(by the way, don't forget to enter my amazingly fantabulous giveaway – at the end of this post)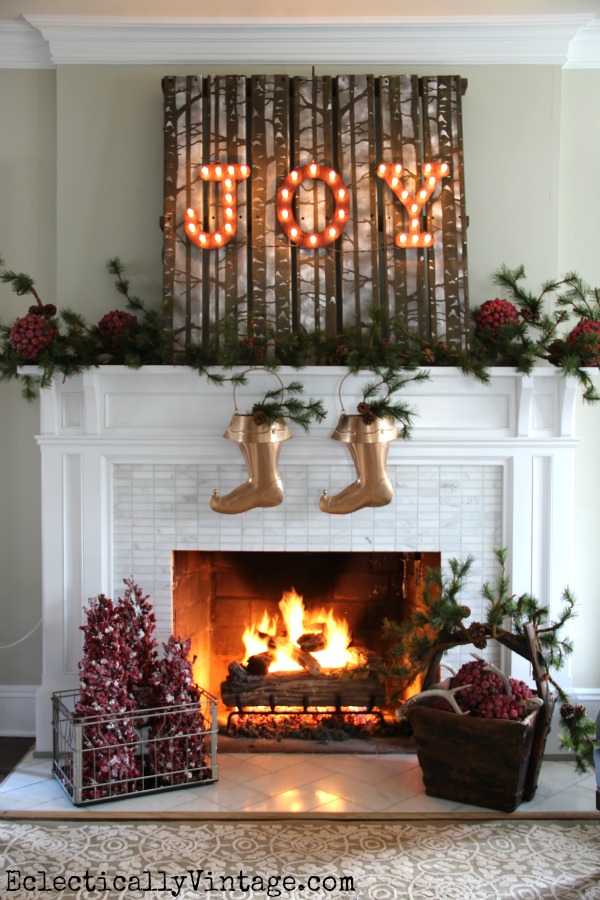 Now it's time to put on our parkas, boots and mittens and head outside with a thermos full of hot chocolate – extra whip.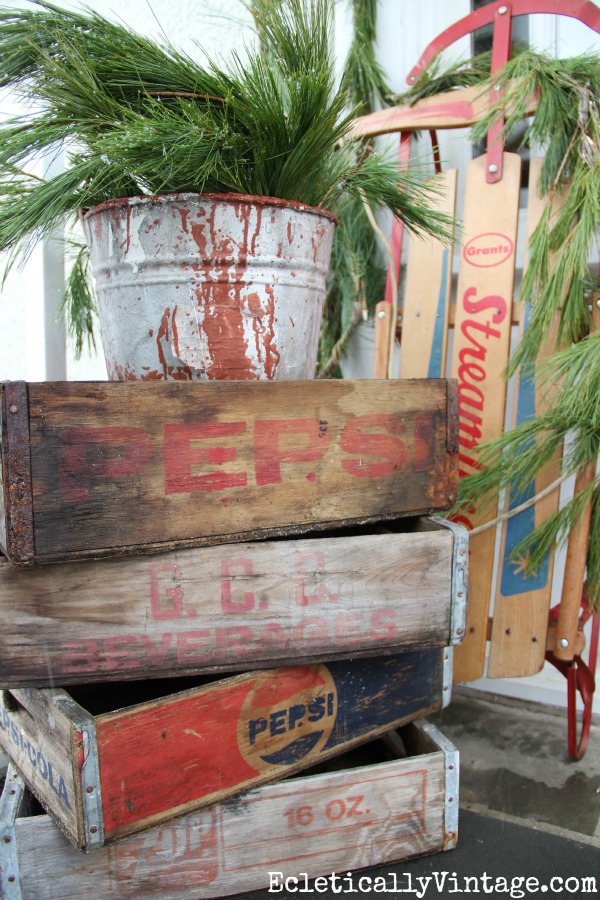 Little known fact – Santa leaves the best presents at homes with the best outdoor decorations.
Yes, it's true.
So since I love presents and don't want to be passed by, I made sure to attract Santa and his reindeer with a styling porch.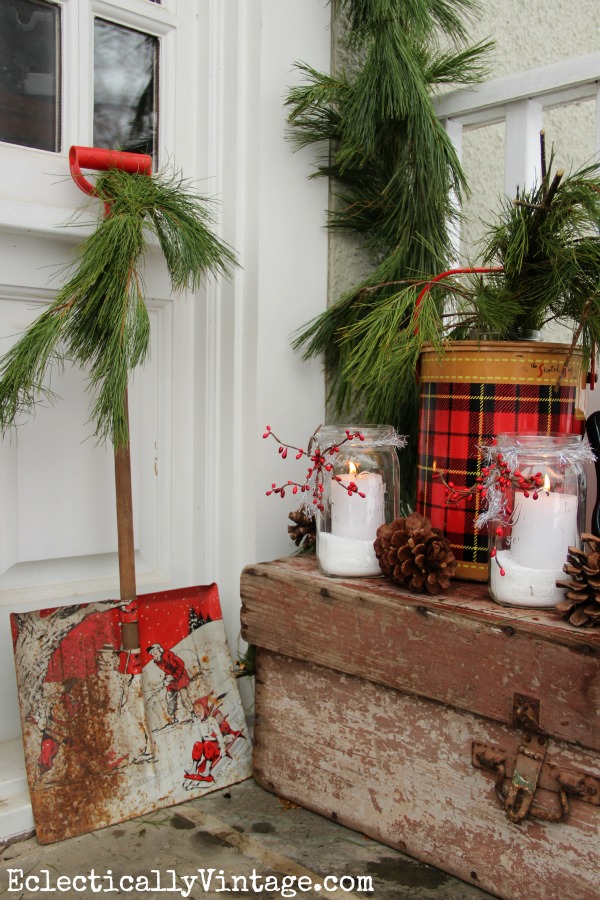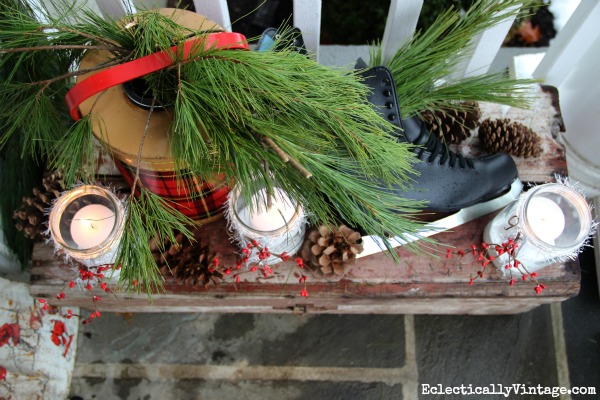 An old tartan Skotch Jug, a few of my snowy mason jar candles and a pair of ice skates say come on in and sit by a roaring fire.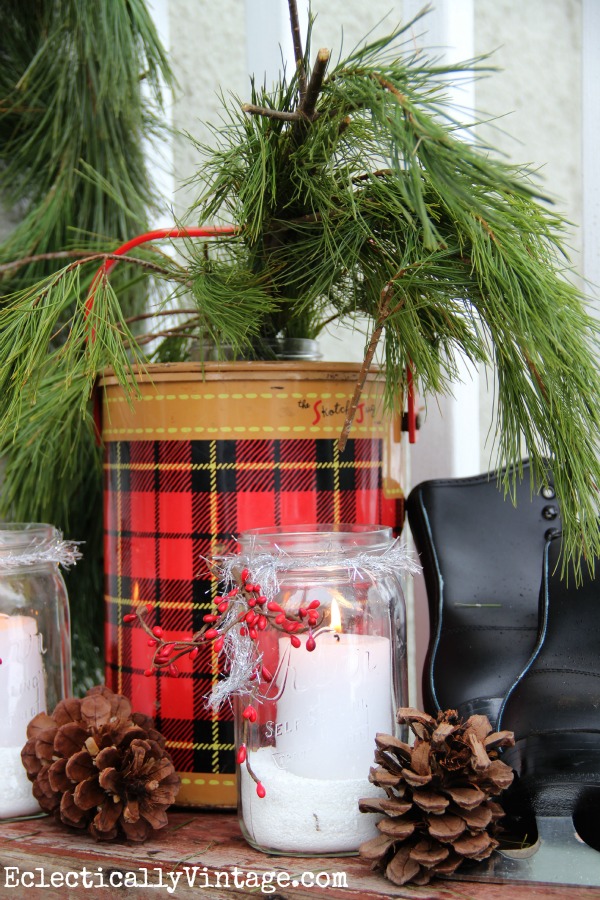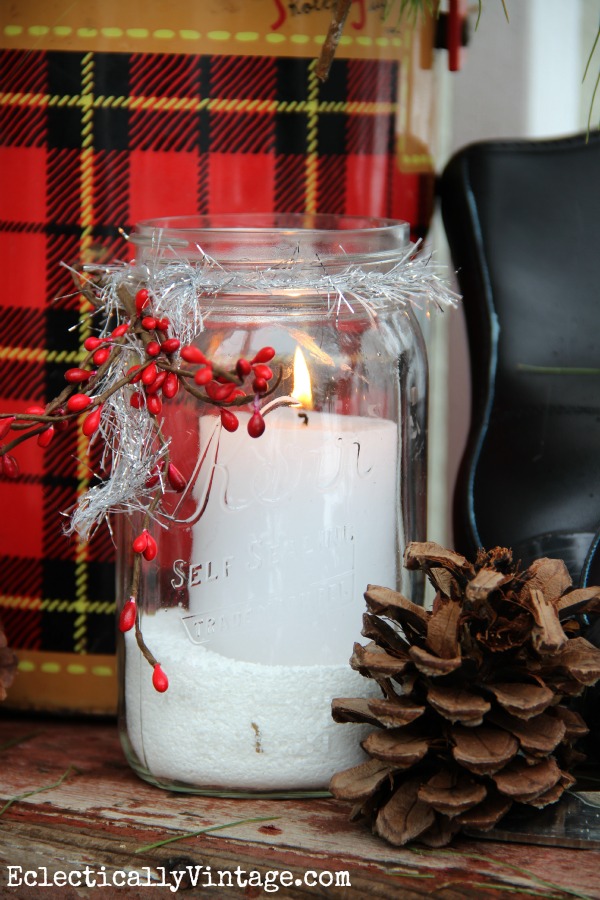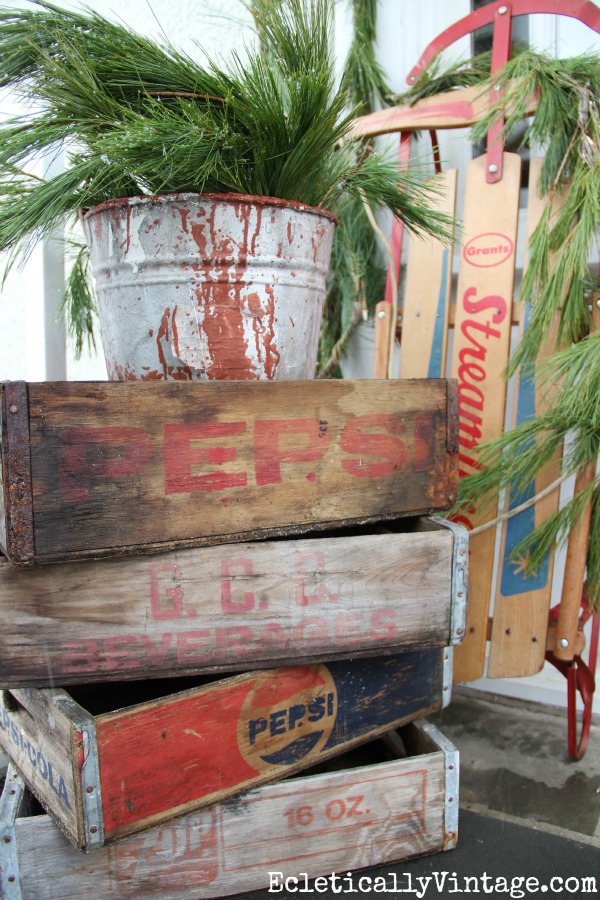 Next on this stylin' hop is the amazing Michelle at Iron and Twine so stop on by and tell her I said hi!
To see the full tour from the beginning make sure to head over to Lindsay's.
I've bee a busy little elf – see my full Christmas House Tour here.
Here's the schedule for the week if you'd like more inspiration.
Thursday:
P.S. Don't forget to enter my Kelly's Favorite Handmade Things Giveaway!