Why didn't I think of that?
That's what I said about every single repurposing idea created by Jane of Maime Jane's.
See what I mean …
This clipboard frame is genius – I love the industrial look of it and the fact that it stands.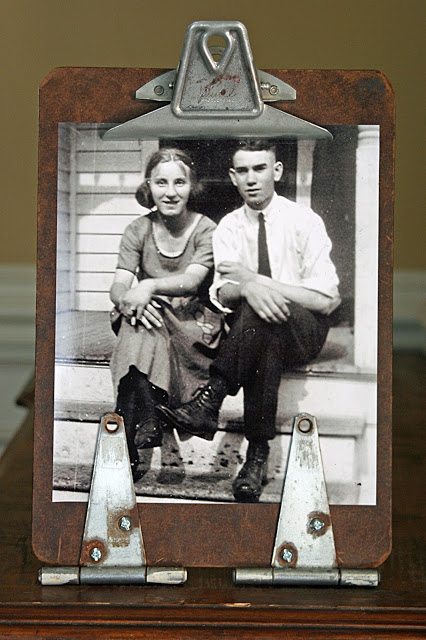 As Paris Hilton would say, this faucet jewelry holder is HOT!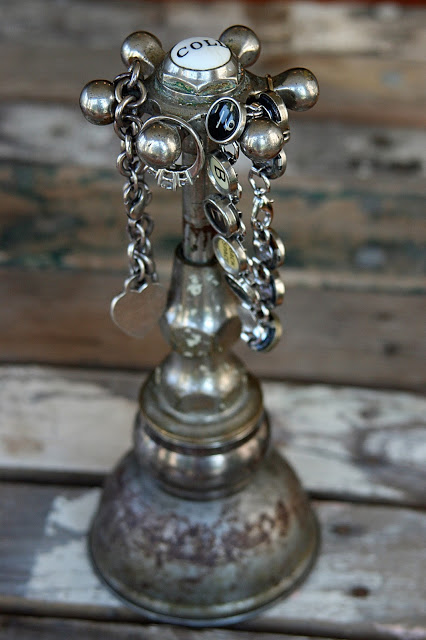 This is the most creative use of a wheel – a wheelchair wheel table!
Forget needlepoint.  I want an embroidery hoop planter!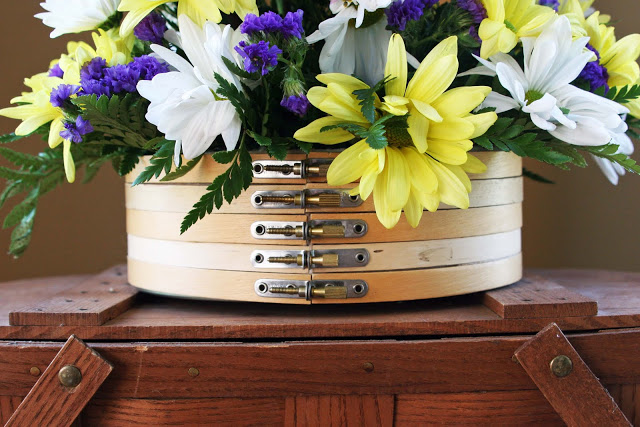 I better hop to it and find some thread spools to go with all of my vintage silverware so I can make this thread bunny!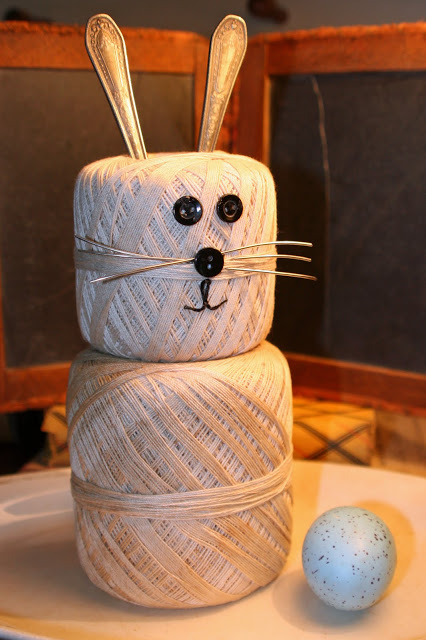 Never be late to the airport again with this suitcase clock!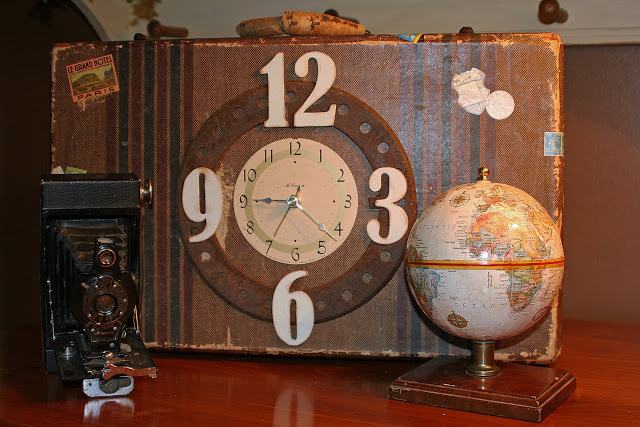 Jane has an amazing lock collection – she turned some of them into the cutest lock picture holders.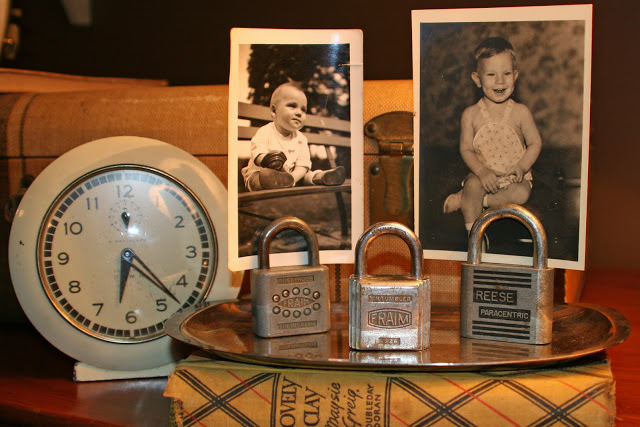 Memo to myself – find an old printer's drawer so I can make this printer's drawer memo board.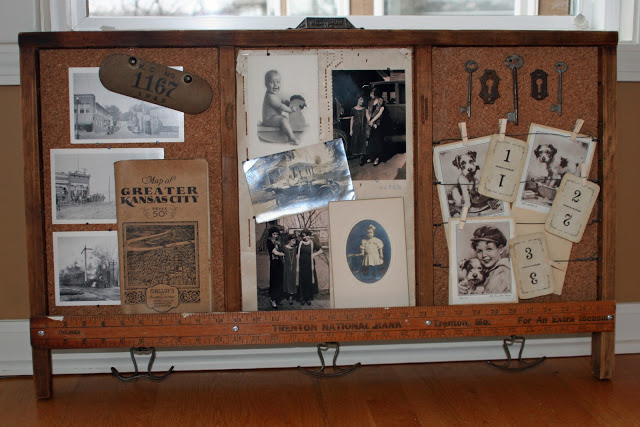 I am seeing stars with these yardstick stars.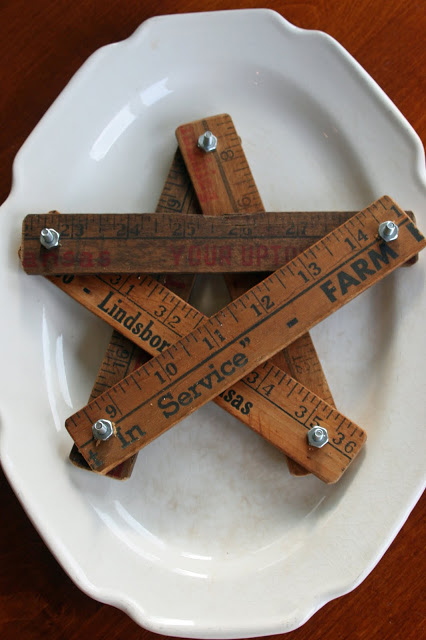 This old caster photo paperweight has my head spinning!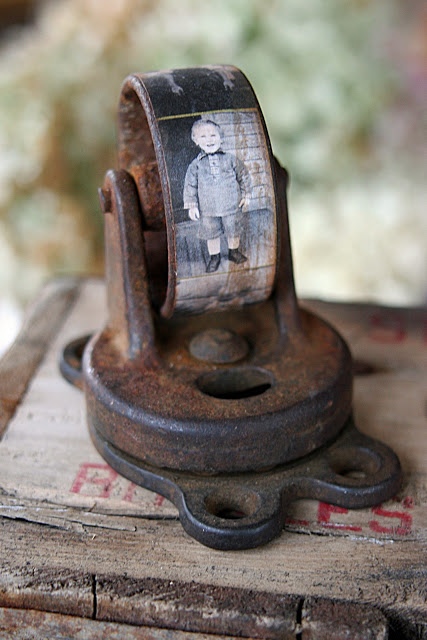 Jane also has the most amazing collections including …
vintage alarm clocks (and you've got to see the way she displays them),
vintage shaving brushes (again with the coolest display) and
the prettiest numbered lab bottles.
Jane, if you ever decide to get rid of all of your fabulous finds, call me!
Visit Maime Jane's and prepare to be wowed.
Want to be wowed some more?