5 Minute Salty & Sweet Treat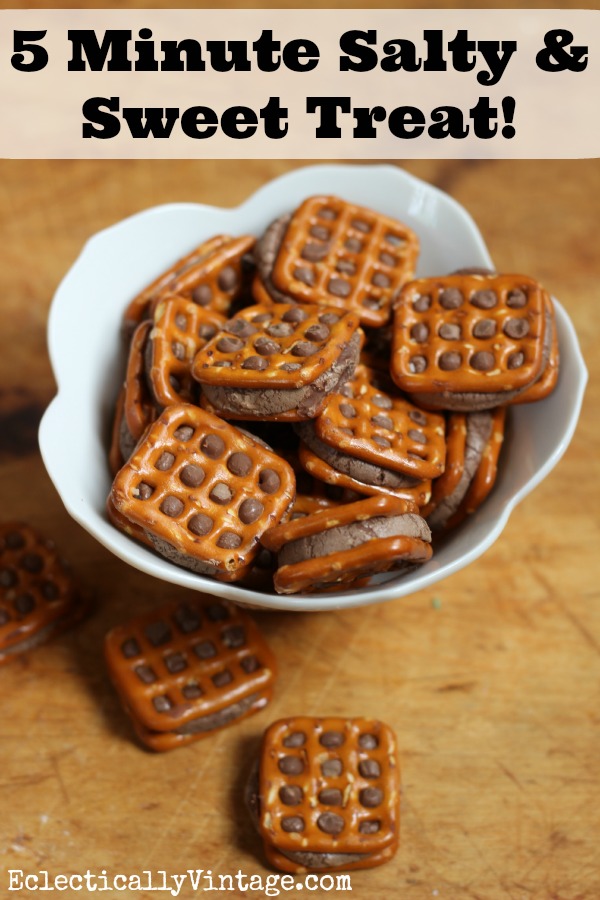 What do you get when you cross the salty goodness of a pretzel with the gooey sweetness of a caramel candy?
The world's most addictive treat that satisfies both salty and sweet.
Bonus – it takes less than five minutes to make a batch.
5 Minute Salty & Sweet Treat!
Try some variations by using other chocolate candies like Milky Ways and adding your favorite nut on top of the chocolate instead of a second pretzel!
Ingredients
Bag of bite size pretzels (I used Butter Snaps but you can use regular pretzels)
Bag of Rolos
Instructions
Preheat oven to 350
Lay pretzels on cookie sheet
Top each pretzel with a Rolo
Bake for 4 minutes
Remove from oven and lay another pretzel on top of each Rolo - pressing down to form a "sandwich"
Let cool
Enjoy these sweet and salty treats!
https://www.kellyelko.com/5-minute-salty-and-sweet-dessert-rolo-pretzels/
Having teens who love getting creative in the kitchen is a very good thing.
So when my fabulous daughter wrote in her cute scrawl on my grocery list:
* Rolos
* Buttersnap Pretzels
I had to pick them up so she could whip up her creation.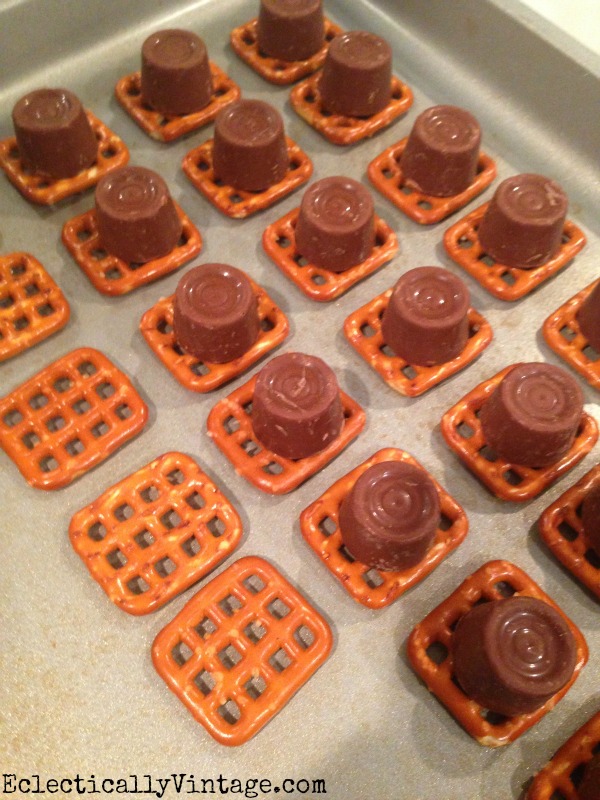 Come to mama Rolo pretzels!
Best part – only 33 tiny little calories per salty sweet morsel.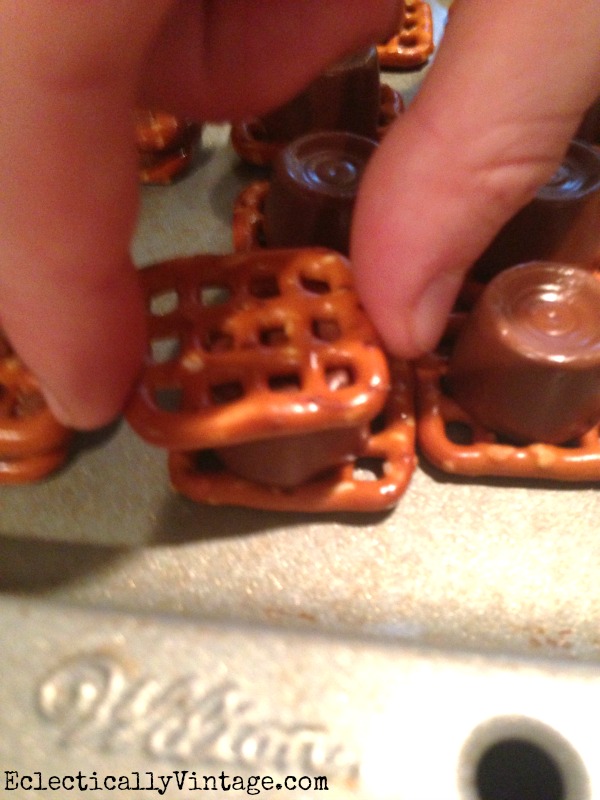 So pop one or two into your mouth…
or three or four (who are we kidding)?
Sweet and salty dreams my friends …
now off to the treadmill.
See all of my easy recipes here.