I'm fickle.
But aren't we all?
We finally get what we've been dreaming of …
only to wish we could do it a bit differently.
Don't get me wrong – I am in love with My Kitchen.
But wouldn't it be fun to redecorate on a whim (minus the cost, dust and stress)?
So we could do things like add mismatched drafting stools …
Hang oversized towel racks …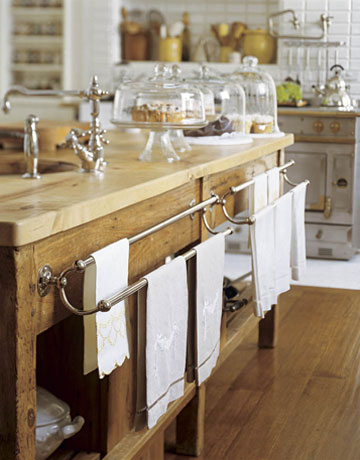 Install open shelving (to show off even more collections!) …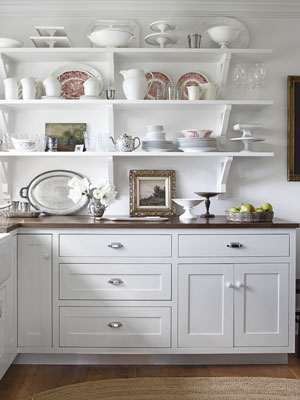 Add colorful cabinets …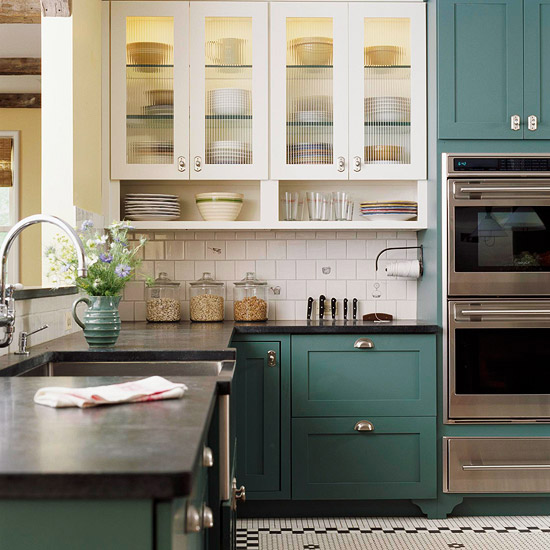 And get funky with vintage school desks turned island like the DIY Showoff did her kitchen.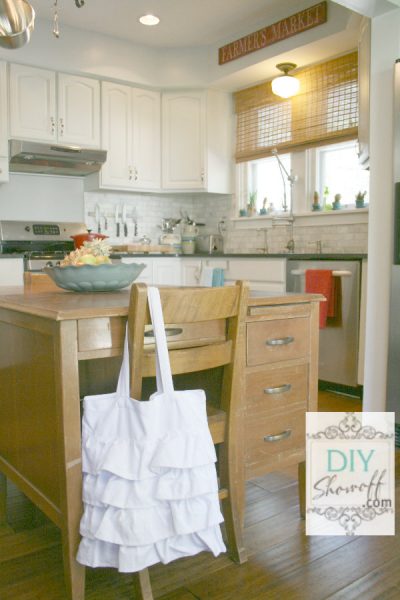 Although I can look at all the fabulous kitchen inspiration, I can't touch but there's always room for small tweaks like
this cute cast iron skillet memo board from At the Picket Fence.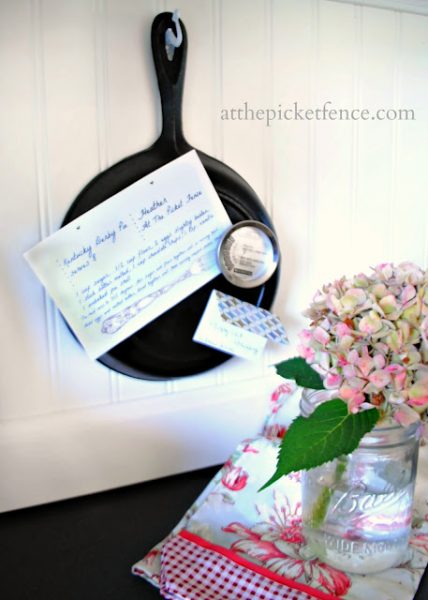 So while I enjoy my kitchen every day, I'll still be pinning away to my Kitchen Pinterest Board.
Hey, a girl can dream, right?!
Here's to being inspired and always improving!