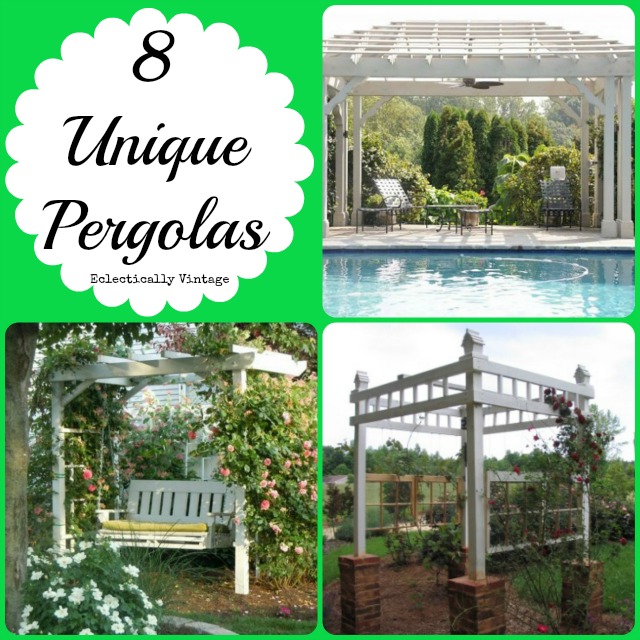 In my mind, my skin glistened in the sun.
In reality, I was a sweaty mess!
So what's a patio-sitting loving,
outdoor mojito drinking girl to do?
Buy some shade!
That's just what I did to get some instant gratification.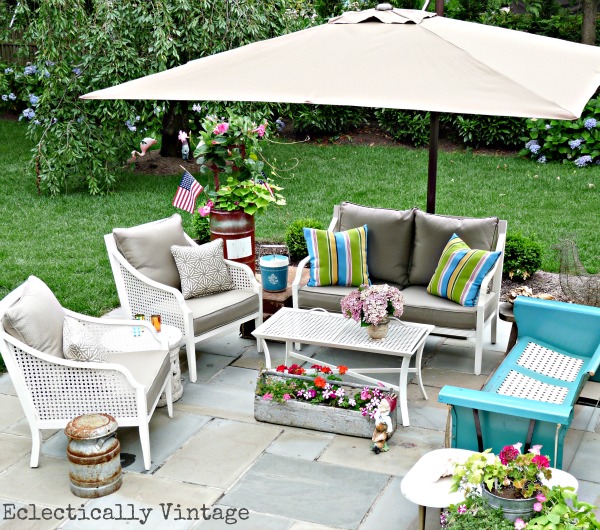 Now my shady outdoor room is filled with toolboxes and mop buckets and silver pitchers filled with
hydrangeas, mandevilla, geraniums, and of course there's always room for my vintage gnome.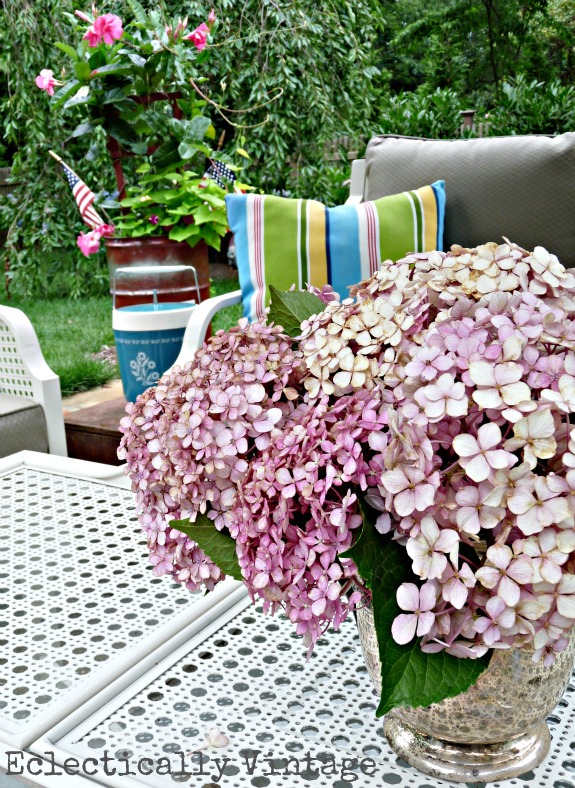 Remember my patio pre-shade?
What a difference a little shade makes!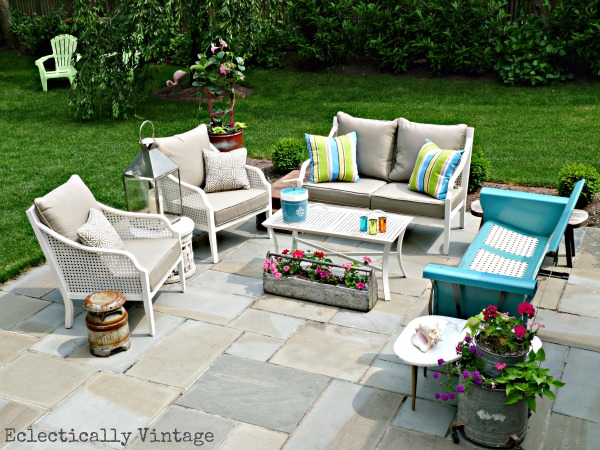 While I do love my cantilevered umbrella,
I still dream of a pergola to cover me while I rest my weary bones.
Check out these beauties.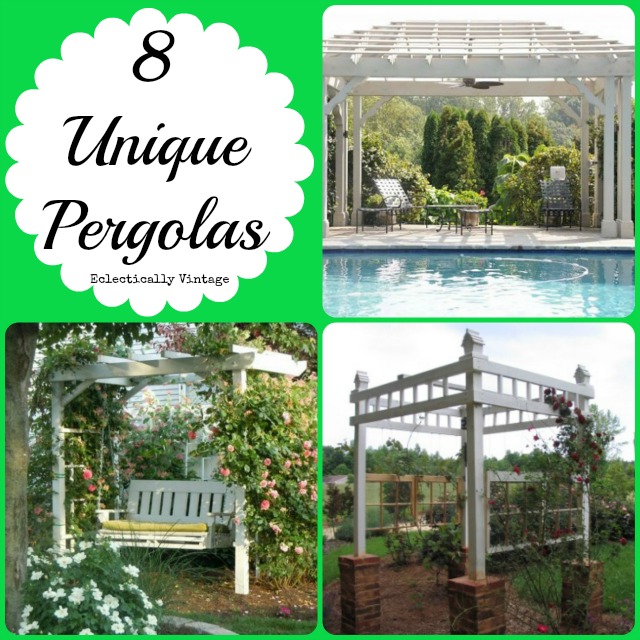 1) Pine Street Carpenters please come to my house and build this pergola asap (the pool wouldn't hurt either)!
2) Valerie's hubs built her this pergola – nominating him for world's best hubby!
3) Faidra at CA Global created the most amazing outdoor area that I'd never want to leave.
4) Oh how I wish I could recreate this pergola in Diana's yard.  I'm loving the vintage windows too!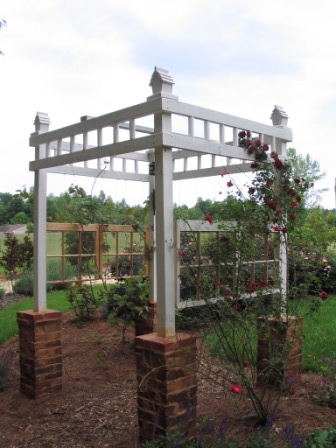 5) Stacy keeps cool in a pergola with drapes and a misting system!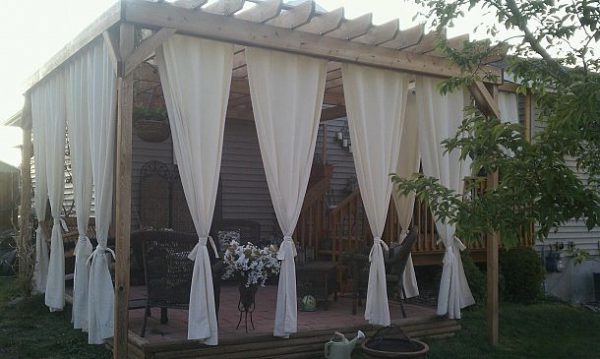 6) Serendipity Refined blinged out her pergola with some Pottery Barn knockoff lanterns.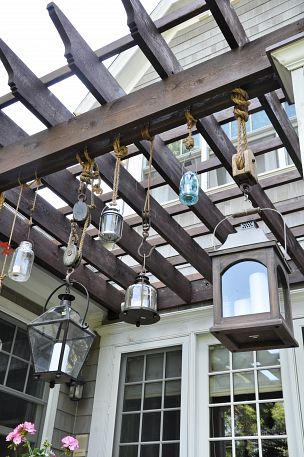 7) And if I had my dream pergola, I'd hang a tomato cage lantern from it like Peggy from Pig Logs and Tater Berries did.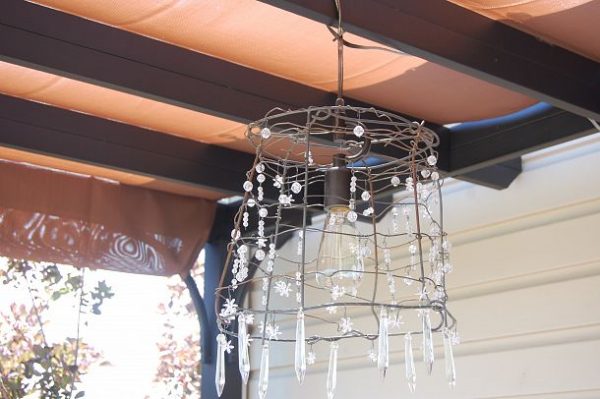 8) Dad, please make this arbored swing for my birthday like Deb's dad did for her!
So there you have it.
Pergolas I dream about.
But for now, I'll be happy with my umbrella…
a mojito…
and relief from the heat.