Vintage Sign & 5 Bottles of Wine
The sign called to me, with a French accent no less, from an estate sale basement.
"Bon jour mademoiselle.
You are so beautiful,
and I am only $5 (or 4.10 euros)!"
I was putty in his enameled French hands?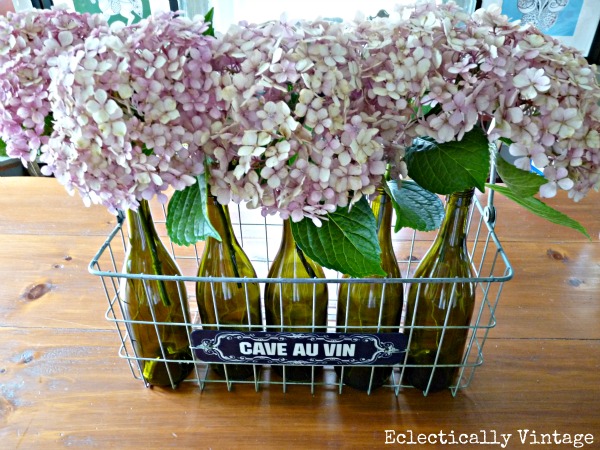 I hemmed.
I hawed.
What to do with the sign?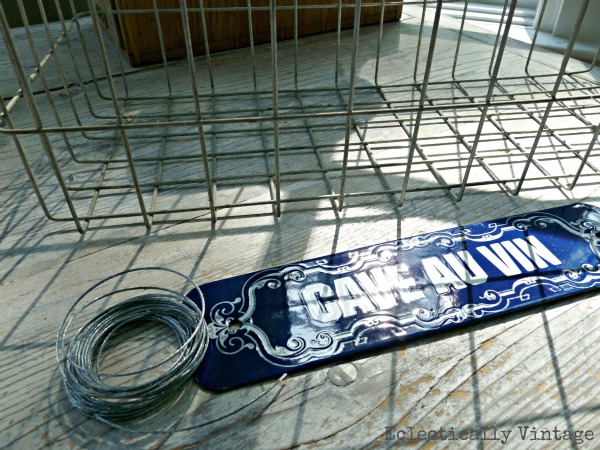 So I wired it to this basket,
for the perfect mix of some of my favorite things.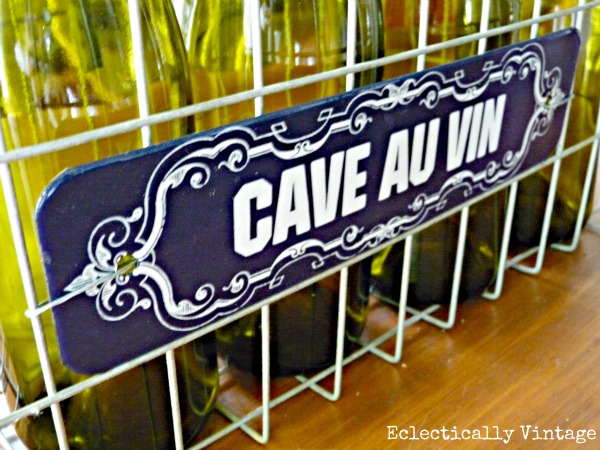 Signs.
Wine.
Hydrangeas.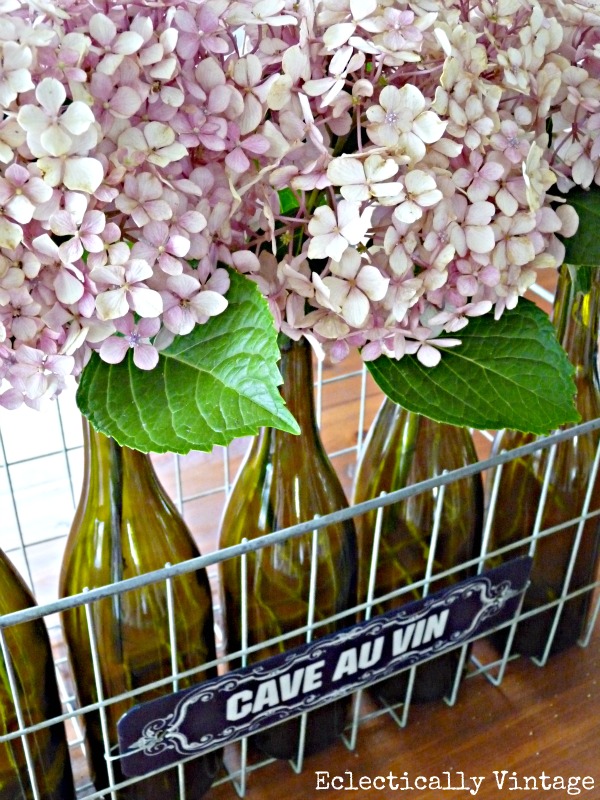 I have non other to thank but the amazing Kim for this fabulous idea!