Exceptionally Eclectic – Vintage Fairytale Home
We all can relate to Stacey of A Sort of Fairytale.
She has a dream.
To be an interior stylist.
You know, the person who arranges the cute little vignettes that you see in your favorite magazines.
From the looks of her amazing house, her fabulous photography skills (her first college major)
and her eye for vintage finds, she's a natural.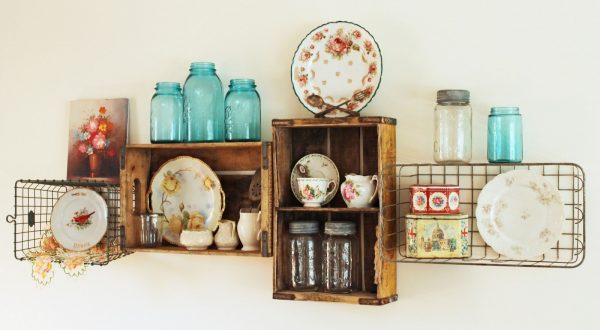 She had me at mismatched chairs in the dining room!
Roses – $2!  Stacey made that sign – see how she did it here.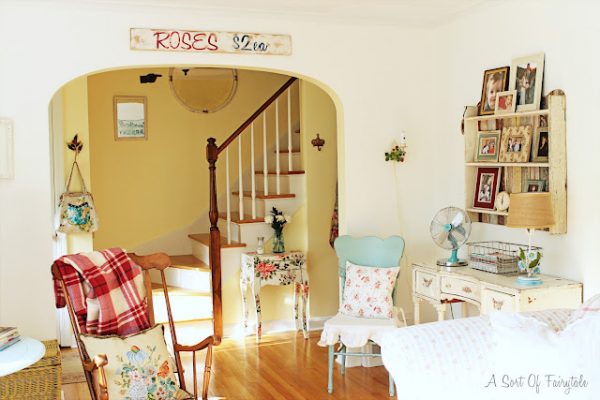 With less than $150 and using only paint, fabric and accessories, Stacey transformed her bathroom.
Warning Stacey, if you see someone dressed in black sneaking into your house,
it's me trying to steal that first aid kit!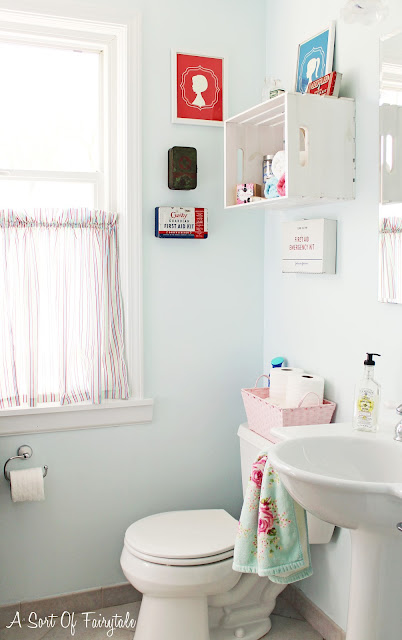 Love the scale in the kitchen.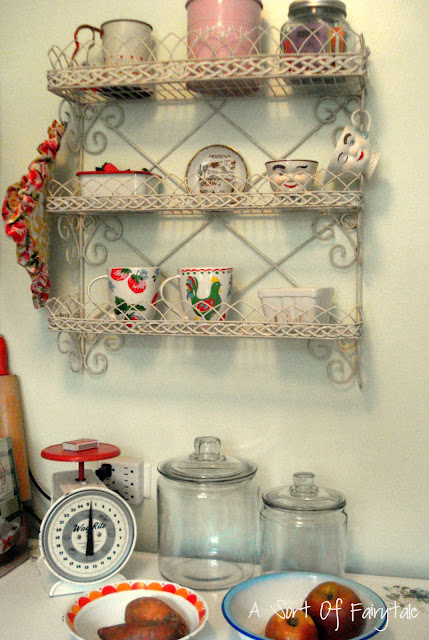 Baby Maggie is styling in this vibrant nursery.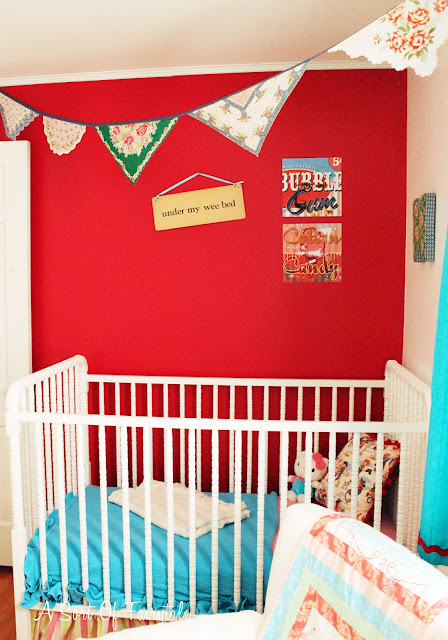 A thrift store chair gets some British attitude with a Union Jack paint job.
See how she did it here.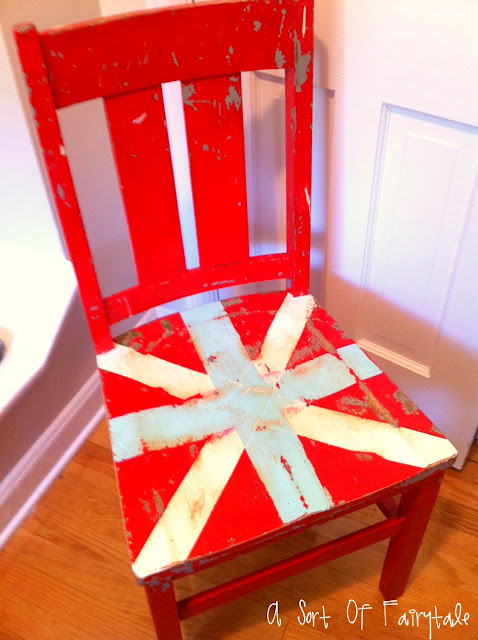 She's even got the white picket fence – turned mail organizer!
So hop on over to A Sort of Fairytale and say hi to Stacey
and see the rest of her fabulously vintage home.
See all of my Exceptionally Eclectic home tours here.