Fab Friday Finds – Seeing Red
I saw red on that epic $20 yard sale day!
Fate brought us together.
After all, a gal with a red stove (that would be me! – see it here)
is destined to be matched with my fiery finds.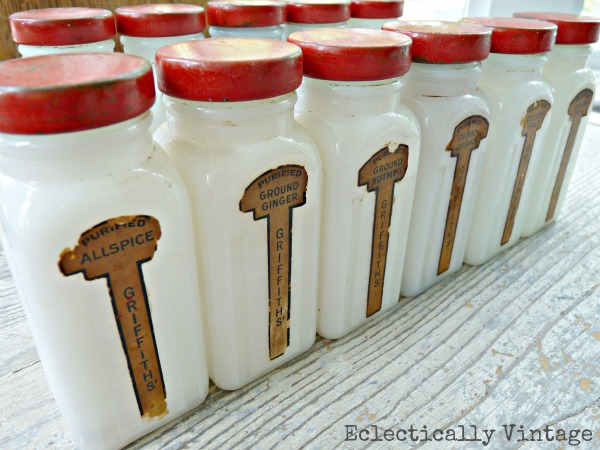 Did the former lady of the house let the fact that she hated poultry seasoning
stop her from using her pre-labeled jars?
No – she did what any inventive housewife would do, she broke out her trusty typewriter
and typed up a label for chili power then pasted it over the offending spice label.
Now that's ingenuity for you.
She's probably the same gal who burned her bra to fight for women's lib 20 years later.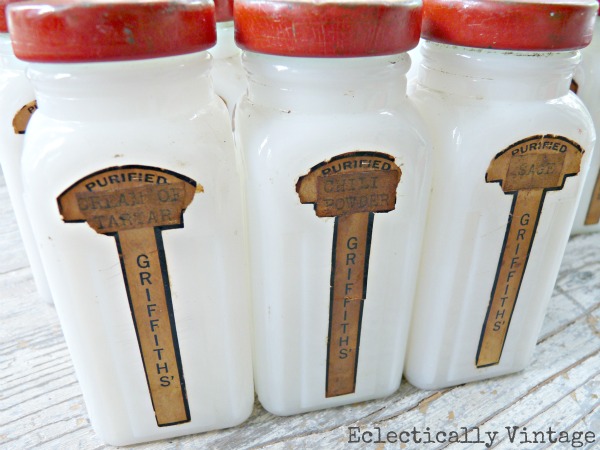 My other fiery find was this Danish modern Dansk pot
(like my yellow find on my kitchen counter).
Who says blondes have all the fun?
I think it's the red heads!
Check out the curves on that gal.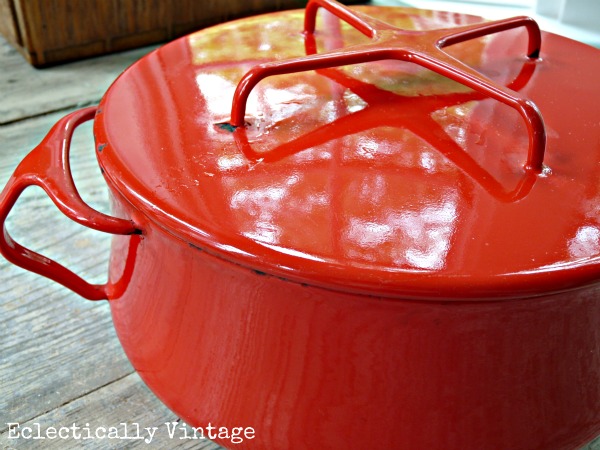 This next gal will cut you so watch out!
Her BFF is the blonde next to her.
Two pairs of old scissors – the yellow pair is marked Wiss.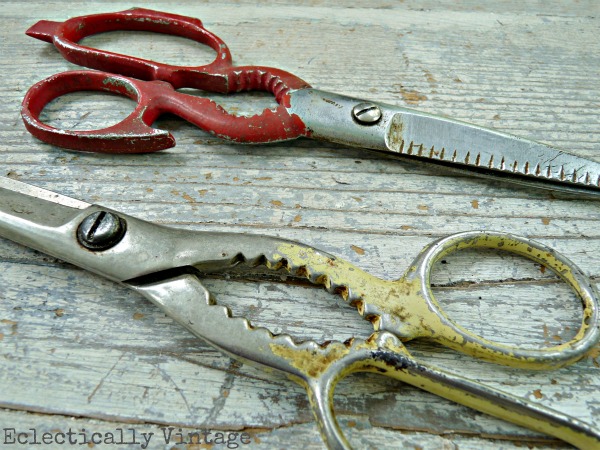 I'm really seeing red and here's a sneak peek at my next room tour.
Coming next week!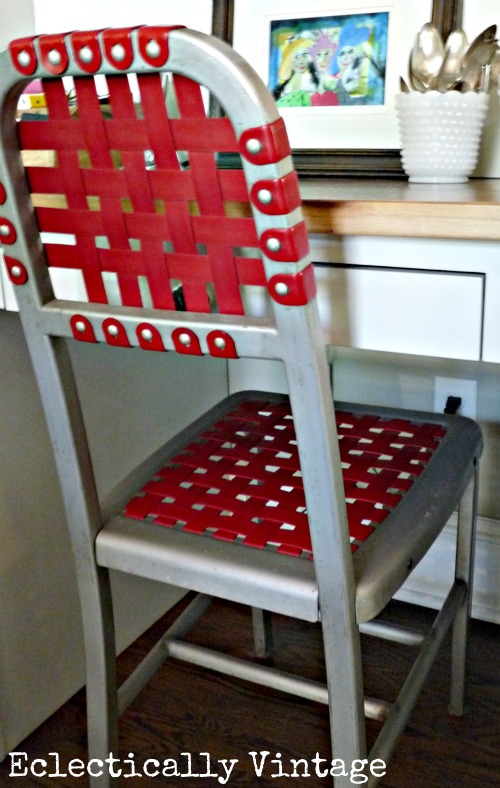 Be here May 29 for The Great Outdoors blog hop party – link here, be seen on 5 fab blogs.
Sharing Here:
Southern Hospitality – Thrifty Treasures