I'd Like to Thank the Academy – Vintage Loving Cups
And the winner is …
Will I win?
Will I trip on my way to the stage?
Will I have a trail of tp stuck to my shoe as I wave to my adoring fans?
What am I doing, you ask.
I'm in a pageant – and I'd love you to join me.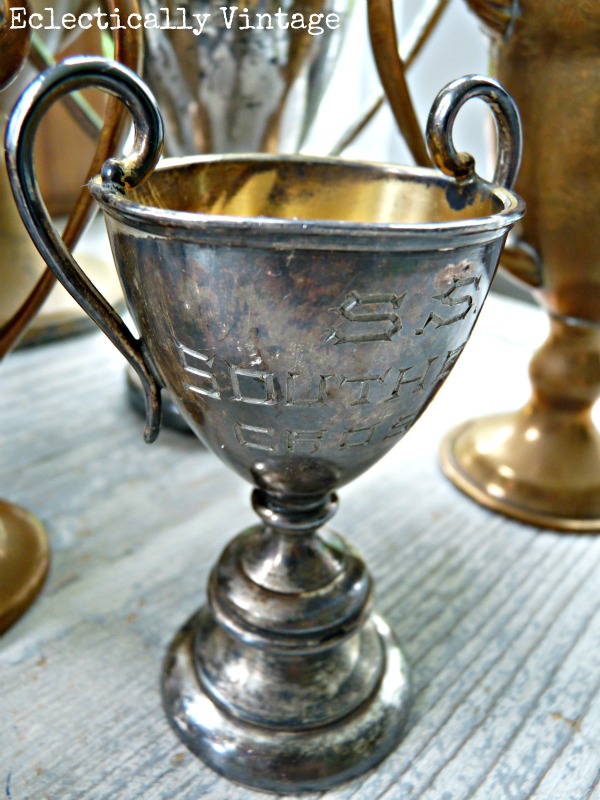 It's for all of us gals (and the occasional guy who drops by) who deserve recognition for all of our fabulousness!
So go ahead and strut your stuff on the catwalk, break out your little (virtual) red bikini, twirl a baton or belt out a tune in the talent category.
Because I am awarding all of you who stop by and read my ramblings the
All That and a Bag of Chips award.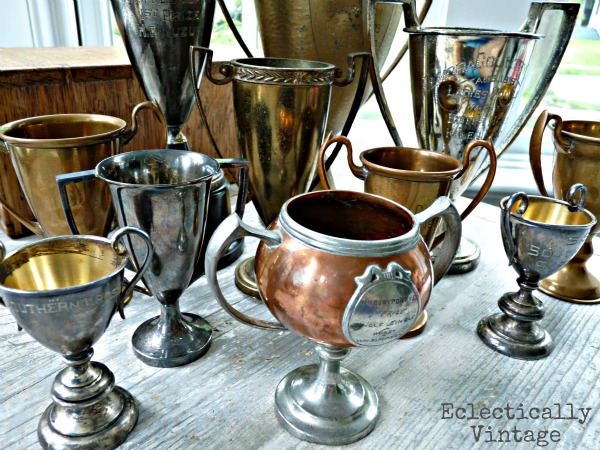 You see, if we don't believe we are fabulous, who will?
So grasp that trophy by both handles,
raise it high over your head and
start your acceptance speech.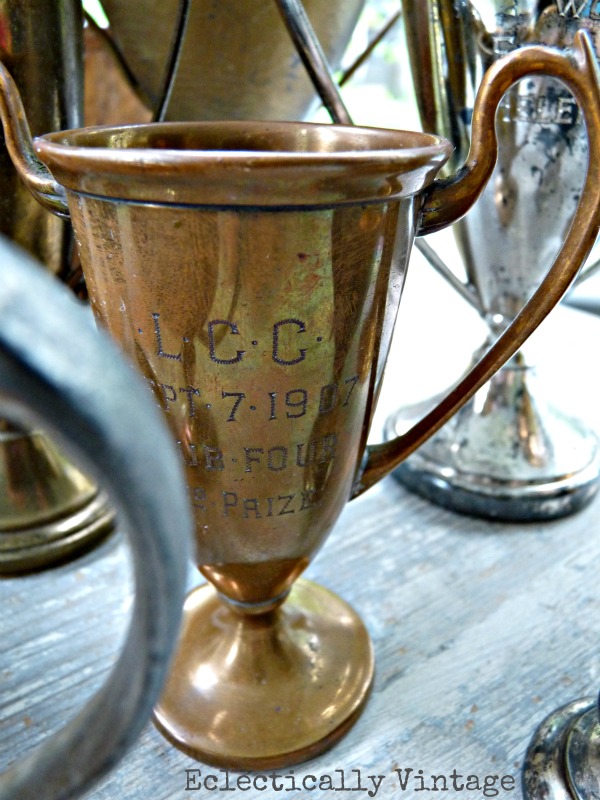 Special thanks for my fabulous vintage trophy collection goes to Sara of Simplify by Sara
I spotted these beauties on her blog and begged and groveled (ok, just asked) her to sell them to me.
Sara, please take a bow because you just won the
All That and a Big Bag of Barbecue Chips award!
Now if you'll excuse me, I need my beauty rest if I'm going to keep
The Money Maker in tip top condition!