7-Up:  The Un-Cola and the Un-Window Treatment.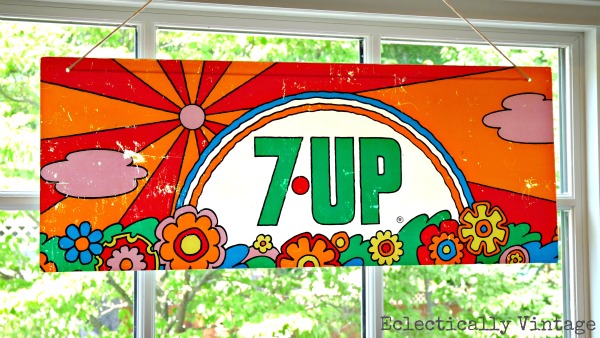 Remember my fabulous Peter Max 1970's 7-Up sign I found at the rummage sale last week?
Well, it's found a home – as my kitchen window treatment.
If you want to call it a window treatment.
I can hear the collective horrified gasps of interior designers everywhere!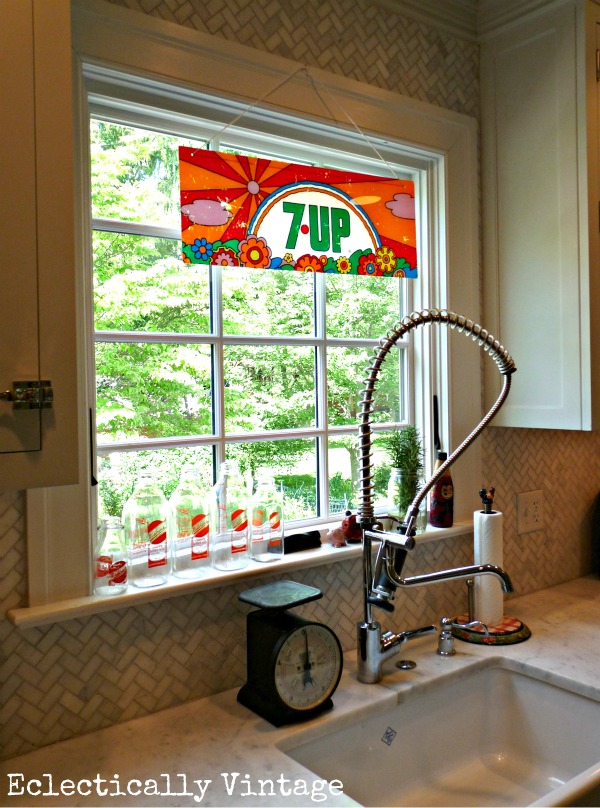 Former life on a vending machine to it's current life in my kitchen window.
Designers, avert your eyes cause this little gal is staying put (for now anyway)!
Want to see the whole kitchen shebang?  Click here.