Fab Friday Finds – Rummage Sale from Heaven
I wait expectantly for the VNA twice a year rummage sale in NJ.
Shoo the kids off to school, pack up my car with my necessities.
Snacks – check
Rain Jacket & Boots for the muddy fields – double check
Water – check
Tote bag – check
Dorky cart – check
I'm ready to hit the road.
Adrenaline pumps through me as I approach the gate.
This site greets me.
I mean, this place is HUGE!
25+ tents organized with military precision.
I stake my claim in line at The Furniture Tent and plot my mission.
45 minutes later, I'm in.
I start off with a bang when I score four toolboxes for $3.50!
Most things are marked, but this ginormous box isn't.
"How much is this toolbox", I ask the nice gentleman?
"How much do you want to pay?"
"$5", I offer (mentally biting my nails).
"How about $4?"
Huh, he wants me to pay less than I offered?
"Sold" – then he marks it $3.50.
When I open it up – that one giant toolbox was hiding 3 mini boxes inside!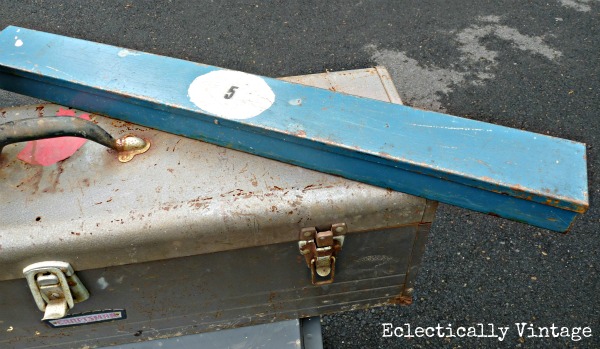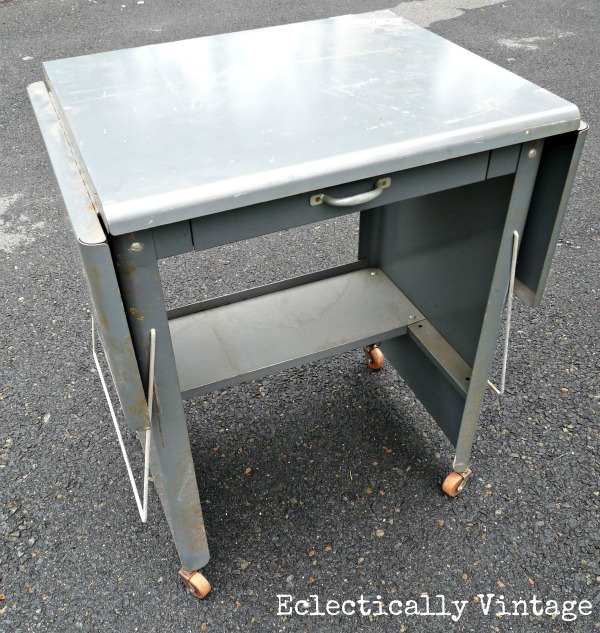 I love typewriter tables and already have one but couldn't pass up this cutie on casters for $5!
Next stop – the Vintage Tent!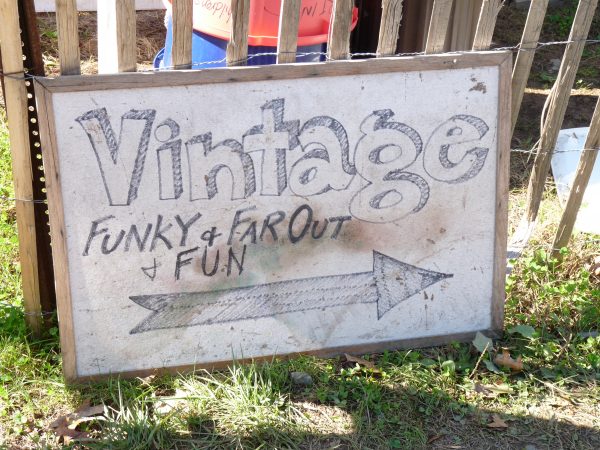 Score of the Day!
The heavens parted, light shown down …
on this 1970's Peter Max 7-Up vending machine sign.
I have a fabulous place in mind for this baby!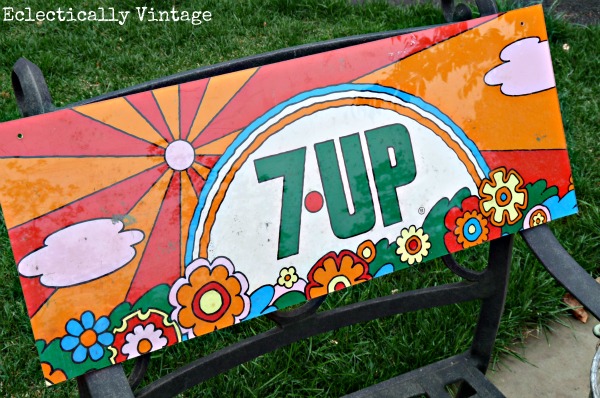 I've been having a bit of a thing for 70's embroidery lately (remember my other thrift shop find).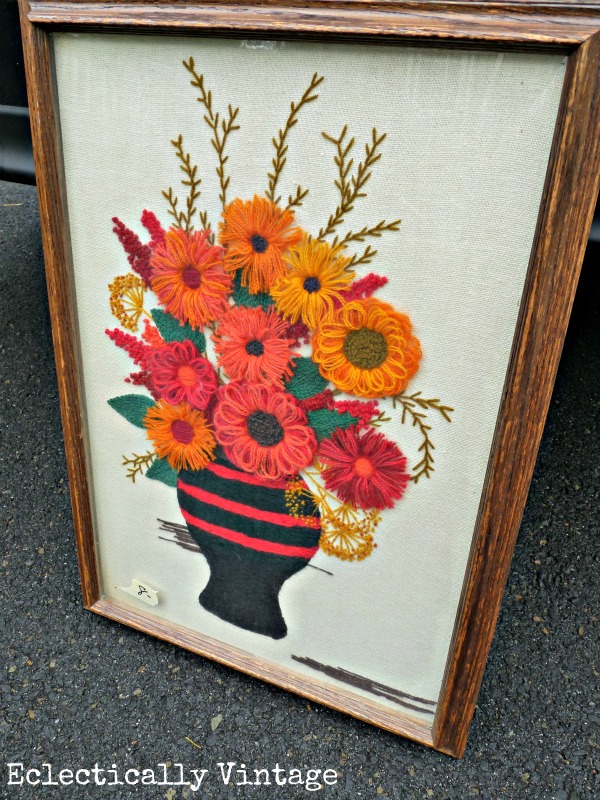 Last stop – The Book Tent
where I did a little happy dance when I spotted this old 50's world atlas!
I've been searching for one of these babies and have plans for the pages.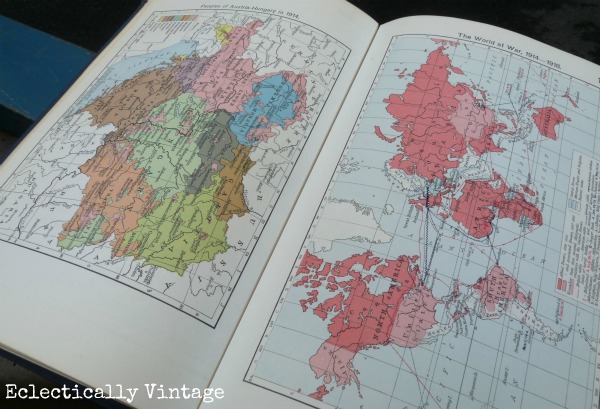 Now the lines were really getting long and there's only so much a girl,
even a die-hard like me, can take.
So I loaded up my car and drove home a happy rummage sale camper.
There were lots of things I passed on like the gnome cookie jar, antique sewing machine, chippy scale …
but did take lots of pics and posted them on Twitter so be sure to follow me on my next thrifting adventure.