For the Birds – Stepladder Birdbath
When I was a kid, we had a plastic birdbath in our backyard and I loved watching the birds splash around.
Yes, I was a lonely child – with nothing but birds for friends…
Fast forward to today.
Plastic birdbath in my yard – horrors!  No, only unique bird baths will do.
What's a girl to do?
Make one out of an old step ladder of course.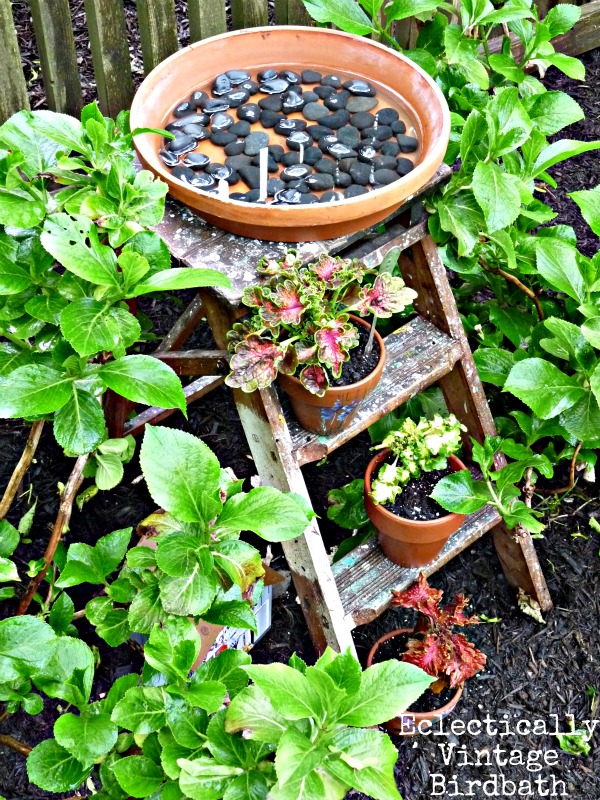 Fill a terra cotta saucer with a few rocks – don't want those birds doing the backstroke.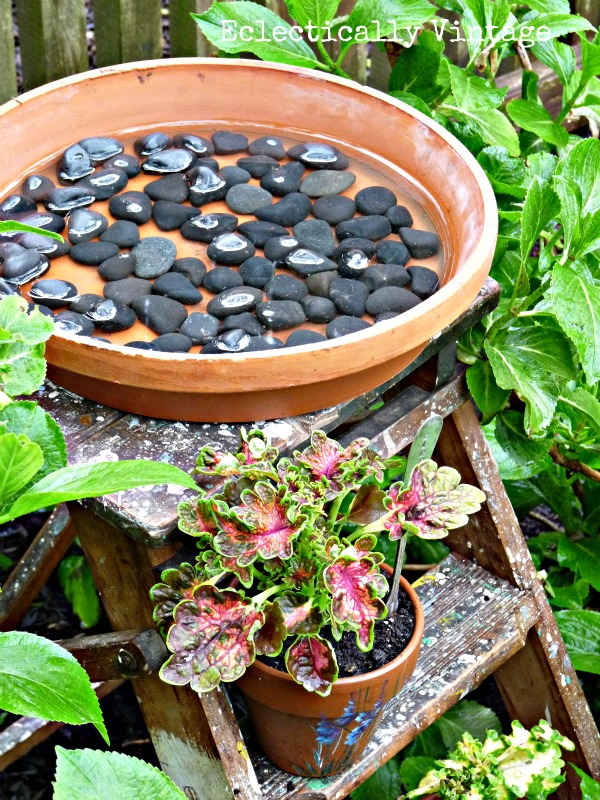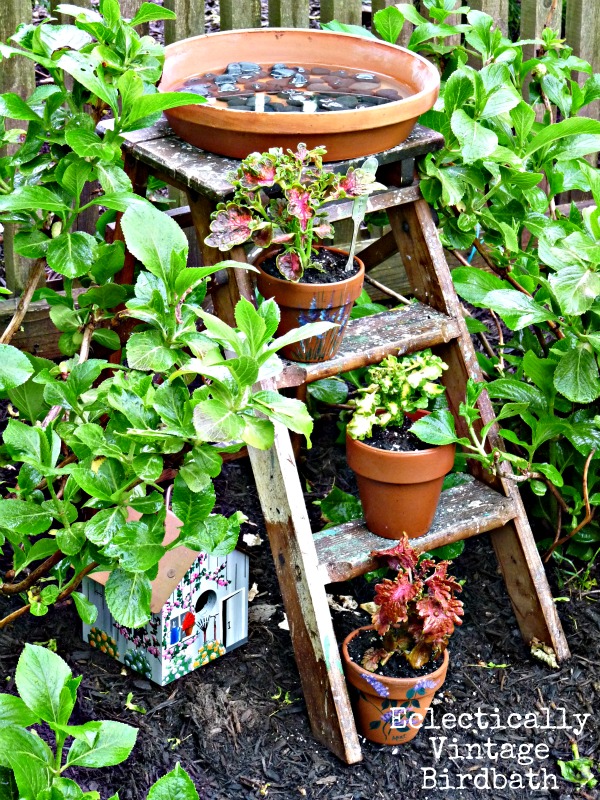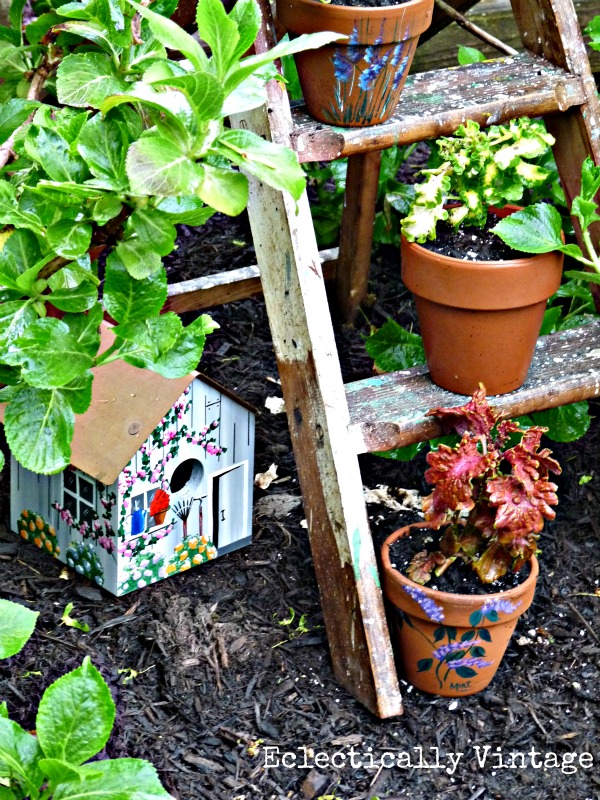 Birds do it, bees do it …
Oh sorry, that's a talk should have with your mother.
I stamped this old silver butter knife (check out my Etsy shop if you likey likey).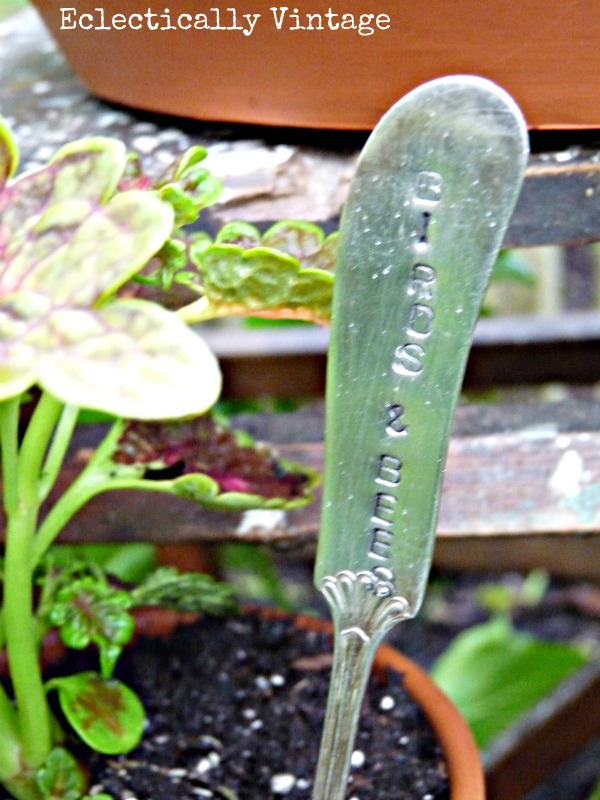 Tucked away between the hydrangeas.
Hey, even birds need a little privacy while bathing.
Coleus is one of my favorites – it's on my front porch too.
Shade or sun – it's not fickle (unlike some people I know).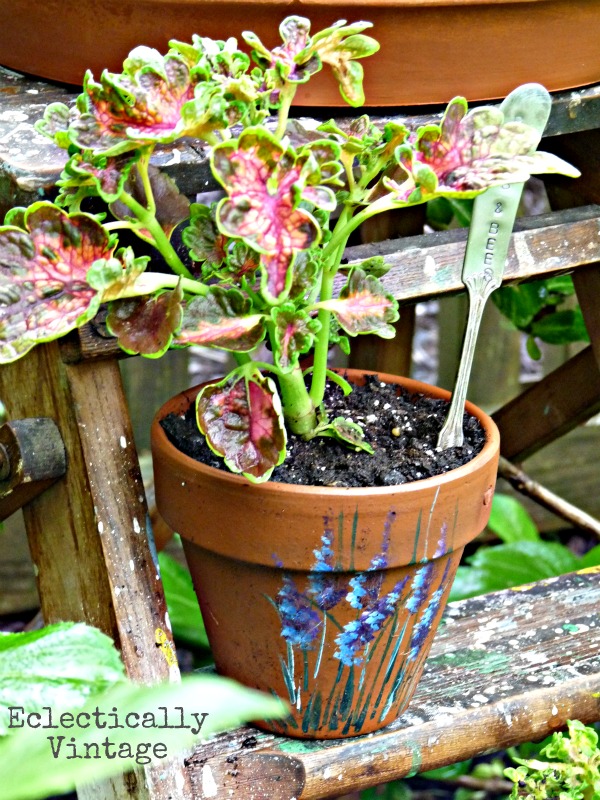 What little feathered friend wouldn't want to skinny dip here?