We Are Family (Room) – Get Up Everybody and (See the Tour)
The dust bunnies have been swept away – whew!
If you see a stray bunny, please avert your eyes.
I love open shelves – what better way to show off all my vintage finds!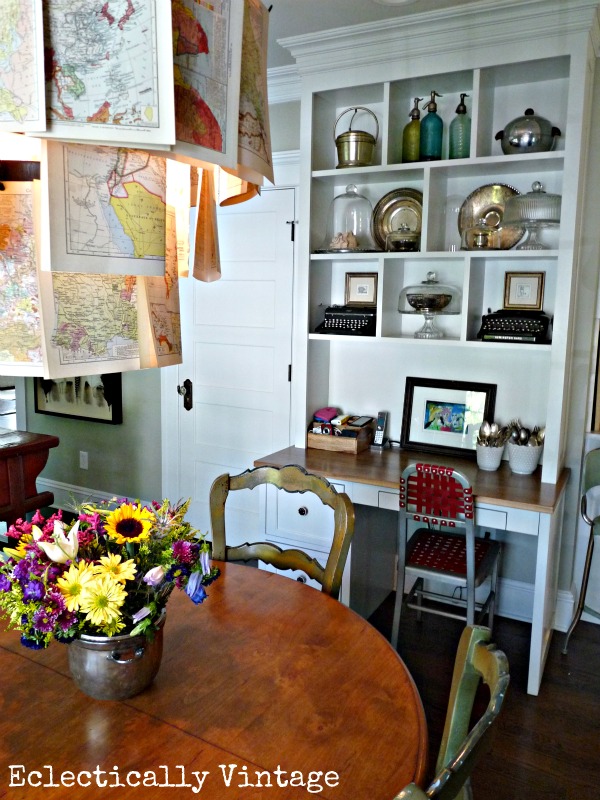 This was once a dilapidated screened-in porch that was separated by a solid wall with one window.
Brace yourself, here's what it looked like before!
French doors now flow right into the new family room.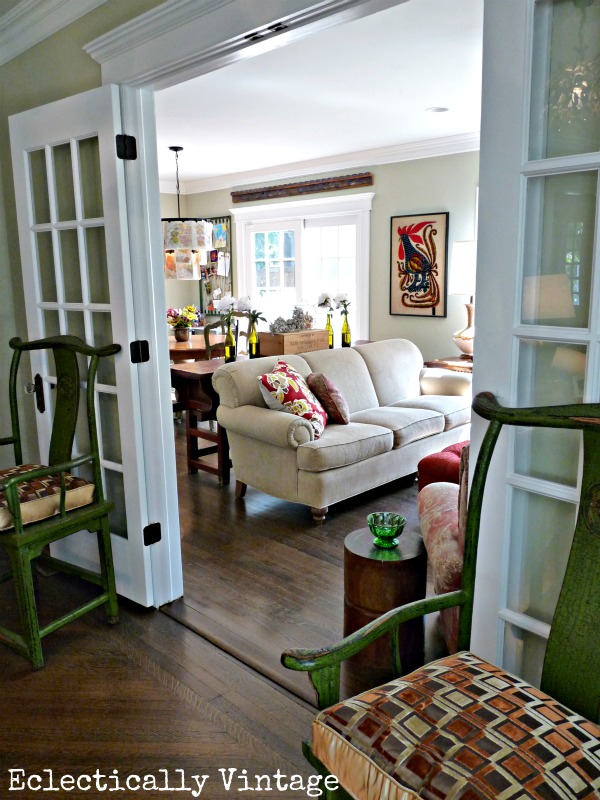 Red stimulates the appetite – so maybe the Asian console isn't the best choice next to my kitchen table!
Maybe if I get rid of it, I'll drop a few lbs!
The Hubs boyhood silhouette surrounded by our girls.
Why oh why didn't my parents have a silhouette made of me?
Wasn't I good enough …
sorry – will seek therapy for these issues – now back to the post.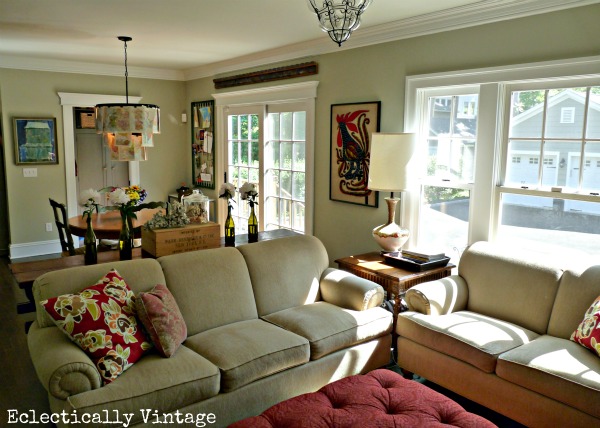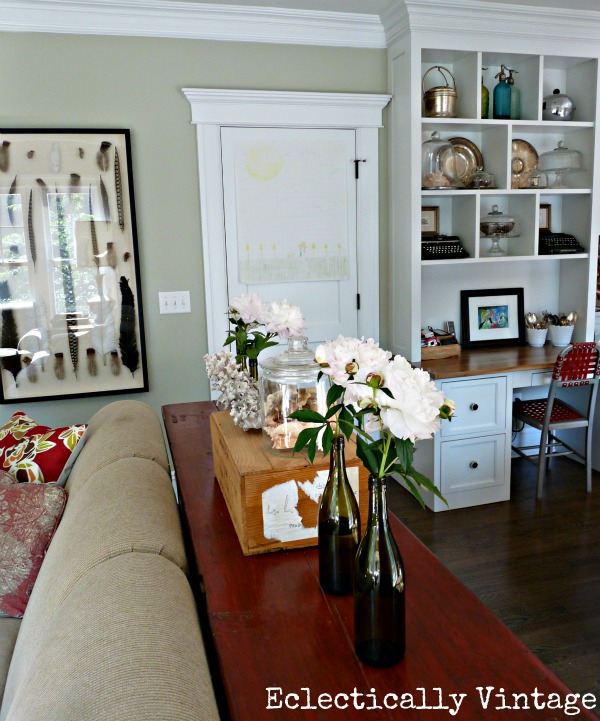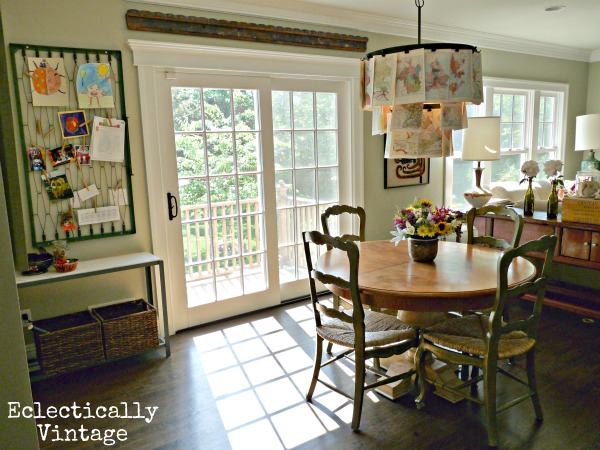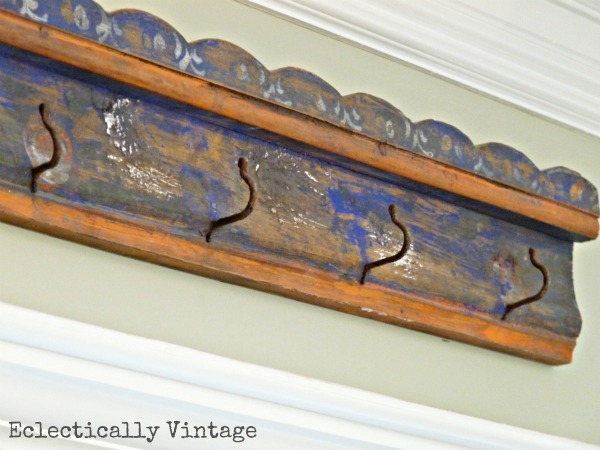 I wish I could change my lighting as often as I wash my hair!
This Pottery Barn clip chandelier is the next best thing.
to birthday balloons to Christmas cards to old book pages …
this chandelier has seen it all.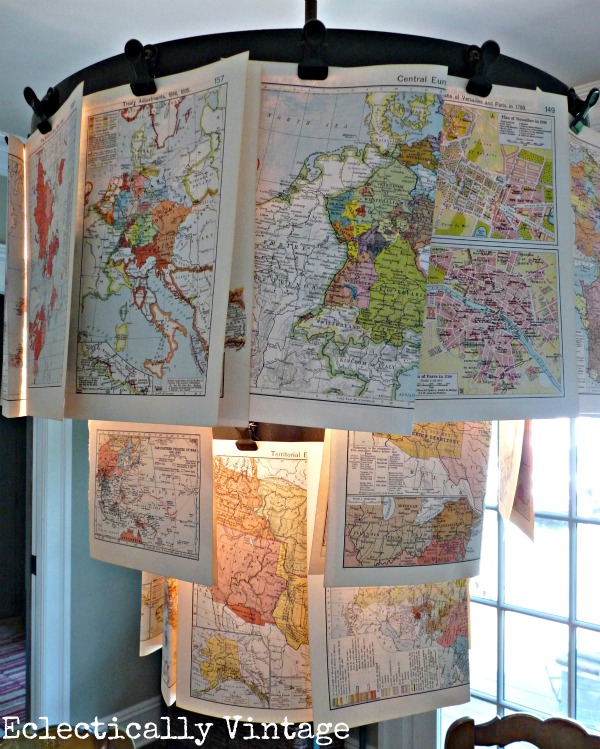 Random & useless factoid:  my girls are allergic to tree nuts but
the desk top is walnut!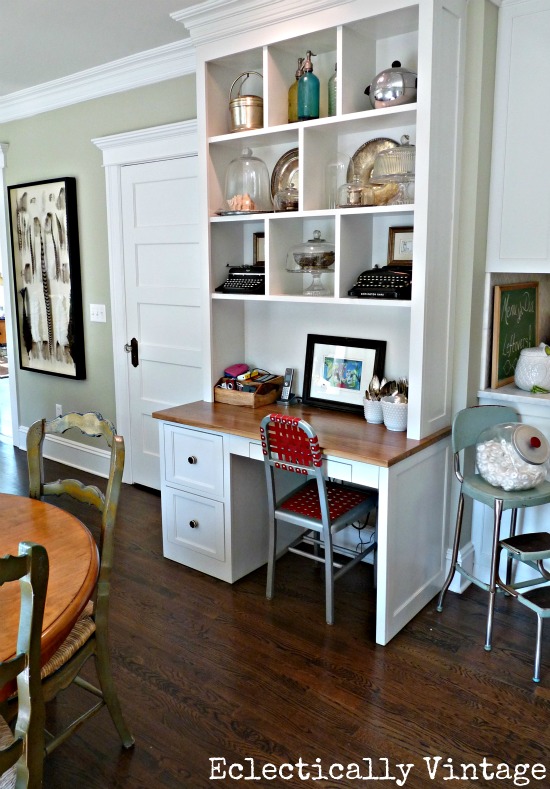 The little red chair was a yard sale find from my stylin' friend (thanks 
Lisa
)!
It's all in the details.
I did a happy dance when I found the ginormous feather shadowbox for $95 at a consignment shop.
Can you believe it sells for over $1,000 retail … I pity the fool!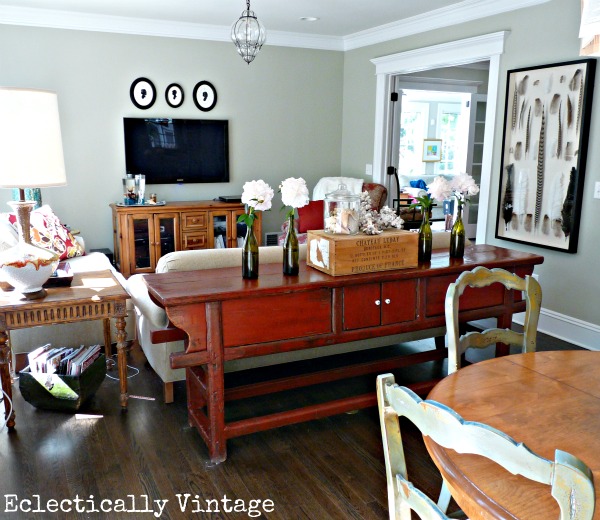 I don't want to be a chicken, I don't want to be a duck,
so kiss my …
Found this vintage rooster from Chile at a store closing sale.
Picture me wrapped in that furry white throw engrossed in Downton Abbey.
Why did Lavinia have to die?  Will Matthew & Lady Mary be together?  Will the yellow lab ever be found?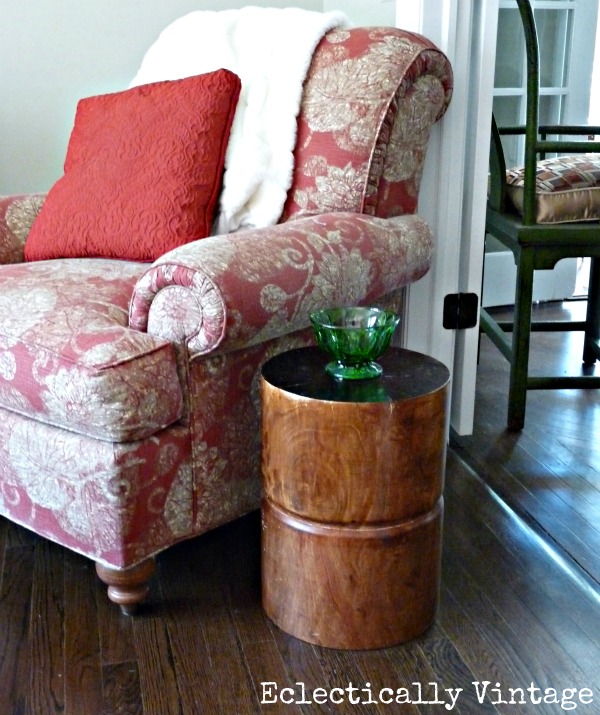 If I haven't killed you with too many pics,
Click here to see my whole house tour.