Day Tripping – Industrial Antique Paradise
Nothing better hopping in the car with The Hubs, sun roof open, wind whipping through my hair …
and heading off for a drive.
Destination: Lambertville, NJ
Mission: Antiquing and a leisurely lunch on the river.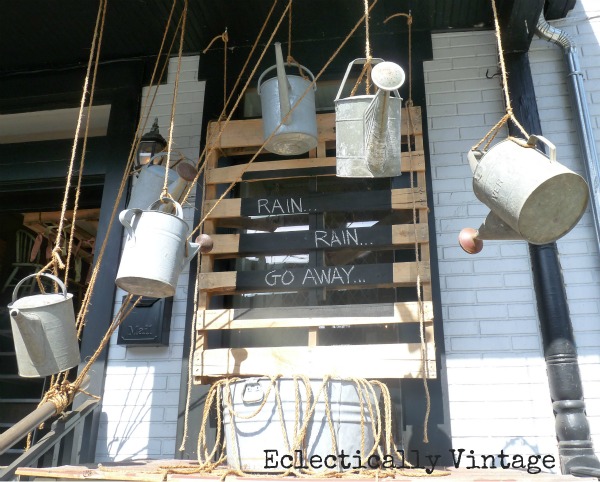 Lambertville is a cute little town on the Delaware River half way between New York and Philly that's filled with antique shops and restaurants.
My favorite new find is Zinc, a shop filled with vintage industrial goodness!
Hello – with this amazing porch display – wouldn't you be drawn in too?!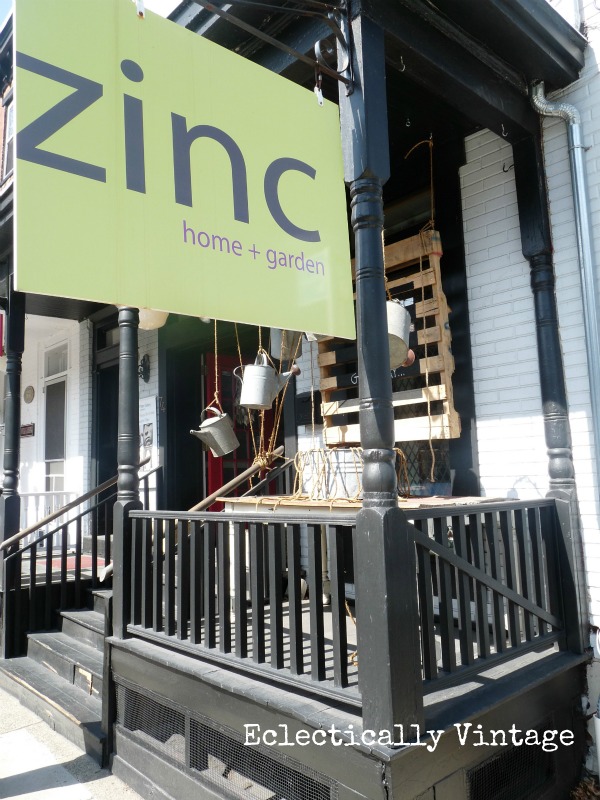 I met Tracey, who owns the shop with her hubby.
Makes sense now – they both styled for Anthropologie and Restoration Hardware
before they left to start their own biz.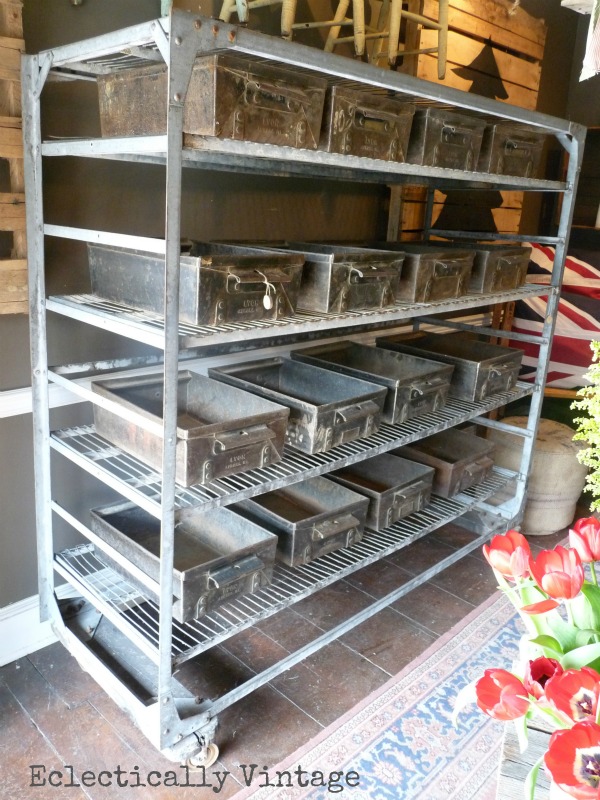 Love me some ladders (remember my Ladder Christmas "Tree" and my Step Ladder Bird Bath?).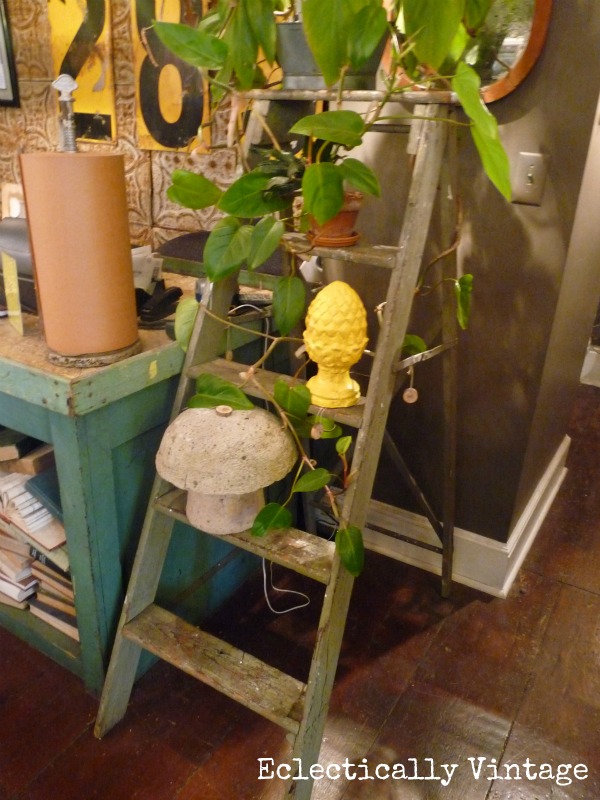 The shop has an exclusive to sell these super cute metal oinkers – they've sold thousands!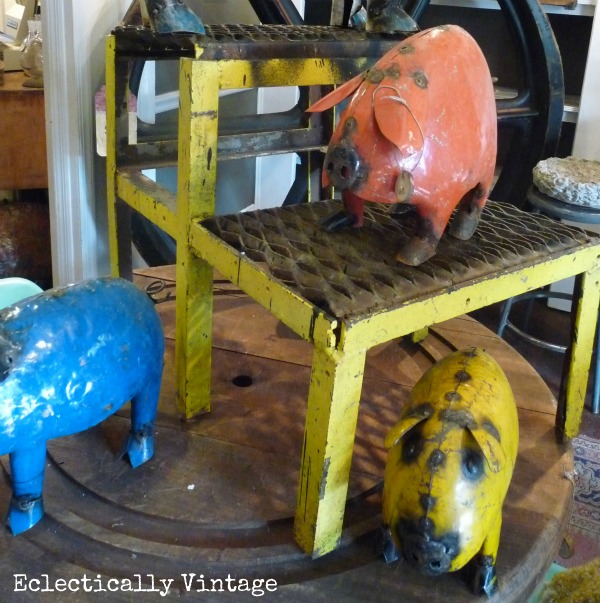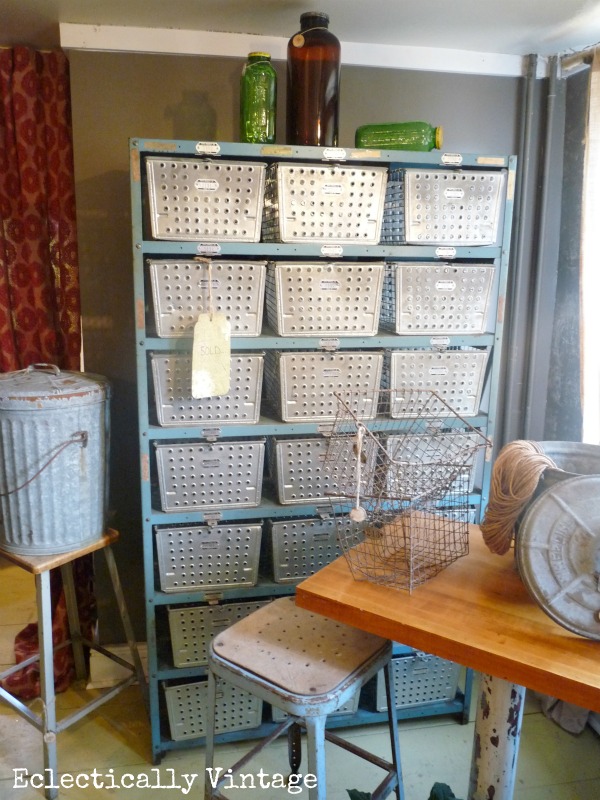 I wanted to hop on this bike and tool around town in style.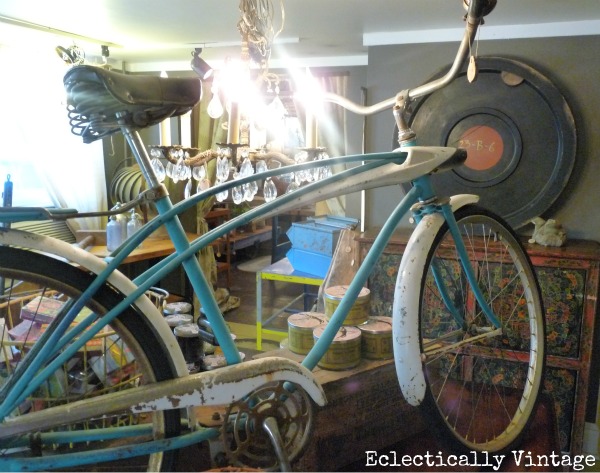 After I drooled over the goods at Zinc …
while the Hubs basked in the sunshine outside (hey, shopping is definitely not his thing!) …
we headed off to lunch here.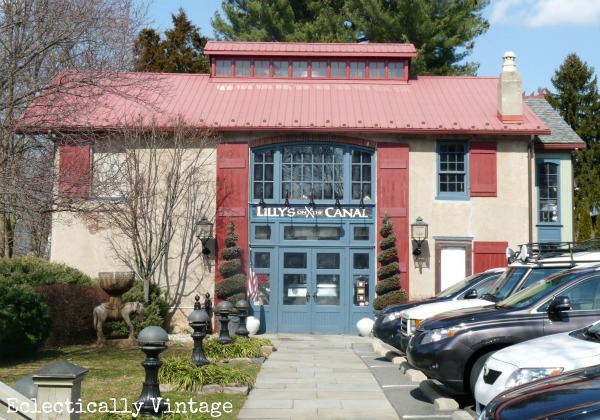 Where I saw this …
An old sink used as a wine cooler!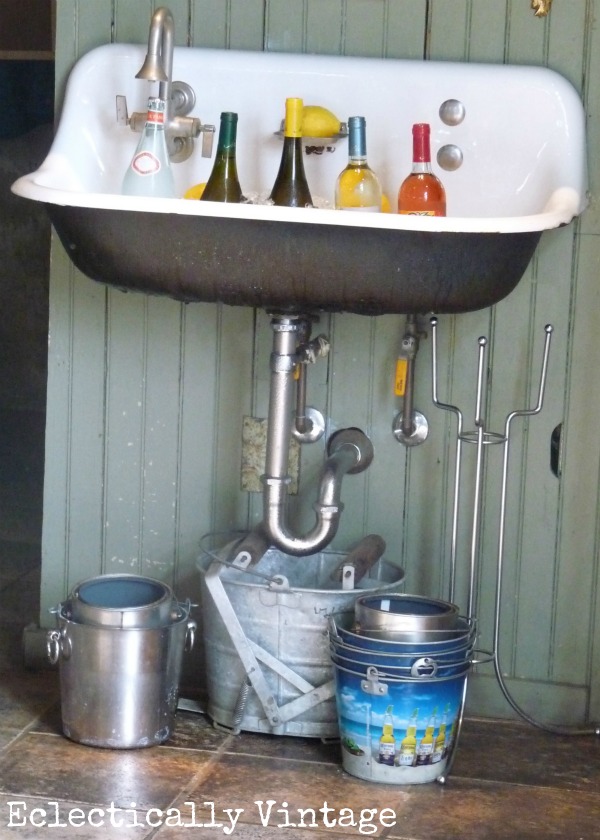 My idea of heaven – vintage shopping and wine!