And the Ribbon Goes to … Creatively Disguising an Ugly Wall Vent
I had a problem.
A huge, ugly wall vent.
But how to disguise wall vents?
In fact, it was downright hugly (huge + ugly = hugly).
Each time I climbed those three flights of stairs up to my attic, huffing and puffing from the exertion, that vent taunted me.
"No," it said, "you can't cover me because I need to suck air in or your heater & air conditioner won't work properly."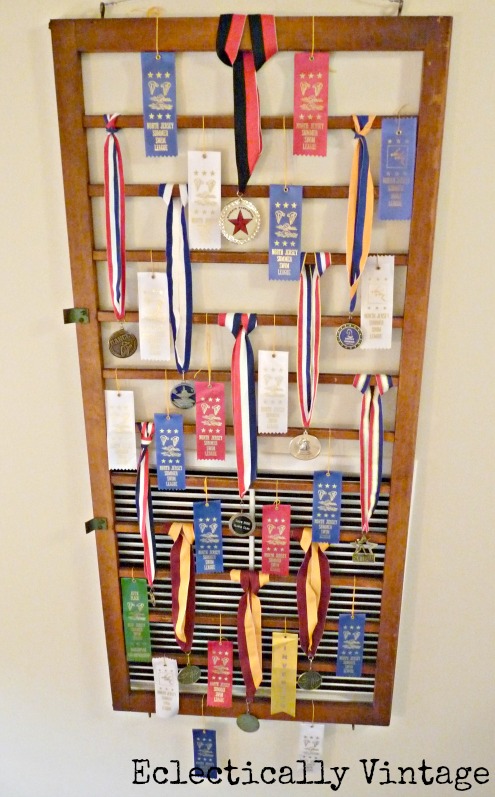 There's nothing worse than a hugly, rude vent.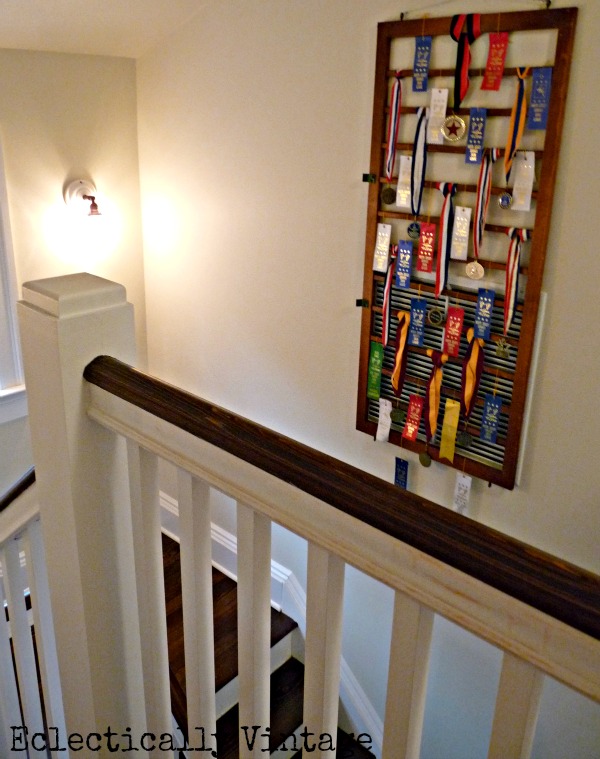 I couldn't let that vent beat me.
I had to come up with a way to make it stop mocking me.
Luckily, I had the rest of the antique crib languishing in my garage from My Crib Spring Memo Board.
And luckily, my girls are ribbon winners.
Tied to the railing, the ribbons take center stage and put that vent cover in it's place.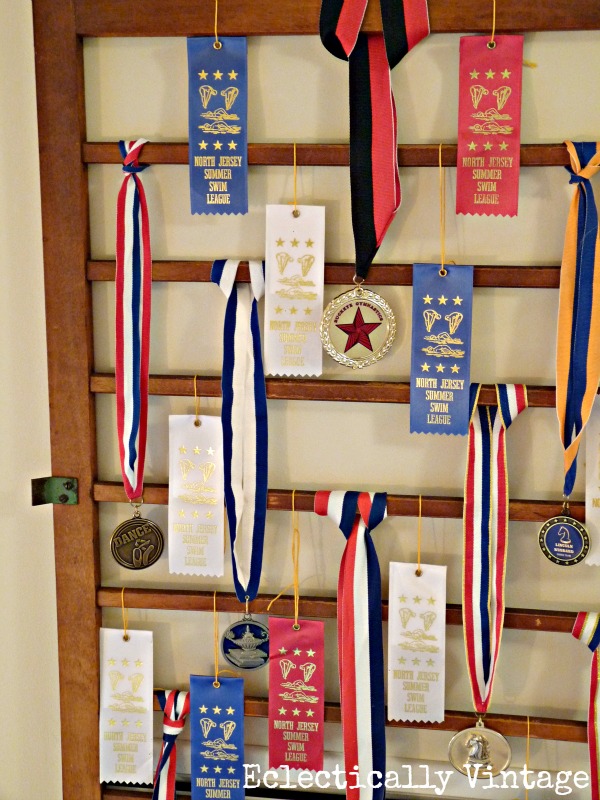 An honorable mention goes to my Hubs for hanging this for me while dangling precariously from a ladder, perched on a third floor staircase.
So far, my estate sale crib has yielded me this and my Crib Spring Memo Board.  Now to make use of the rest of it!