Exceptionally Eclectic – Urban Orchard Farmhouse Fabulous
This house sounds like mine did before Lane of Urban Orchard Interiors got her hands on it.
From a leaking roof, crumbling foundation, not being earthquake proof (a necessity in California!), and old wiring …
to a farmhouse style triumph with fabulous attention to detail.
Lane began in her Master Bathroom.
From the herringbone floor to the claw foot tub to that chippy white cabinet, this bathroom is an oasis.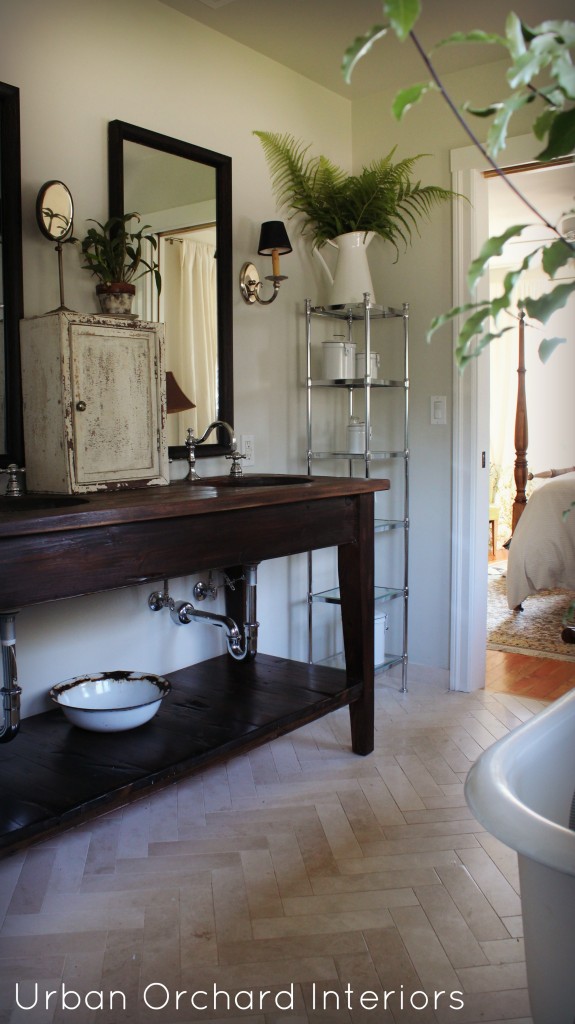 You know a house is styling when even the Upstairs Landing is fabulous.
An antique bench mixes with an original sculpture, a vintage mirror and a World Market basket.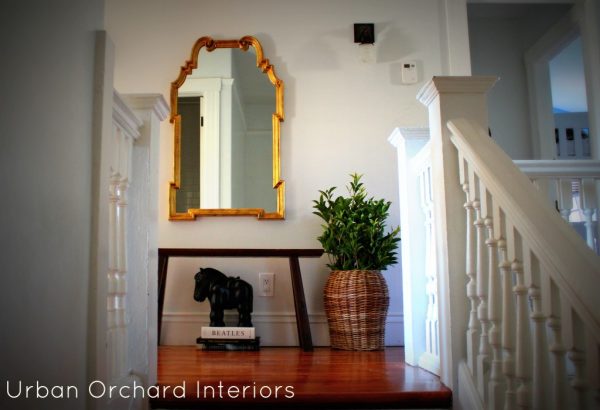 Lane shares my love of cowhide but how unexpected to pair it with a Windsor chair and old milk can in the Dining Room.
Who else would use an antique cranberry picker (stained from years of use by cranberries) as a towel holder in their Downstairs Bathroom?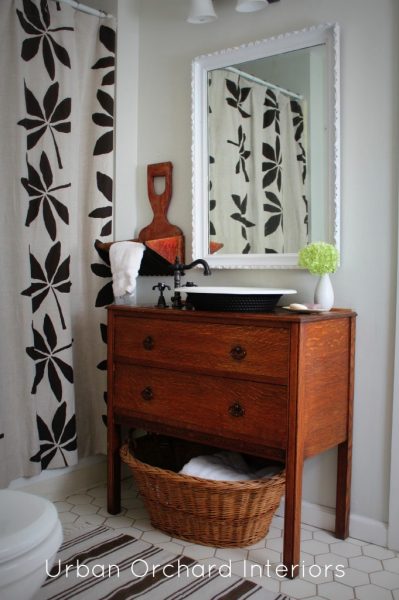 Four stacked crates = instant storage and great display.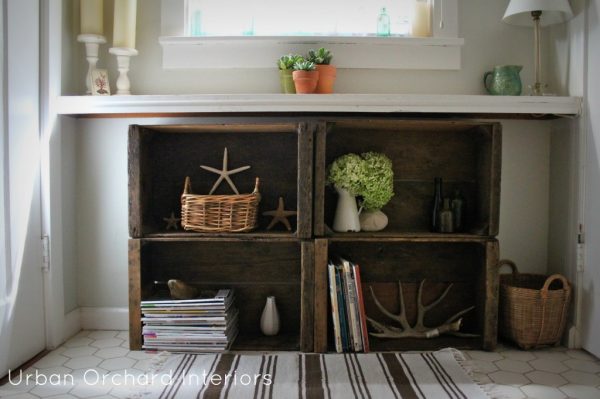 I'd be as quiet as a church mouse and wouldn't eat much if Lane let me stay in her Guest Bedroom.
The Kitchen!  Where do I begin?
Those windows!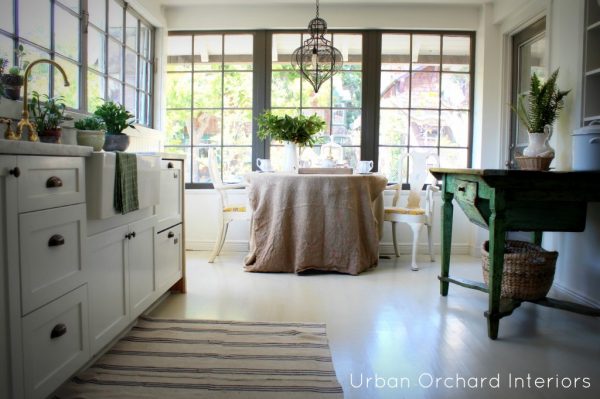 That faucet!
Lane wanted the look of unpolished brass but not the price tag so she got creative and bought a shiny new faucet and stripped off the shine.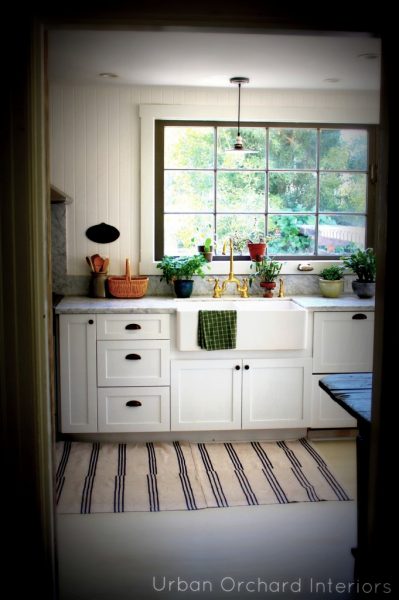 That chippy green table!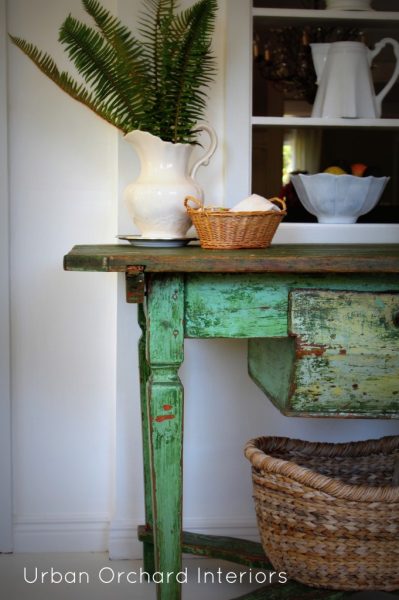 Is it obvious I'm in love with this house transformation!
Stop by Urban Orchard Interiors and check out the rest of Lane's amazing style.
Check out all my Exceptionally Eclectic home tours.