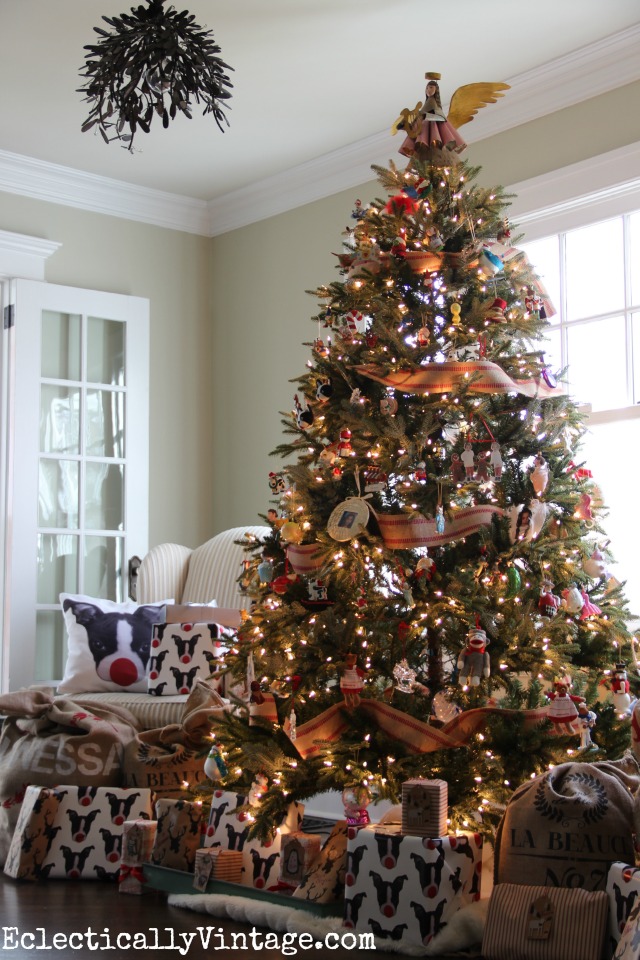 I do, I do, I do believe in Christmas.
Balsam Hill made me a believer.
I never would have believed (until I saw it with my own eyes) how real my new tree looks!
Gather around to hear my Christmas tale below and stay tuned for a special discount just for you!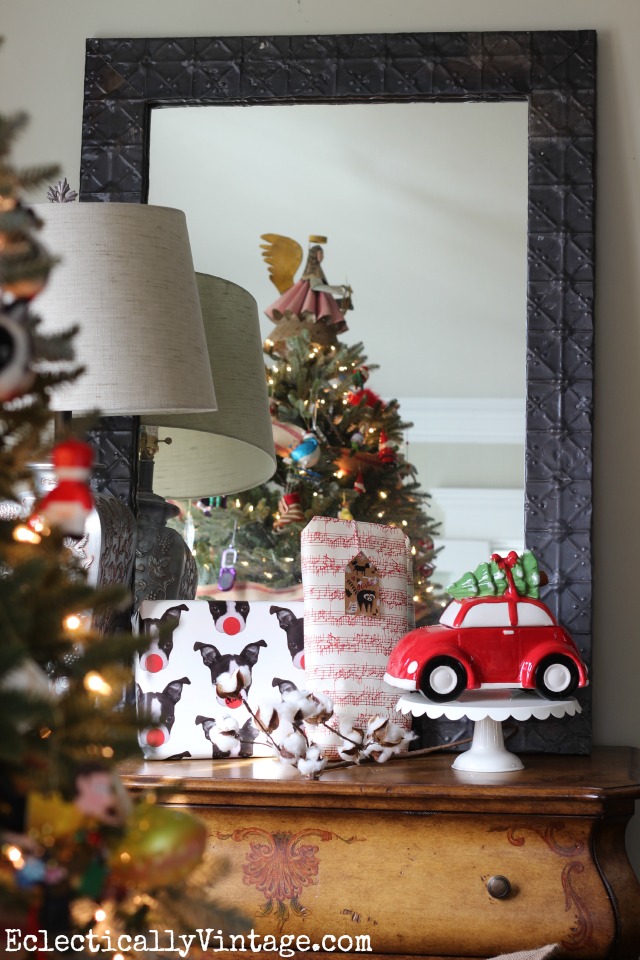 Once upon a time, there was a girl …
a young, wrinkle free, non-gray roots, newlywed.
She rushed to an after Christmas clearance sale to snag an artificial Christmas tree.
Every year, that girl would drag the tree out of the basement, individually attach each branch (over the years, the letter coding system wore off and the girl would spew a few profanities when she couldn't figure out which branch went where), spend hours stringing hundreds of lights, then adorn that tree with ornaments (she would often need a stiff drink when she was finished).
Let's take a moment to remember that old Christmas tree that we happily hauled off to the thrift store so another family could enjoy it.
Moment over – I've moved on to the new love in my life …
my Fraser Fir Balsam Hill Christmas tree!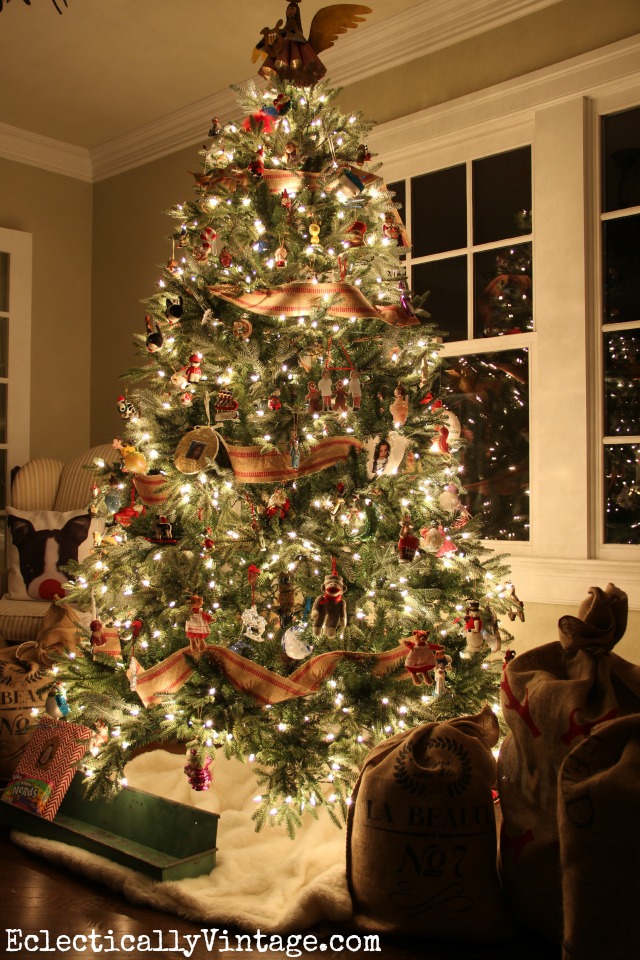 It positively glows.
I swear this tree looks like I just went deep into the woods with an ax, cut down the perfect specimen then hopped on a horse drawn sleigh and hauled my tree home.
The best part – it's pre lit and I didn't even have to attach any cords – I just inserted the three pieces together, plugged it into the wall and voila – a lit tree ready for Santa.
I have trees in other rooms that I decorate to my hearts content but this is our classic family tree filled with sentimental ornaments we've collected over the years.  Every year, I give my girls a special ornament that symbolizes something special that happened during the year – I write the year and their names on the ornaments.
This year, they each got a cute little Boston Terrier ornament in honor of our new puppy Sushi.  When they leave the nest (sob!), they can take their ornaments and hang them on their own tree.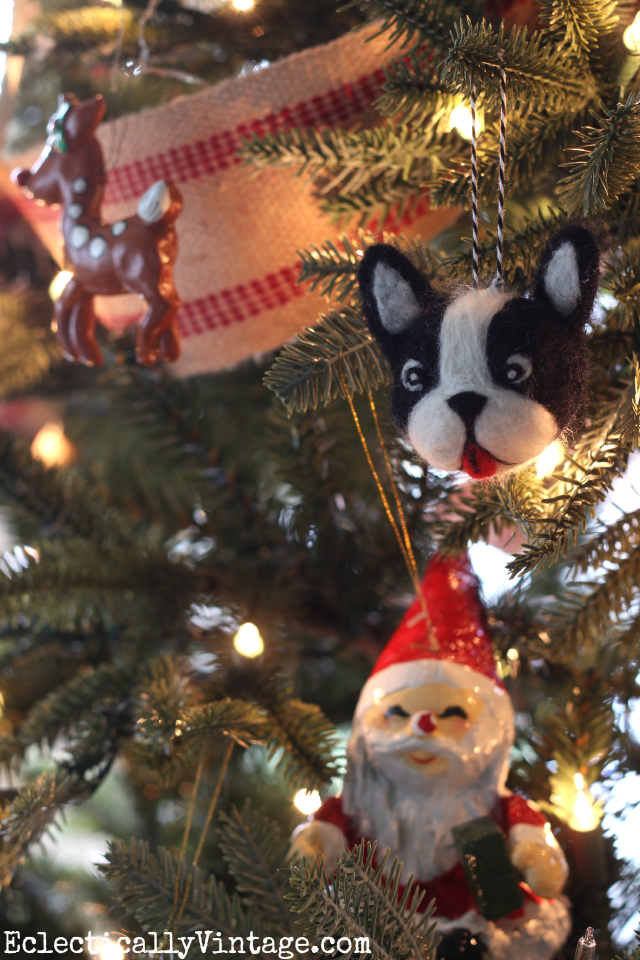 Decorating for Christmas isn't about perfection for us – it's about creating memories and I don't want their memories to be of their crazy mom rearranging ornaments as soon as they turn their backs!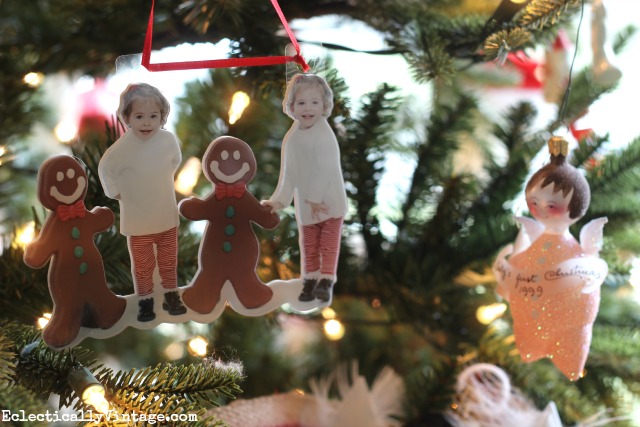 My girls love hanging the ornaments that hung on my hubby's Christmas tree when he was a boy.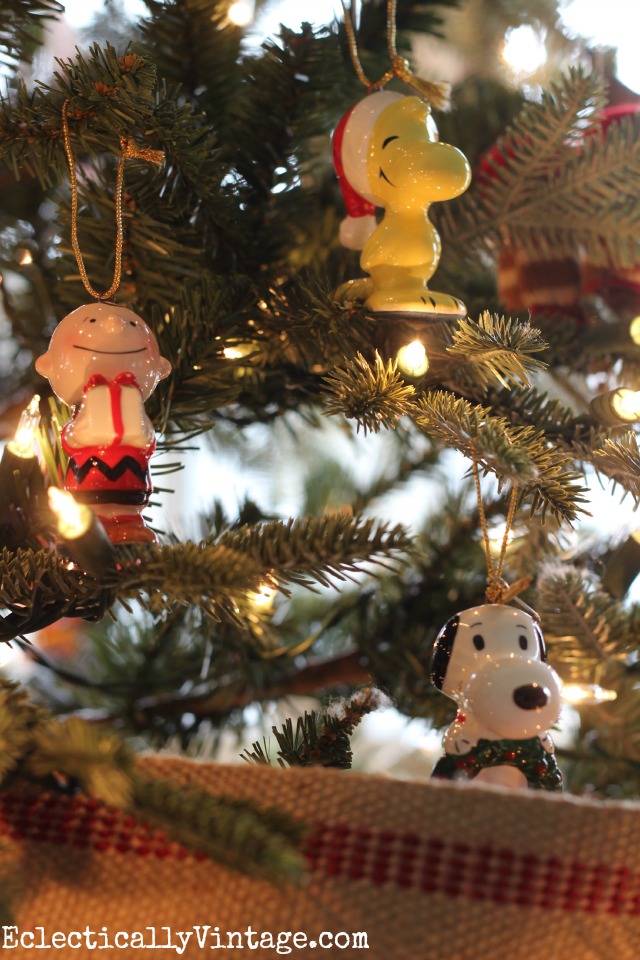 I guess I did go a little crazy with my new puppy theme!  I turned her into a Boston Terrier Rudolph pillow and also made custom gift wrap.
My girls love the personalized grain sack Santa sacks that we made.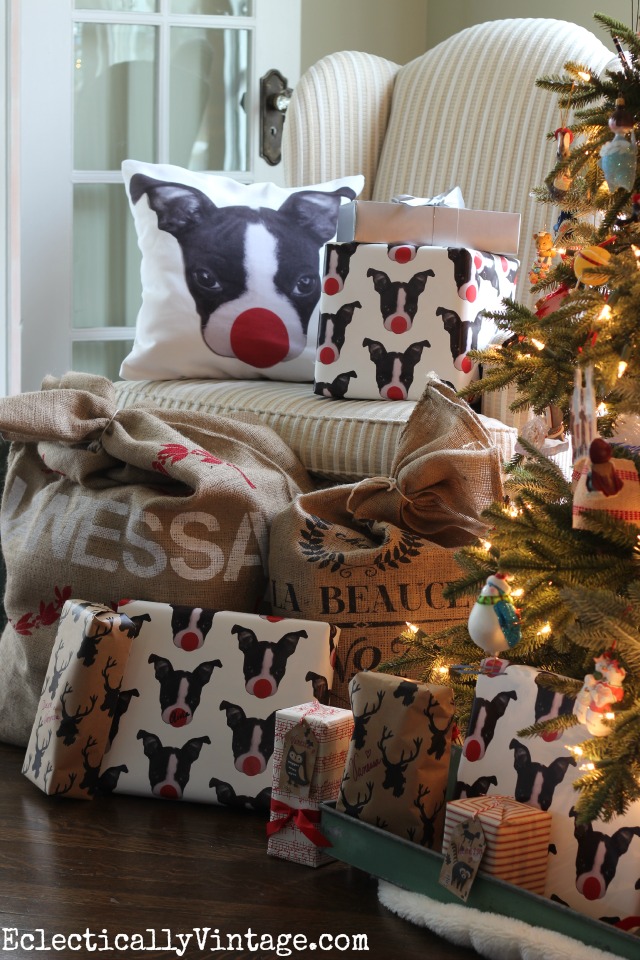 Who needs a tree skirt when you can wrap a furry white blanket around the tree?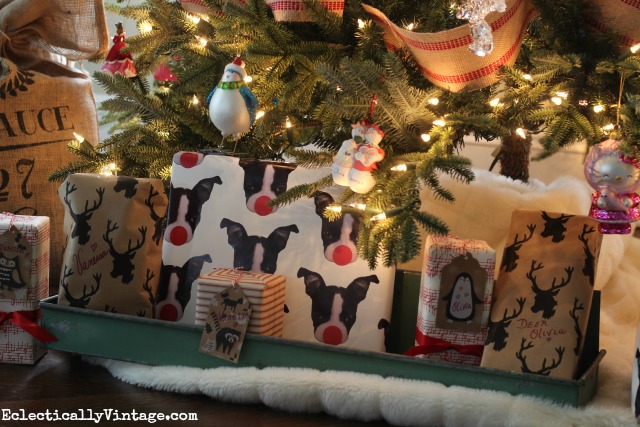 This tree truly brings joy to the world …
or at least to my family.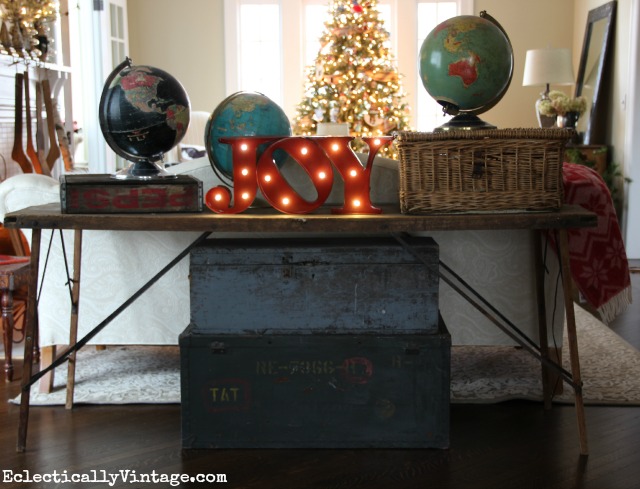 Check out my mantel …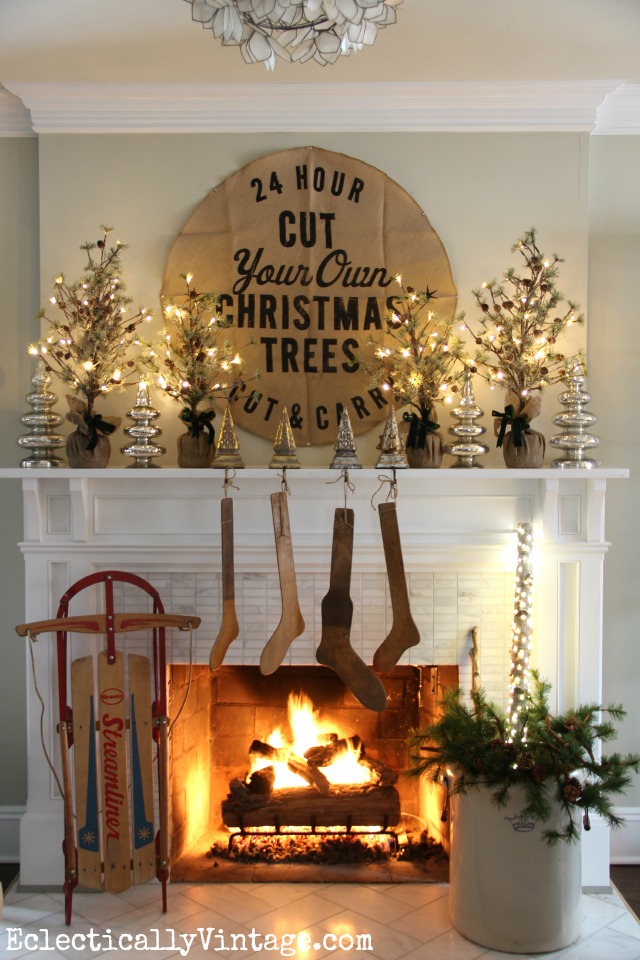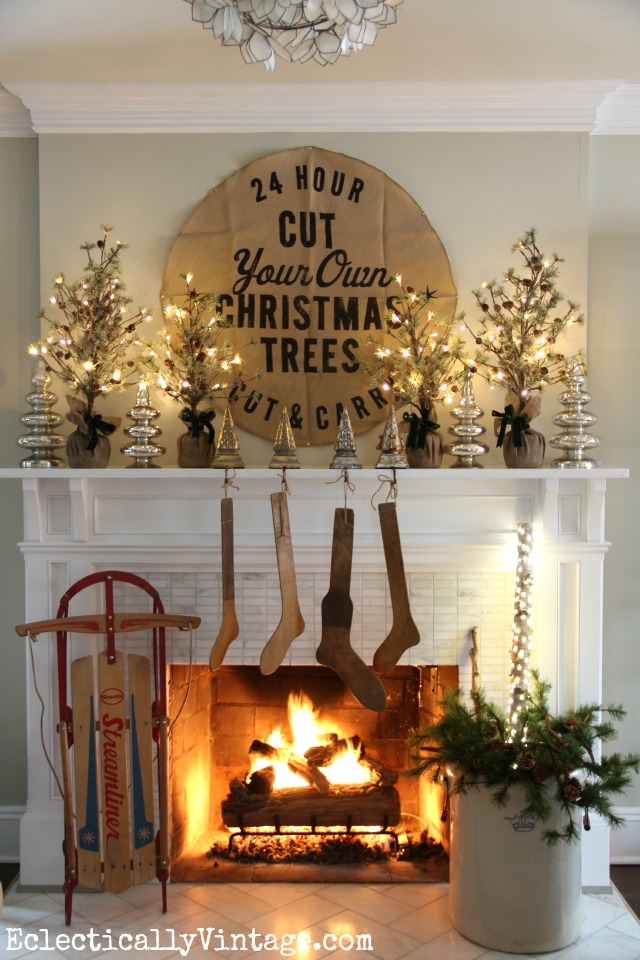 This fabulous wreath …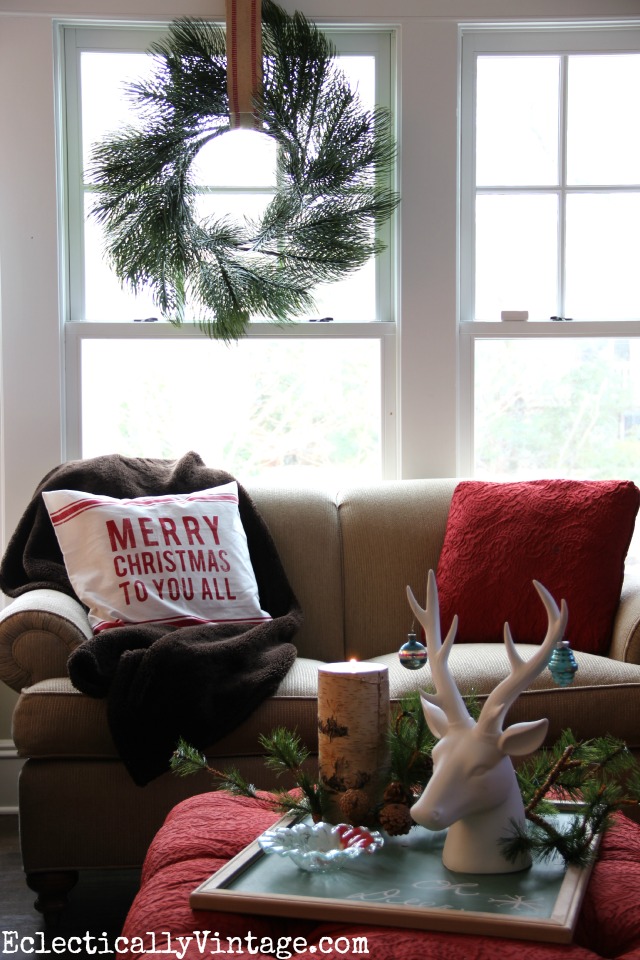 and my Fraser Fir garland.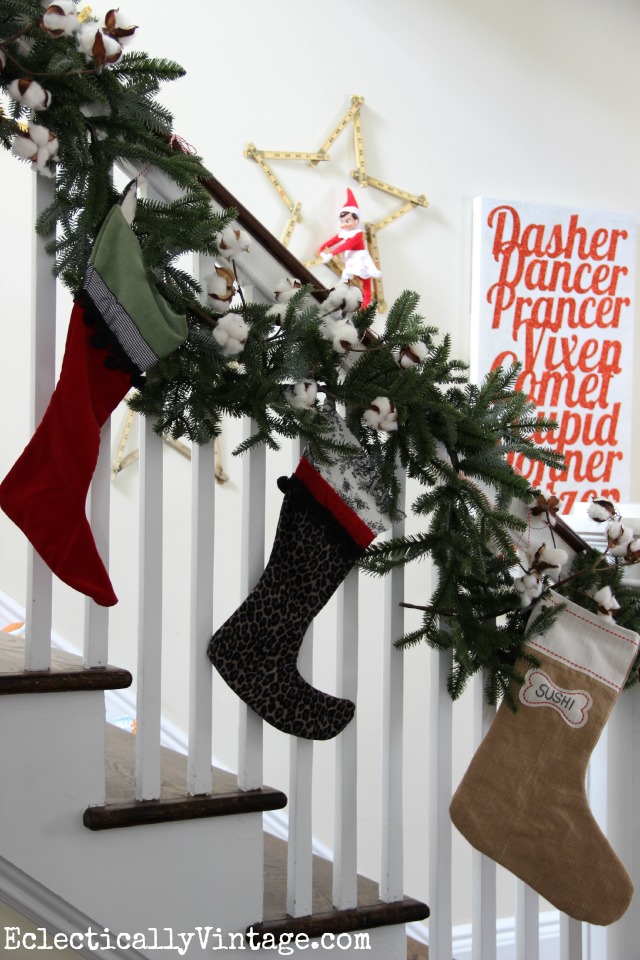 Head over to see how Courtney of French Country Cottage decorated her tree – it's a beauty.
Visit all of my friends to see all of the different trees they chose and how they decked them out!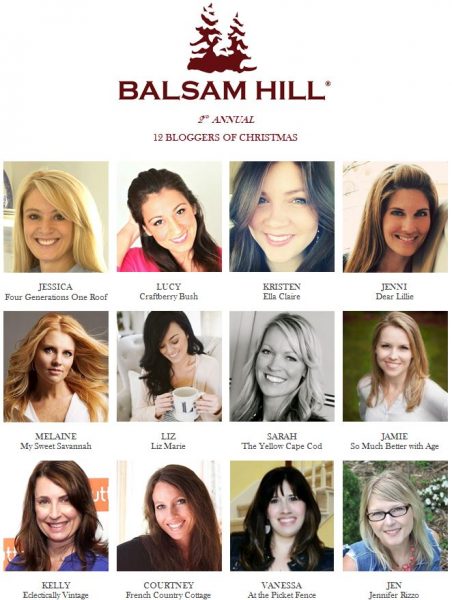 Four Generations One Roof | Craftberry Bush
My Sweet Savannah | Liz Marie Blog
The Yellow Cape Cod | So Much Better With Age
Eclectically Vintage (me!) | French Country Cottage
At The Picket Fence | Jennifer Rizzo
Thanks Balsam Hill for such a life like tree and for making my Christmas that much merrier.