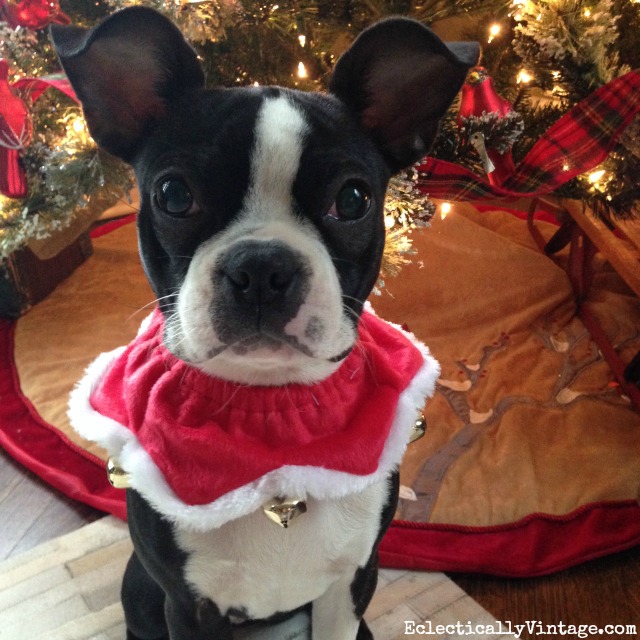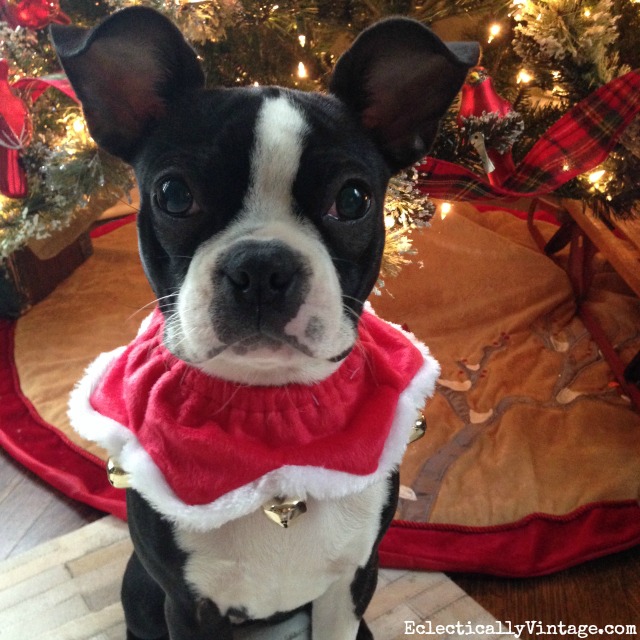 There's no doubt about it.
Sushi is adorable.
Look at those eyes – who could resist her.
Along with her cuteness comes muddy paws, drool, and the occasional accident that has left me in tears on more than one occasion.
What's a puppy loving, dirty rug hating gal to do?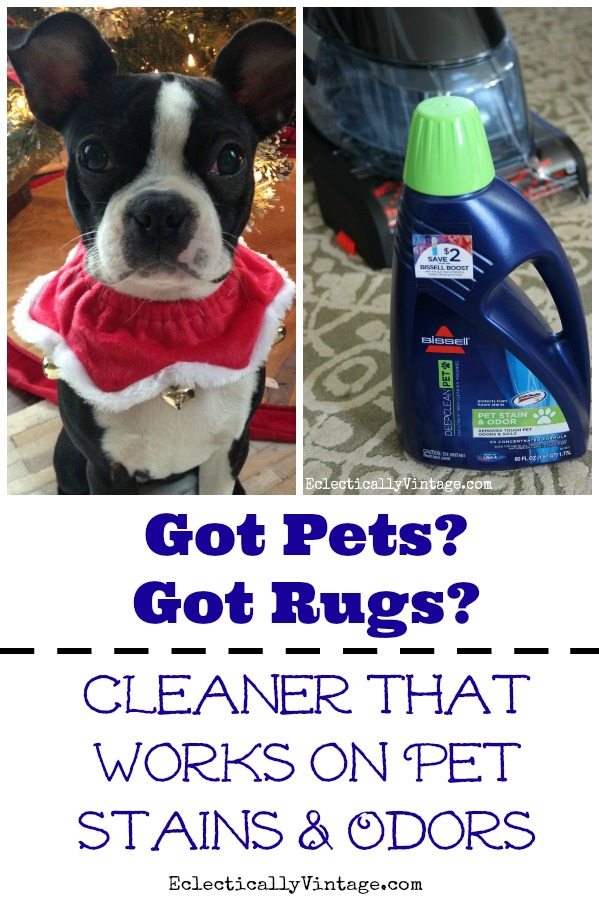 So when BISSELL sent me the Pro Heat 2x Premier carpet cleaner and DeepClean Pet, I knew I'd be ready for anything Sushi or my guest could throw at me (or on my rugs).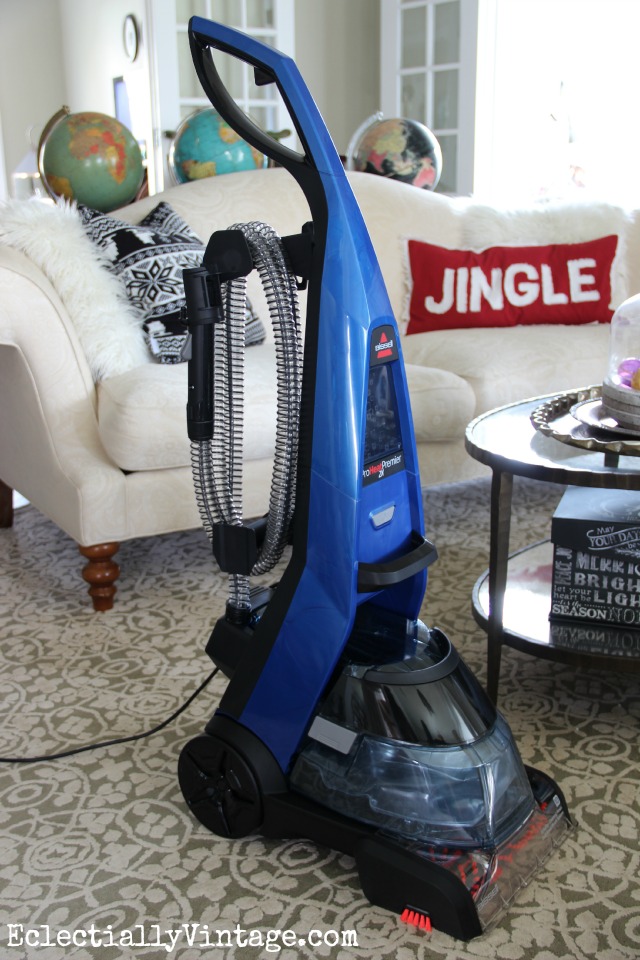 If loving a carpet cleaner is wrong, I don't want to be right.  I've never owned a carpet cleaner so I immediately checked Amazon reviews and was sold!
I was soon ready to tackle the rug that Sushi had left her mark on.  She squatted and did her business (#1), not to mention that her puppy smell has started to permeate the rug so I was about to see if BISSELL DeepClean Pet held up to the hype.
I just mixed water and BISSELL with DeepClean cleaner according to my cleaner directions (I used DeepClean Pet but there is also DeepClean Pro and more).
Best part – you can use BISSELL cleaners in any upright machine.
Scotchgard™ protector adds protection to make future spills and stains easier to clean before they set in.
You won't believe the dirty water and the clumps of hair that emerge from the rug!
Let dry and roll around on your clean rug – you may even want to eat off of it – it's that clean!
BISSELL DeepClean delivers professional-style results and fresh smelling carpets.  Plus, their exclusive Scotchgard™ formulas help keep your carpets looking newer, longer.
Click the pic to save on BISSELL DeepClean formulas – plus get tips for cleaning all types of stains and surfaces.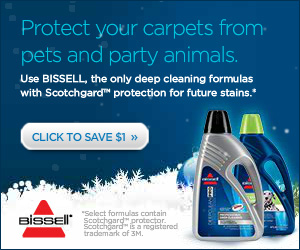 Sorry Sushi – you are no match for BISSELL.
Thanks BISSELL for sponsoring this post and helping my puppy and my rugs live together in perfect harmony.