I'm like a fish …
I'm attracted to shiny objects.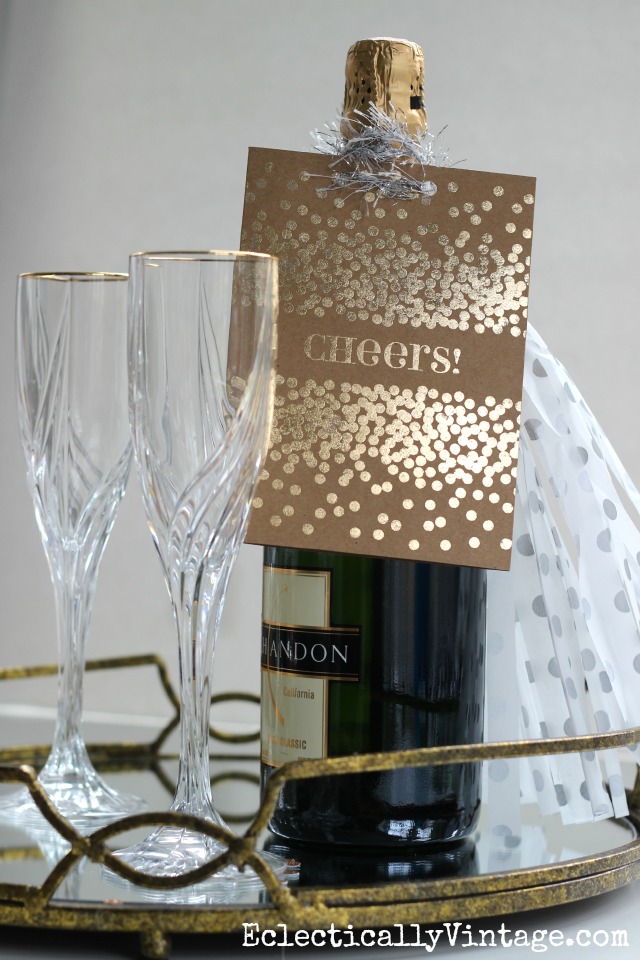 So you know I'm all over anything metallic and this foiling kit fits the bill.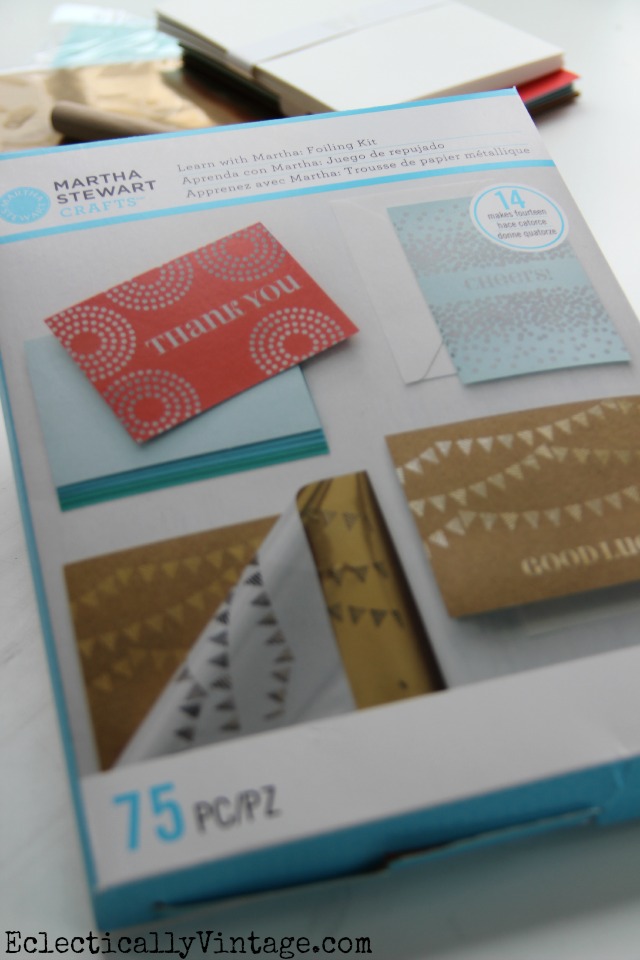 How to Metallic Foil
This Martha Stewart Foiling Kit (you can find it at Michaels) comes with everything you need to make 14 blinged out silver or gold metallic birthday, thank you, good luck and more cards on lots of fun colored card stock complete with envelopes.
1) Choose your design, peel off blue backing from acetate and press onto paper card
2) Use enclosed wooden burnisher (rolling pin!) to roll all over the acetate for about 30 seconds (pull up a corner to make sure it's adhered before you remove the acetate)
3) Place metallic foil (gold or silver) shiny side up then use the wooden burnisher to roll all over for another 30 seconds or so until you can see the impression appear
That's it!
Now use your blinged out cards to mail to your friends or dress up your favorite bottle of bubbly for the perfect hostess gift.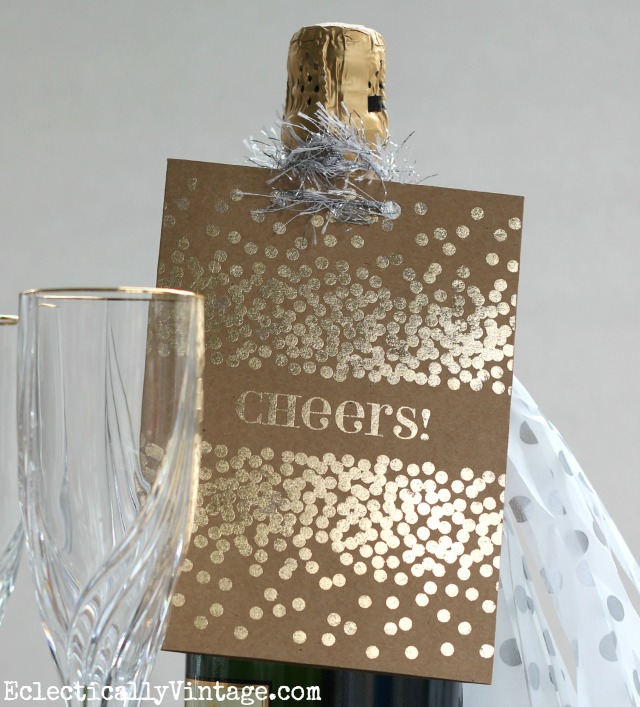 Cheers!
Follow me on Instagram to see sneak peeks of what I'm working on – and other random things that catch my fancy!
I'm part of the 12 Months of Martha team where my BFF Martha Stewart sends me a box brimming with supplies each month to create something fabulous – I only speak the truth.