10 Creative Christmas "Trees" – It all Started with a Ladder
It all started with a ladder.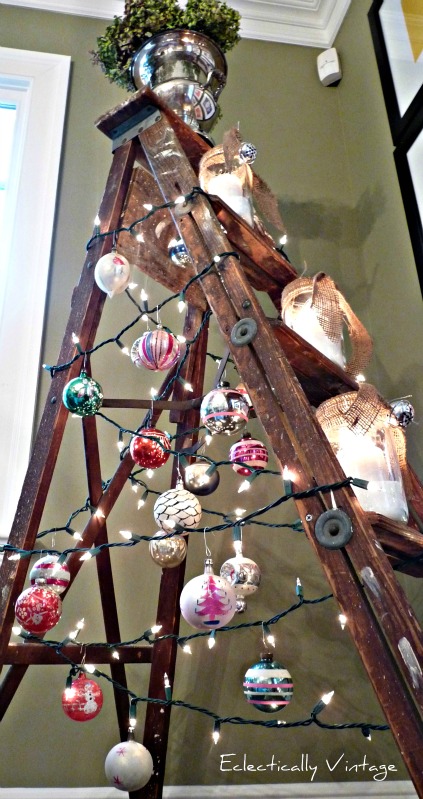 Four Christmases ago, I blinged this ladder out and waited for Santa's belly to jiggle like jelly as he shouted HO HO HO at the top of his lungs then left extra gifts under my ladder because he thought I was the most creative gal this side of the North Pole.
Since then, I've hopped on the creative Christmas trees band-sleigh (remember when I shared my favorite dozen unique "trees").
Let's take a stroll down my path of unique Christmas trees past …
Trees have trunks so why not have a trunk tree?
When one hoards vintage green glass, this happens.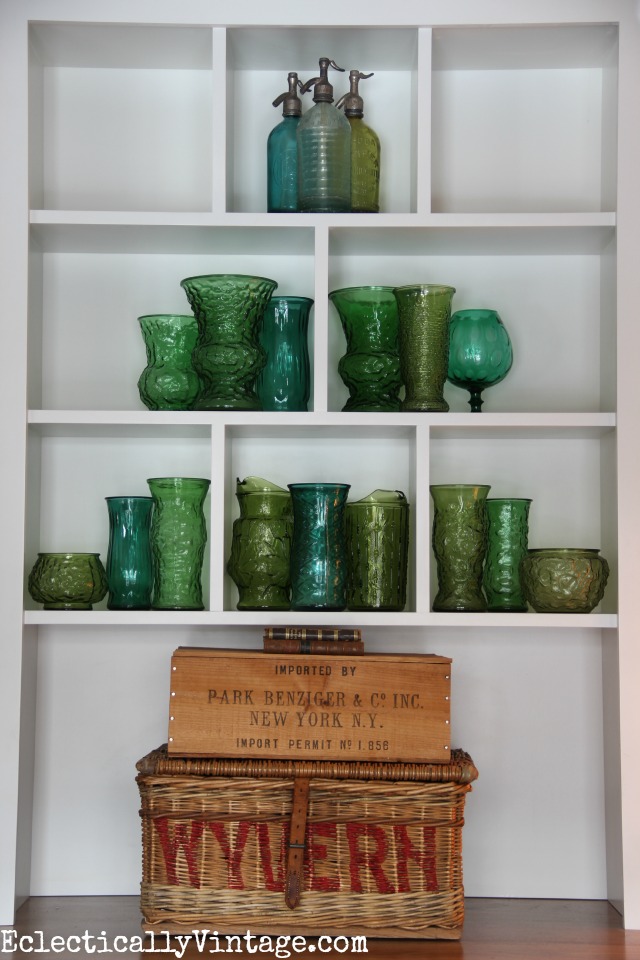 While not in use as a tree, these mason jars are perfect for peppermint martinis.
No room for a tree?  Stick one on the wall and call it a day.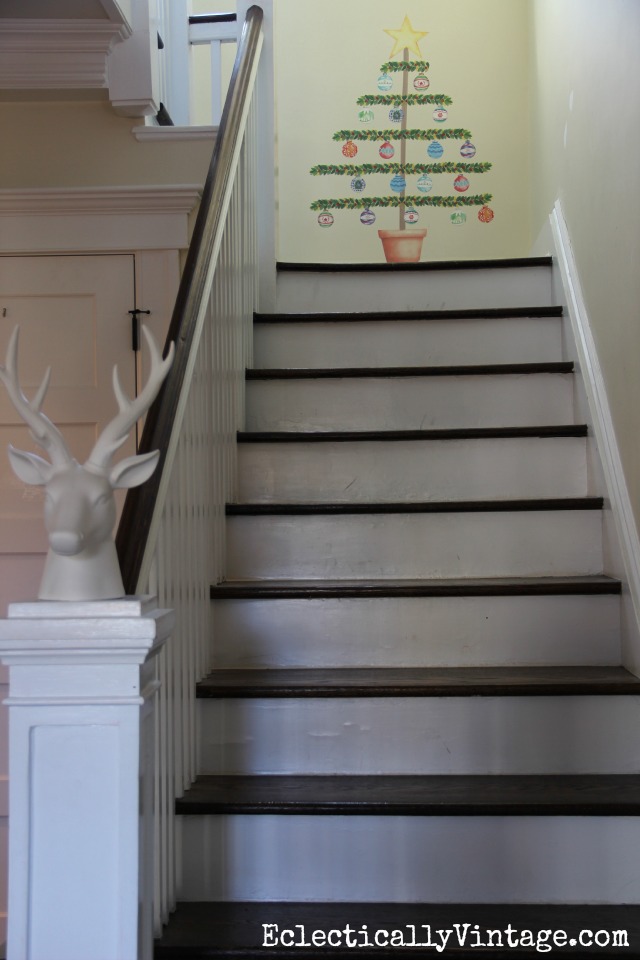 Squint your eyes and step back …
a little more …
one more step.
There you go – now can you see the bottle holder mug tree?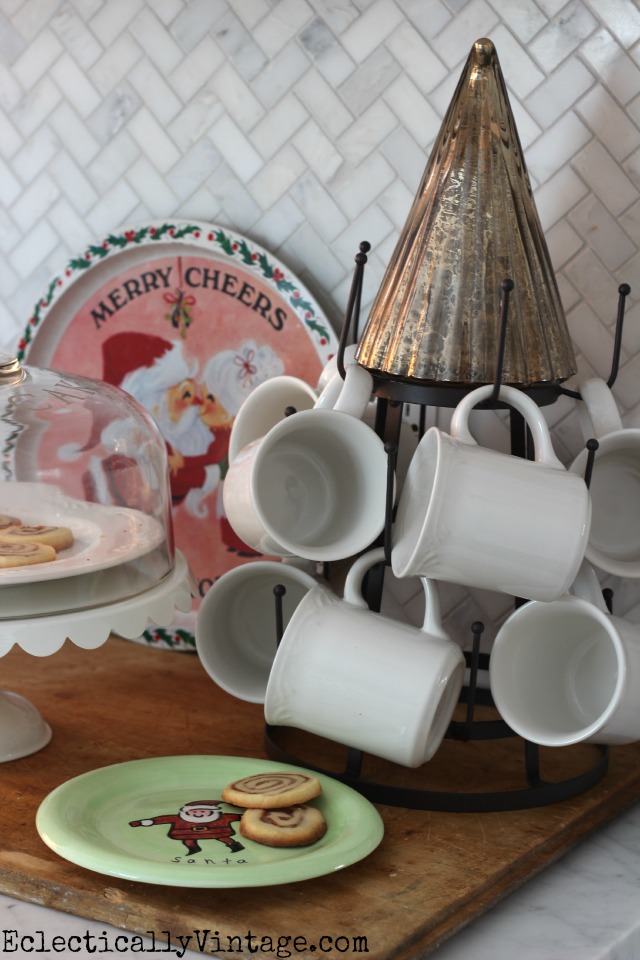 Take a walk deep in the woods (being careful not to draw too much attention to yourself or you'll wake the hibernating bears), pick up a stick, spray paint it a shiny metallic and you've got your very own Charlie Brown Christmas tree.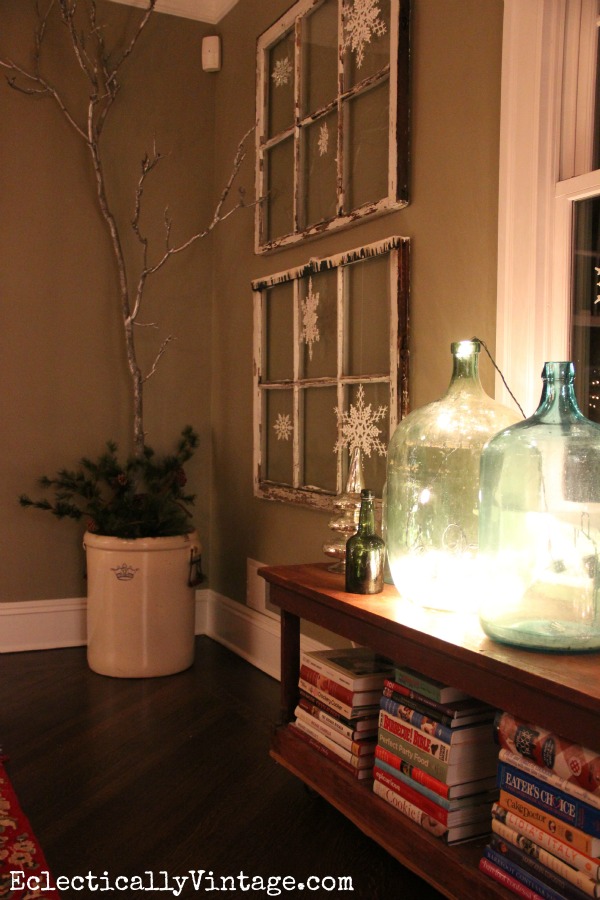 There you have it my friends.
But wait, Santa has put some other unique trees on his nice list …
For all of us who can't bear to part with real books (after all, this would not look the same with a stack of Kindles), create a book tree like this beauty from Thoughts from Alice.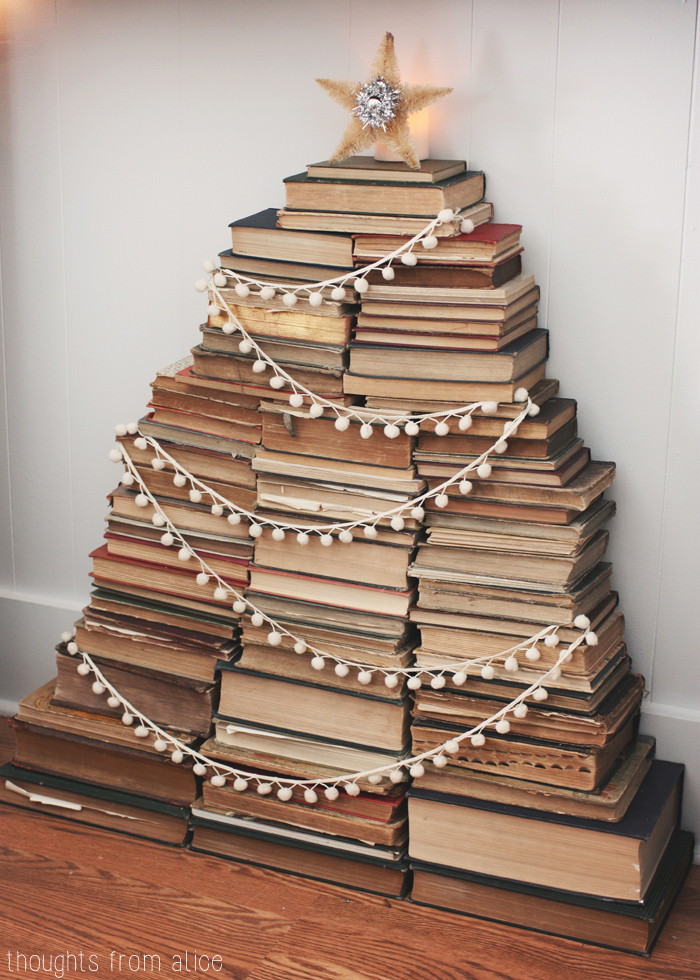 So Much Better with Age makes crocks so much better piled high into a tree – a Crock-mas tree to be exact!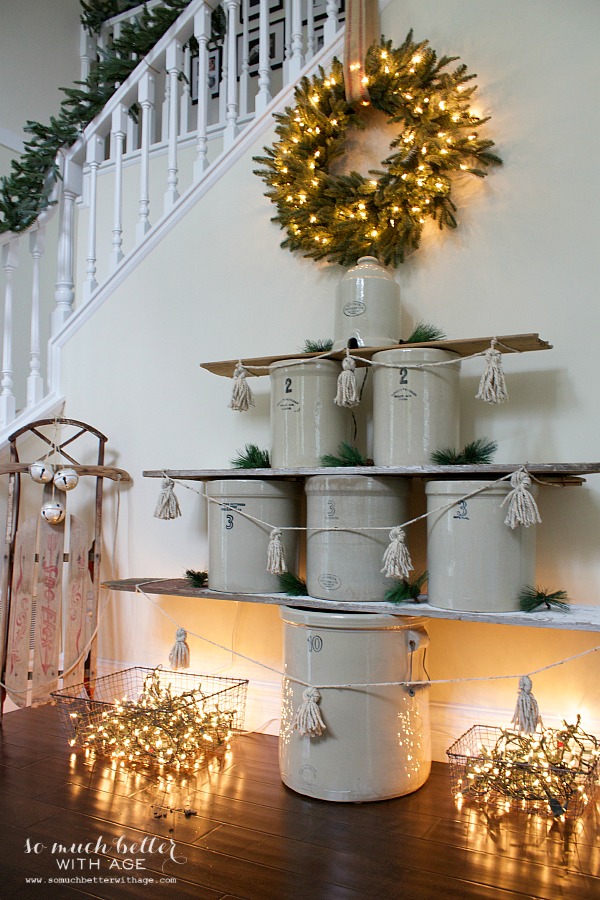 Five little step stools piled high from from Oliver and Rust.
Now, now, don't think I've forgotten my faithful friend – the traditional Christmas tree.
You can see how I decked tons of trees and more in my Christmas Home Tour.