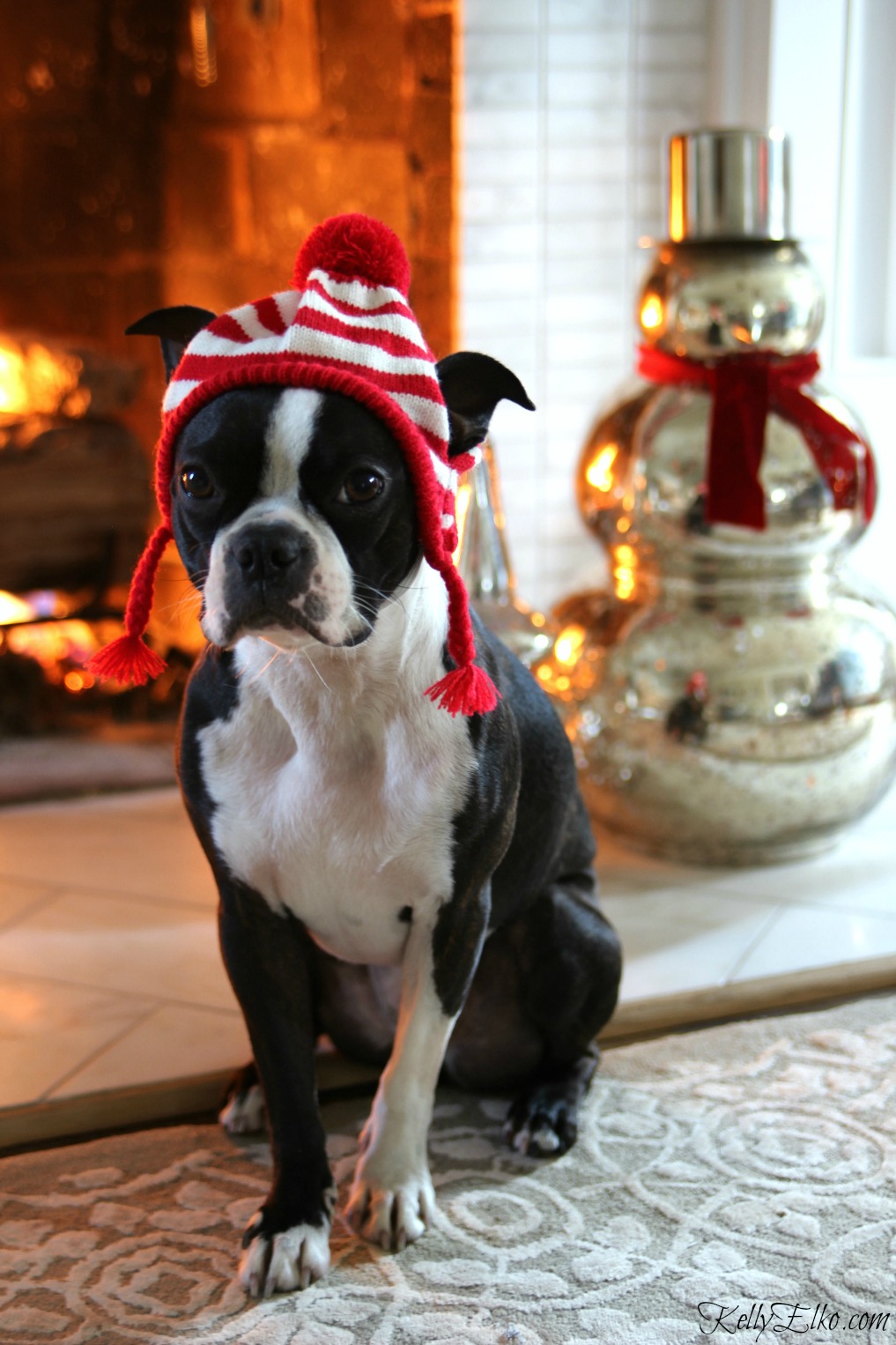 My dog Sushi texted her favorite pets and asked them to snap some festive Christmas selfies.
Bonus: these pets moms and dads have decked their halls like nobody's business so make sure to visit them for more Christmas decorating inspiration.
Mocha has been helping Loi Thai of Tone on Tone deck the halls and hang cedar garland and the results are stunning!
Tone on Tone Christmas Home Tour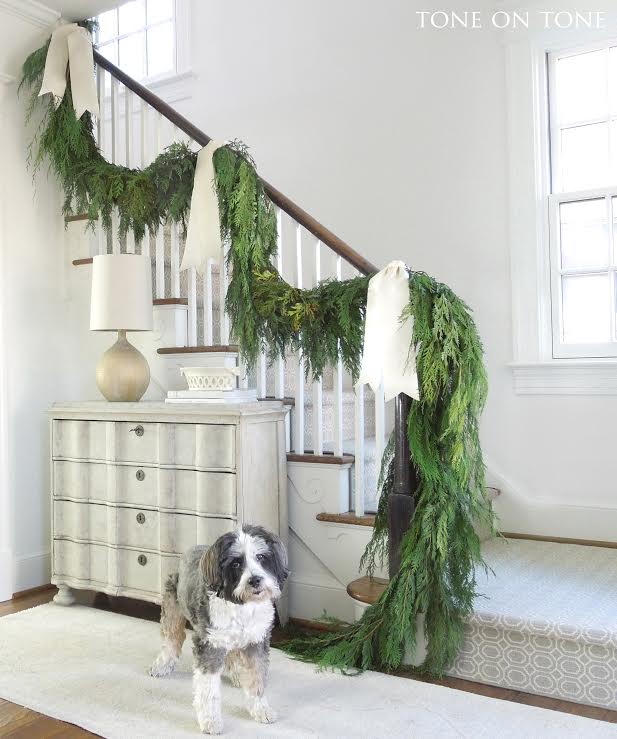 Jessica of Four Generations One Roof's dog Garth waits patiently for Santa to bring him a king size treat – or else!
Four Generations One Roof Christmas Home Tour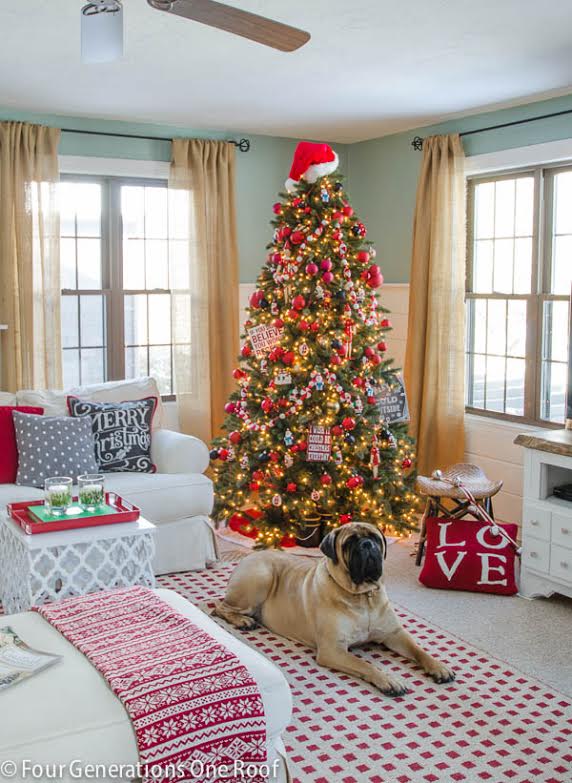 Meet Kelly who belongs to Ann of On Sutton Place. I guess if I'm going to share my name with a dog, it helps if she's as adorable as Kelly.
On Sutton Place Christmas Home Tour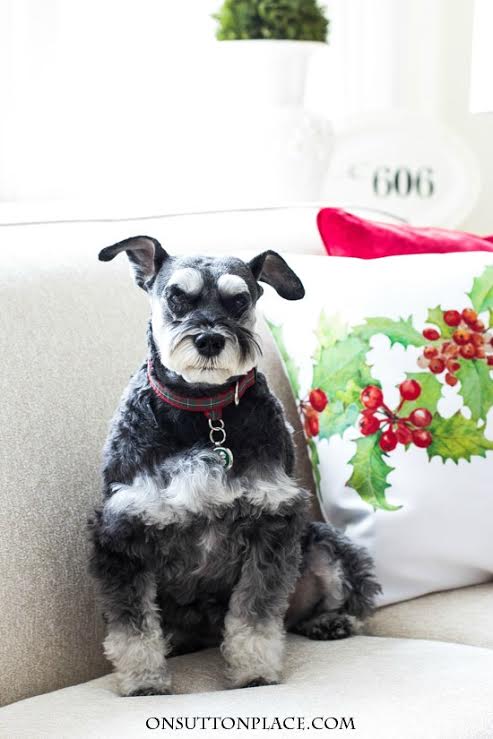 Hope belongs to Kris of Driven by Decor and seems to enjoy a cozy pom pom throw.
Driven by Decor Christmas Home Tour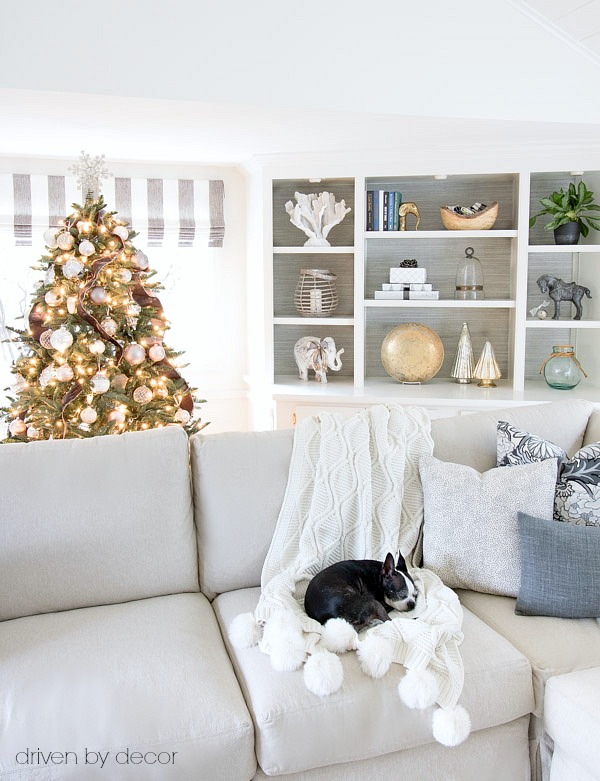 I had the pleasure of meeting Jake when I visited my friend Cassie Bustamante.  Since then, she's added two more rescue dogs to her family.
Cassie Bustamante Christmas Home Tour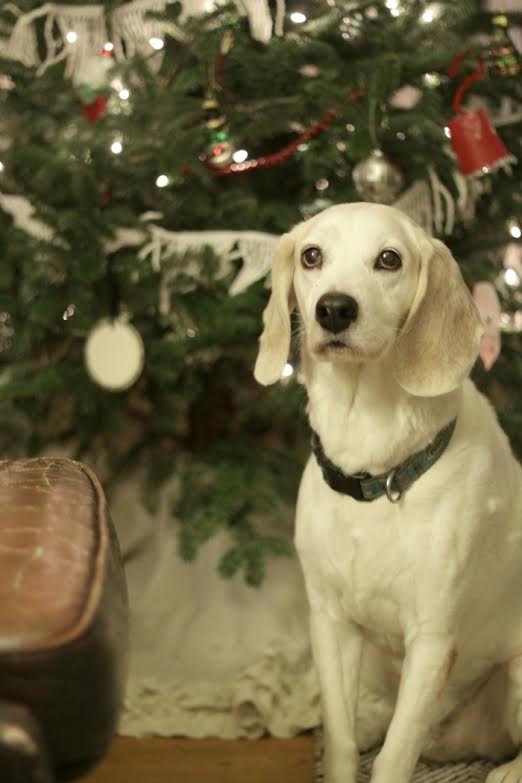 I think Julia of Cuckoo 4 Design's 18 year old kitty gives Grumpy Cat a run for his money! Her name is Lilly and she is polydactyl like Hemingway's cats which means she has lots of extra toes.
Cuckoo 4 Design Christmas Home Tour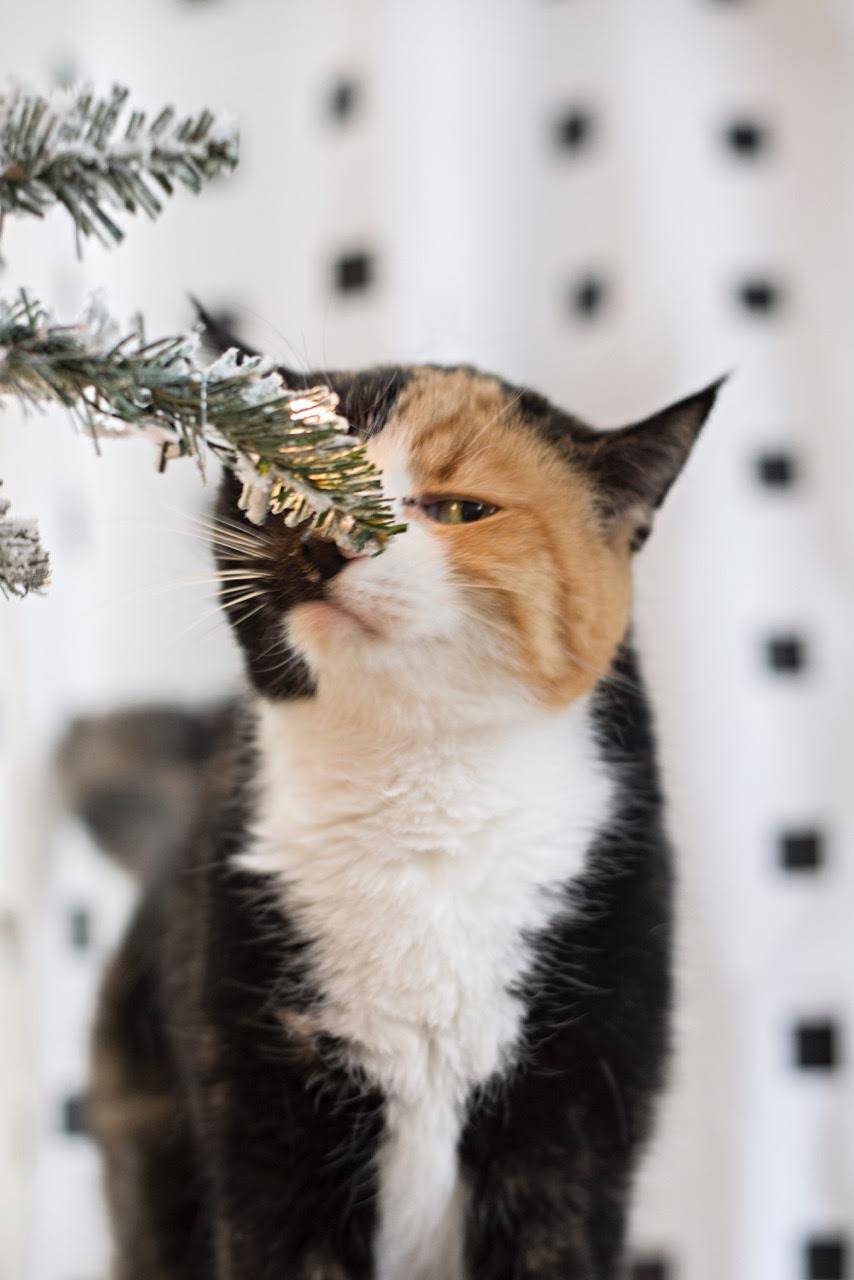 Oreo the donkey is hoping Santa will let him lead his sleigh but Laura of Duke Manor Farm is having none of that.
Duke Manor Farm Christmas Home Tour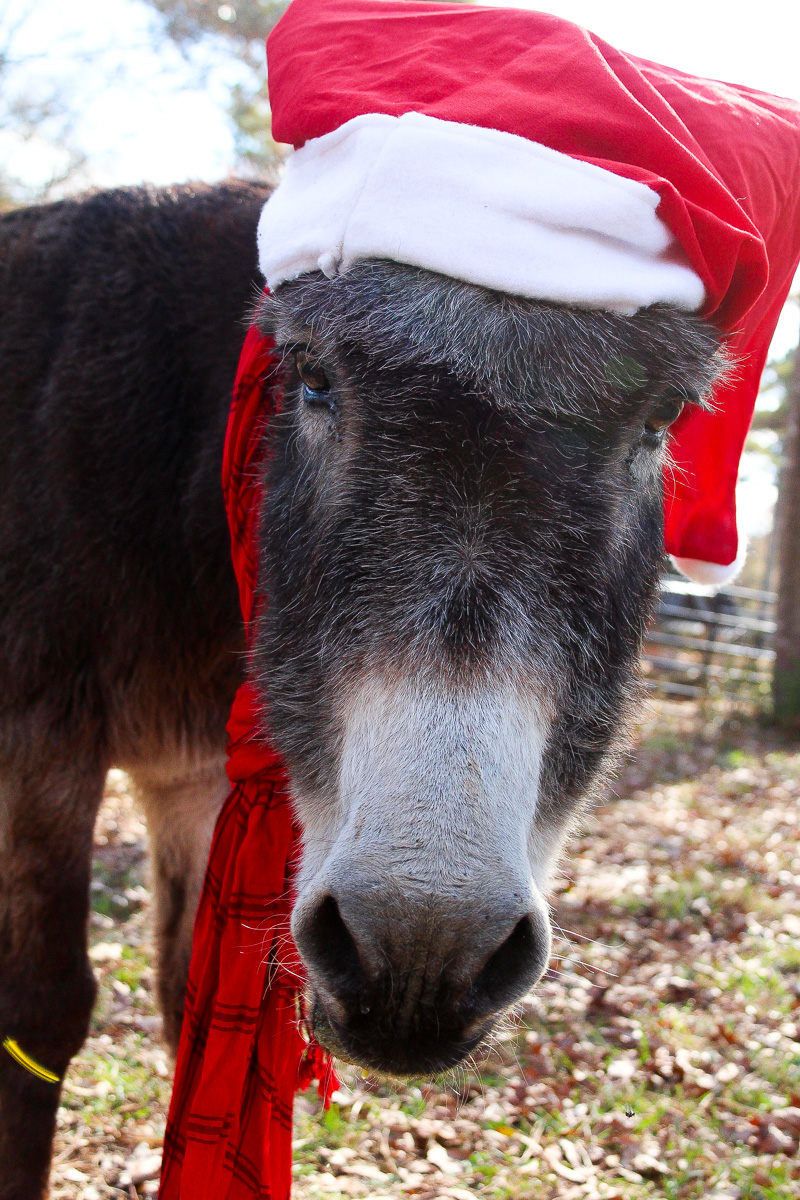 Sushi and I wish you the merriest of Christmases!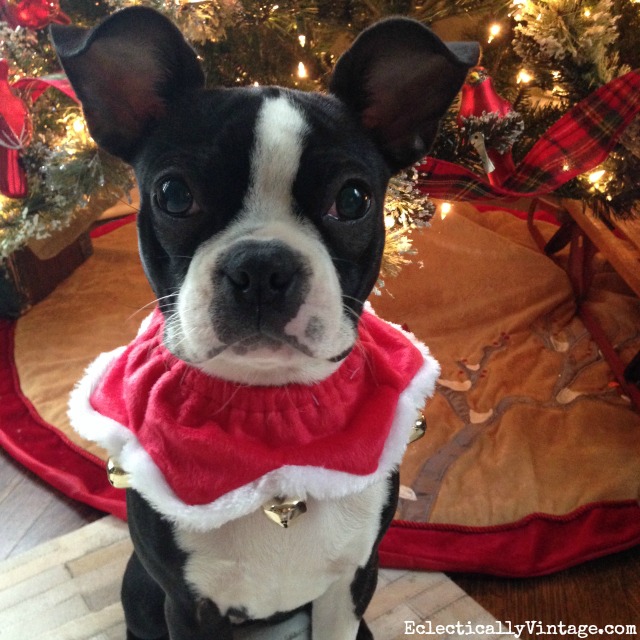 Come back tomorrow for my Christmas at Night Home Tour.