I'm going bold! I have plans to transform the look of my house with paint and I'm sharing my favorite blue house exteriors in my neighborhood for inspiration.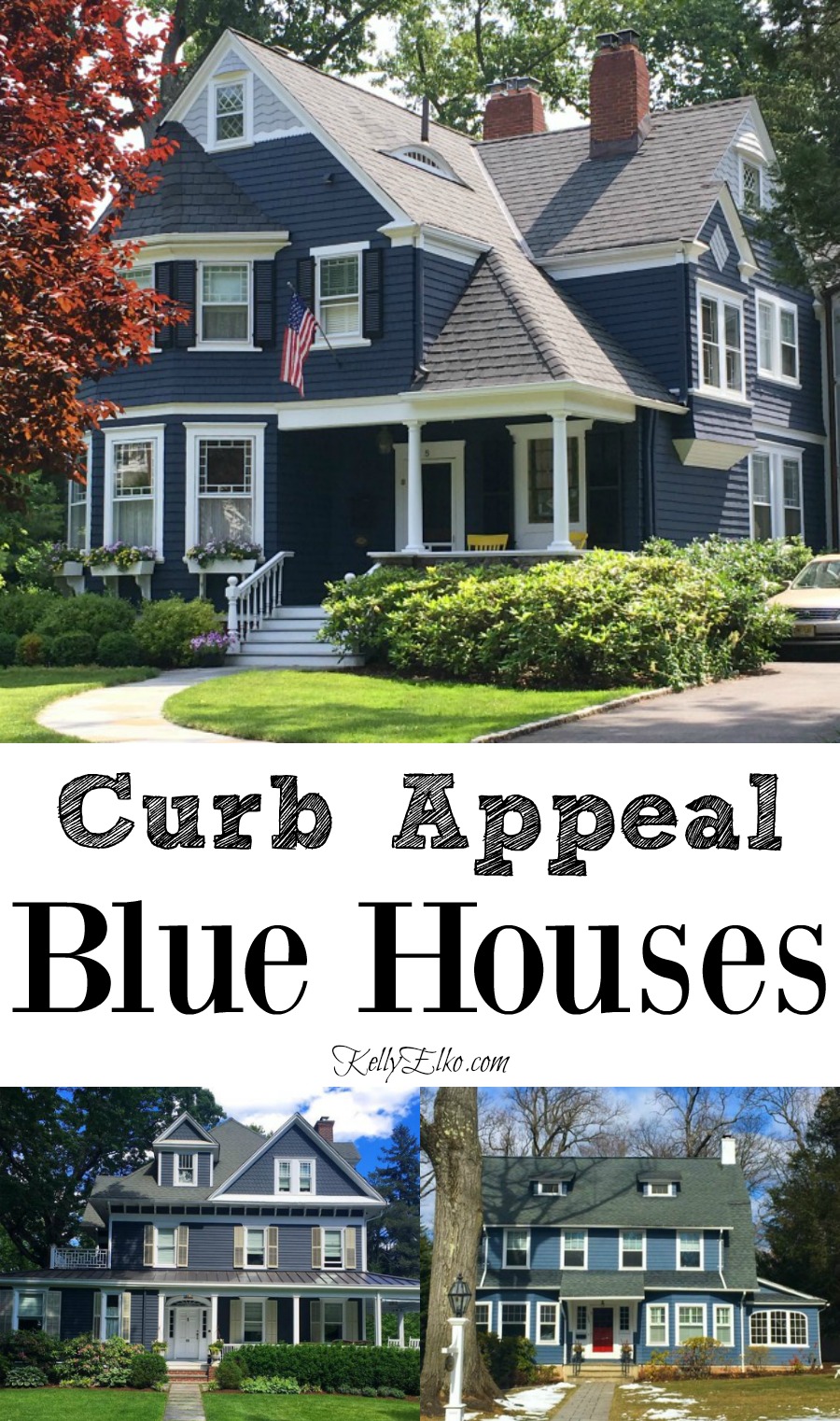 I'm feeling blue – all the blue houses!
After nine years, I've decided to totally transform the look of my house with a paint makeover. It's going to go from drab sage green to a bold and beautiful (not the soap opera) deep navy blue that will really pop!
CURRENT HOUSE COLOR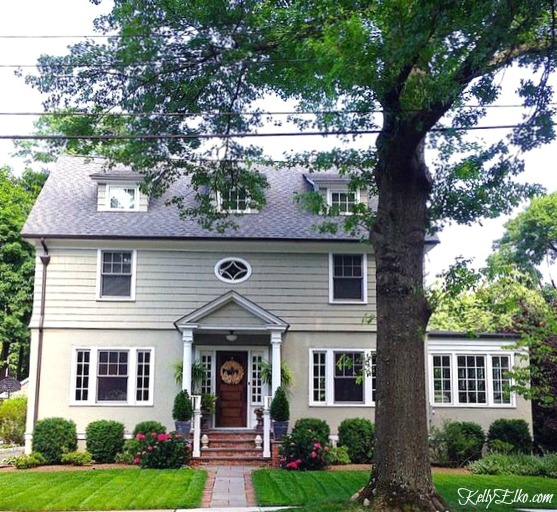 Not bad but the green gets lost among all the greenery and I'm looking for a major wow factor.
So I walked around my neighborhood and chose some of my favorites …
I LOVE THIS HOUSE! The color, all the white trim, the window details, the porch and even the American flag.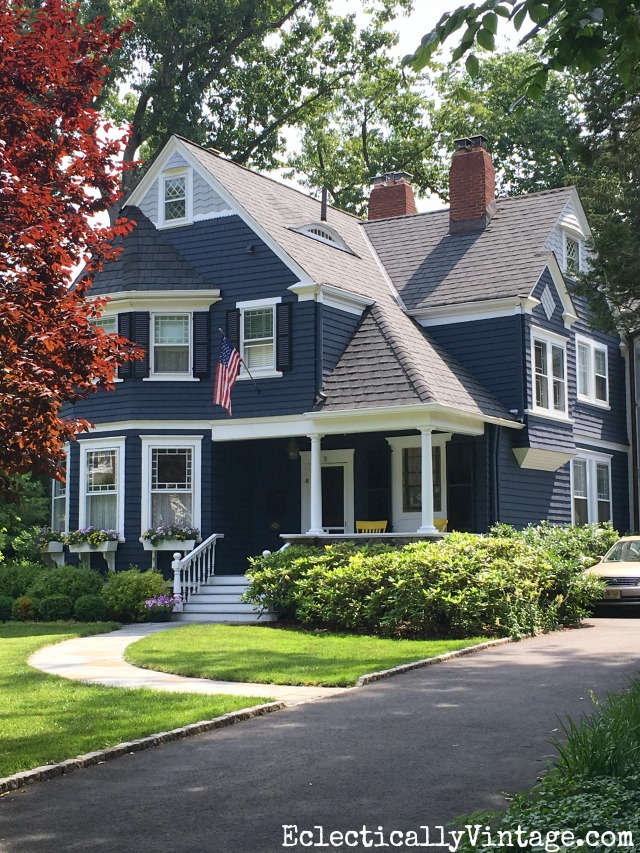 I love the deep blue of this stunner and the fish scale shingles at the top of the house combined with the metal porch roof.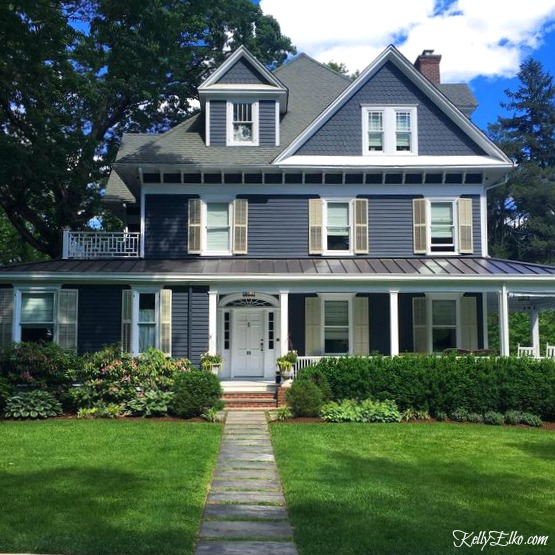 This blue is a little lighter than what I'm envisioning but I do love it – especially when paired with that amazing stone foundation.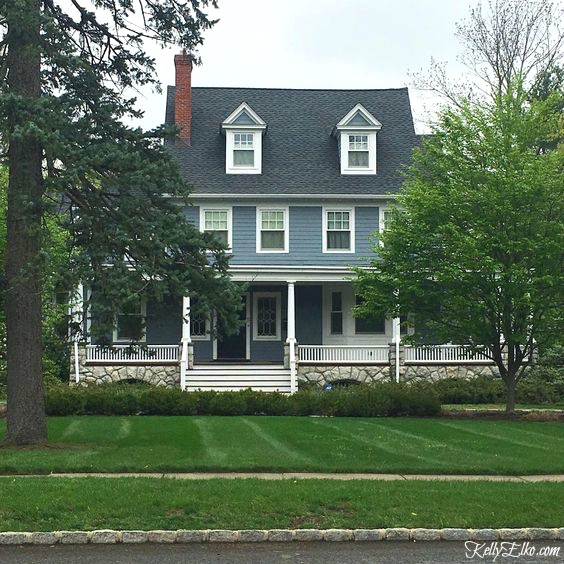 I can't decide if this house is blue or gray but it's beautiful in either case.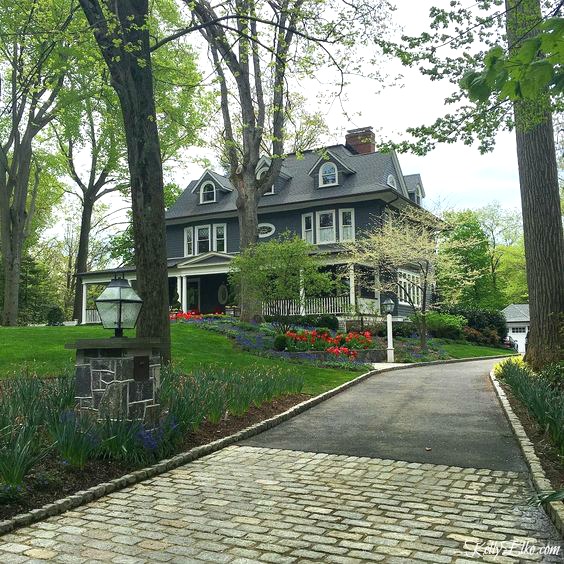 You can't go wrong with a bold red front door and this house really stands out on a street filled with beige.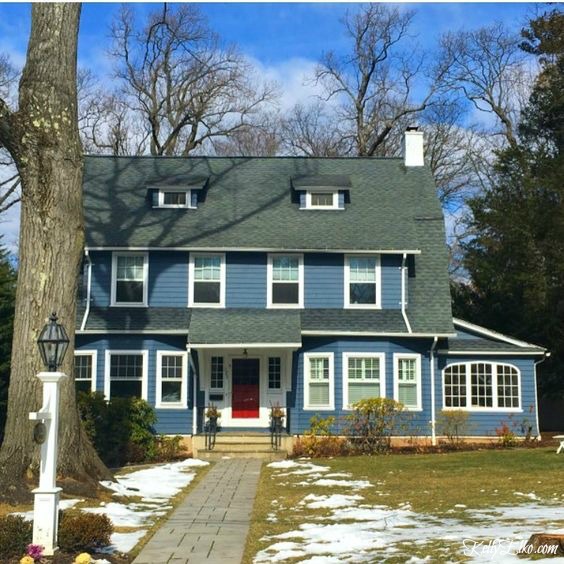 My house is half shingle and half stucco so I like to see how the blue paint looks on stucco (which tends to look darker than shingles).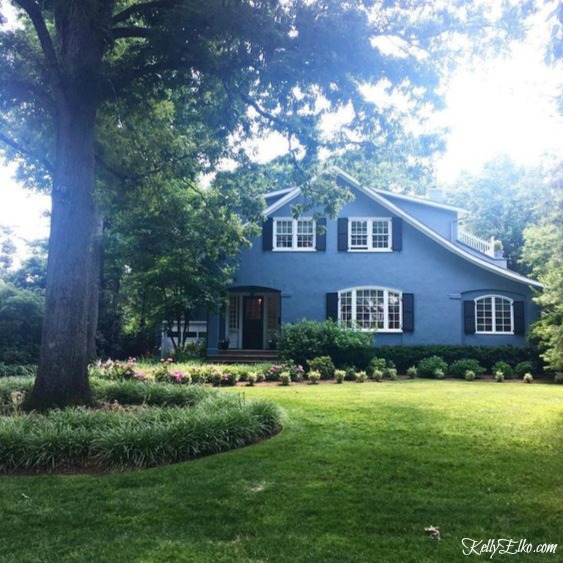 How amazing is this old Victorian! It's lighter than I plan on painting but it's too stunning not to share.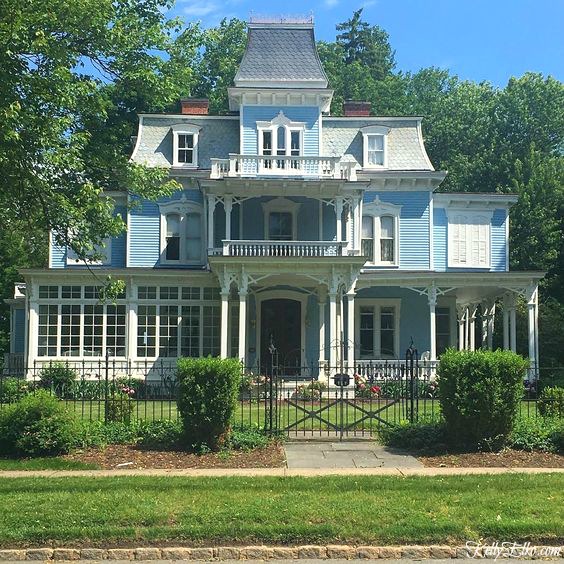 Do you have a favorite?
Painting should be starting soon and I can't wait to share my "new" blue house.