It's a Cinch – A Wise Old Bookish Owl
There's nothing like the joy of reading a great book.
Except maybe making something fabulous from a not so great book.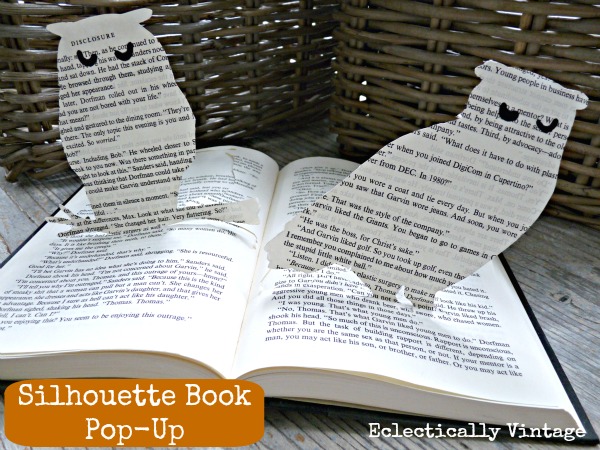 I love all things Halloween – have you seen my Halloween house tour?
I mean, whoooo wouldn't love this?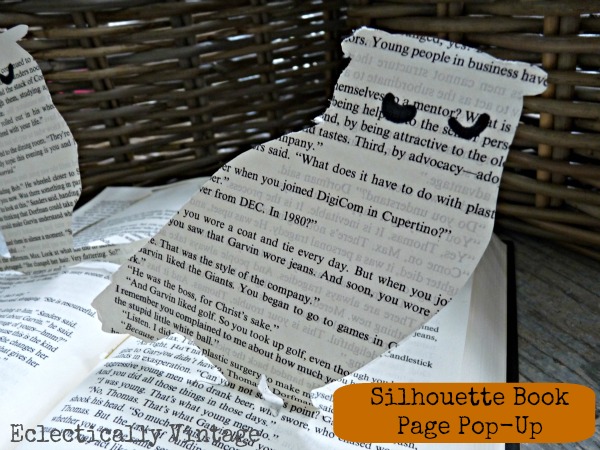 How To:
* Trace owl silhouette onto a book page (pack of owls from the dollar store – or print your own pattern)
* Draw eyes with black marker
* Cut out the owl (I used a tiny cuticle scissor) – do not cut along the bottom of the feet
* Bend owl up – secure with a piece of tape to make it stand upright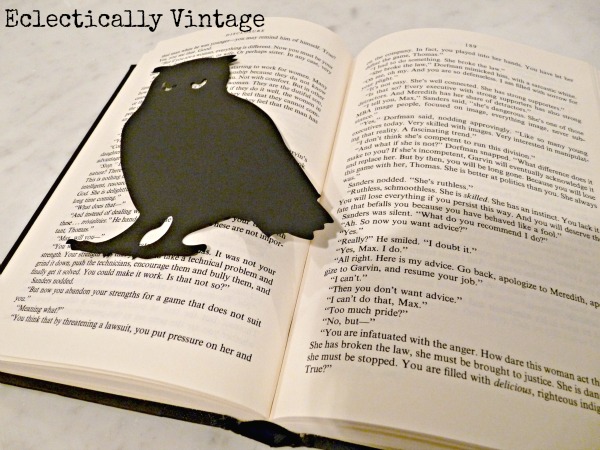 Owl bet you never did an easier craft!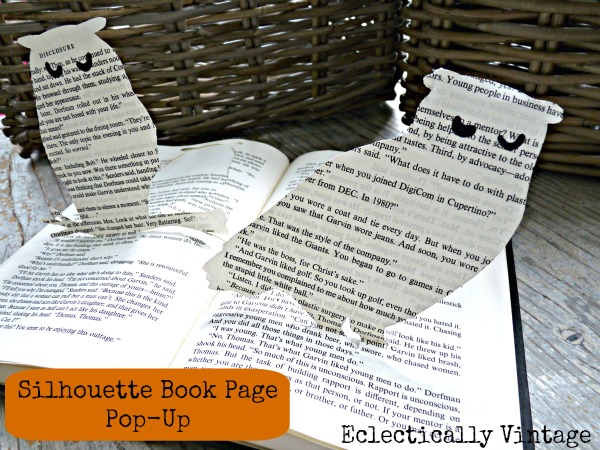 Here are even more wise ideas from my partners in crime.
Owl certainly be doing some of these amazing projects myself!
Aren't they a hoot!
I'm gearing up for Halloween, with lots more to come, starting with my Mummy Votives.