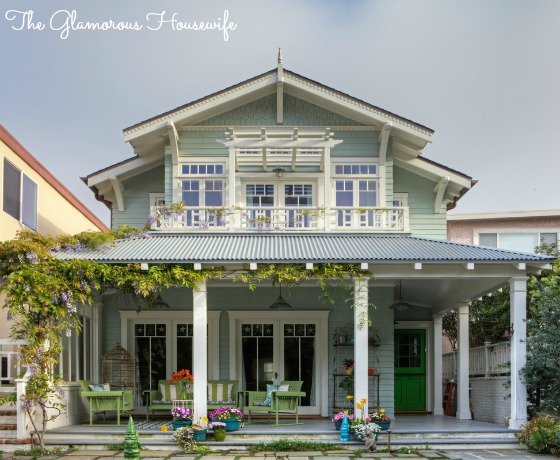 That porch, that green dutch door, that climbing wisteria vine, that porch glider scream California cottage style.
The perfect house … fit for The Glamorous Housewife – Bethany and her family – who live in sunny California.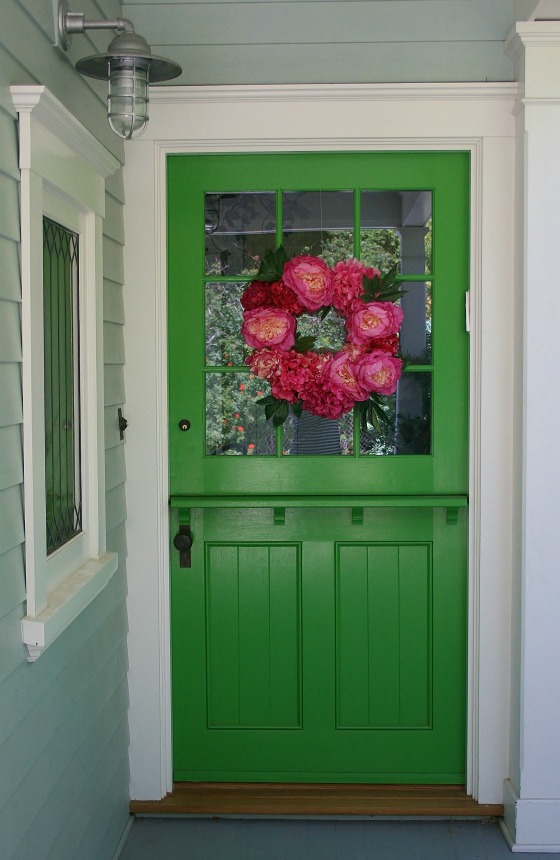 At first glance, the peony wreath on the emerald green dutch door says this is no ordinary house.
In fact, this house has been featured in Country Living magazine.
It's fun to see how the magazine styled the house completely differently than the everyday look.
Here's Bethany's incredible kitchen …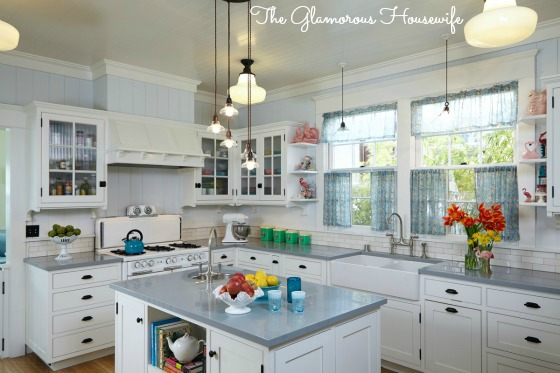 and breakfast nook …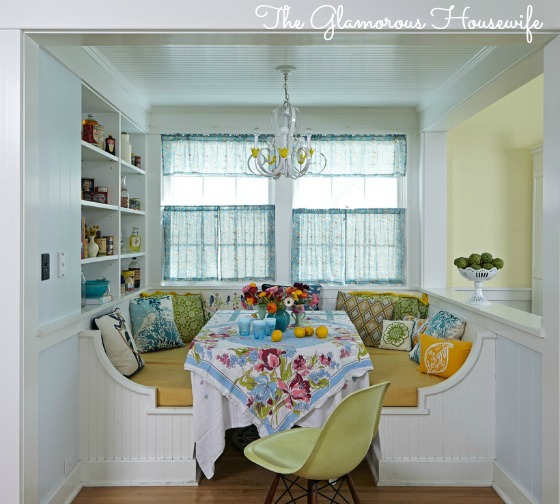 Here's Country Living's version.

Here's Bethany's dining room with the Daydream Cloud and Sparrow wallpaper that I covet perched on her ceiling.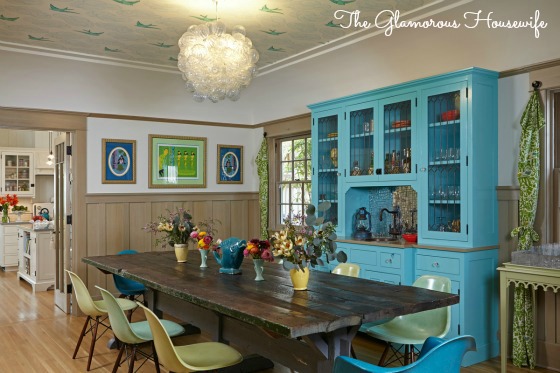 Here's the subtle changes that Country Living made.
More statement wallpaper in the bedroom.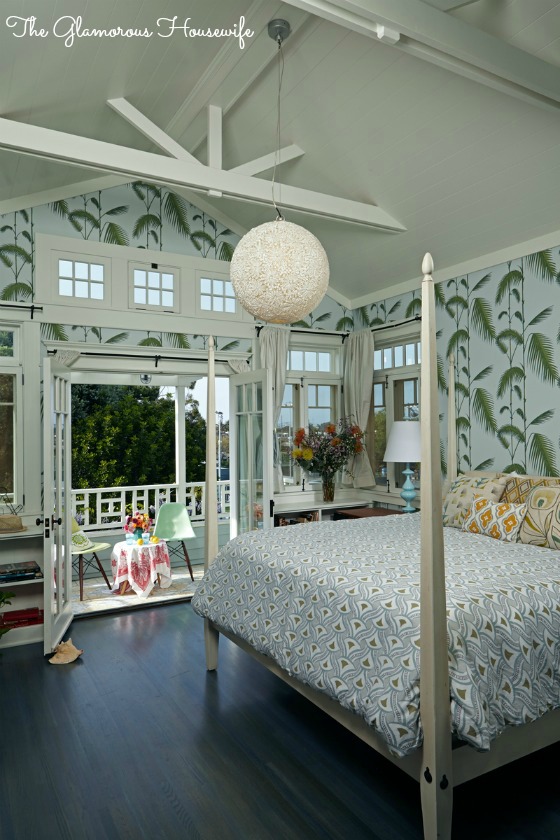 That pierced tin light fixture makes me happy.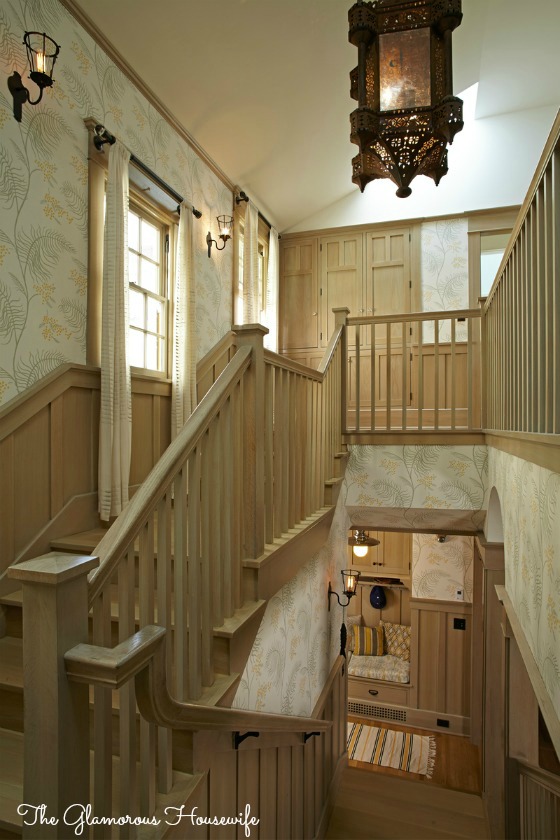 And what's not to love about a girly pink bathroom with a ghost chair.
Or a kids bathroom in blue and green.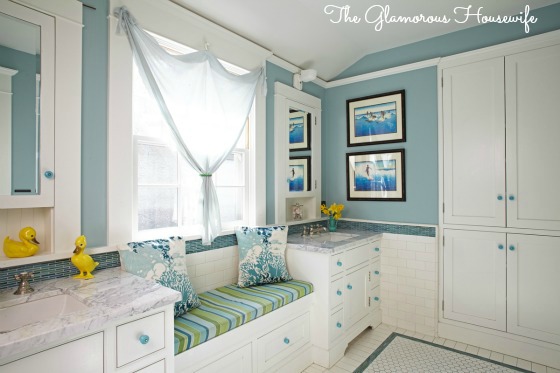 This pretty much sums up the amazing blend of beachy cool California style that screams glamorous.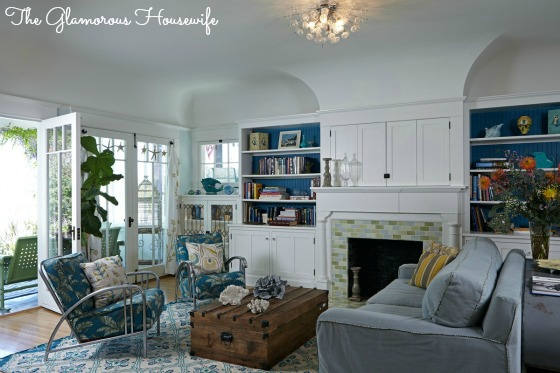 Nighty night California – hope to see you again soon.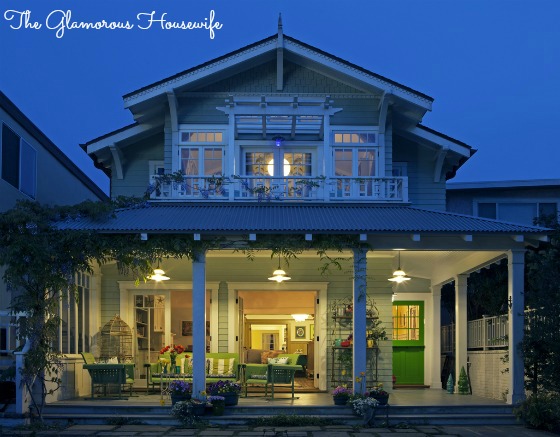 Pop over to
The Glamorous Housewife
to see how she made a decision to go from frumpy to glamorous and follow along as she shares her adventures.
Love this house?