Have you ever followed someone online and thought she or he was the nicest, most genuine person in the world only to find out when you met her in person they were they complete opposite? With eight years of blogging under my belt, I can tell you that I have come across more than my share of people who are not how they seem online. Some are downright mean girls (I should write a tell all)! Today, I want to share with you a truly genuine person who has taken a creative leap with her new business venture.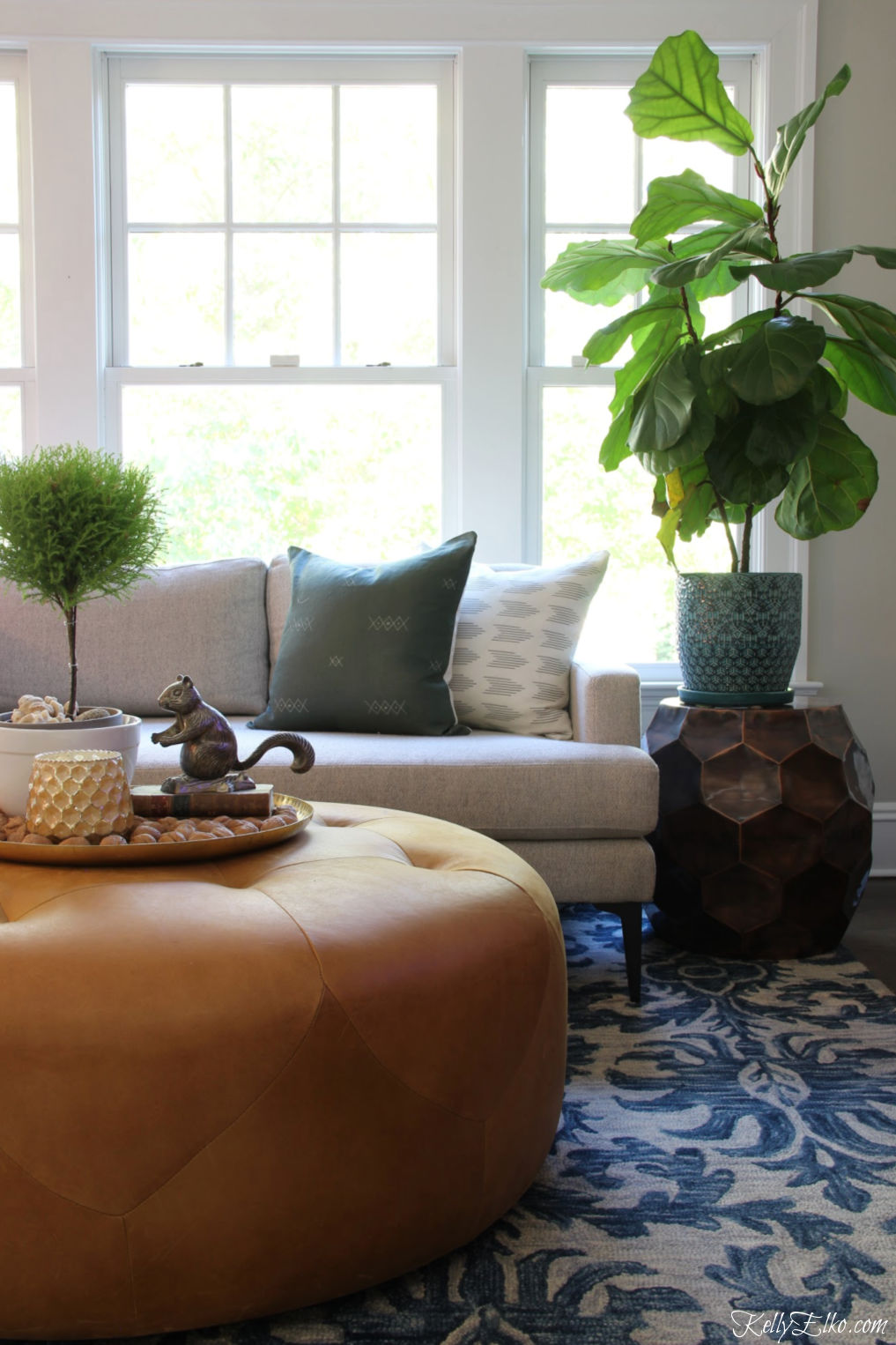 Jen and I both started our blogs eight years ago and we have had the opportunity to meet and get to know each other at lots of events over the years (she lives on Long Island, NY and I live in NJ). I met up with her again last month at the Better Homes and Gardens StyleMaker event and while we were waiting for the evening reception to begin, we chatted over cocktails and a shared pizza at the hotel bar. Her father recently passed away (I can relate) and it fueled her desire to get back in touch with her creative roots. So City Farmhouse and Co. was born.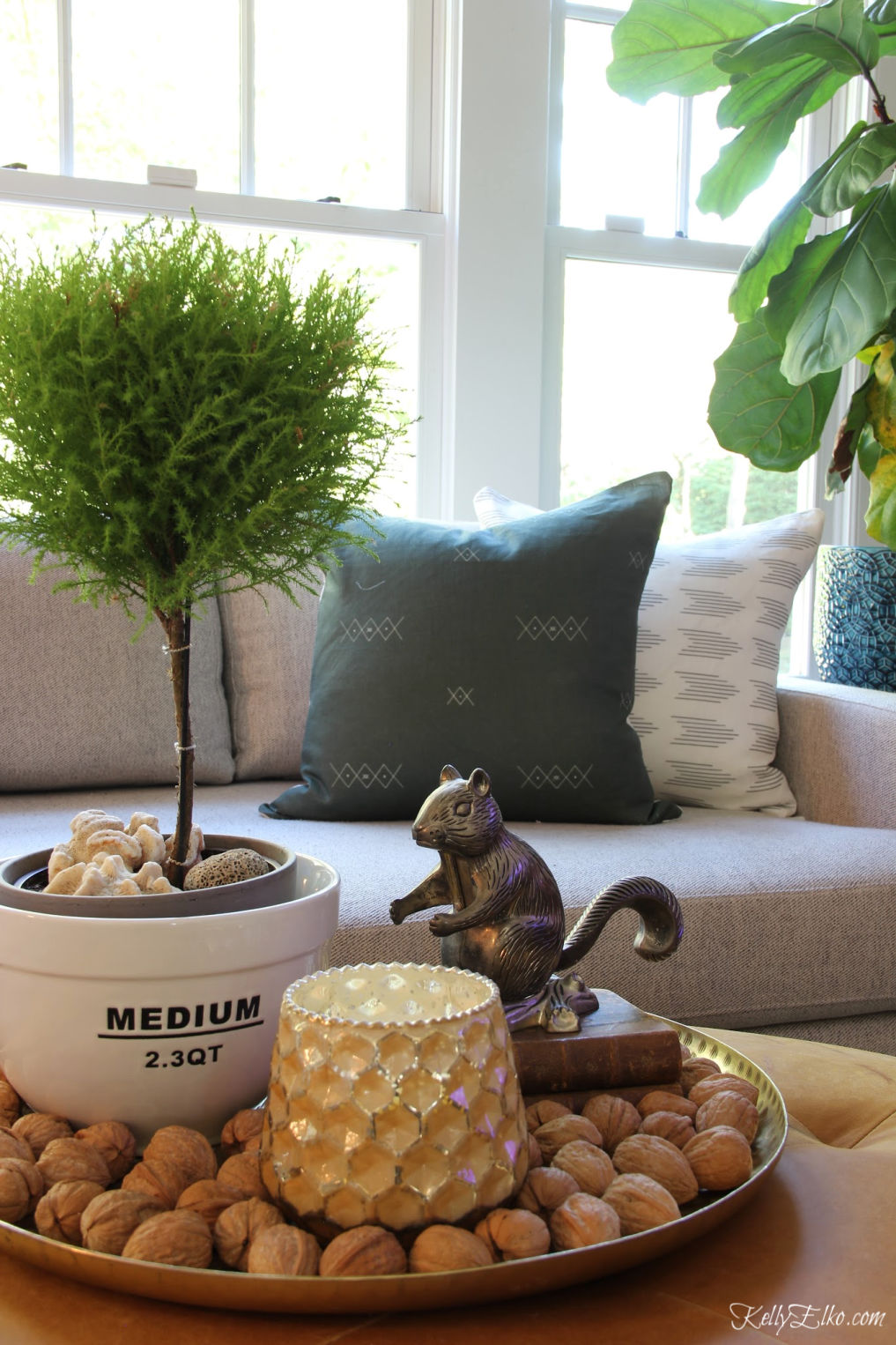 I have a thing for pillows and I love that these are 100% linen and are eco sourced and printed. No water waste or pollution was created in printing and each design has been hand-drawn by Jen. Plus 5% of sales goes to Girls, Inc.
There are tons of beautiful colors and patterns and I chose the Finley Night and Hopkins Grass 20″ pillows. I love the deep moss green color for fall!
Tip: use a slightly larger pillow insert to make your pillows look fuller and more high end. I used these 22″ down and feather pillow inserts (affiliate link).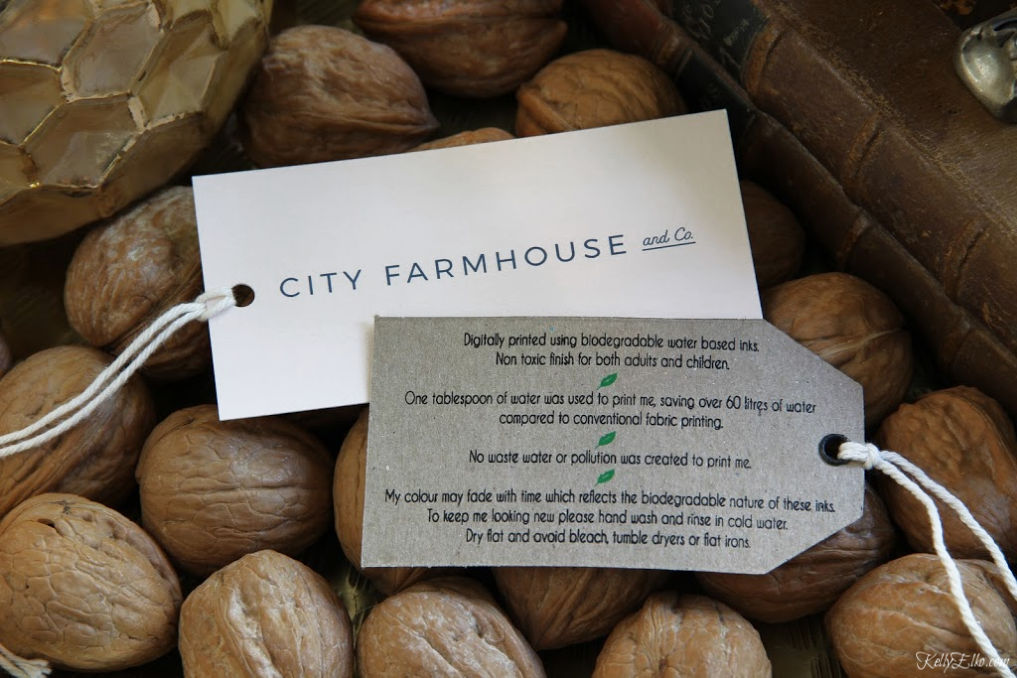 I love the way Jen mixed pattern and color on her bed but let's be honest, her dog is the best accessory!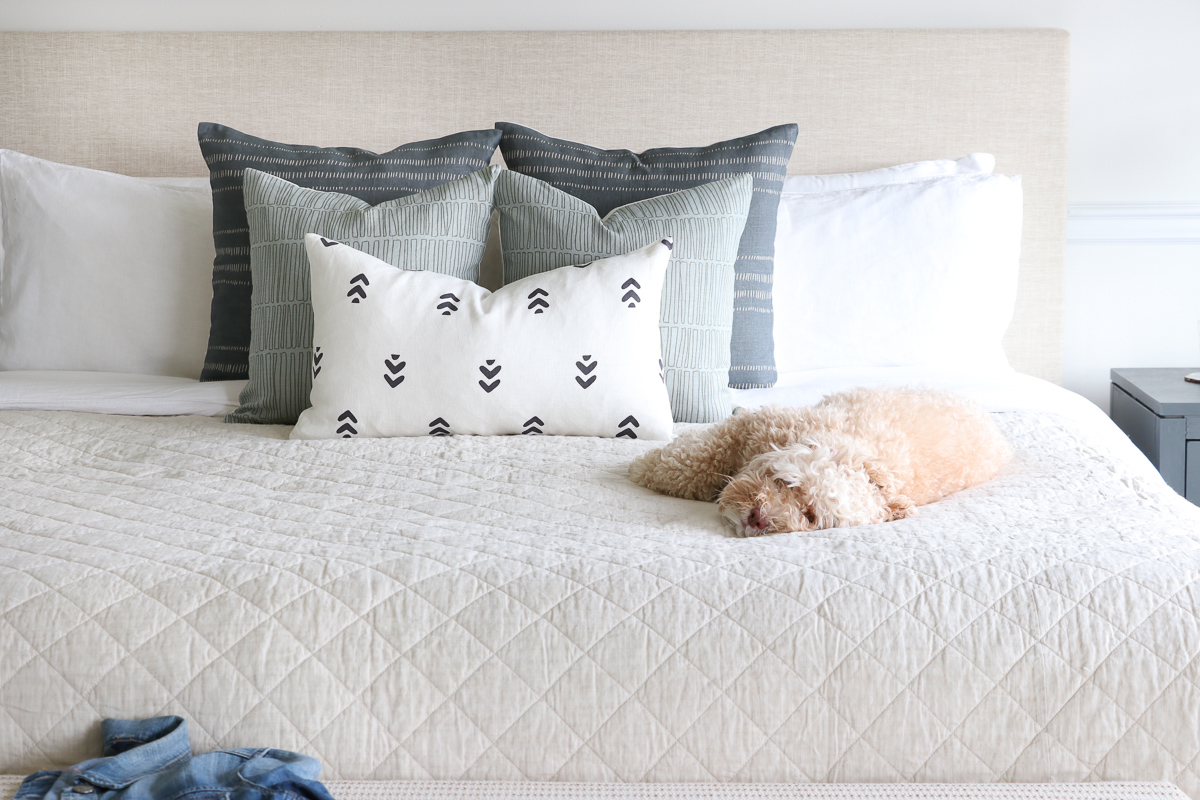 If you've ever wanted to take your own creative leap of faith, I love Jen's encouraging words, "I want people to be inspired by the fact that if I can do something like this, then so can you."
Here's to supporting genuine people in their creative endeavors.
Stop by City Farmhouse & Co. to see the entire collection.
Follow City Farmhouse & Co. on Instagram.