I vividly remember my confirmation in 6th grade.
Wearing my navy blue and white polka dot dress, I marched into the confessional to reveal all my deep, dark secrets.
Two minutes later, I emerged!
Hey, at 12, a girl doesn't have that much to confess!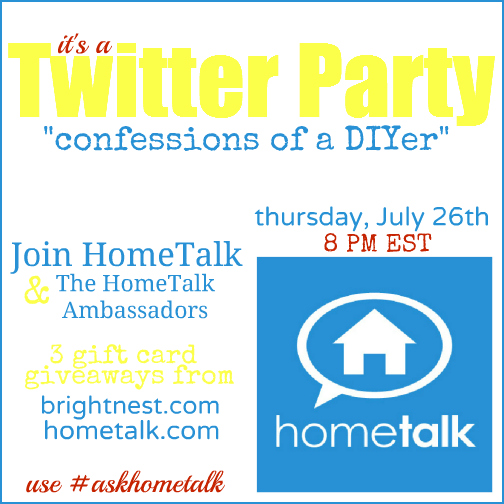 But boy do I have some things to confess now!
So join me (and Hometalk, At the Picket Fence, Southern Hospitality,
Funky Junk Interiors, Thistlewood Farm and The Space Between)
tonight (Thursday, July 26) at 8pm EST for
Confessions of a DIYer Twitter Party
Follow @Hometalk
Use hashtag #askhometalk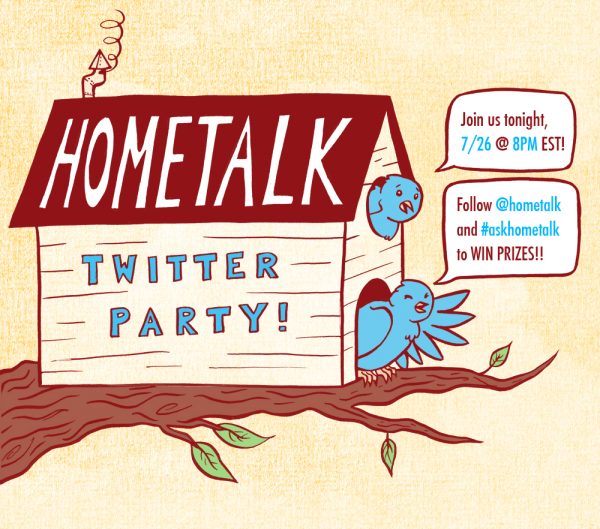 Not on twitter?
It's simple to begin tweeting (and once you do, you'll never go back)!
Read the simple directions on How to Join a Twitter Party from the fabulous gals At the Picket Fence.
And if that's not enough, there are some cool apps in Twitter called Tweet Deck & Tweet Chat that make it simple to follow friends and chats.
Donna at Funky Junk Interiors explains it better than I ever could HERE.
So wear your best party dress and your cutest wedges and I'll see you tonight where we'll share some juicy confessions!
Follow me on Twitter HERE as Kelly is Eclectic.