Remember my Brimfield Adventure?
Well, I spotted these beauties there.
Vintage railroad steps …
to help the well heeled traveler step onto and off of the train …
probably while carrying a small dog and a hat box.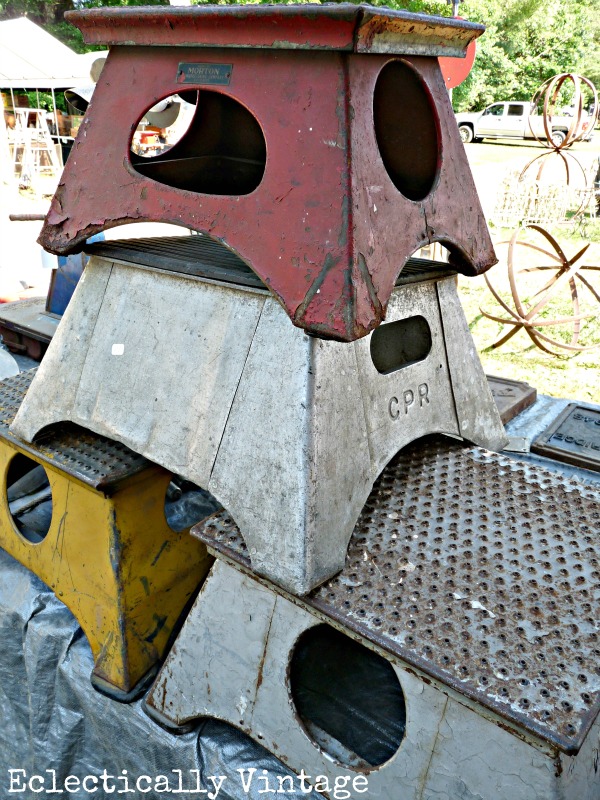 Don't you just love it when you spot something fabulous …
and overpriced …
then realize that you already have one of your very own!
Found this beauty at an estate sale for $15!
Guess wheat they're selling for on Ebay?
Between $250 – $550!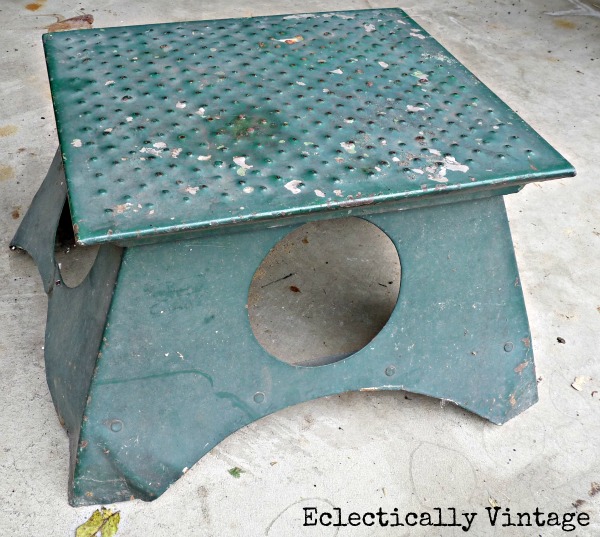 Now mine isn't all fancy with the name of the railroad embossed on it or a cute little brass sign.
So should I do what the great railroad barons would do?
Make a smart business decision and turn a quick profit.
Or do what a hoarder, I mean vintage loving gal, would do?
Keep it and laugh uproariously when I realize what other people are willing to pay for it!
Check out more of my Fab Friday Finds!
 Sharing Here:
Junkin Joe at The Cottage Market, Southern Hospitality
Mod Vintage Life, Savvy Southern Style, Common Ground
My Uncommon Slice of Suburbia