Operation Craft Room Fabulous Furniture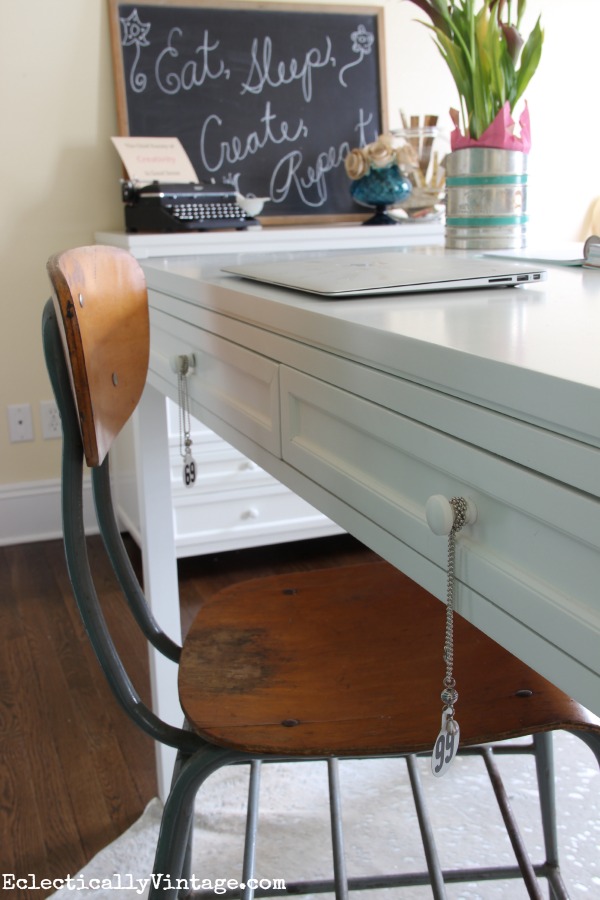 Because I'm happy
Clap along if you feel like a room without a roof
Because I'm happy
Clap along if you feel like happiness is the truth …
Happy isn't quite the right word – it's more like ecstatic?
When a girl's craft room/home office/mom cave/secret escape continues to take shape, I can't help but sing.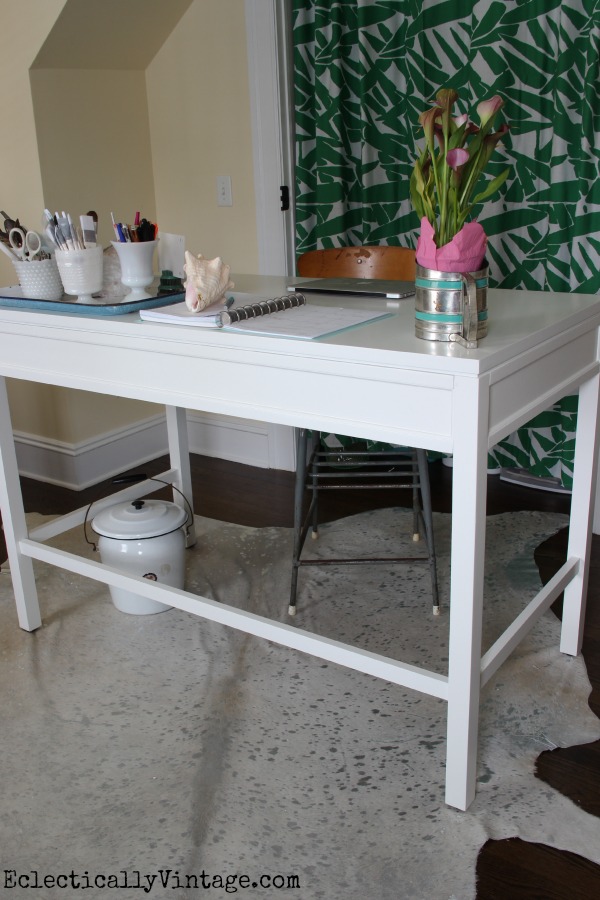 Let's take a leisurely stroll down memory lane when I started with a seldom used guest room in my attic.
1) Craft closet from the angels
2) Fabulous blinged out cowhide
3) Craft room furniture
While I loved my rustic desk, it wasn't practical.  It had grooves and ridges and I need a smooth surface for writing and creating.
So back down to the sunroom it went and in came the most fabulous furniture from the Martha Stewart Craft Furniture line at Home Decorators Collection.
I have always wanted a counter height table so I can sit or stand and this huge craft table fits the bill (and it comes in table height too and four colors).
Best part – my girls can stand or pull up a couple of stools on the other side of the table and join me in a crafting extravagenza.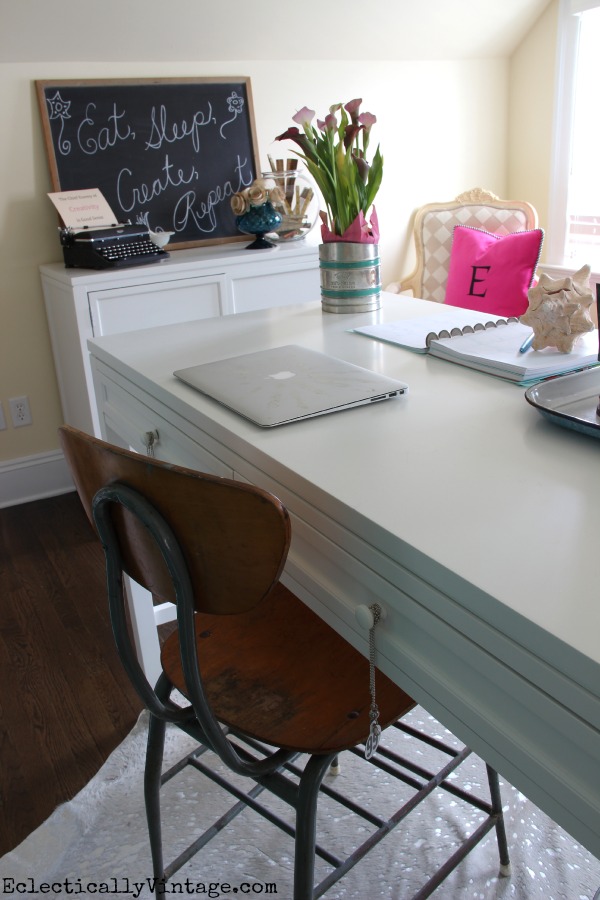 It has two deep drawers for all of my tchotchkes.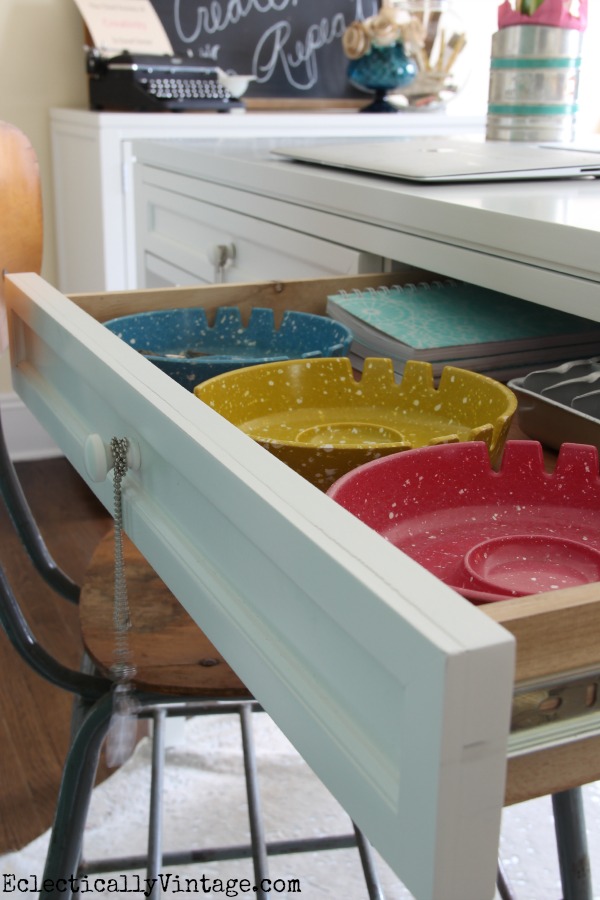 Martha's storage cabinet is huge and has slide our shelves and dividers for the big bottom drawers.  It make even take me awhile to fill it up.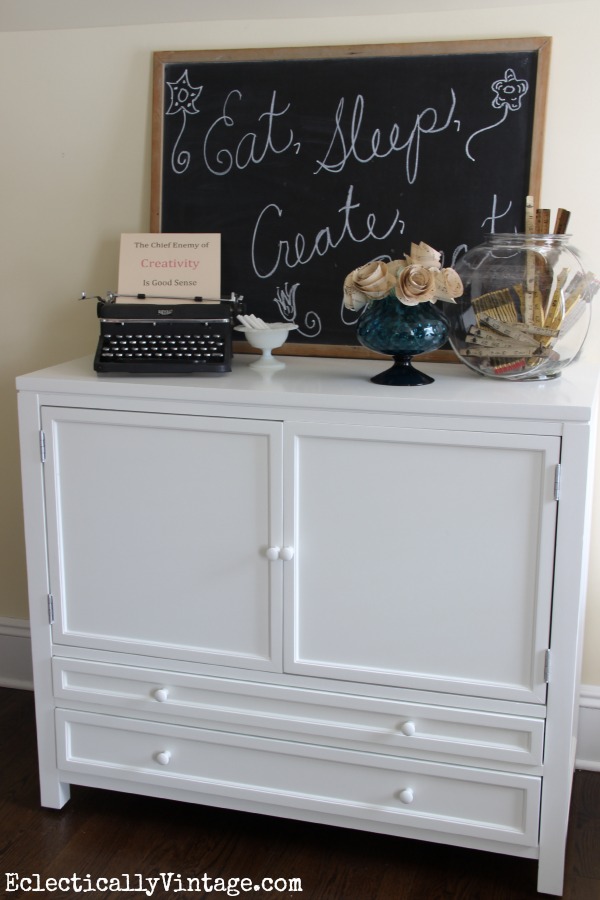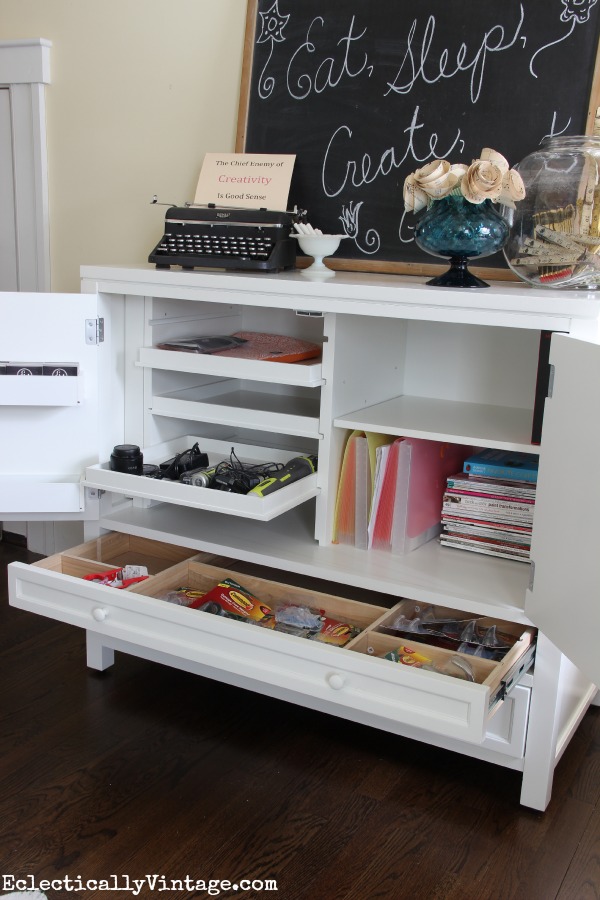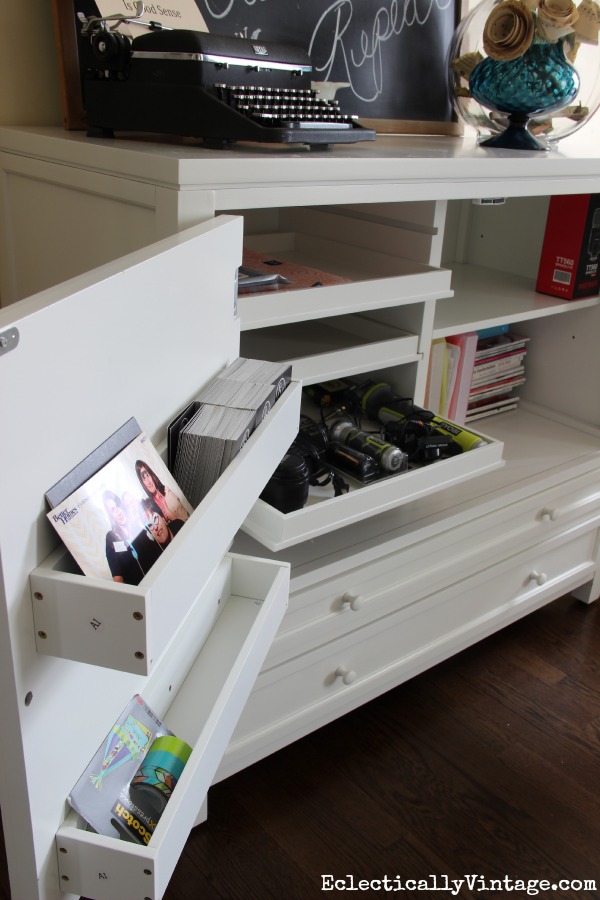 The perfect place to create.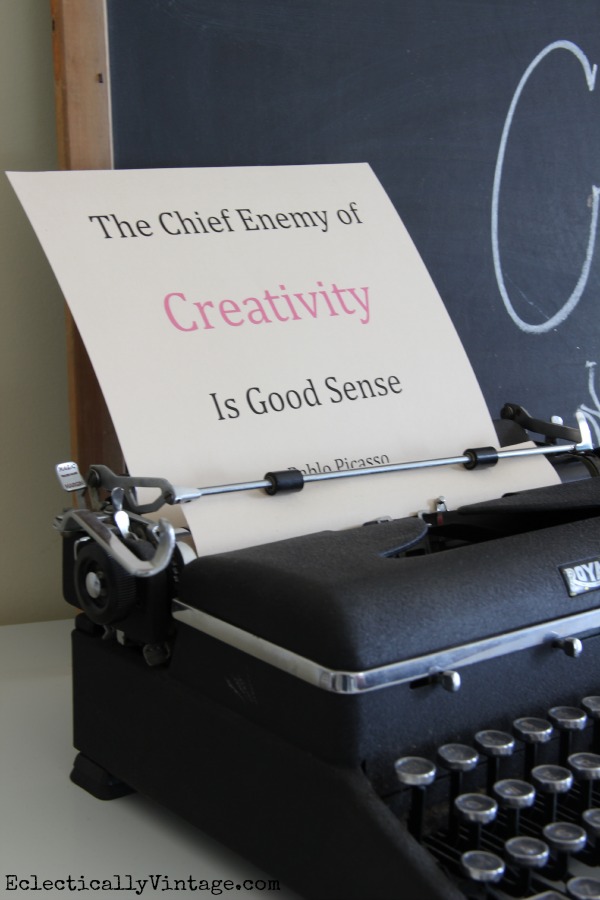 Extra perk – my industrial stool made it out of the garage finally!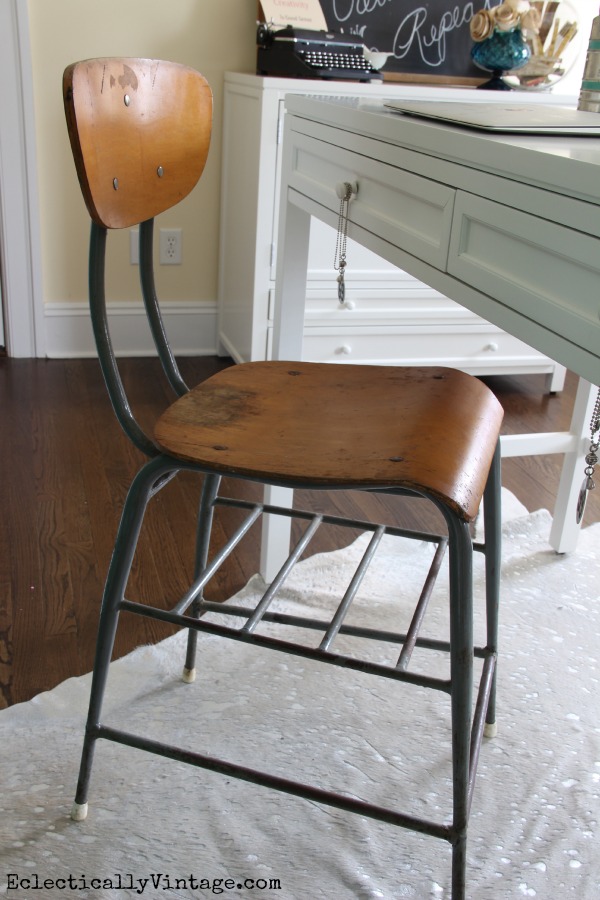 The furniture comes shipped in big boxes – ready to be put together.  My hubby and I enjoyed a (mostly) quarrel-free afternoon putting these babies together.
I am adding my 5 stars to all the other rave reviews of this furniture.
Plus there are so many more pieces and color choices to make anyone as happy as me.
Excuse me while I sing off key a little more …
Sources:
Craft Table
Storage Cabinet
P.S. Love my industrial stool?  See some of my favorite picks to add a bit of industrial style to what you already own.
P.P.S. Stay tuned for more fun things soon to happen in this room!
Disclosure:  Thanks Martha Stewart and Home Decorators for letting me choose this fabulous furniture that makes me happy!  I only speak the truth.  See my full disclosure policy here.