Rapunzel is Rescued & My Home Office Move!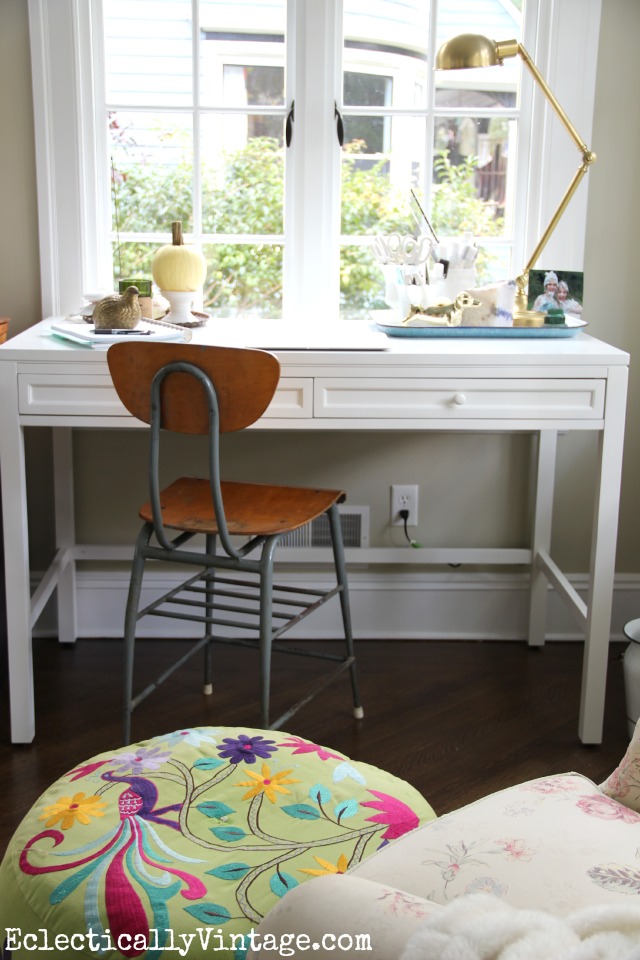 Rapunzel, Rapunzel let down your hair.
I needed a Prince to rescue me from my tower.
Ok, ok, so maybe I'm being a bit dramatic so let's start at the beginning of this fairy tale …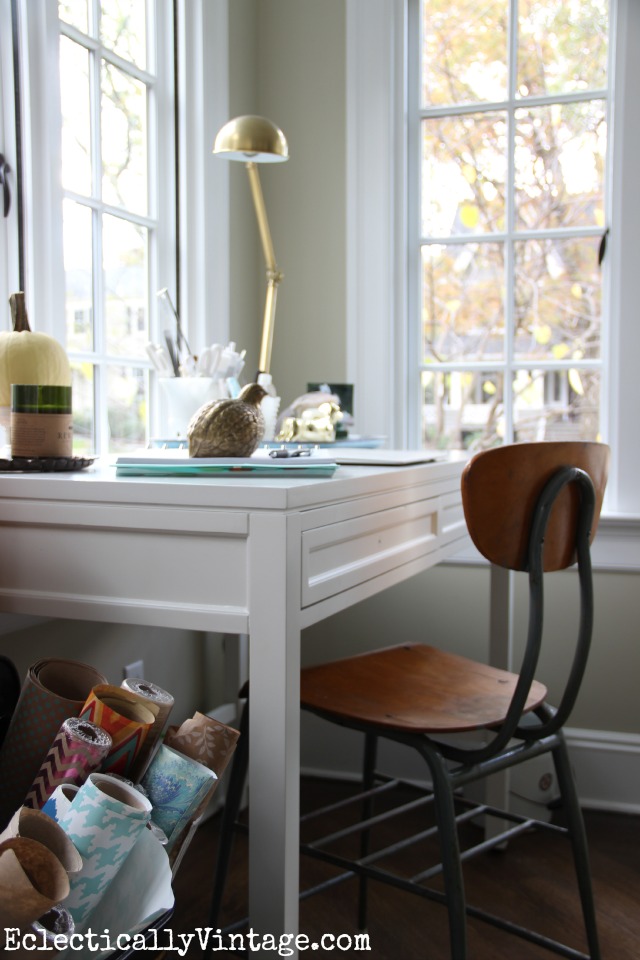 Remember when I converted my spare bedroom into my home office?
Remember when I created the world's most organized craft closet to store my overflowing supplies?
Well, let's just say that plan was better in theory than in real life.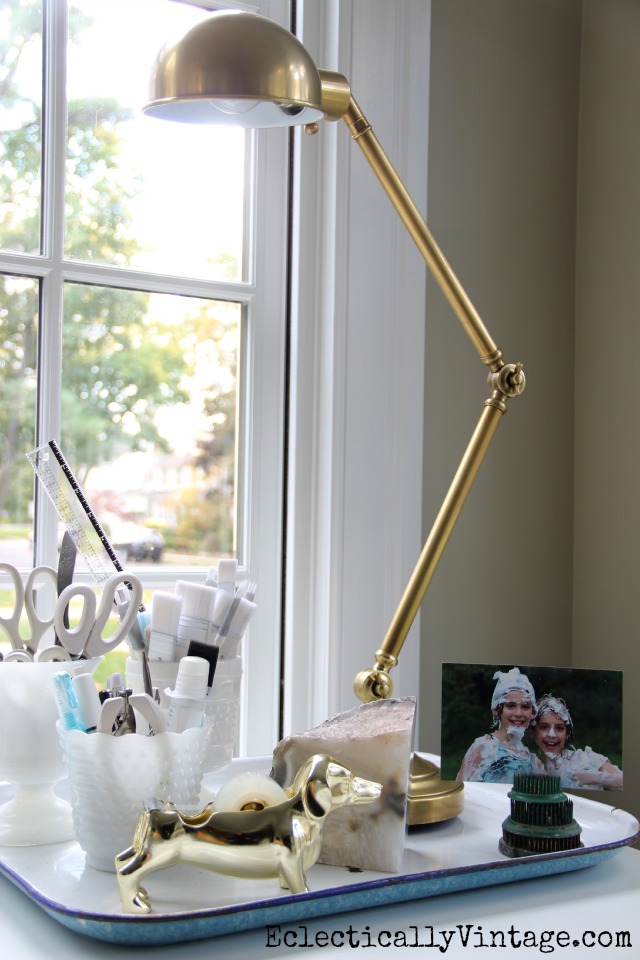 The office was all the way up on the third floor …
away from everyone and I was alone and frightened.
Ok, well maybe not frightened but I was far away from the action of the family (not to mention our new puppy Sushi) and it just wasn't working out for me.
Like Rapunzel locked away in a tall tower, I needed my Prince to come to my rescue.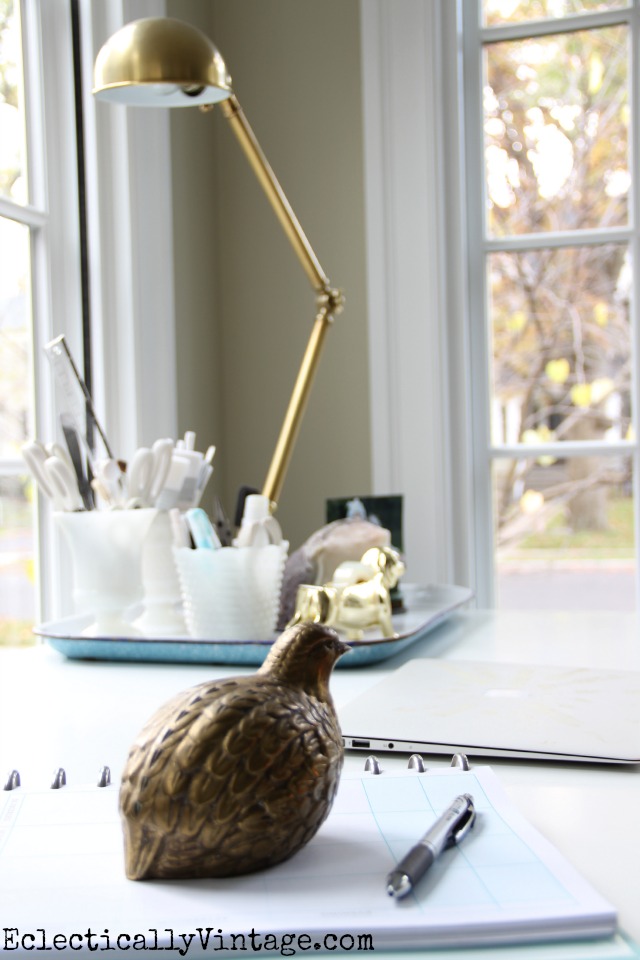 So I ordered (ok, asked nicely) my Prince to flex his bulging biceps and lift that desk high above his head and lug it down three flights of stairs.
Now I'm  happily sitting in my sunroom where I'm now surrounded by huge windows, light and a great view.
With a great view must come great accessories so when I spotted this vintage looking brass lamp from Lamps Plus I fell in love.
Now she sits on my desk, illuminating my workspace and making me happy.
The best part is it's adjustable so I can shine the light wherever I need it and it has a high/low dimmer switch so my weary eyes won't be strained.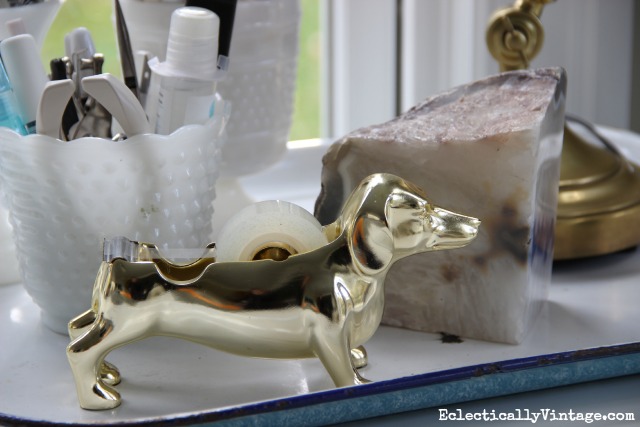 Of course it was a hard decision with so many cool pharmacy style lamps to choose from but in the end, this beauty stole my heart.
She's joined by a vintage brass quail and hammered tray not to mention a plastic but shiny hot dog tape dispenser.
What can I say, I'm attracted to shiny things.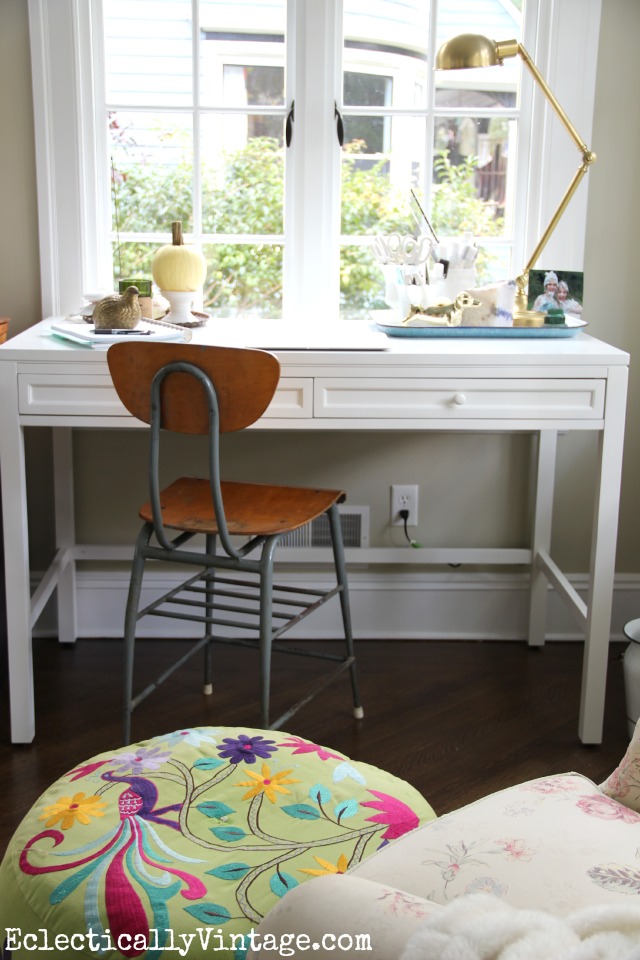 I'm so happy to be released from that tall tower.
Now if I could just get my Prince to flex his muscles while doing the laundry, I'd be set.