Eclectic Home Tour – The Strawberry Patch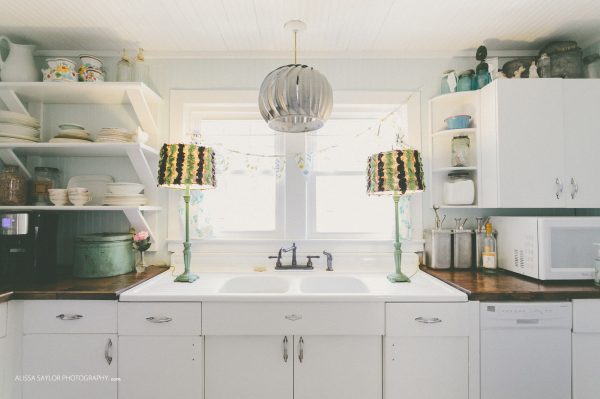 Today's Eclectic Home Tour is a feast for the flea market loving eyes.
Before Christy of The Strawberry Patch bought her Nashville cottage, she would do frequent drive-bys dreaming of one day living there.
Her dream came true and that cottage that just needed a little TLC is now a charming place that she and her three kids call home.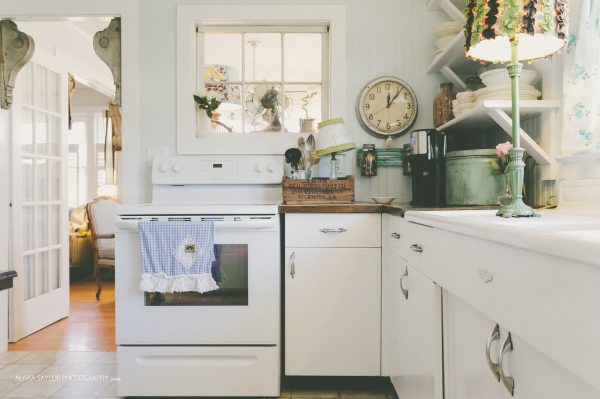 The perfect place for a rotating display of collections.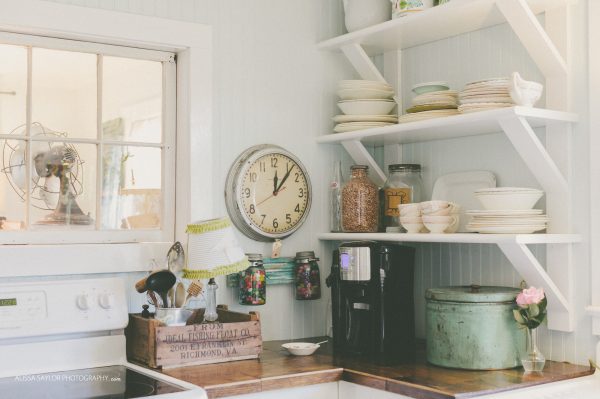 A table set for two with two of the coolest old basket lights.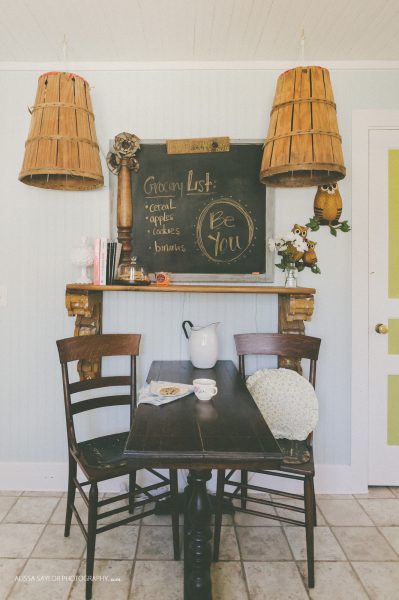 A pair of shutters comes indoors.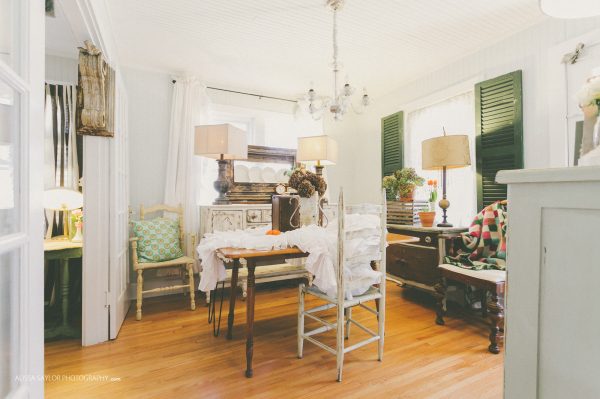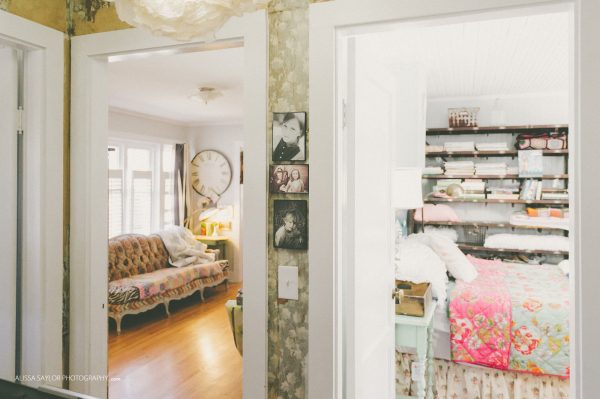 What a heavenly bed with a fun mix of patterns.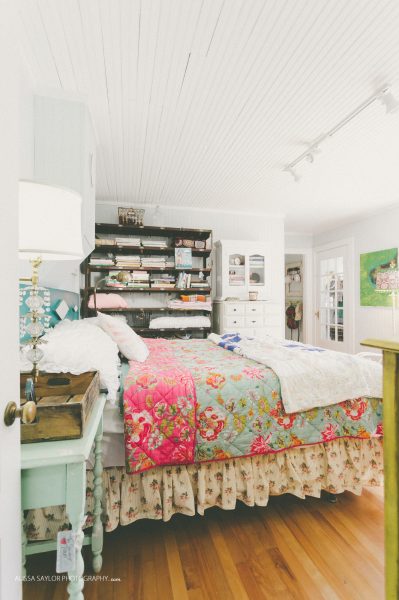 An antique sofa comes into the 21st century with mismatched upholstery – including a wild zebra print.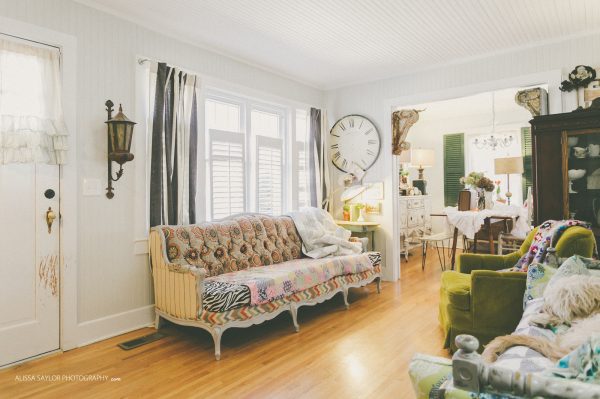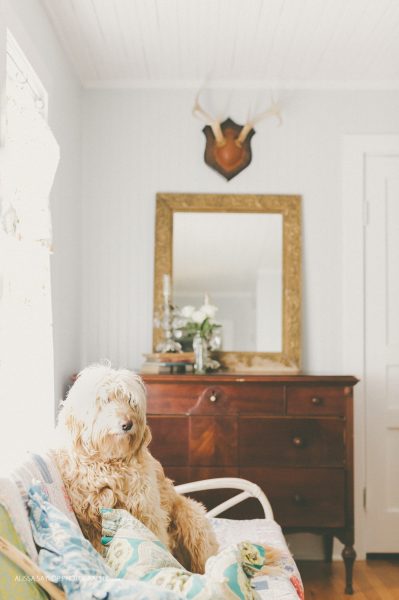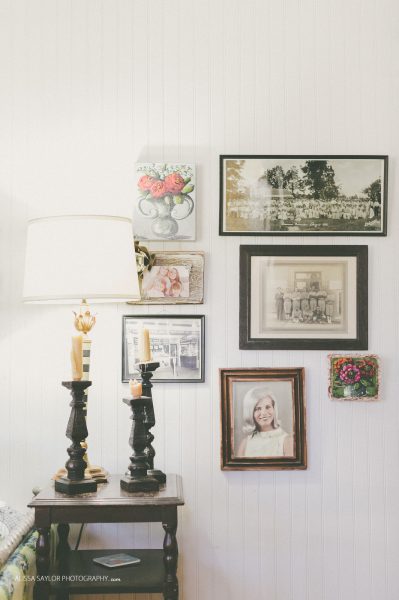 I passed by a few of these tobacco baskets years ago at a flea market and I'm still kicking myself.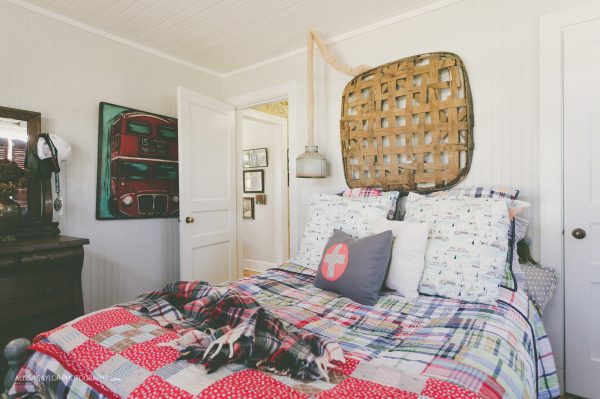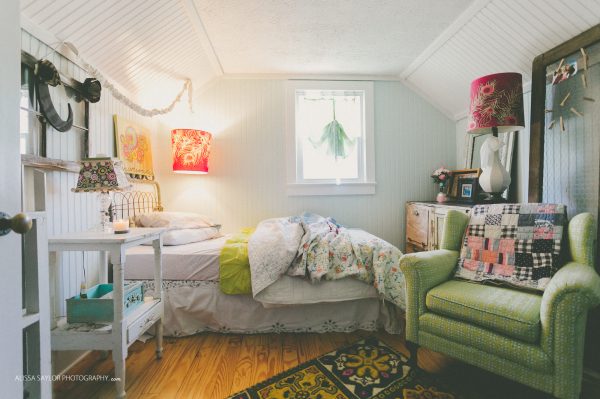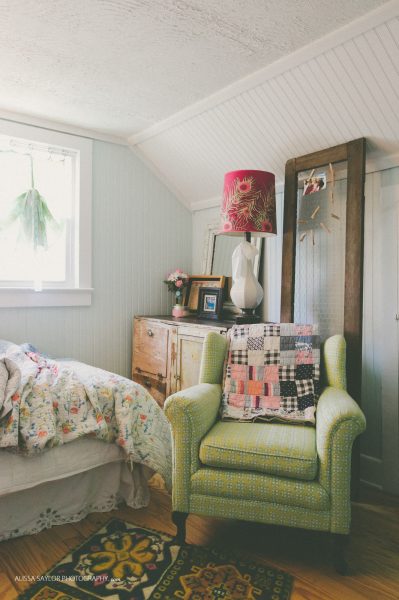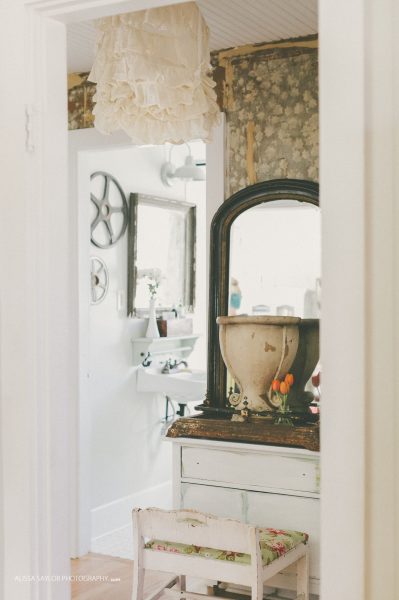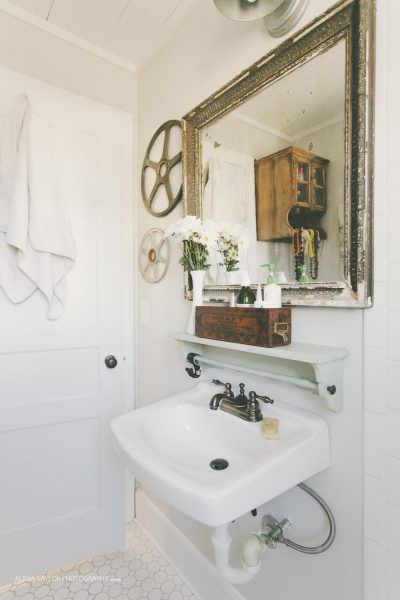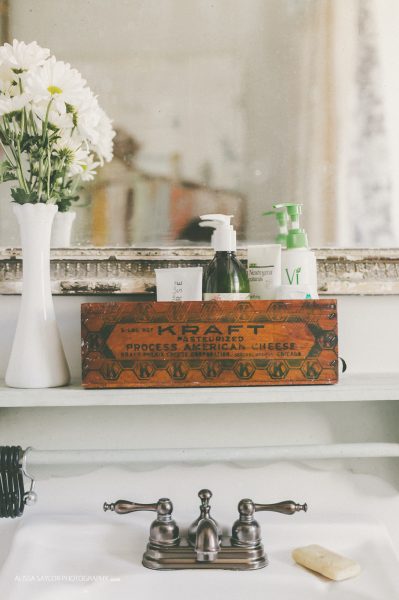 Christy also runs the most amazing barn sale on her parents sprawling 200 acre farm in Tennessee.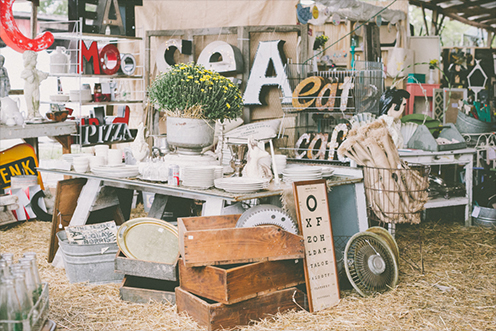 What started with seven vendors has grown into  into The Strawberry Patch that hosts seasonal barn sales featuring over 40 vendors.
Make sure to check out their upcoming events and sale dates and if you are lucky enough to go, I'll be happy for you but extremely jealous!
Photos by Alissa Saylor Photography
Like this home?
You'll love browsing through all of my 100+ Eclectic Home Tours.