What's better than an old house? An old house in the snow! Join me on a walk through my neighborhood to admire houses in the snow. Plus I'm sharing a fun story about a pair of antique Victorian houses a dad built for his two daughters in the 1800's.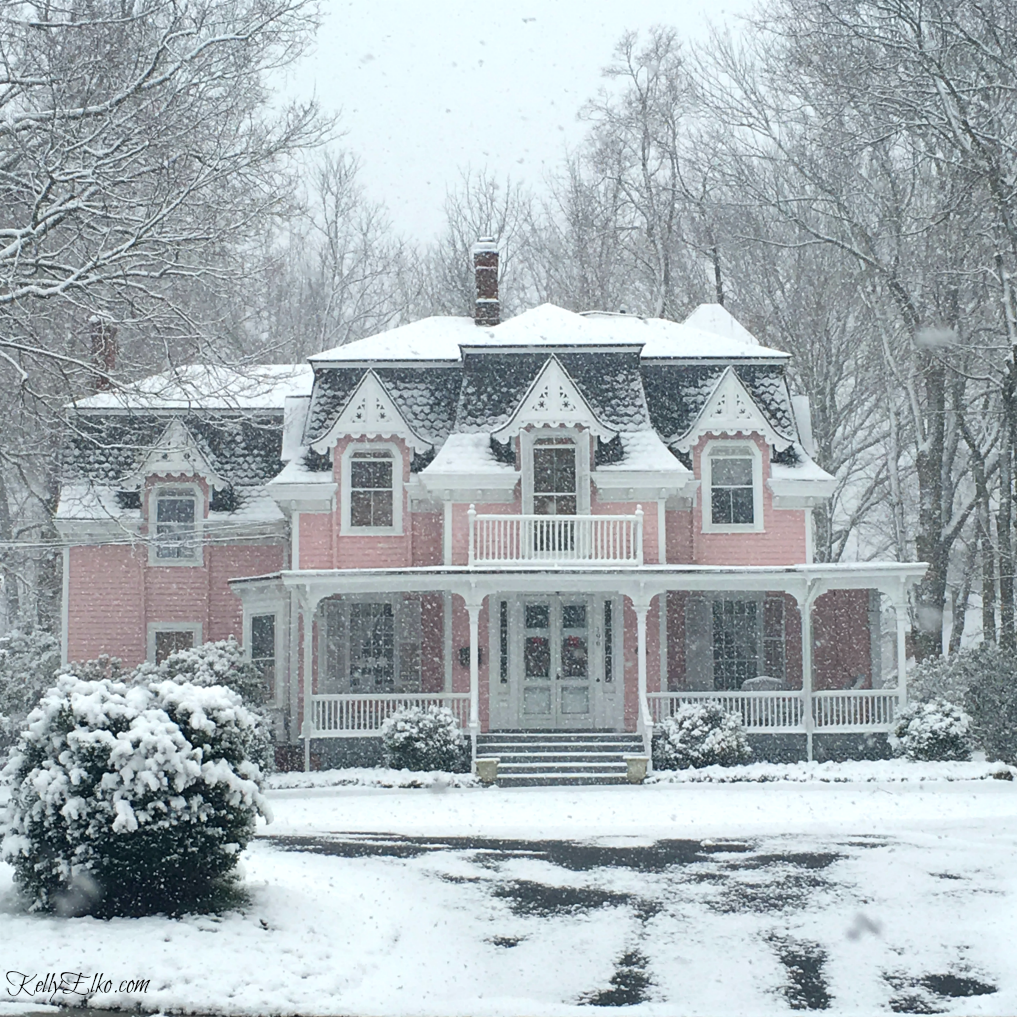 Now, let's talk about those pink and blue Victorian houses! My friend told me the story behind these pink and blue Victorian houses …
Once upon a time, there was a man who decided to build his two daughters beautiful homes of their own. He hired the finest craftsmen to build this fairytale castle for his oldest daughter. A second home was built right across the street for the younger daughter so they would be able to pop over for tea (or wine) whenever they wanted! And they all lived happily ever after!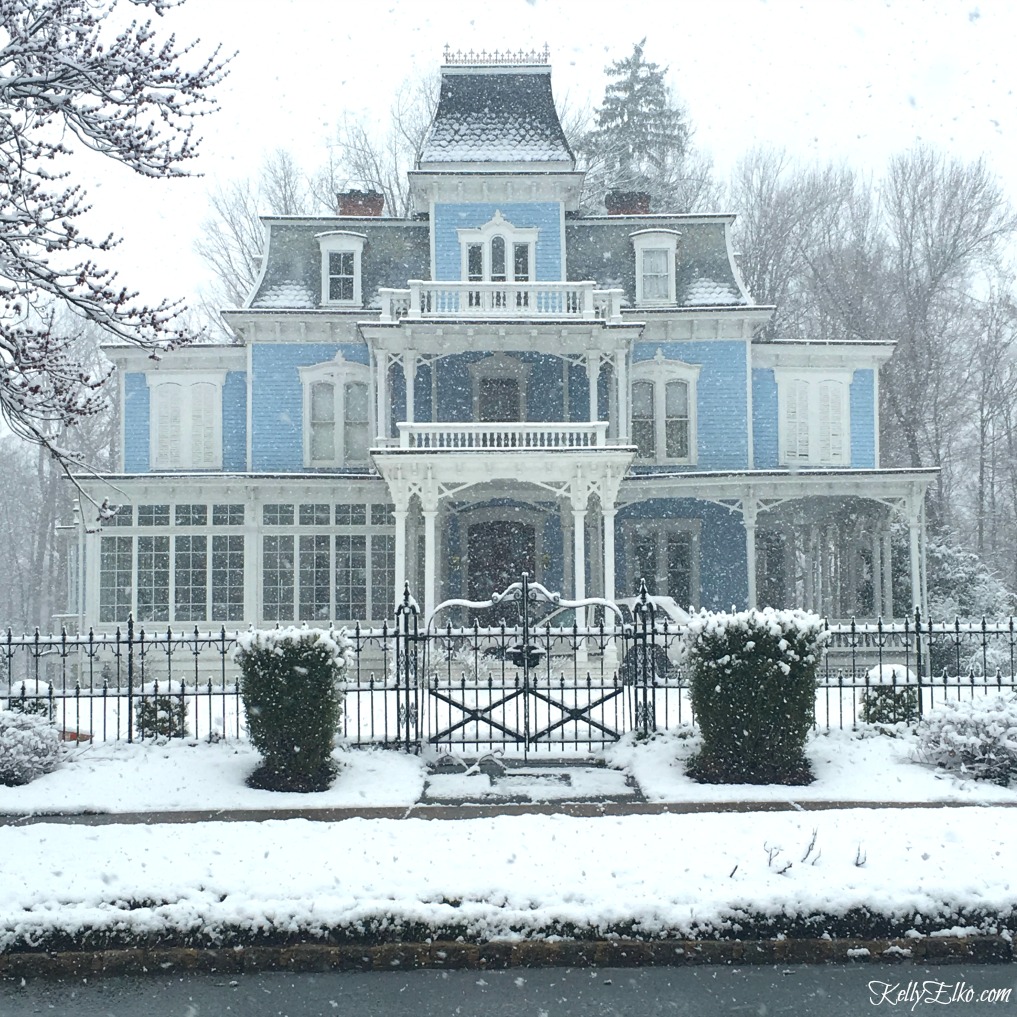 Can you believe the blue house was once a nursery school? My friends mom was lucky to attend before it was turned back into a home.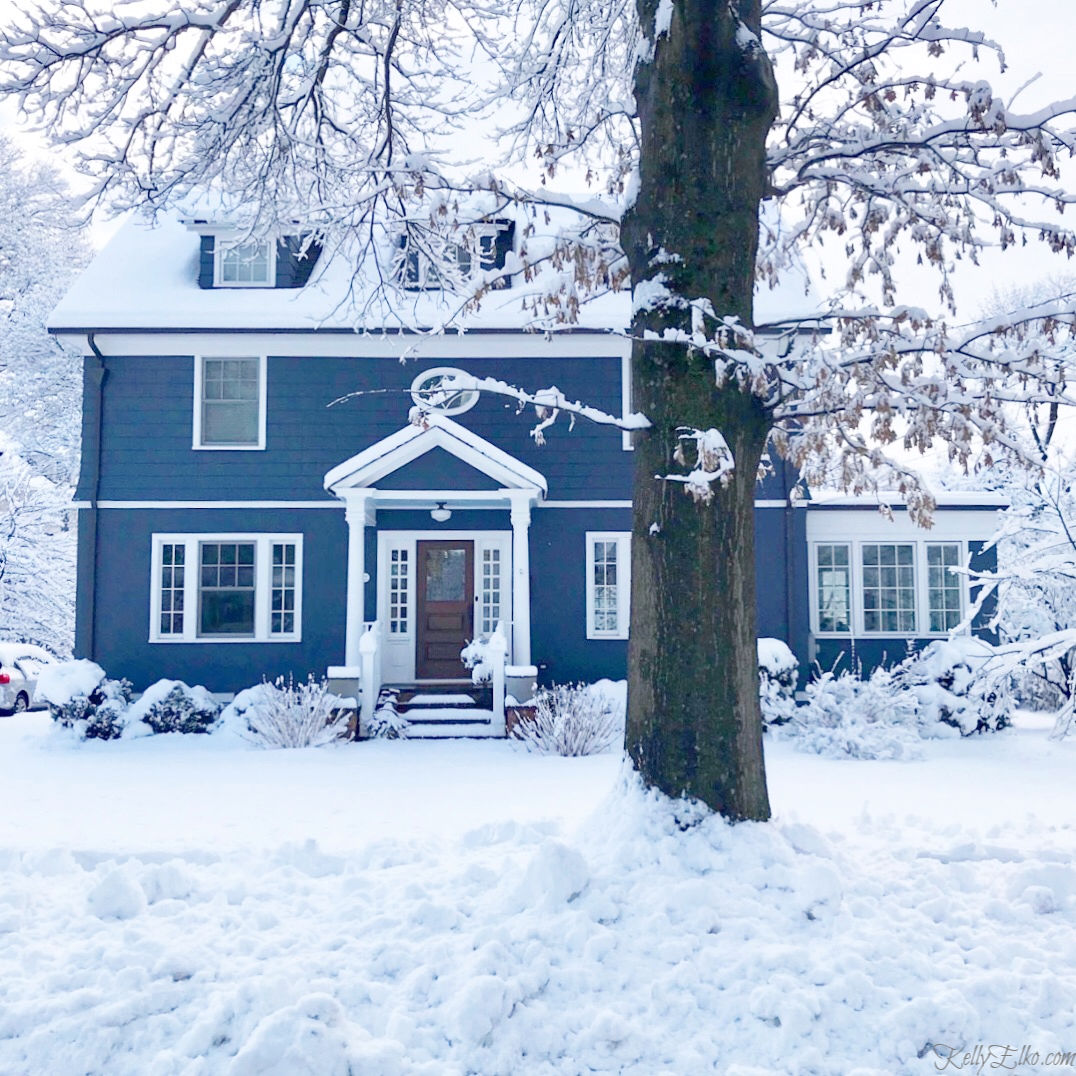 I love the way my blue house pops against the snow! We painted it a couple of years ago (Benjamin Moore – Hale Navy) and I couldn't be happier with the results.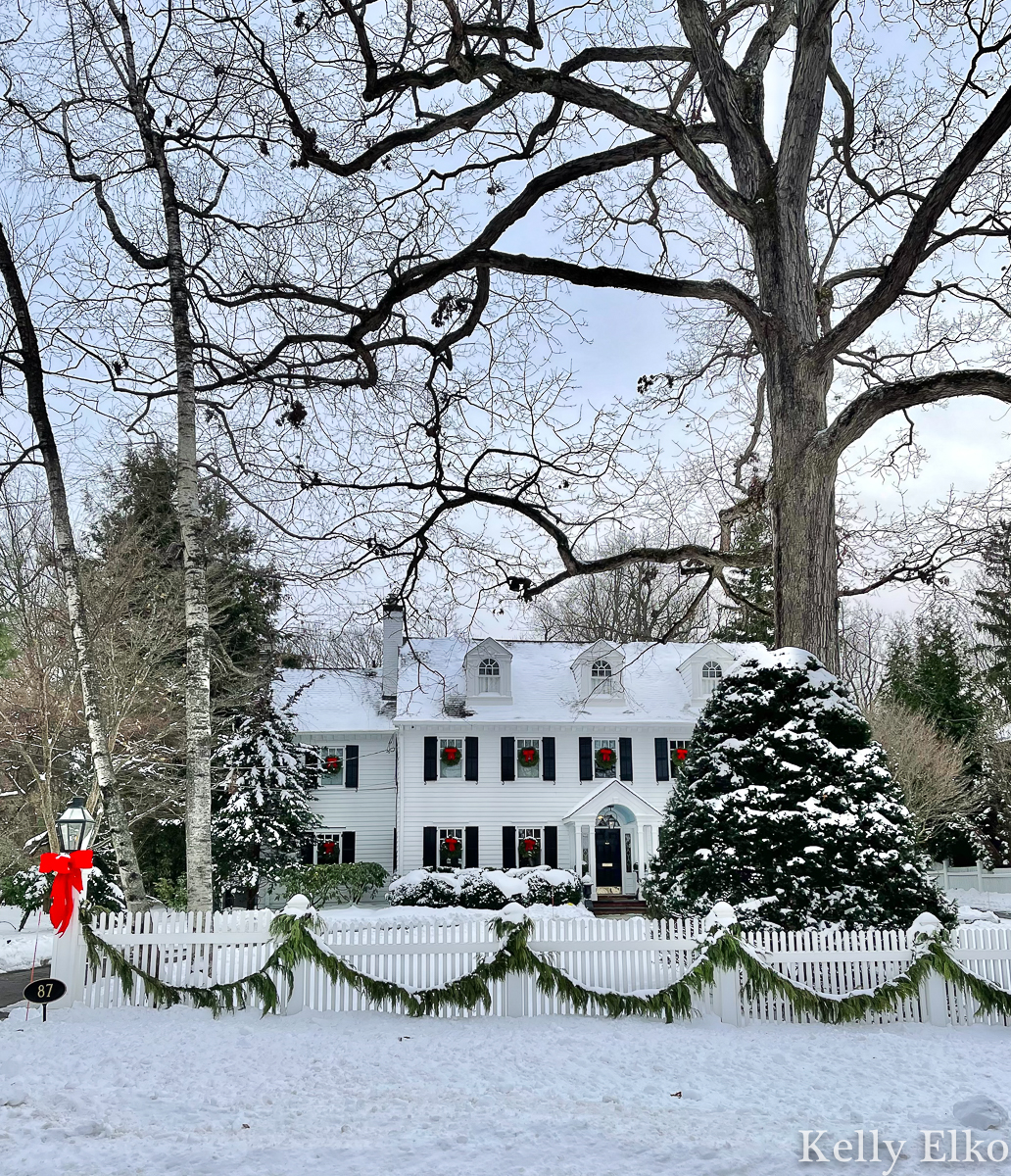 There is something about a classic white house that calls for simple, fresh greenery and picket fences are the perfect place to hang garland.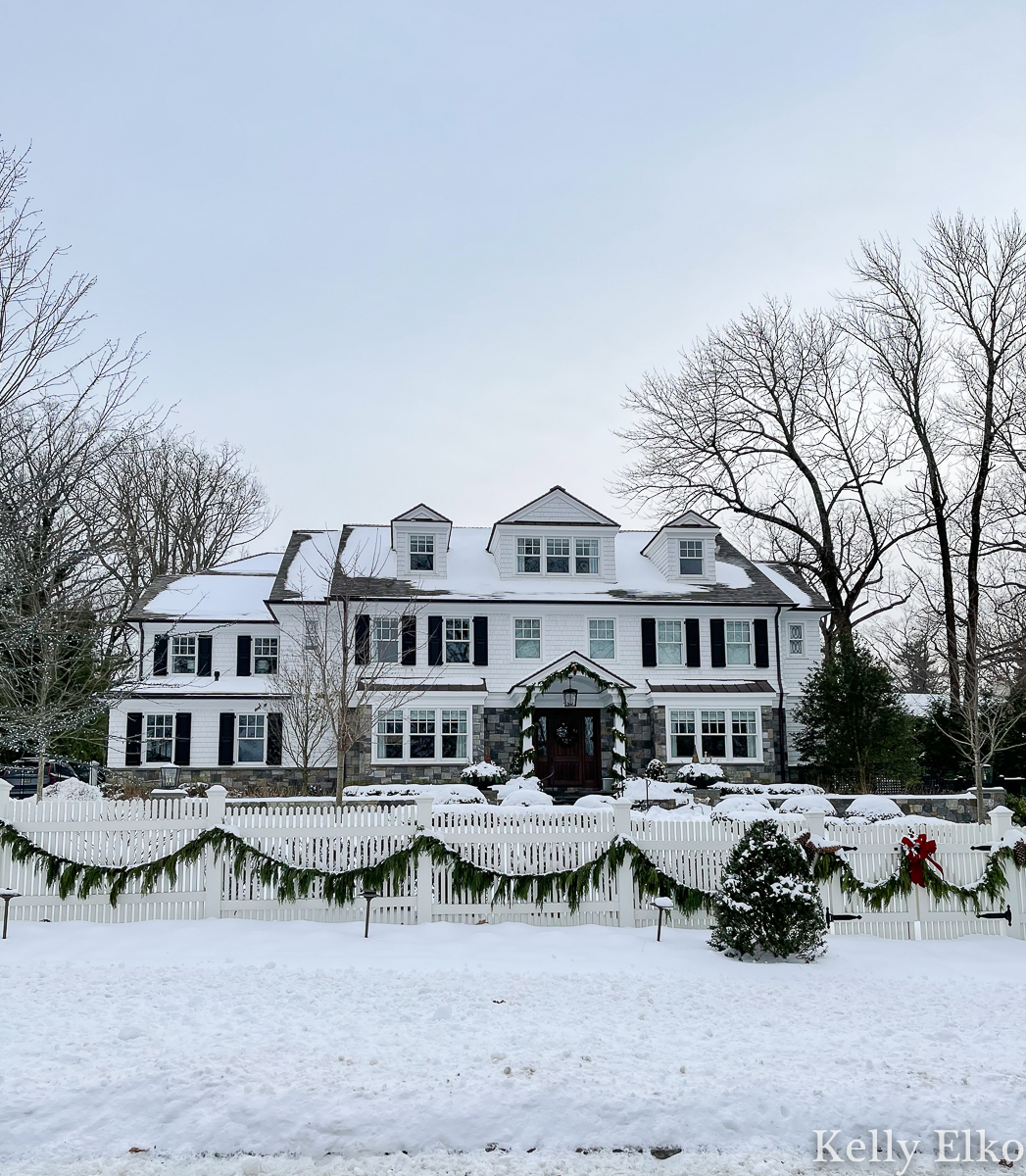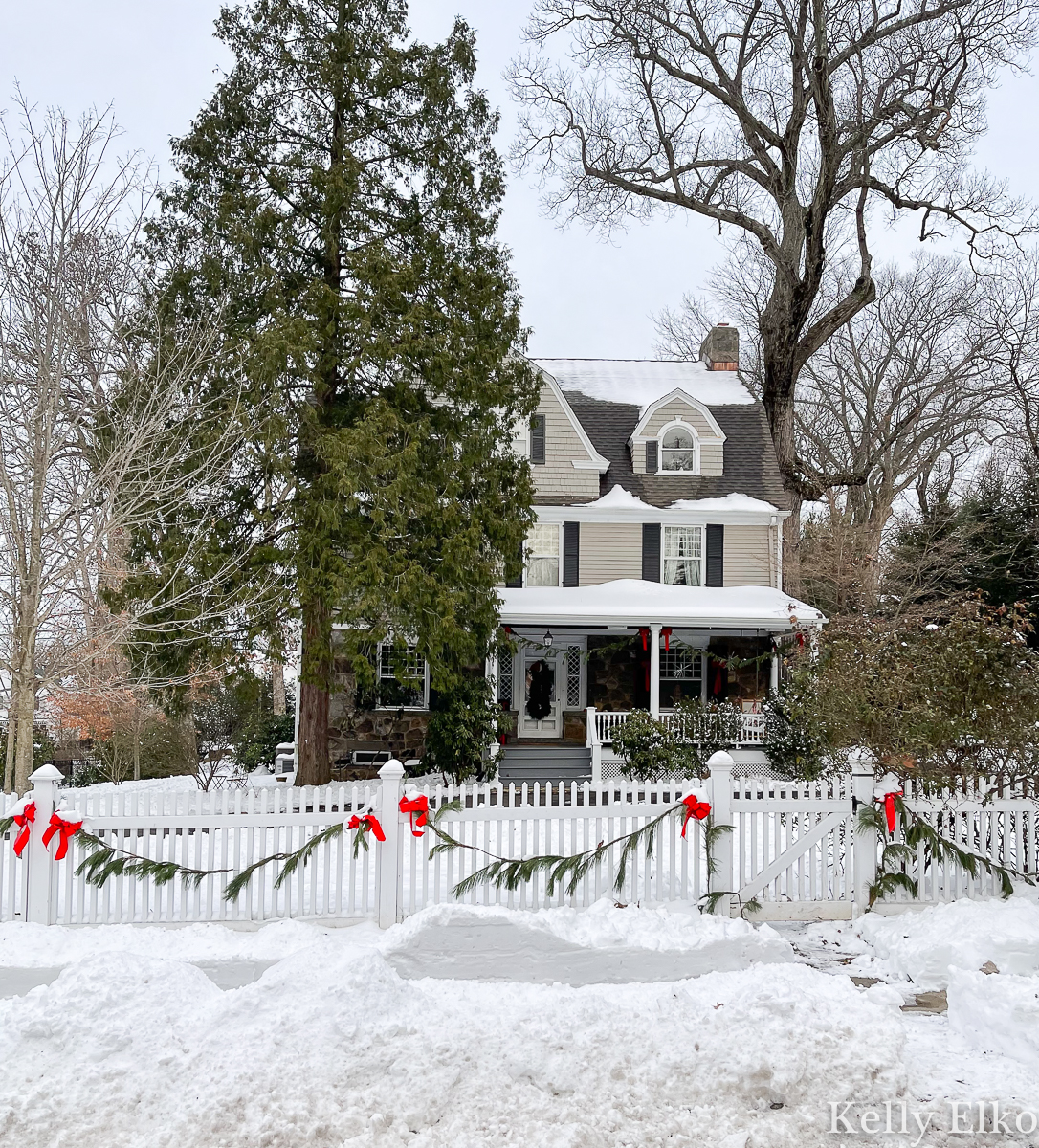 I grew up in Bucks County, PA where old stone houses are everywhere so I'm especially drawn to this half stone house.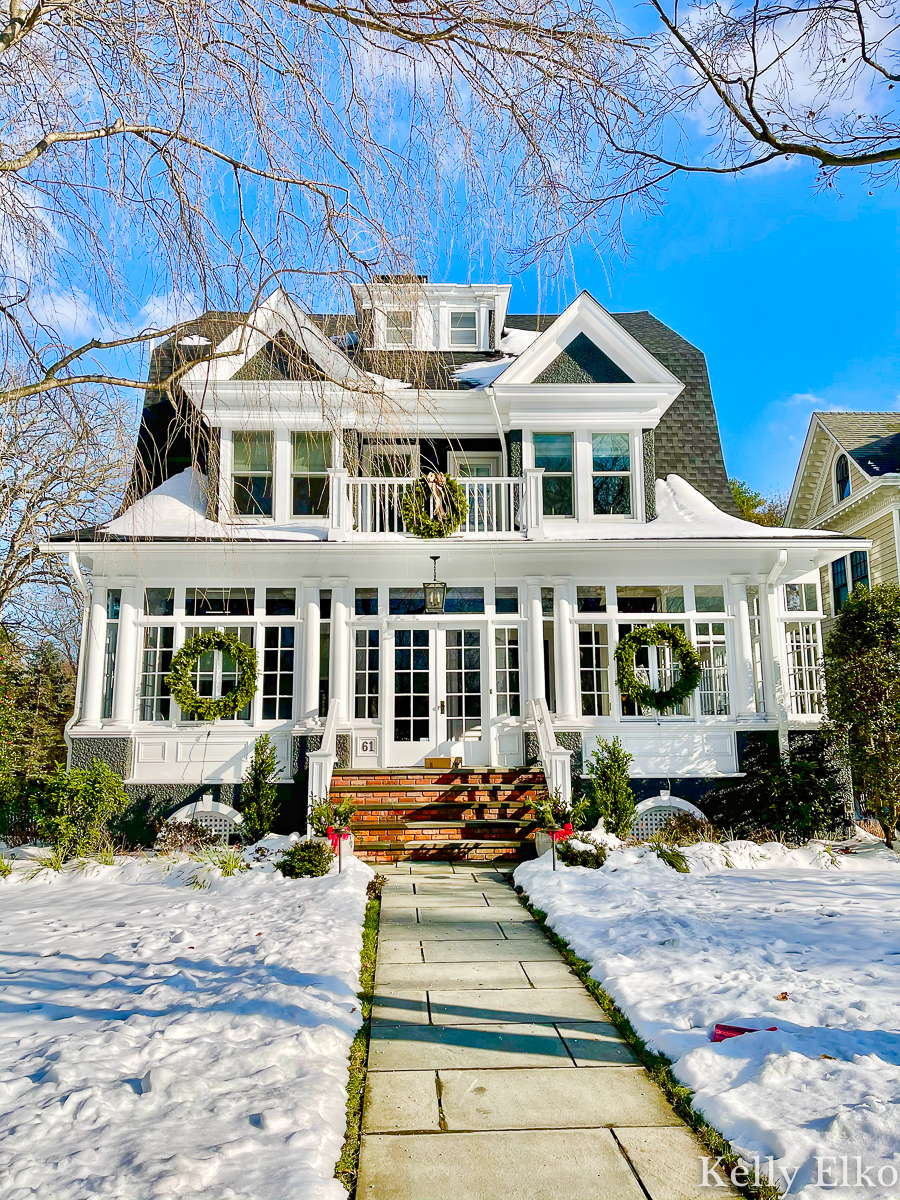 I love the enclosed front porch on this beauty and notice the arched basement windows.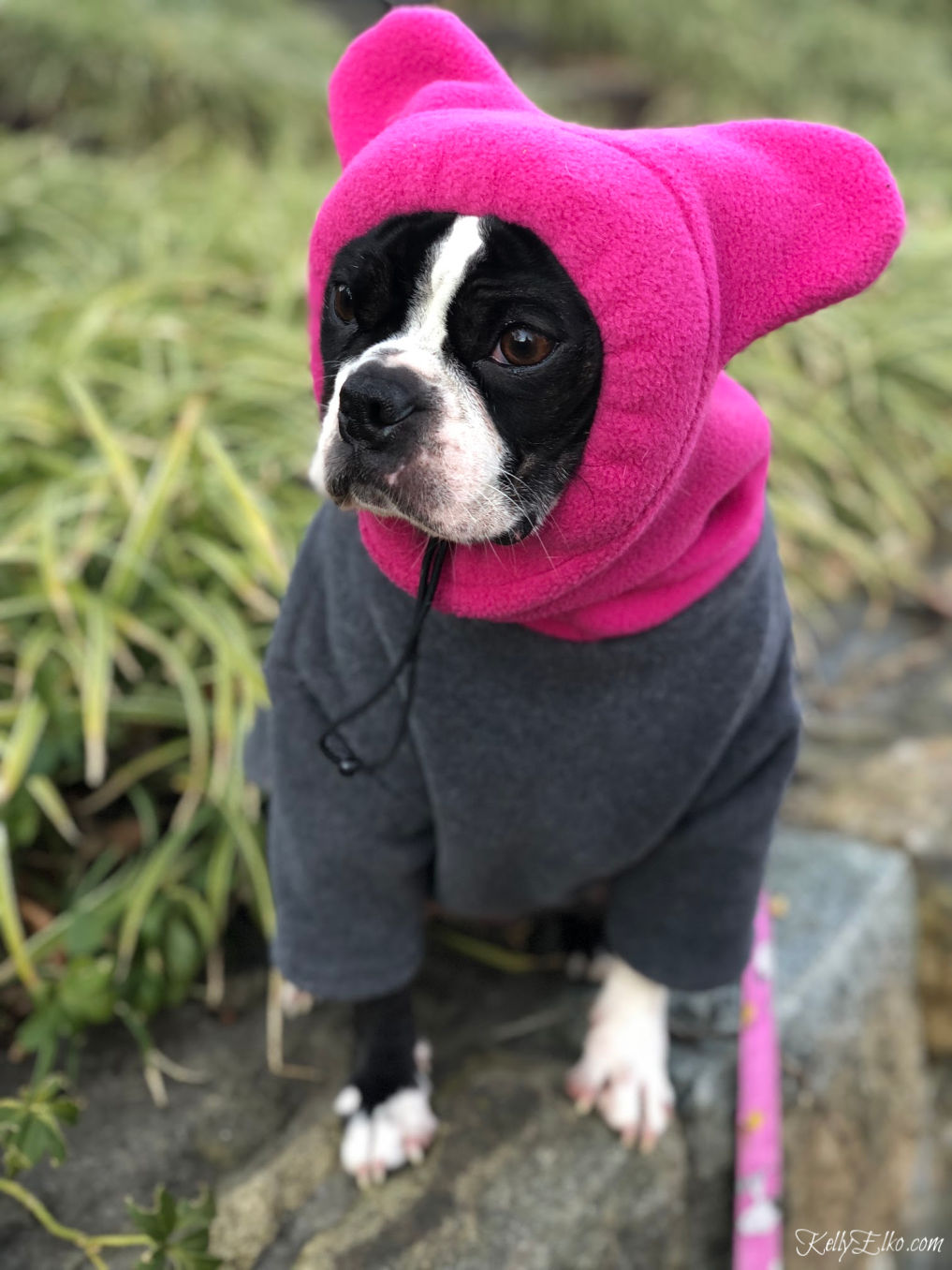 Since my walk around town, the snow has melted and the sun has been shining which makes these cold, short days bearable. I love to bundle Sushi up in one of her sweaters and take her for a stroll around town. She's even willing to be the object of public humiliation in her Snorf hoodie because it keeps her nice and toasty!
I asked a question on my Instagram the other day (follow me on Insta @kelly.elko) asking if anyone had never seen snow and I was surprised by the number of people who have never experienced it! While it may be a pain to shovel and I prefer seeing it as I sit by a roaring fire, there is nothing like the beauty of freshly fallen snow.
I'd love to hear from you so please let us know if you have never experienced a snowfall.