DIY 3-D Butterfly Artwork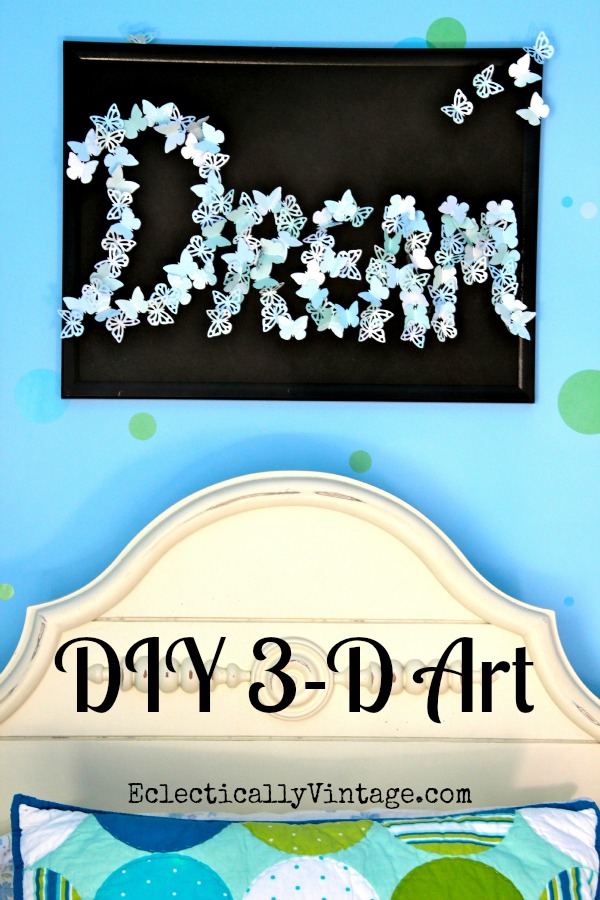 One of my twins is named Vanessa, which means butterfly.
My girls are 13 now but thankfully still love being tucked into bed.  Every night, Vanessa asks for a "mystery doll" and I rummage through her huge basket of stuffed animals and pull out a long forgotten one.  She puts her head under the covers, reaches her hands out and I let her touch a small part of the doll.  Whether it's an ear or a tail or a toe, she guesses correctly 99% of the time and we always crack up!
My girls are the funniest people I know!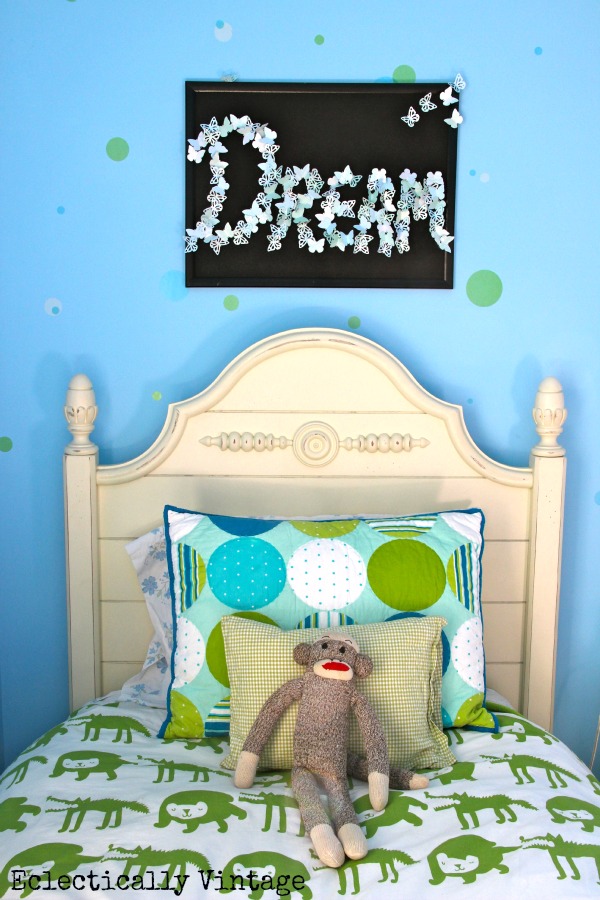 3-D Dream Art
1) Spray paint cork board (I used black so the butterflies would pop)
2) Draw your word or design in chalk (I chose Dream)
3) Punch 2 types of butterflies from double sided scrapbook paper using Martha Stewart Crafts Layering Paper Punch (this one punch can make both solid and patterned shapes)!
4) Score each butterfly down the middle using Martha Stewart Crafts Mini Scoring Board
5) Hot glue each butterfly onto the tip of a ball point pin
6) Stick butterfly pin into cork board using your chalked word as a guide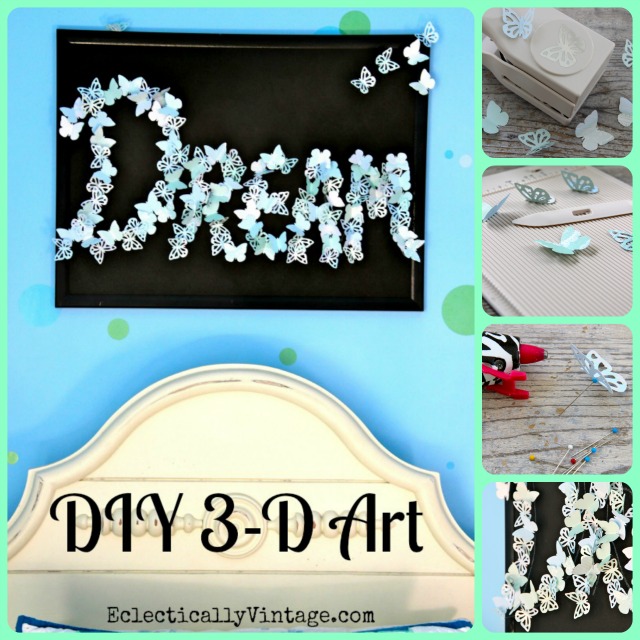 My other daughter's name, Olivia, means peace.  I'll have to get working on a peace sign for her!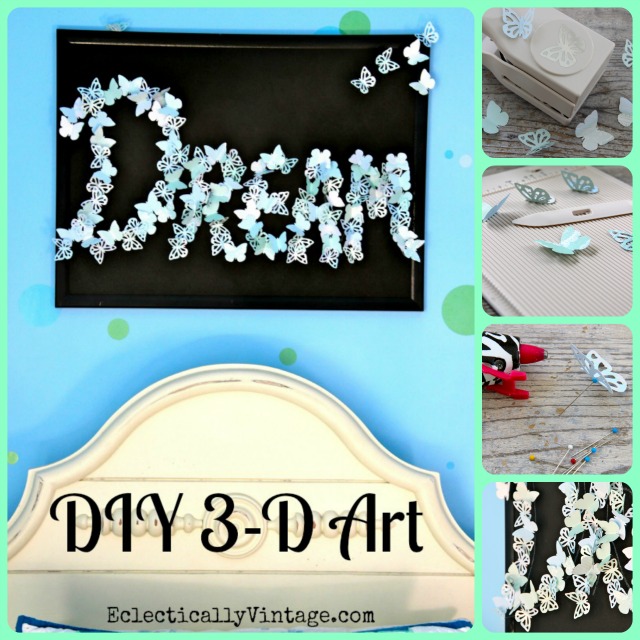 My 12 Months of Martha Projects
January – Valentine Table
February – Peter Cottontail Silhouette
March – Paisley Plate Wall
Thrilled to be part of 12 Months of Martha – where I create something fabulous every month.