DIY Painted Paisley Plate Wall
You know I love a good plate wall.
From my eclectic dining room plate wall to the tons of inspiring ideas I've pinned to my Plate Wall Pinterest board, it's obvious.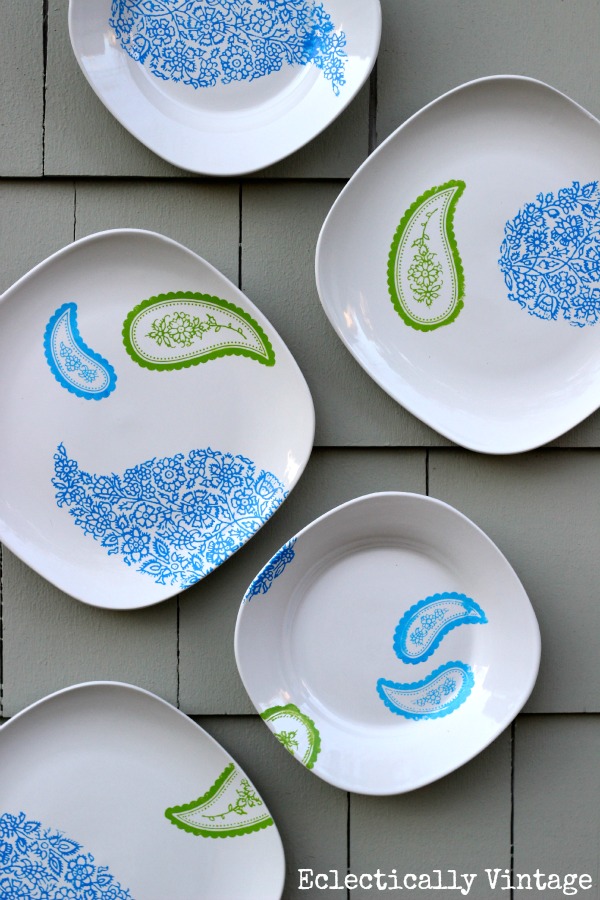 So what's better than being able to create your own DIY plate wall in any pattern and color you desire?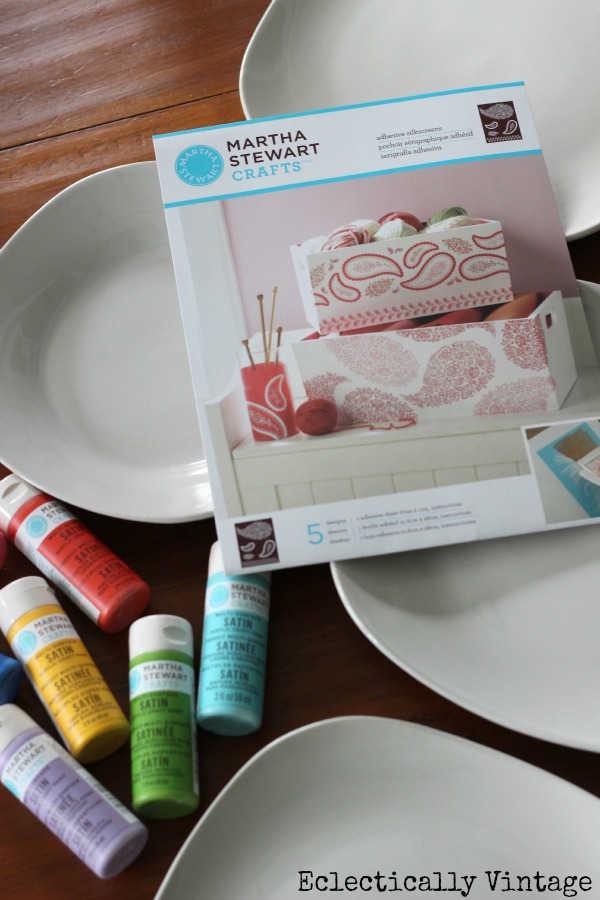 DIY Paisley Plate Wall
1) Buy cheap plates from the dollar store
2) Play around until you find the perfect arrangement
3) Stick self adhesive stencil to the plate (I used Martha Stewart Crafts paisley stencils)
4) Use a pouncer to apply paint and remove stencil immediately
5) Hang your masterpiece and stand back to admire it
Note:  Use whatever colors you love – I used 3 Martha Stewart Crafts paints:  Spring Pasture, Indigo and Pool (contains some affiliate links)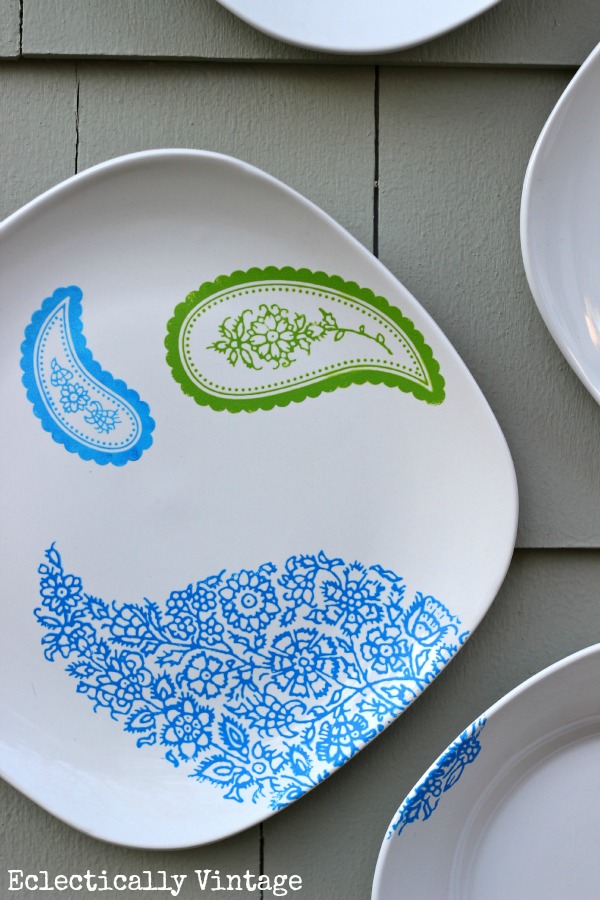 I love these invisible plate hangers and use them but since I didn't have any on hand, I whipped up my own version with just 3 simple things.
DIY Invisible Plate Hangers
1) Cut two circles of felt for each plate
2) Stick first felt circle to back of plate with a super glue (I used E-6000)
3) Place large paper clip so that the loop is above the lip of the back of the plate (see picture) and glue on with E-6000
4) Put more glue on the entire surface of the piece of felt and attach second piece of felt on top (sandwiching the paper clip between the two pieces of felt)
5) Let dry overnight and hang with a picture hanger
Note:  Don't do this on valuable plates or hang over beds!  
My 12 Months of Martha Projects
January – Valentine Table
February – Peter Cottontail Silhouette