I Scored at the Thrift Store – Glass Fishing Buoys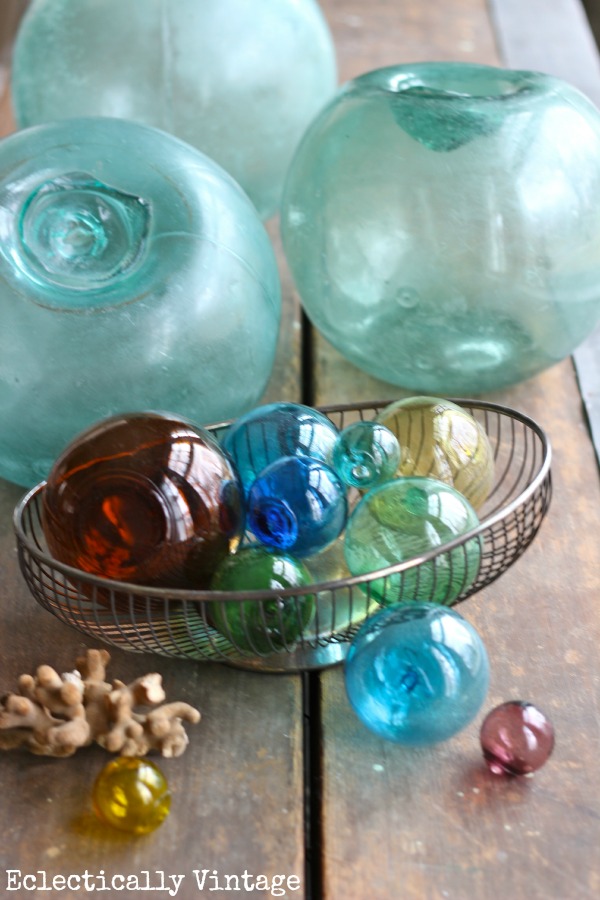 Like a fish, I'm attracted to shiny objects.
So I know if I was doggy paddling in the waves and gulping salt water, I would have swam straight towards these bobbing buoys.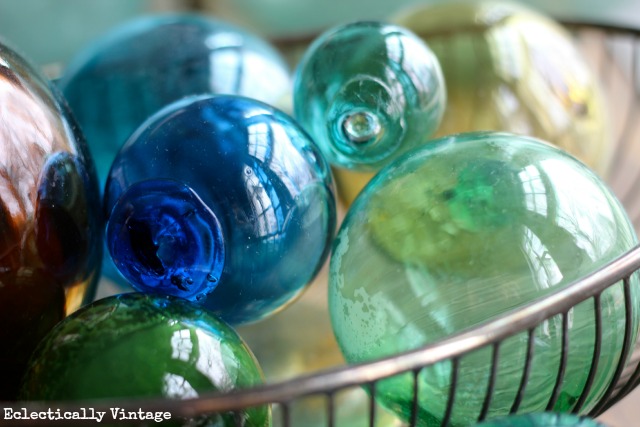 Remember when I found these big glass fishing buoys during my journey to Brimfield last summer?
Well, they've been multiplying and now I have a vintage bread basket full.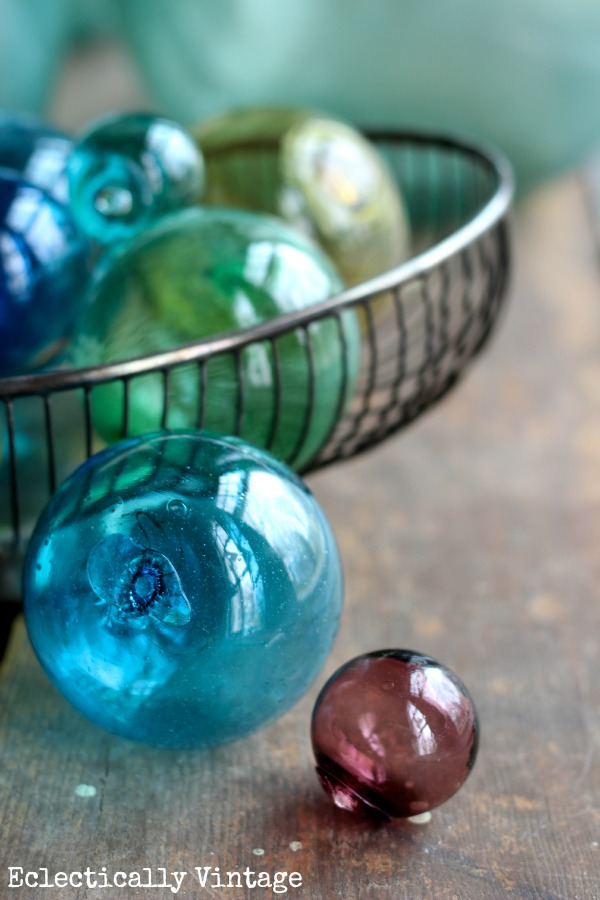 Think the little ones were for guppies?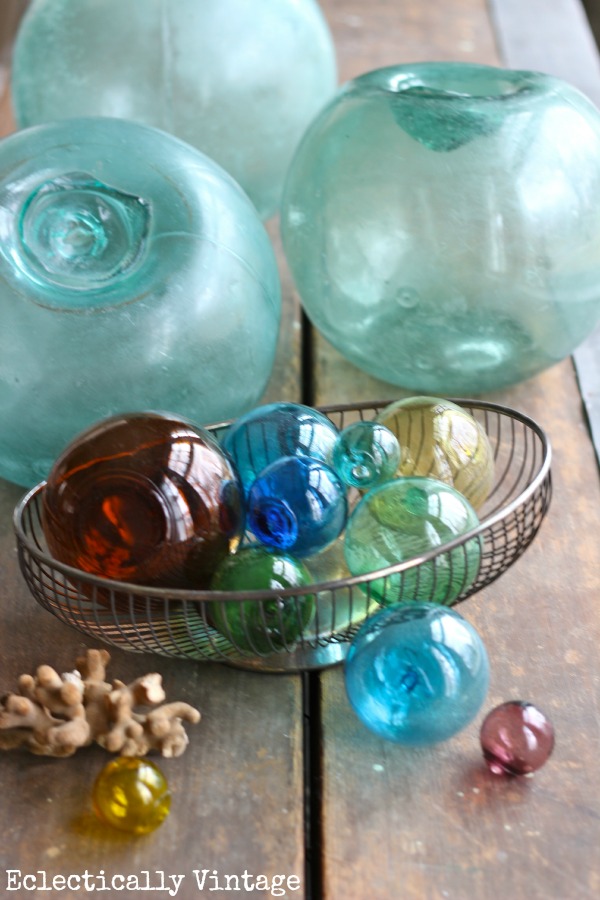 I think I'd feel like a fish out of water without my fun little collection of buoys.
Check out all of my Scores from the Thrift Store finds here.
Don't forget to enter my Martha Stewart giveaway here!
 Sharing Here:
Between Naps on the Porch, Savvy Southern Style