It's a Cinch – Spring in the Dining Room and a DIY Banner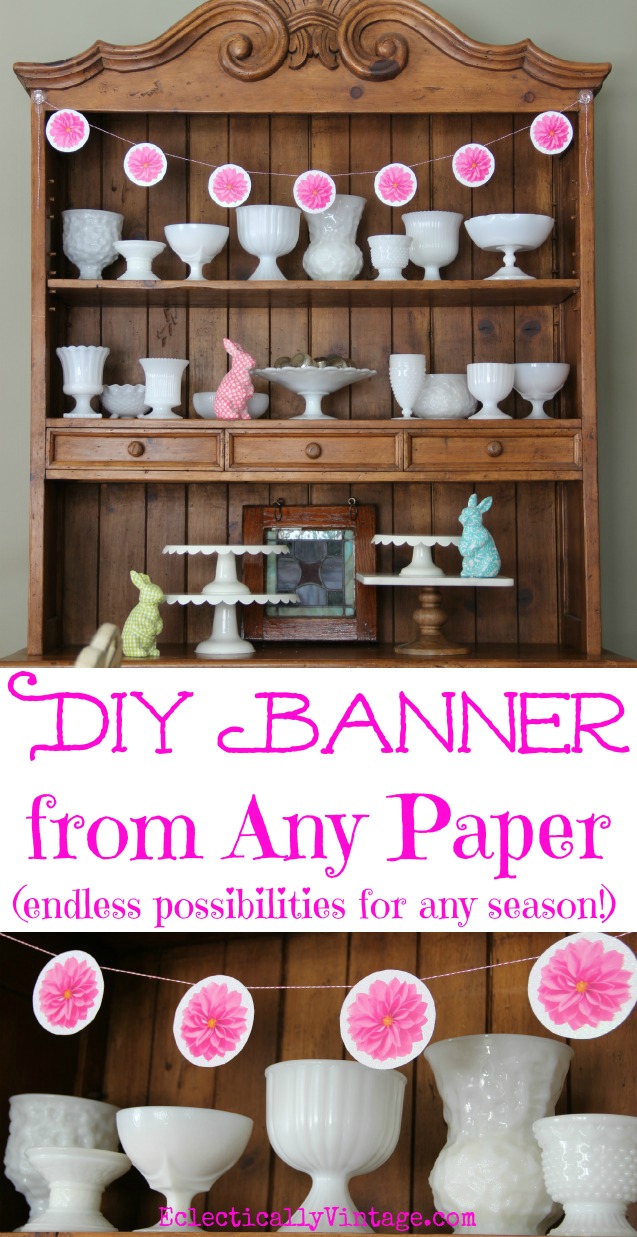 You know my mantra …
simple ideas mean more time for cocktails.
So when I wanted a festive spring banner but couldn't find anything that I loved in the store, I whipped up my own in minutes.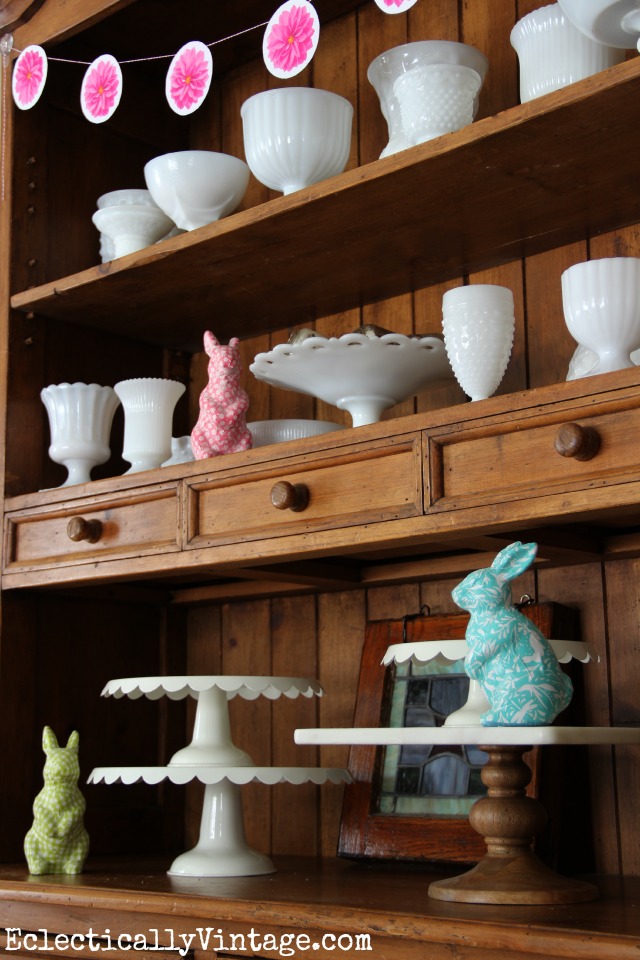 How To
Find your favorite paper – I used a 10 pack of thank you cards – but you can use scrapbook paper, music sheets, book pages … whatever you love
Cut your your shapes (I traced a glass over the flowers to get a circle and cut them out – I know, very old school)
Attach bakers twine to the back of each circle with a dab of hot glue (or use tape if you don't have hot glue)
Hang your banner and break out an evil laugh because you know you are the only person on the planet with this banner
That's it – I told you it was a cinch.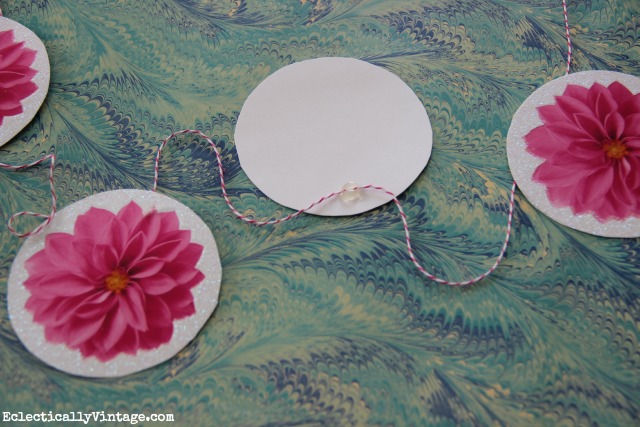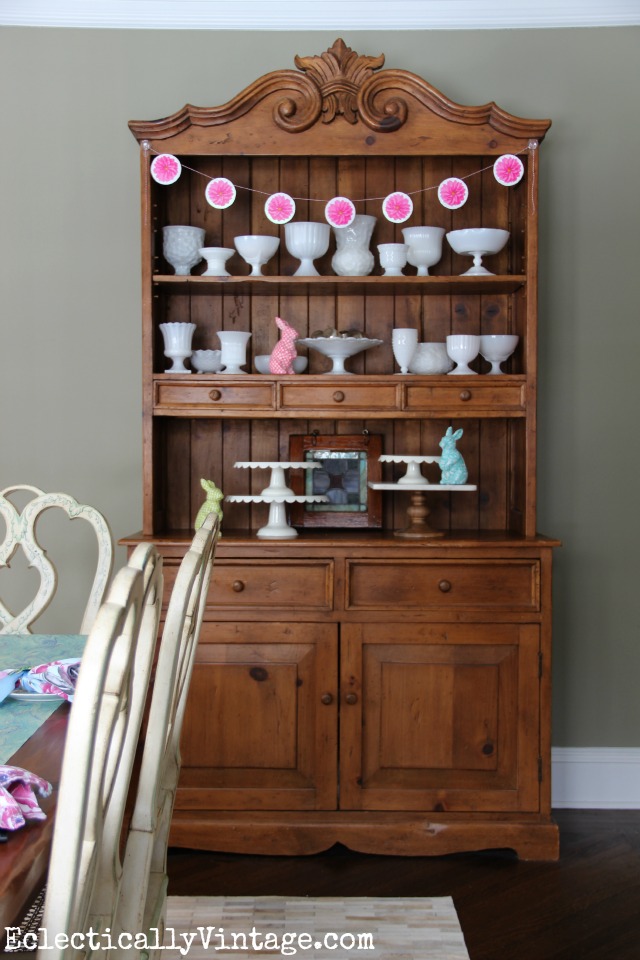 Even Sushi loves it …
no, that's not a look of complete boredom – trust me, she's excited.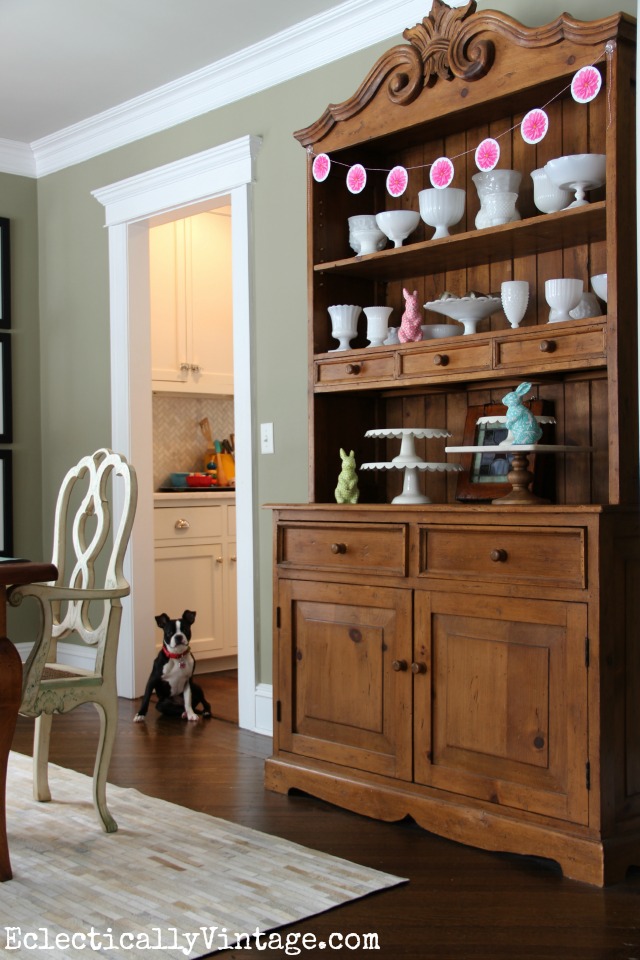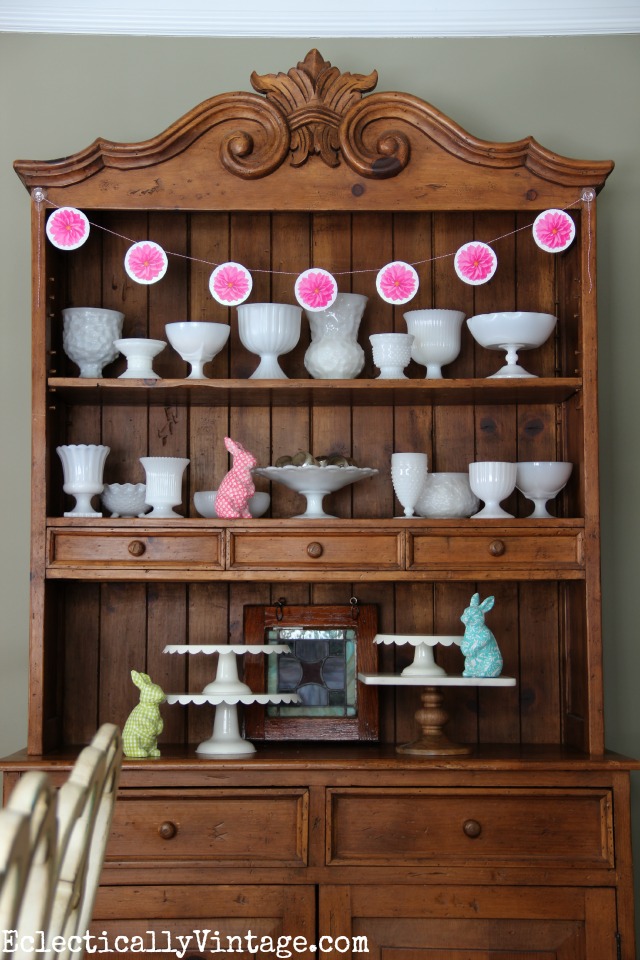 Don't you love things that are quick and easy …
now, let's have that cocktail – cheers!
P.S. Want more quick and easy spring ideas – check out my …
and if you love paper crafting, don't miss …