My White Phase – In the Kitchen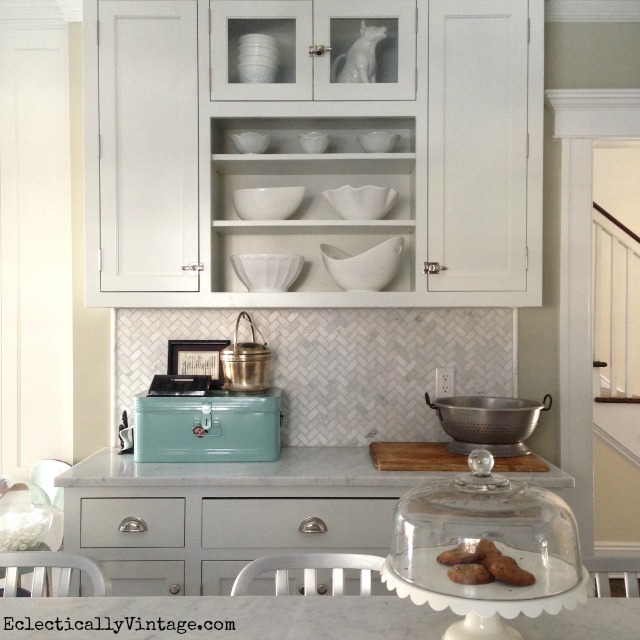 Picasso had his blue phase.
I'm having a white phase – white kitchen filled with white kitchen accessories that are functional too (that scalloped bowl just served last night's pasta).
I just realized it's been three years since I posted a tour of my kitchen.  Things have changed (including my photography skills) but the bones stay the same and I love it as much as did the day I moved in.
You know I'm a color loving gal and my white kitchen lets me switch out colors, collections and accessories on a whim.
Maybe it's the overabundance that was Christmas because ever since I packed away the last piece of tinsel, I've been craving simplicity.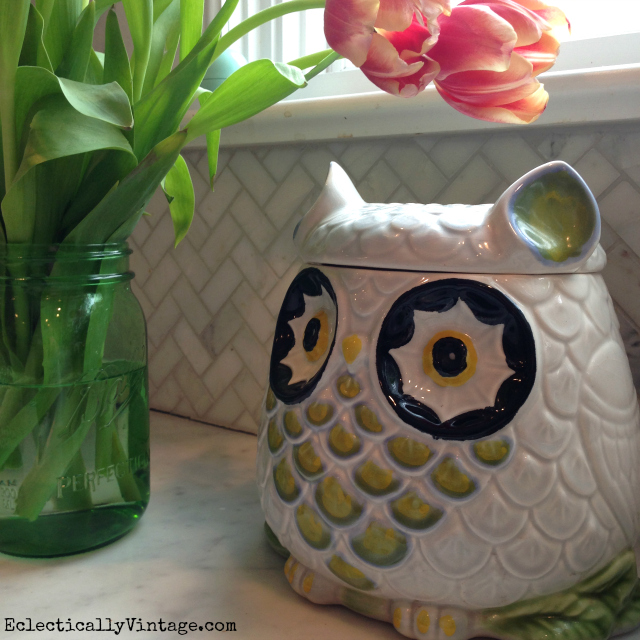 Of course, I'm not completely abandoning color.
Flowers have been perking me up as I count down the days til spring.
And a hot cup of tea never hurt either.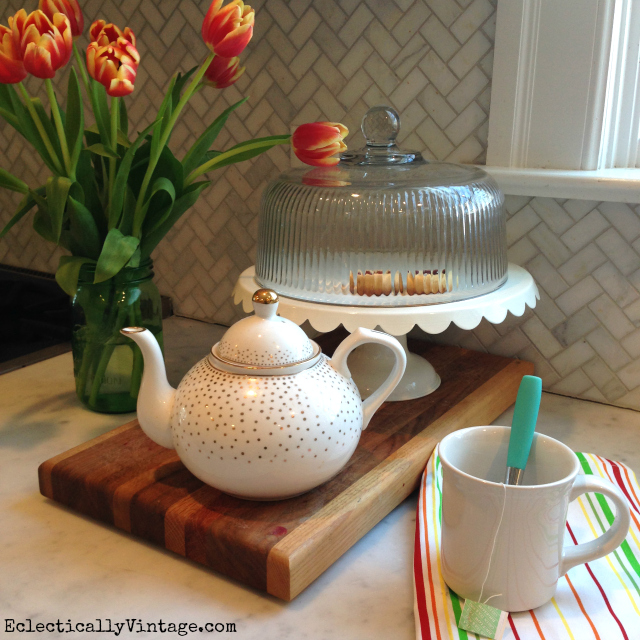 I'm loving mint tea right now.
What's your favorite?  Or are you a die hard coffee drinker?
P.S. Follow me on Instagram where I share these snaps around my house and more.