It's a Cinch – Dollar Vase into Glimmering Candle Holder!
See how to turn a cheap vase from the dollar store into a beautiful mercury glass look alike candle holder using spray paint and rubber bands! I love good mercury glass crafts. So what better way to turn those ugly old glass vases that we all have multiplying in drawers and on shelves and not really doing anyone any good in their boring, unadorned state.
How to Turn an Ugly Dollar Store Glass Vase into a Glimmering Candle Holder
* Ugly glass vase (on hand but can find at Dollar Store – $1)
* Rubber bands (on hand from my girls giant rubber band ball)
* Spray paint (on hand but around $6 with Michael's coupon – I used Rustoleum Metallic Silver – $6)
* Candle (on hand – but you guessed it, Dollar Store – $1)
Cost – $2 (plus cost of spray paint – one can is enough to create dozens of candleholders)
The oh so simple deets:
1) Wrap rubber bands any which way around ugly glass vase.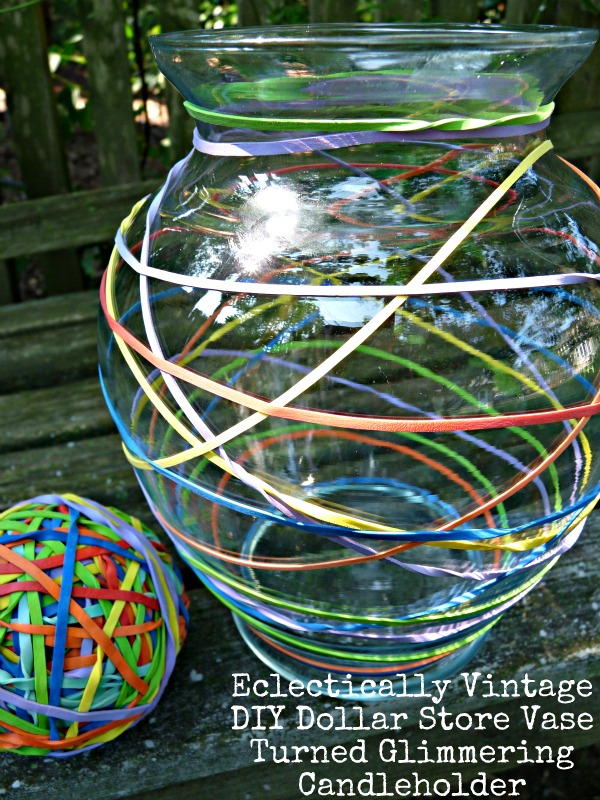 2) Apply one coat spray paint,
wait 20 minutes (check your email, thumb through a magazine, sip a cocktail) …
apply second coat of spray paint.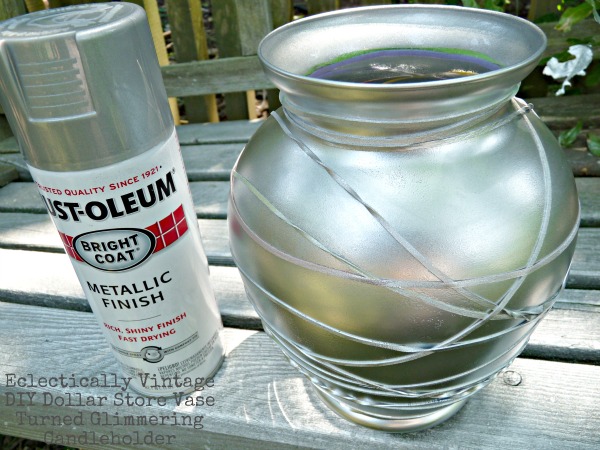 3) Wait about an hour (wash your hair, write a poem, sip 2 cocktails) then remove rubber bands from vase.
Light a candle, pop open a bottle of bubbly and voila – instant romance!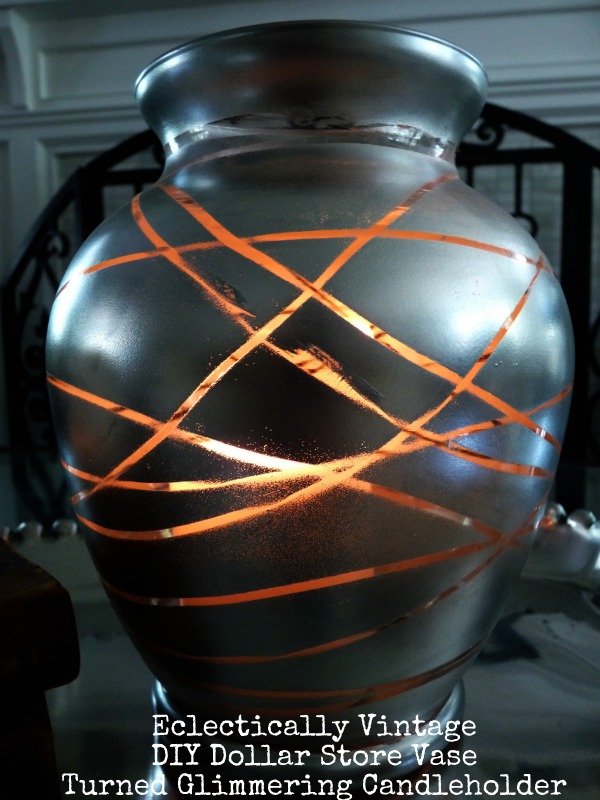 Like a fish, I'm attracted to all things shiny
and this candle holder really fits the bill.
Quick and cheap (unlike myself) but very good qualities in a craft!