Come in my pretties.
Helga is getting ready to party and she's breaking out her cauldron and mixing up a poisonous brew of eye of newt.
October 31 – time for my girls annual Halloween party.  Tricks and a few treats to get the night started before filling up their plastic pumpkins with sugar overload.
Not having a party?
It's easy to spookify your house just by sprinkling a little Halloween gore into what you already have.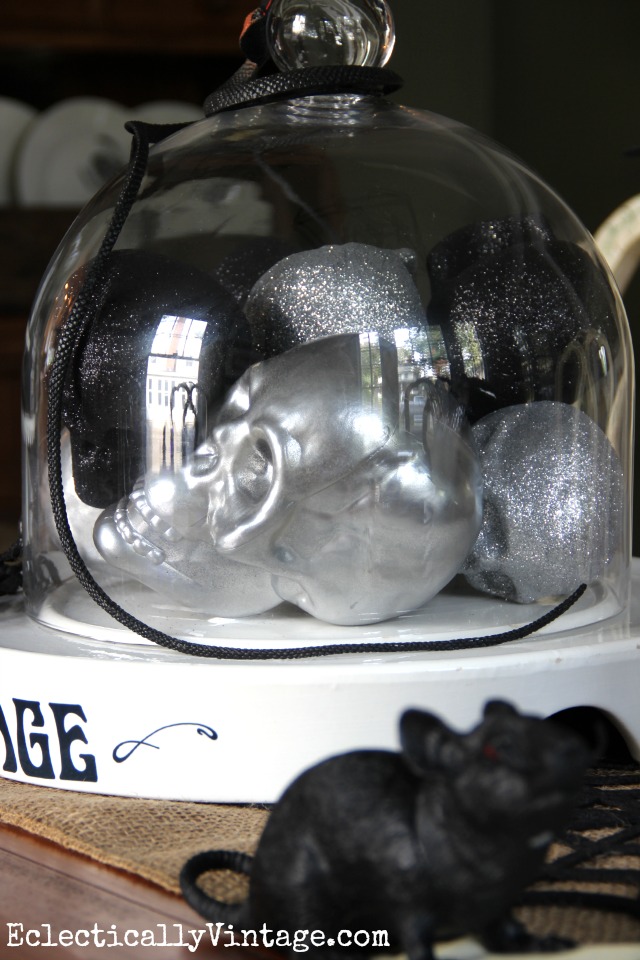 Plain pumpkins get a makeover with these cool Martha Stewart lace pumpkin sleeves.
I love that they easily slip on and off and can be reused every Halloween.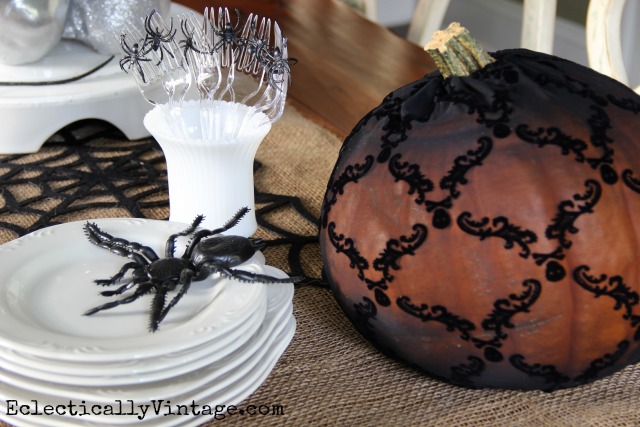 Look before you bite into that tasty treat or you could have a mouth full of spiders.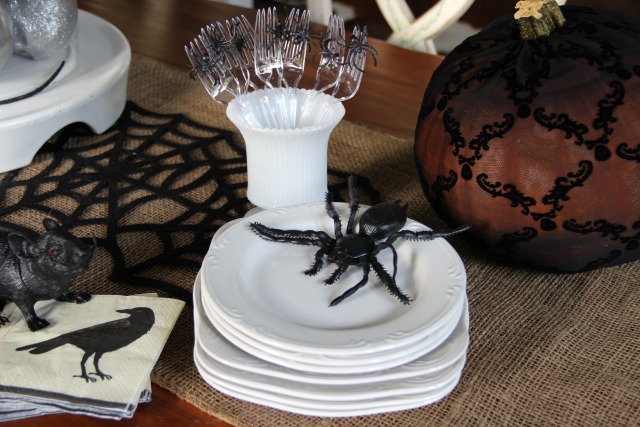 Pick your poison.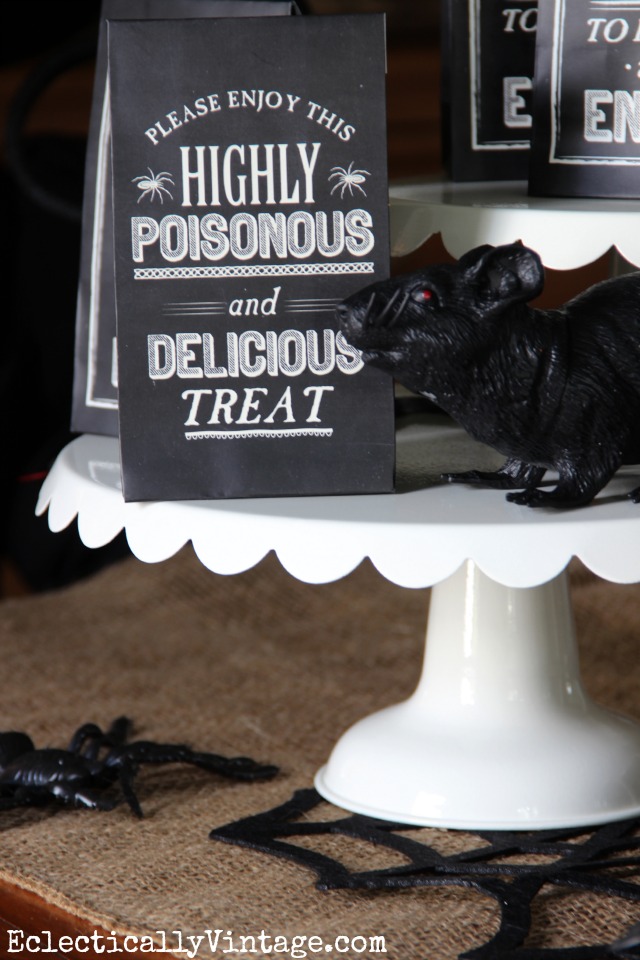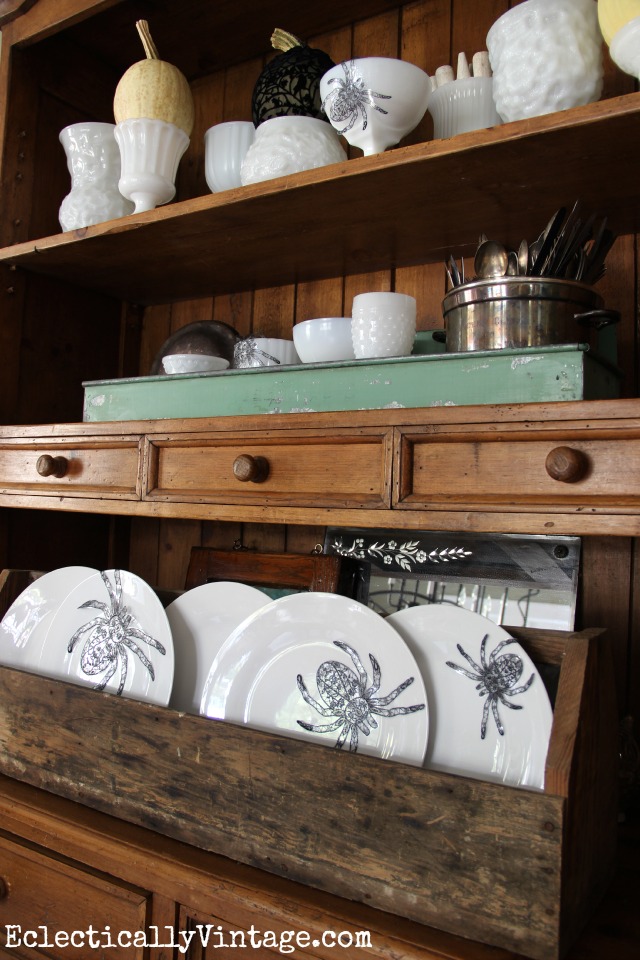 A swarm of spider decals stuck here and there are an easy, no commitment way to haunt the house.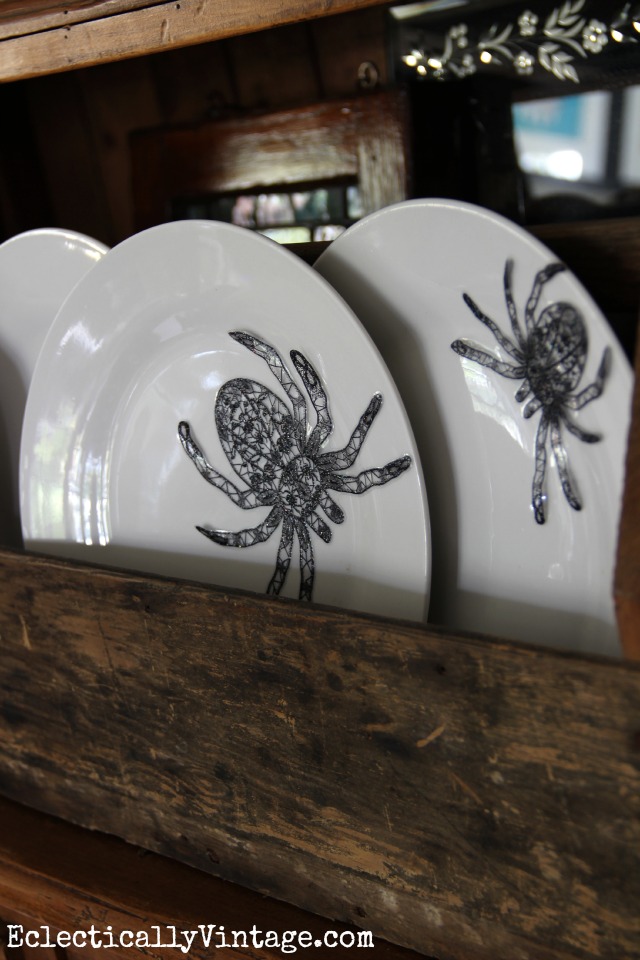 Remember my fall mantel?
A trio of black crows and my copper jack-o-lantern are all that's needed to transform it for all hallows eve.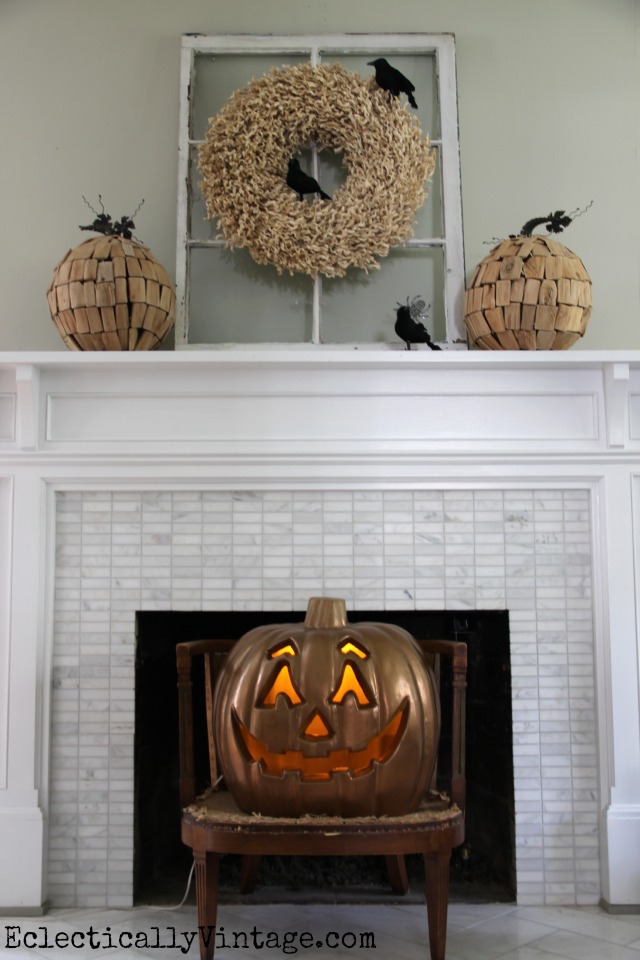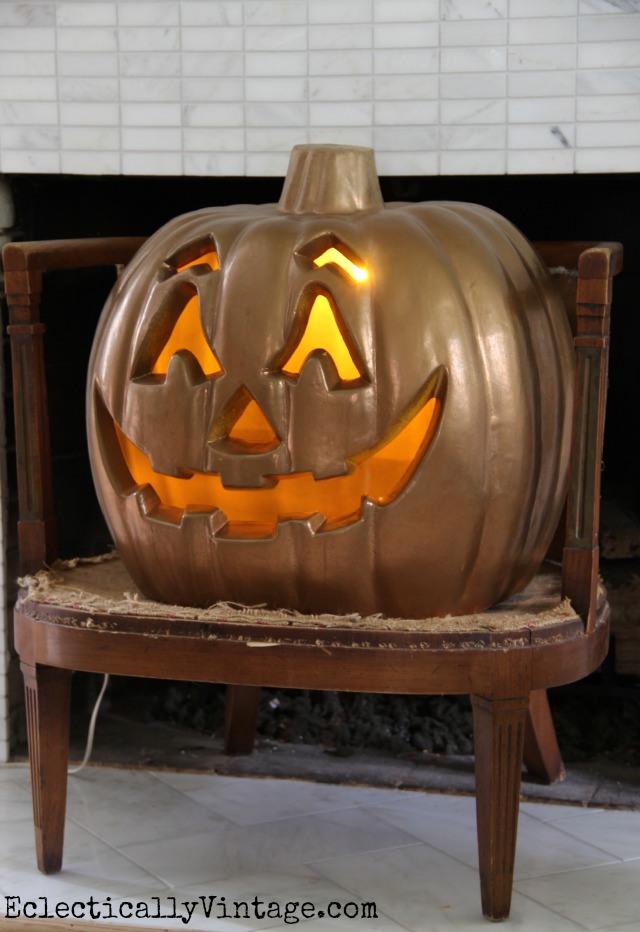 Feel free to print your own set of my FREE Halloween printables.
Mr. Bones thinks they're a real scream.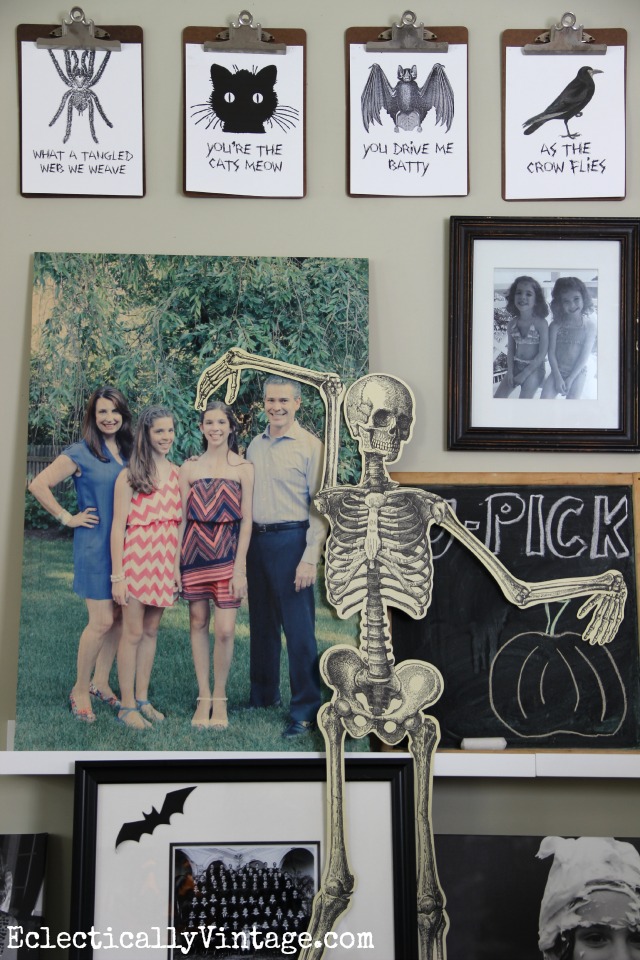 Boo to you – love Sushi.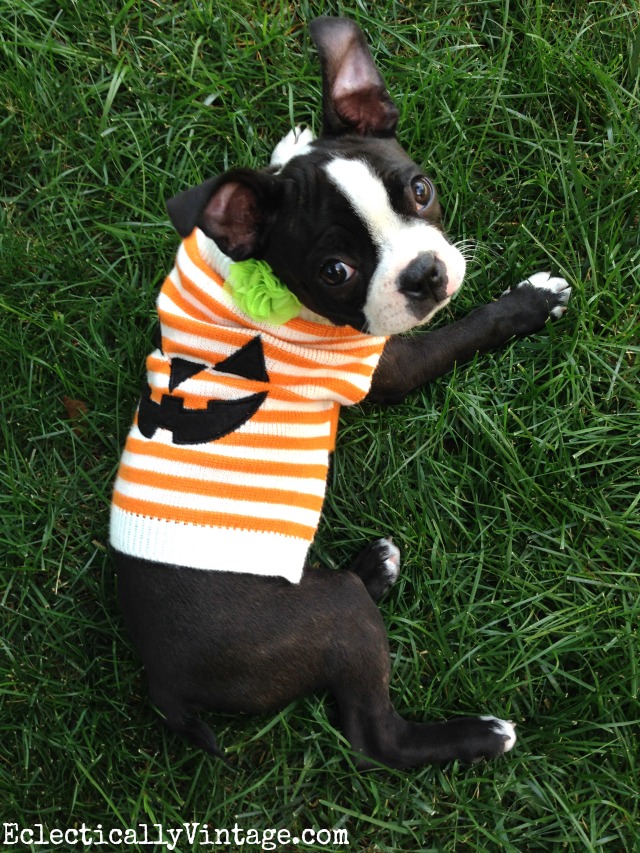 Check out more of my hauntingly good Halloween projects.
Click links or find these Martha Stewart Halloween supplies at Michaels.
Gothic Lace Table Runner
Chalkboard Treat Bags
Pumpkin Sleeves
Spider Decals
Bat Decals
Hanging Skeleton
Find Dog Pumpkin Face Sweater here
I'm part of the 12 Months of Martha team where my BFF Martha Stewart sends me a box brimming with supplies each month to create something fabulous – I only speak the truth.