Eclectic Garden Tour – Daisy Mae Belle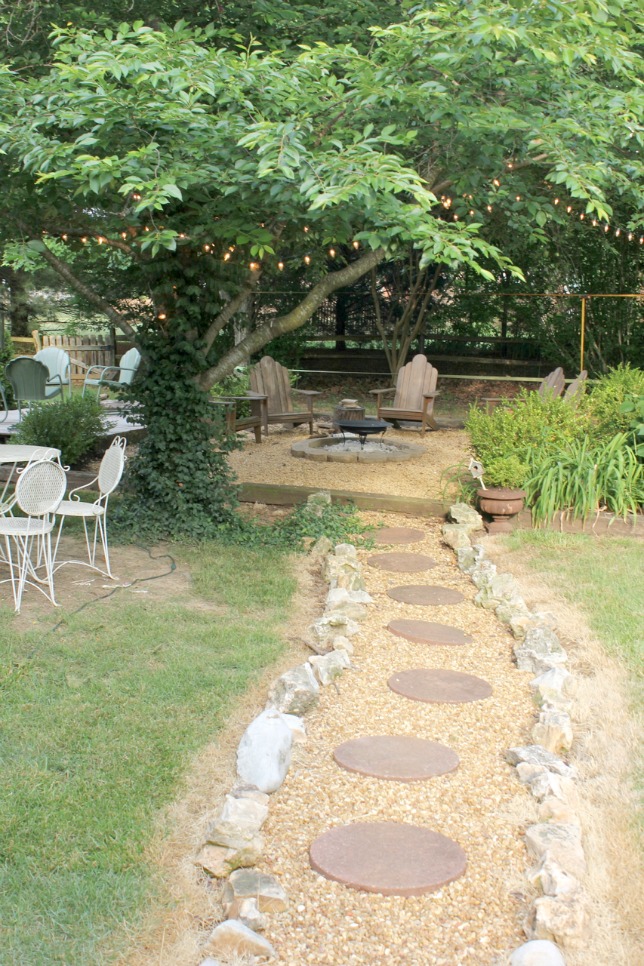 Melissa of Daisy Mae Belle has a backyard made for enchanted parties under a canopy of lights.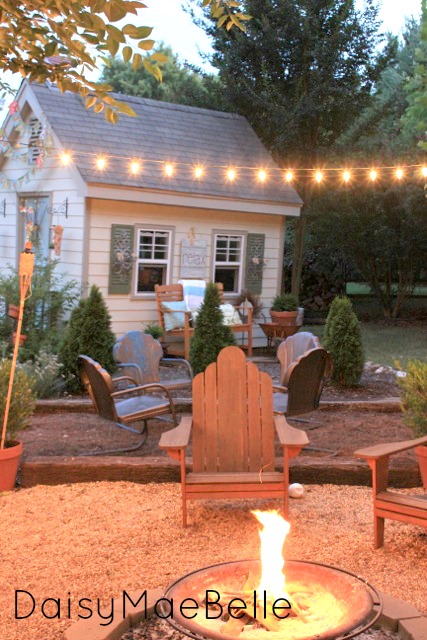 The perfect place to warm up on a chilly summer night – with s'mores of course.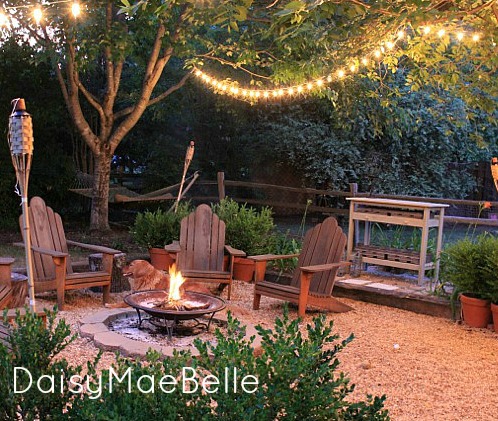 An old play house got a facelift and now does duty as the world's cutest craft shed.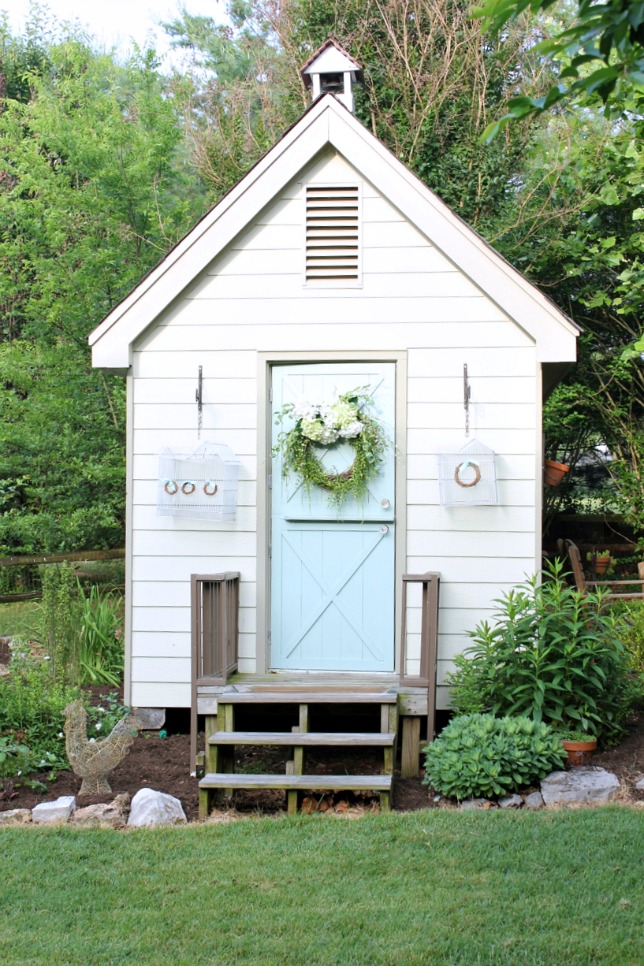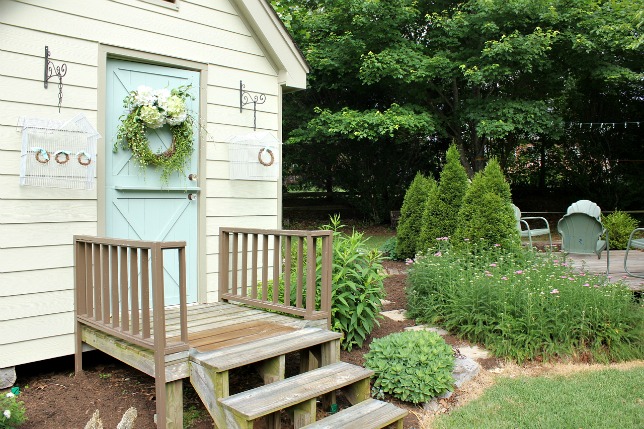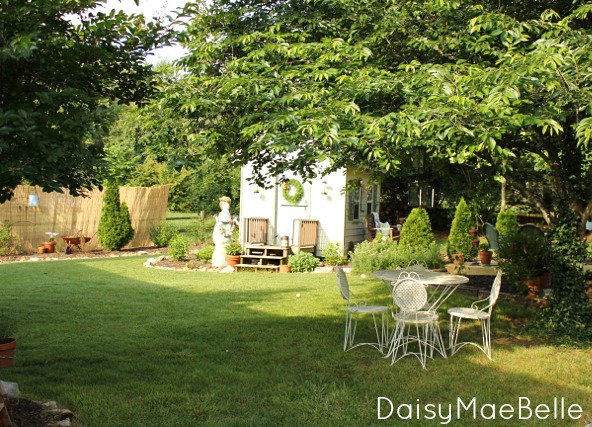 The sign says it all.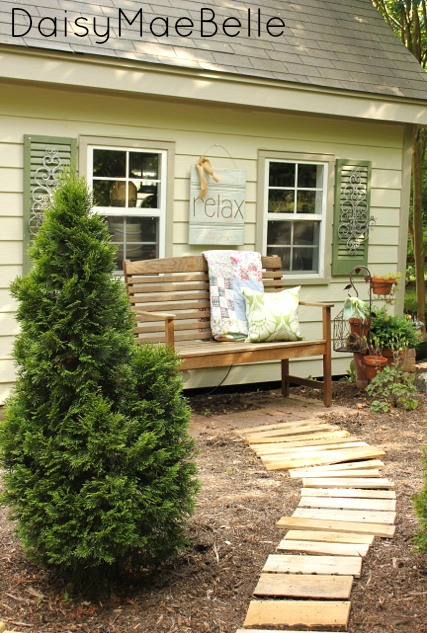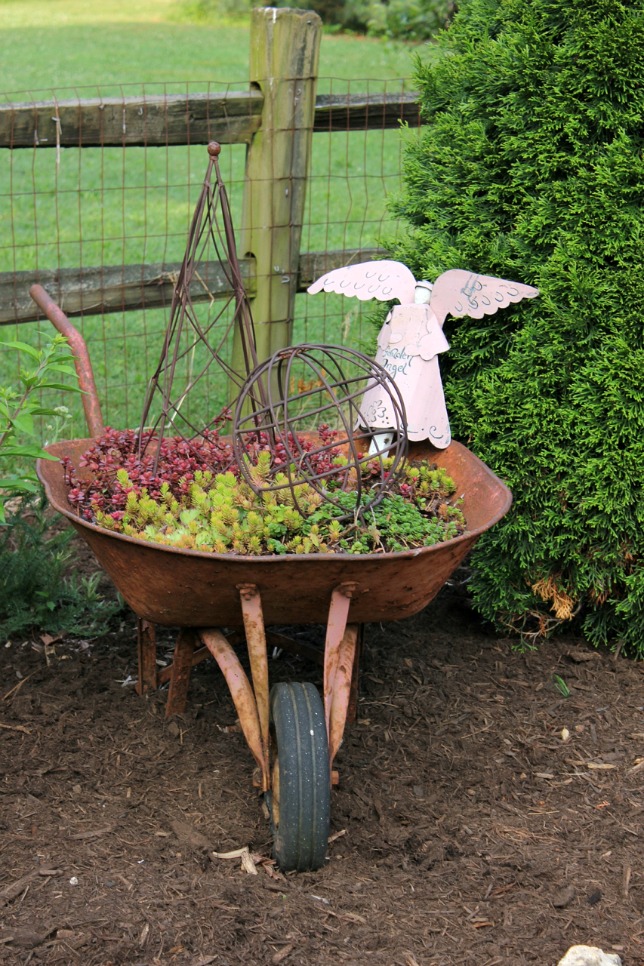 How cute is this little DIY tent – all that's missing are kids huddled together telling ghost stories.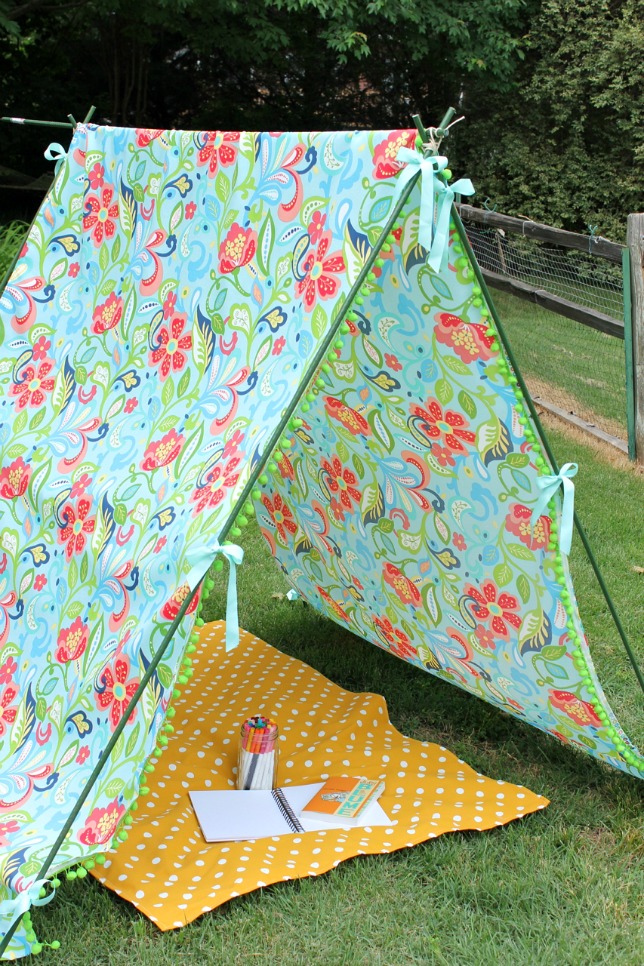 See how this platform deck was created from railroad ties and concrete blocks.
Here's a peek into the craft shed – make sure to take the full tour and prepare to turn green with envy.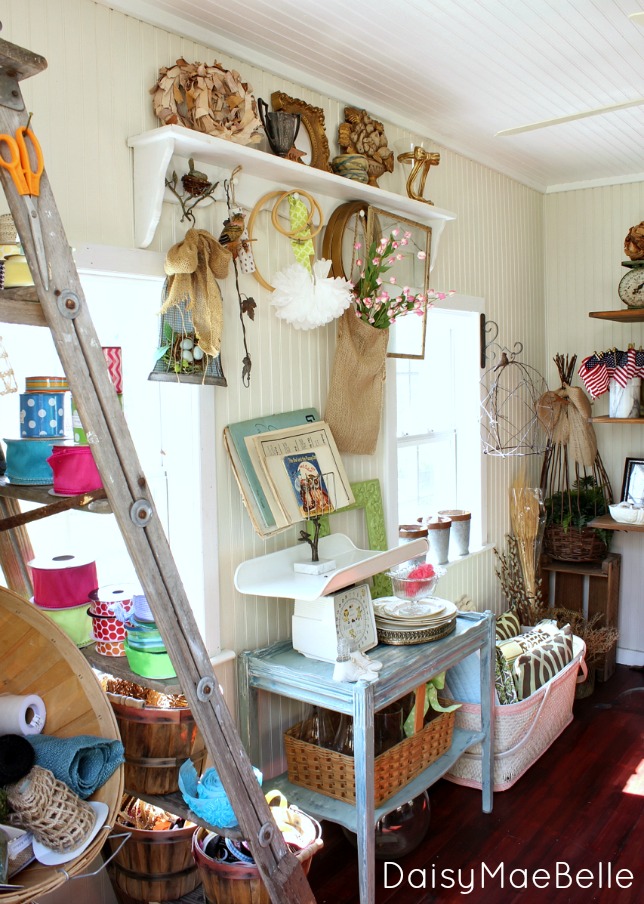 Visit Daisy Mae Belle and don't forget to bring sticks for your s'mores.
Like this tour?  You'll love all of my Eclectic Home and Garden Tours.