My Summer Kitchen and a 70's Flashback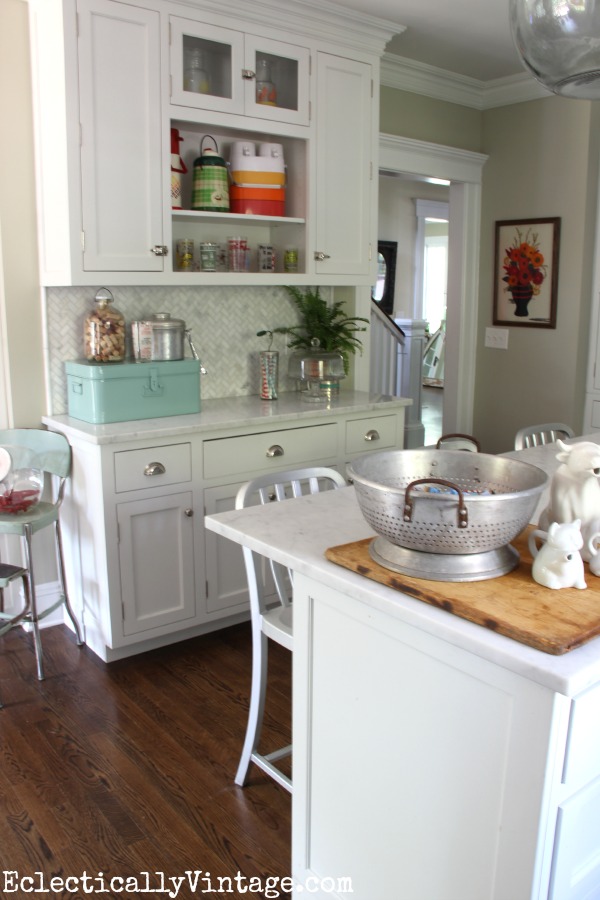 Are you a little bit country or a little bit rock and roll?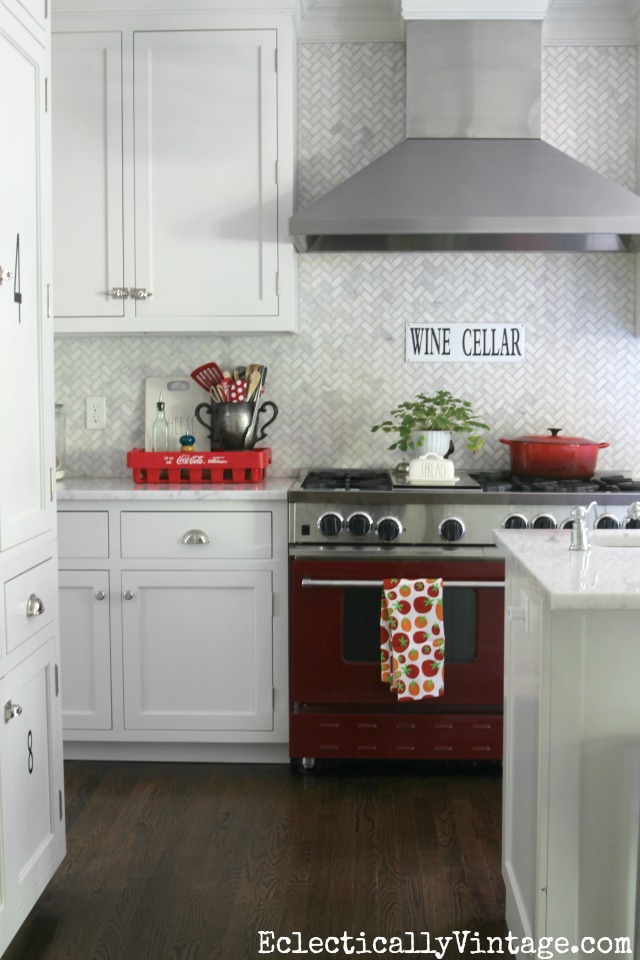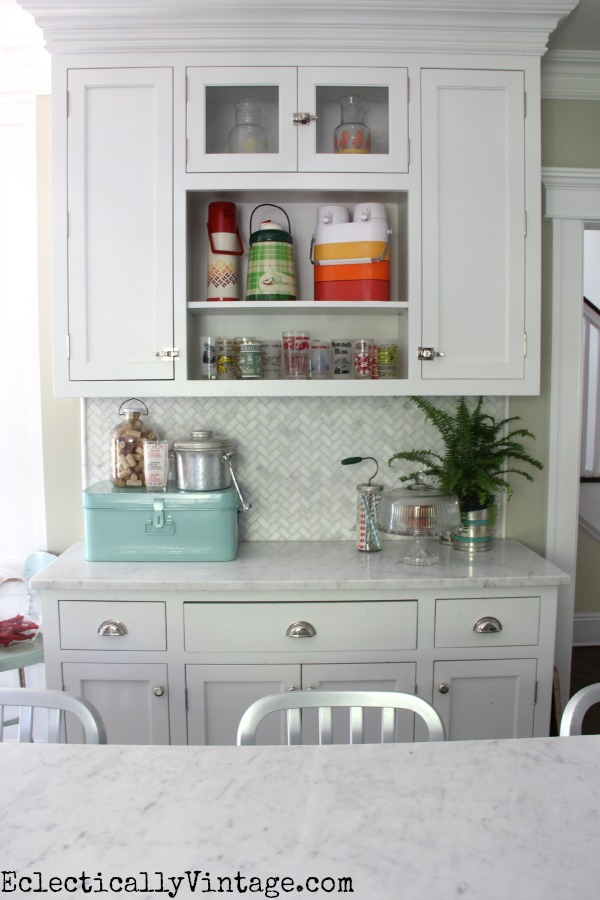 I'm having flashbacks to my childhood filled with peanut butter and jelly sandwiches and Devil Dogs eaten out of my Donny and Marie lunchbox with matching thermos.
Donny was a little bit rock and roll and I was helpless to resist his purple socks?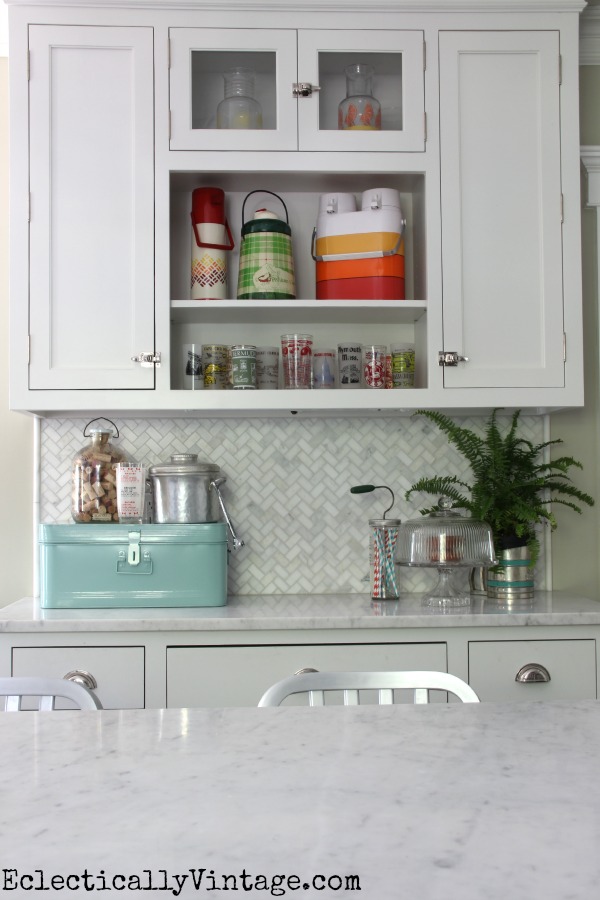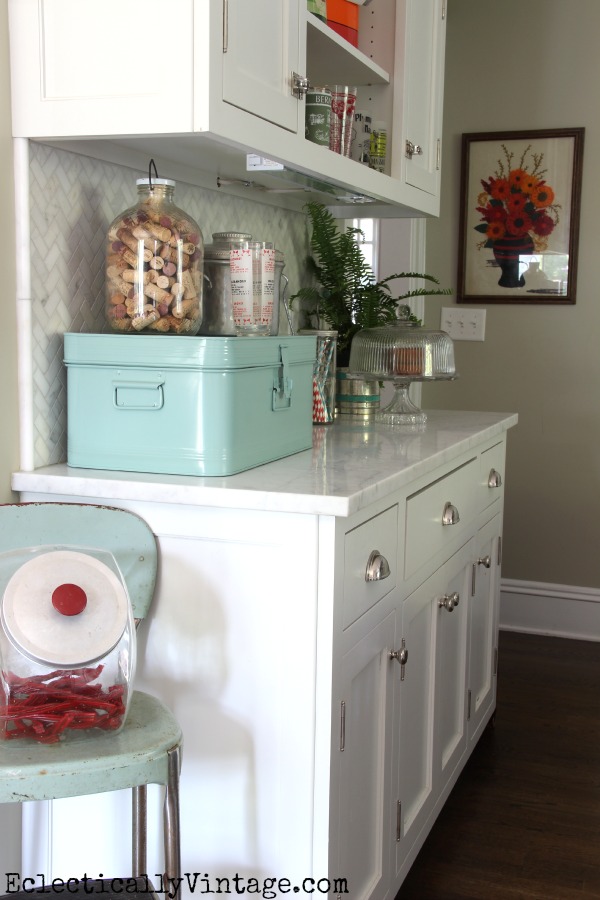 These definitely have a fun 70's vibe and go perfectly with my vintage 7-up sign window treatment.
They make me want to break out my plaid bell bottoms …
or mix up a fruity concoction and serve it up in a vintage travel glass.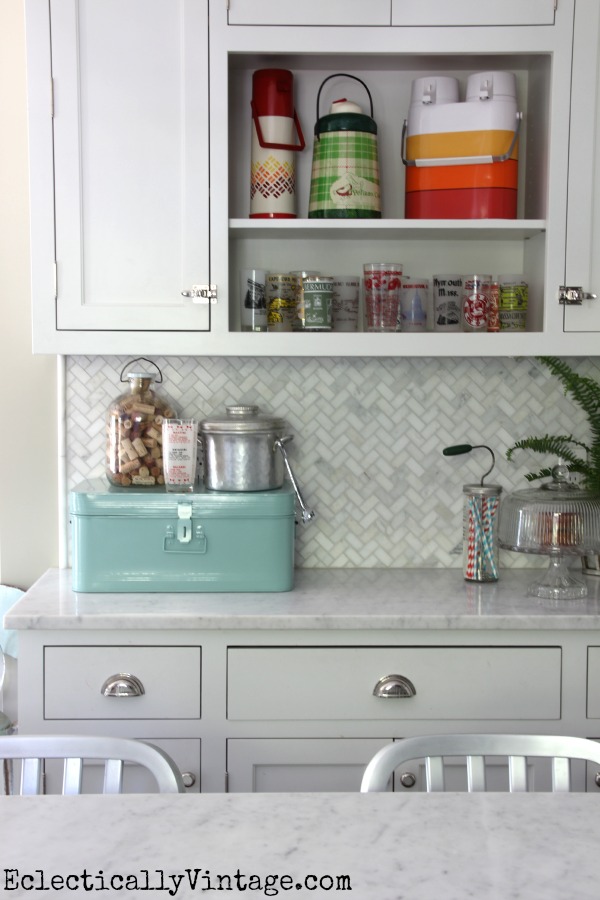 Of course, when friends come over for those fruity concoctions, I'll be ready with my hidden stash of supplies that perfectly matches my $1 estate sale step stool find.
A metal chest from HomeGoods is filled with outdoor party supplies.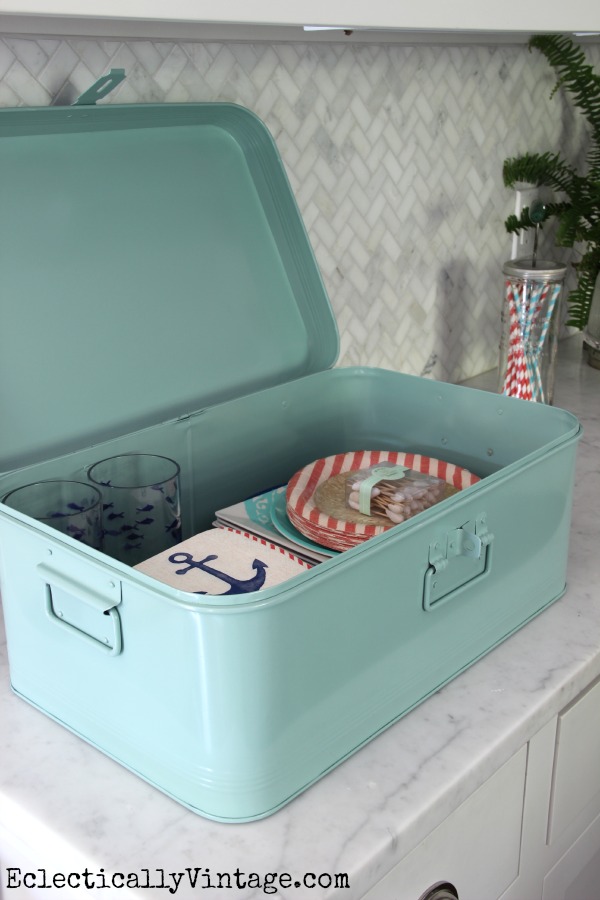 For the morning after, the coffee will be brewing to cure what ails you so add a splash of milk or heavy cream from the animal of your choice (I'm partial to the pig).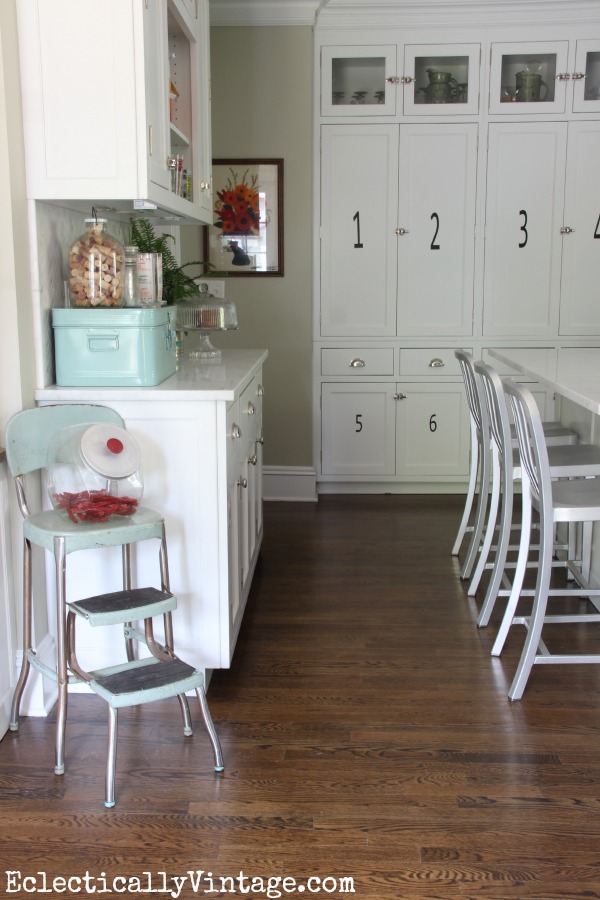 Now if I could just find a Donny and Marie thermos.
P.S. See more of my kitchen here including a red stove and my favorite lights made from demijohns!
P.P.S. Here's my favorite fruity concoction.