Eclectic Garden Tour – Gypsy Farm Girl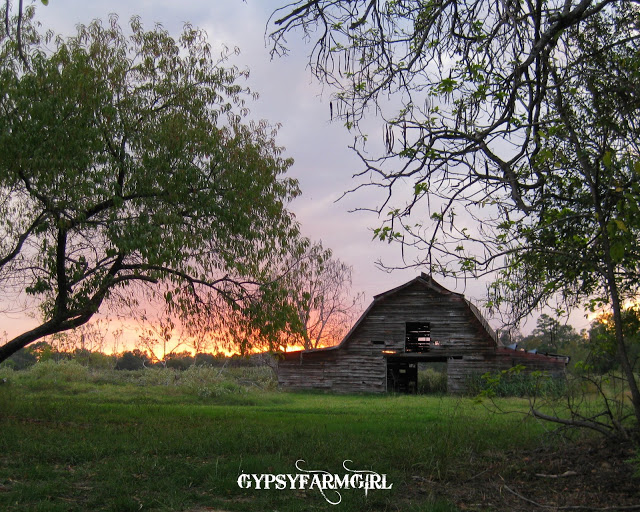 Why buy a garden container when you can use what you have?
That's Janice of Gypsy Farm Girl's philosophy and it's given her the cutest junk and flower filled yard.
She lives on a Texas cattle farm and shares her garden with a few four legged friends.
She even found this gazebo in a ditch, hauled it home and worked her magic with a tin roof, carved initials and the cutest painted floor.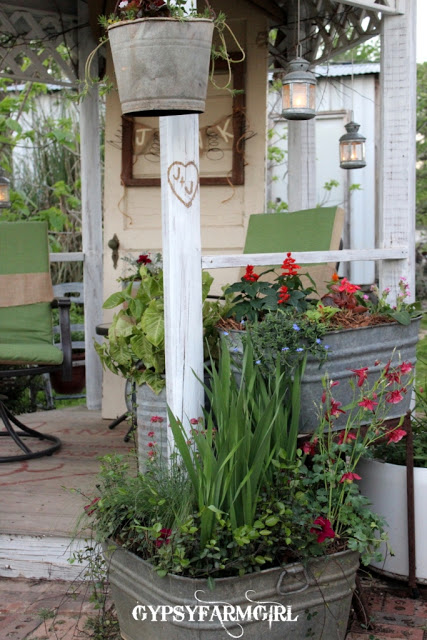 What's a gazebo without a fun candelier – this one made from old glass insulators.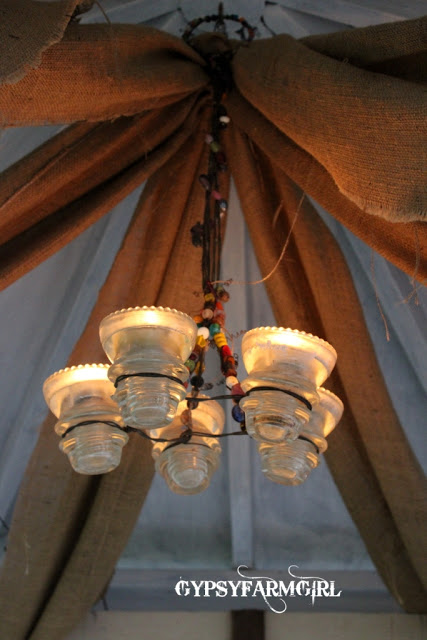 Junk containers fill the yard.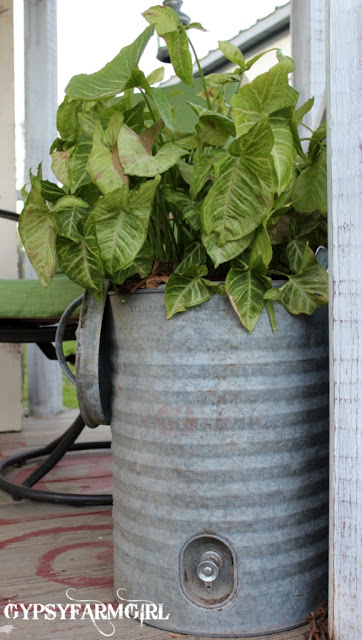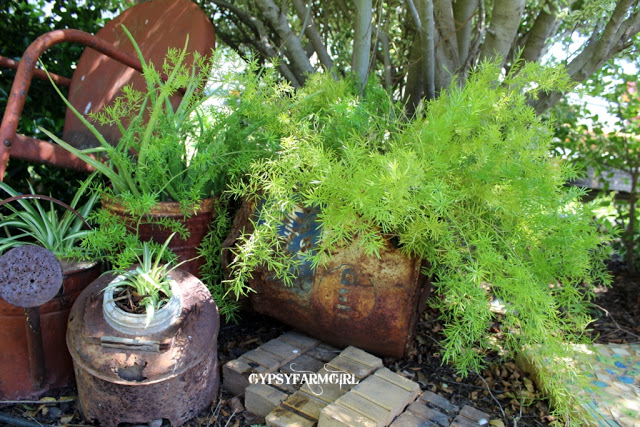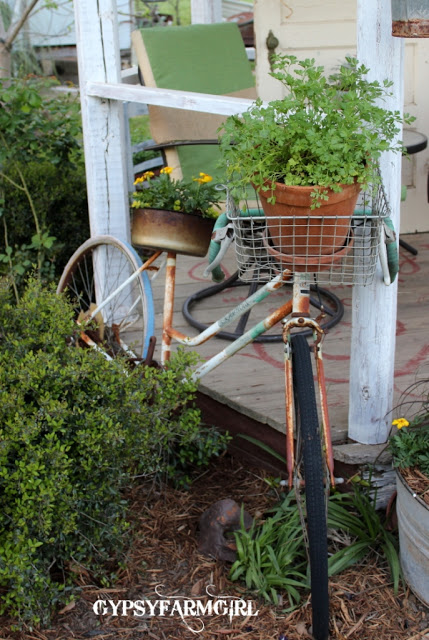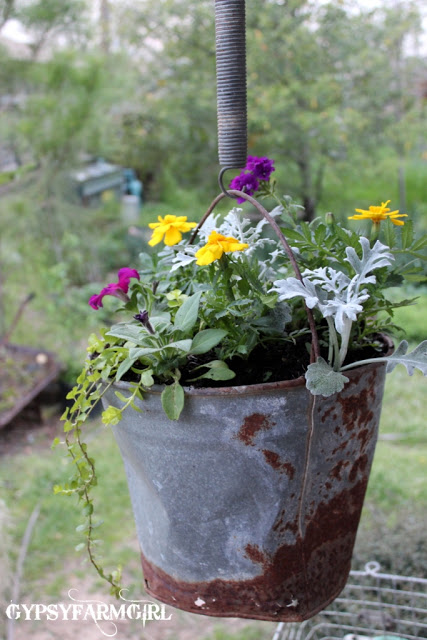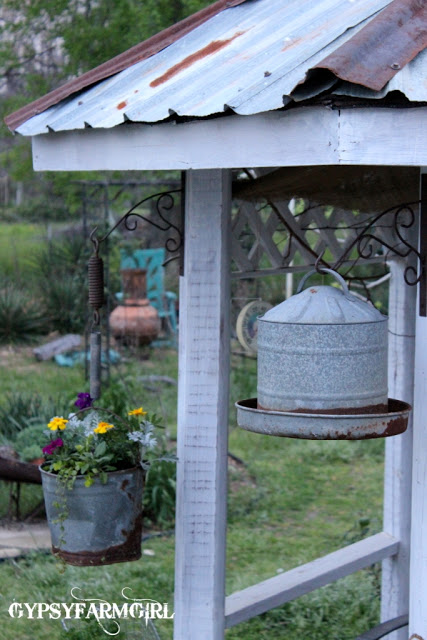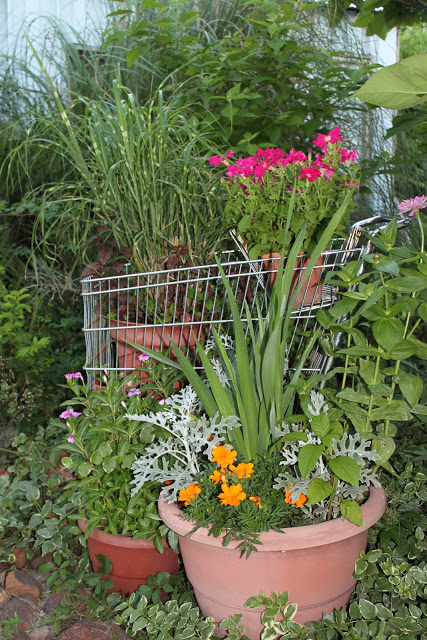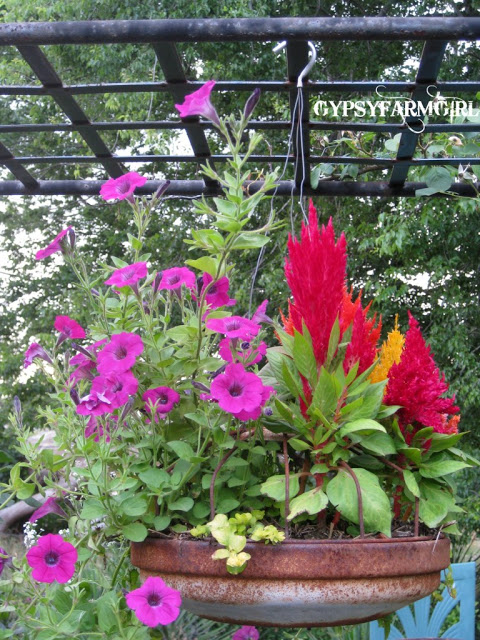 Janice loves thrifting and apparently, so do her cows!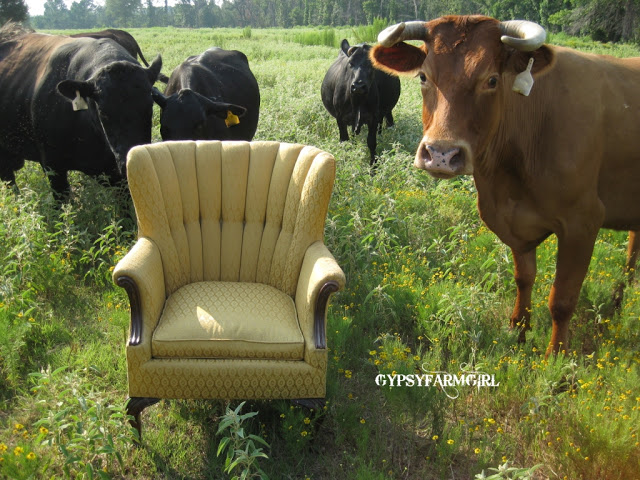 Stop by Gypsy Farm Girl to check out more gorgeous shots from the farm.
Like this tour?
You'll love all of my Eclectic Home and Garden Tours.