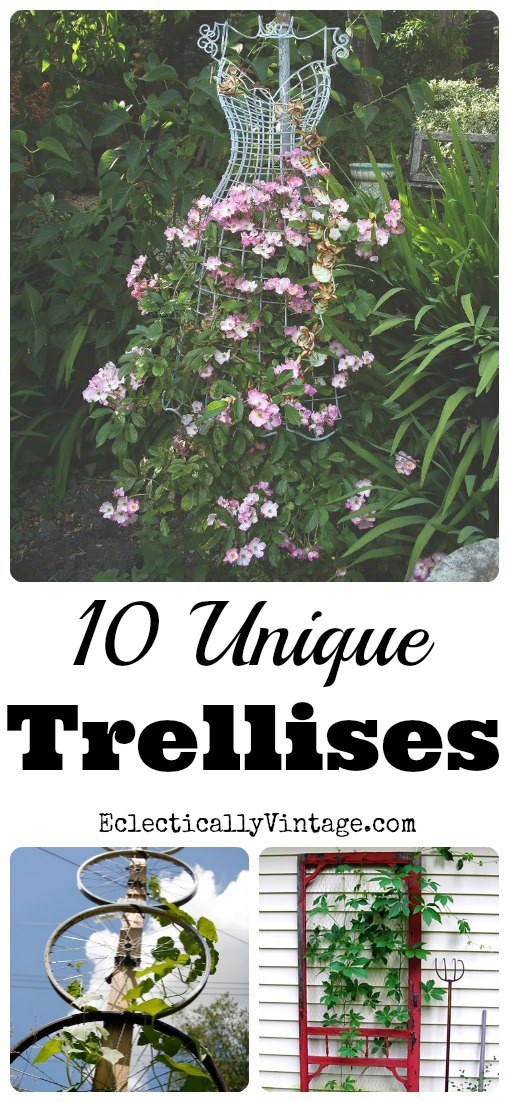 Ever since I planted my first clematis hoping it would climb and cover my mailbox post (which it sadly did not) in a mass of colorful blooms, I've wanted a trellis.
These trellises are making me climb the walls!
Turn spare bike tires into a flower tower trellis like this one.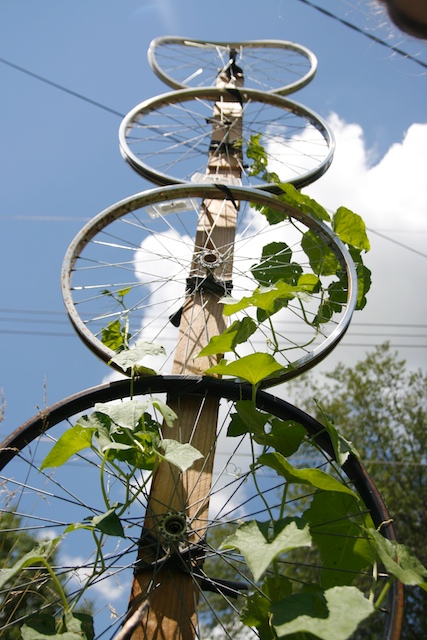 This dress form trellis is all dressed up with nowhere to go.  Except maybe a garden party.
Talk about farm to table!  This Plantable table will have your garden at your fingertips during dinner.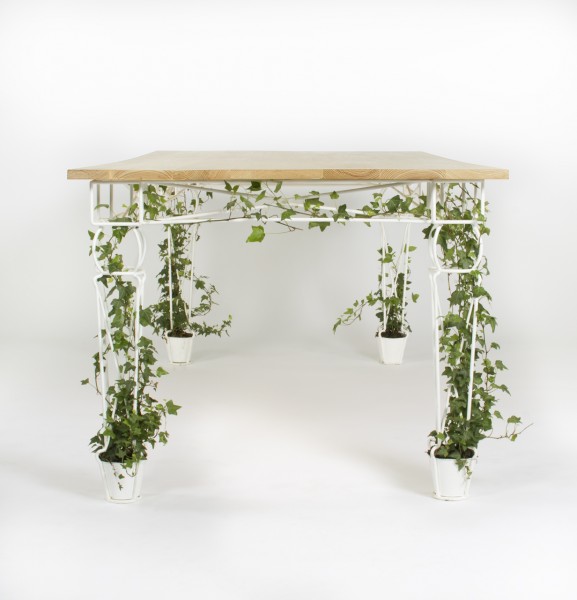 I love the shape of this trellis arbor.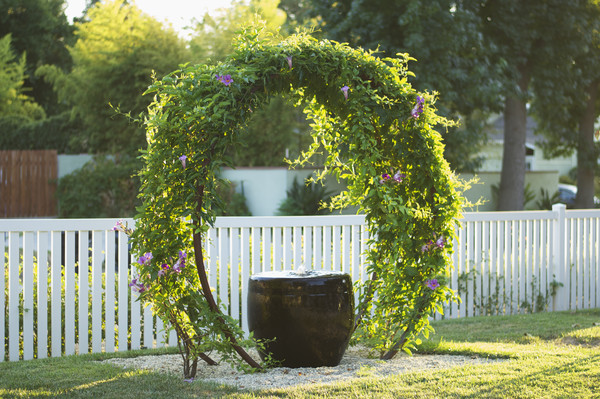 My thrift shop candelier makes the coolest trellis.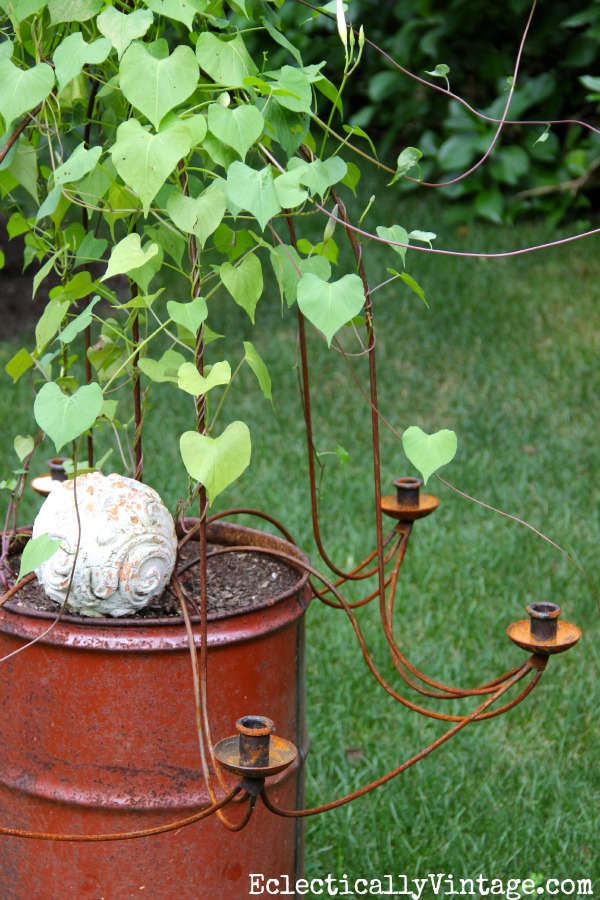 I love how Cottage in the Oaks turned that shovel upside down to make the perfect place for climbing vines.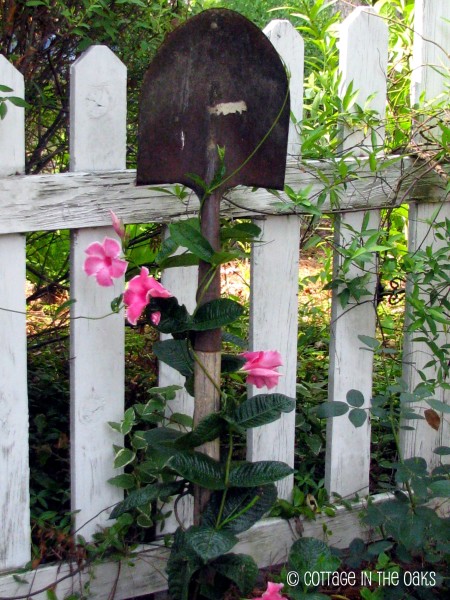 I've been on the hunt for an old screen door for my garden.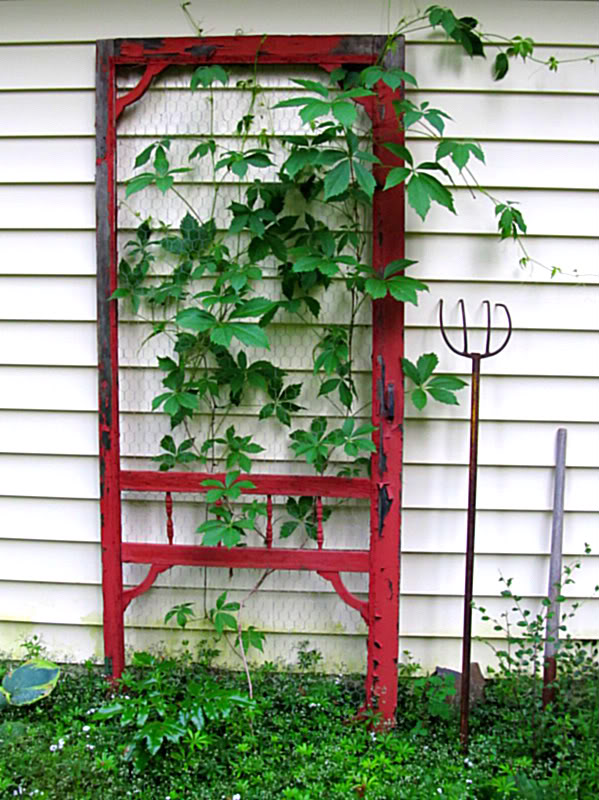 My friend Leo shows how easy it is to make your own garden obelisk and has a row of them in his amazing veggie garden.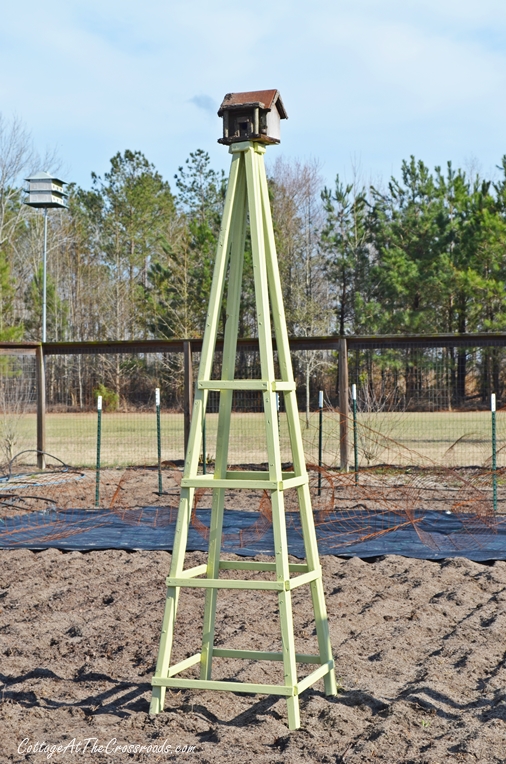 Hopefully, my quest for masses of colorful clematis will happen if I can just decide on my perfect trellis.
Want cool container garden ideas – click HERE?