You know you're good friends when you are invited to spend the night at a fellow bloggers house … and you've never met before! Six years ago, I visited Cassie and her fabulous multi-vendor antique shop located in a charming old barn. Her family welcomed me with open arms and I was even invited to her neighbors dinner party! Since then, she sold the barn, moved from Maryland to North Carolina and has been putting her creative stamp on her 1966 ranch house. Welcome to the Eclectic Home Tour of Cassie Bustamante.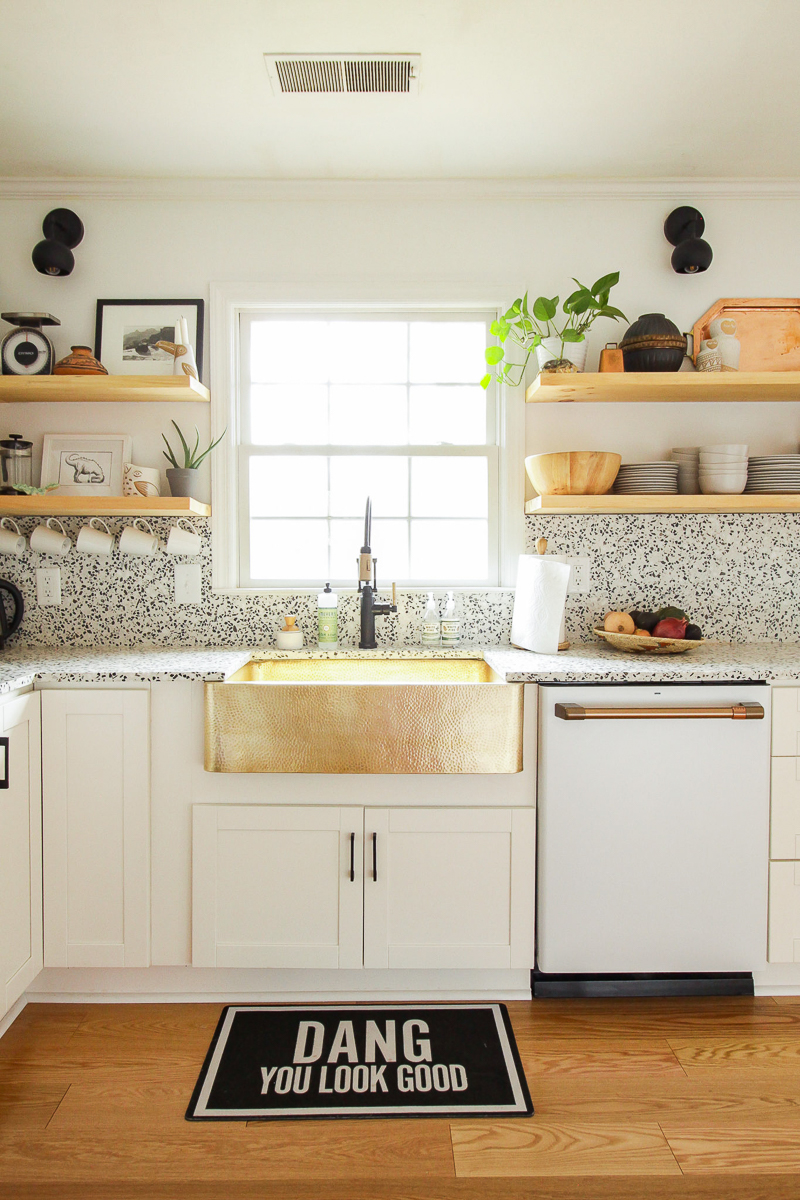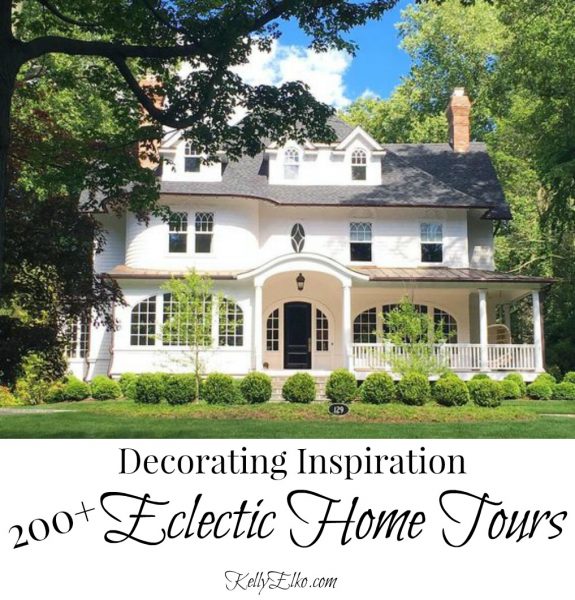 Says Cassie, "Home improvement and self improvement are my jam. I believe that we are all put here for a purpose, and we can create a beautiful home and life even on a tight budget."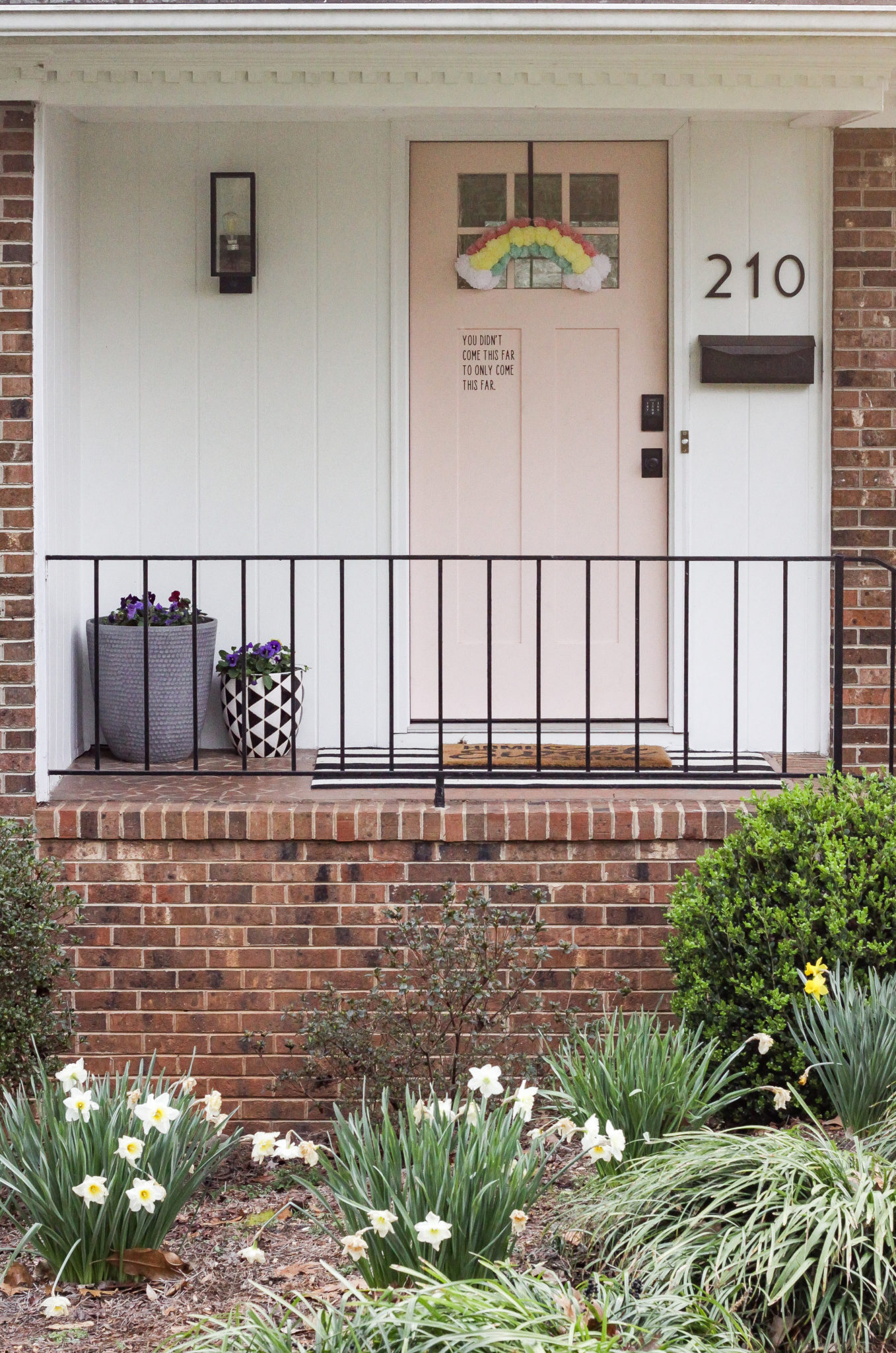 Cassie is the Energizer Bunny of home improvement and I'm amazed at how much she has accomplished in such a short period of time! From things as simple as updating and painting the blush pink front door to a full kitchen renovation, she's tackled it!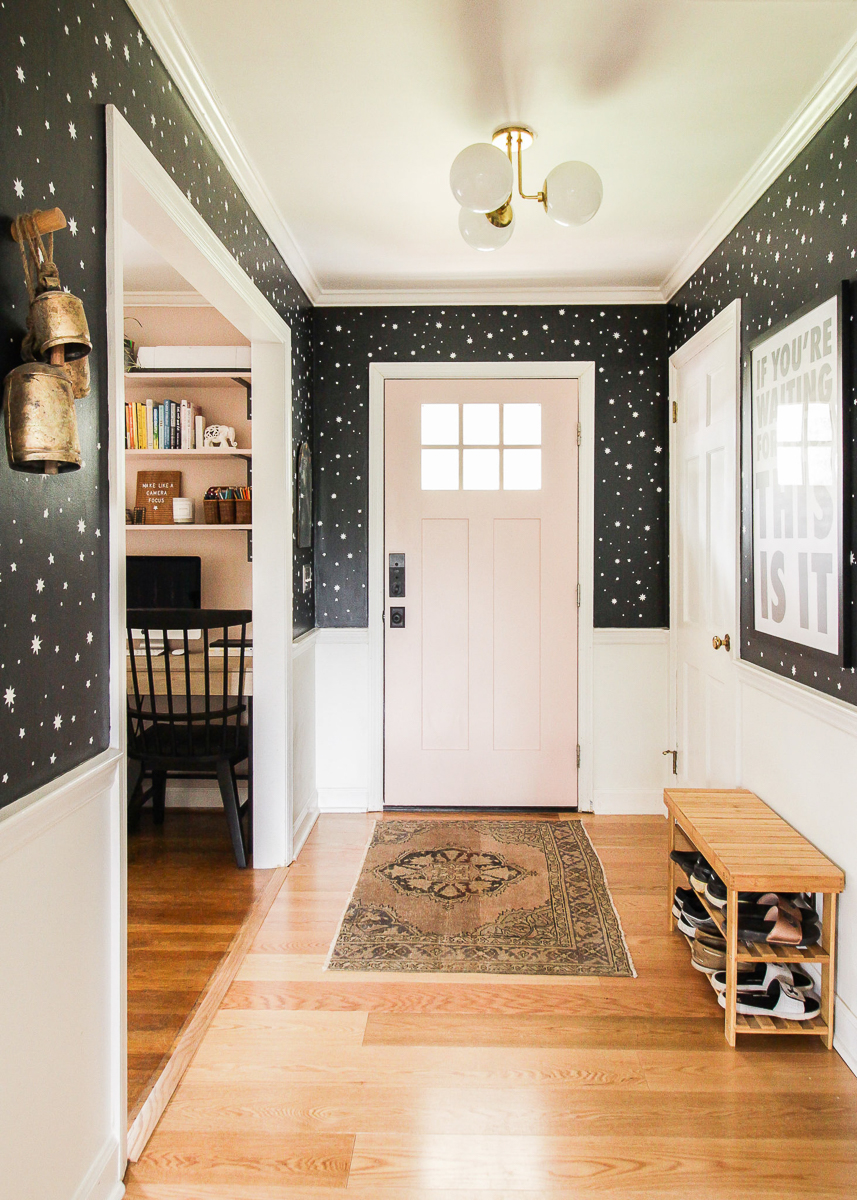 The gorgeous brass sink is the focal point when you walk through the front door.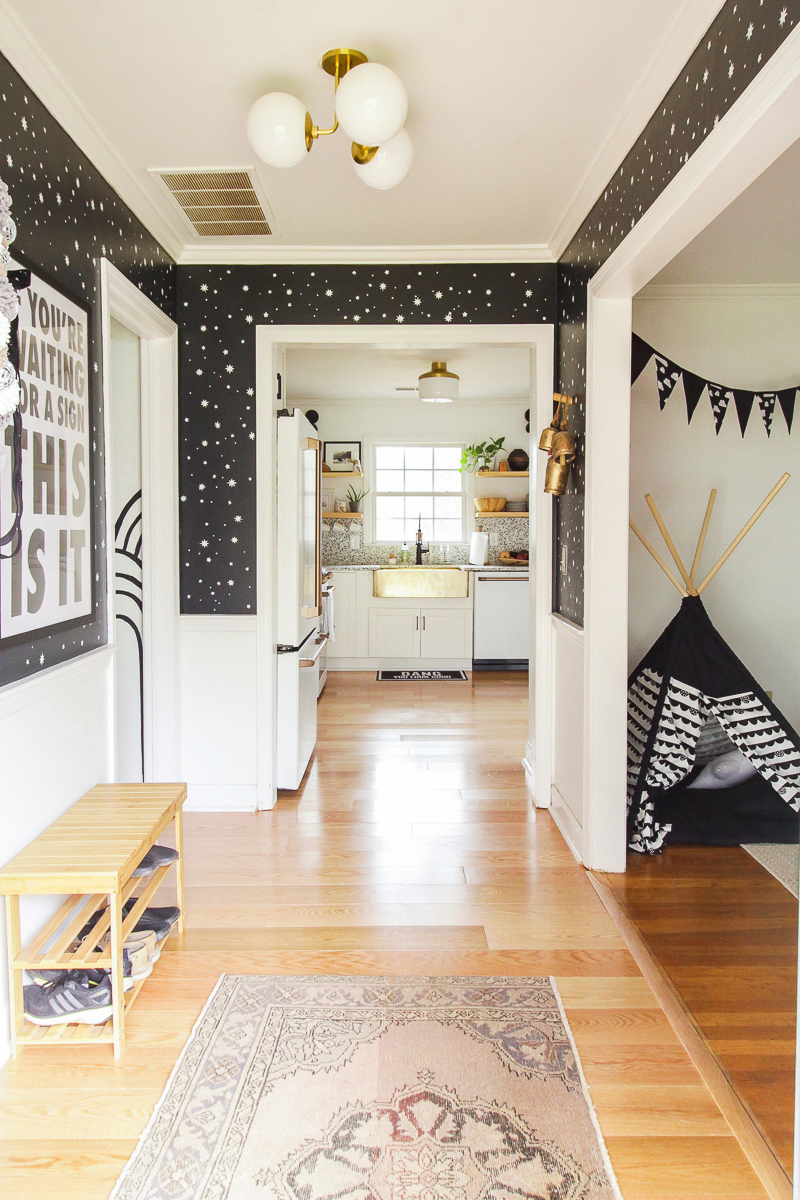 Dang, this kitchen looks good! Terrazzo counters and backsplash add interesting pattern to a white kitchen and budget friendly open shelves are perfect for displaying favorite things.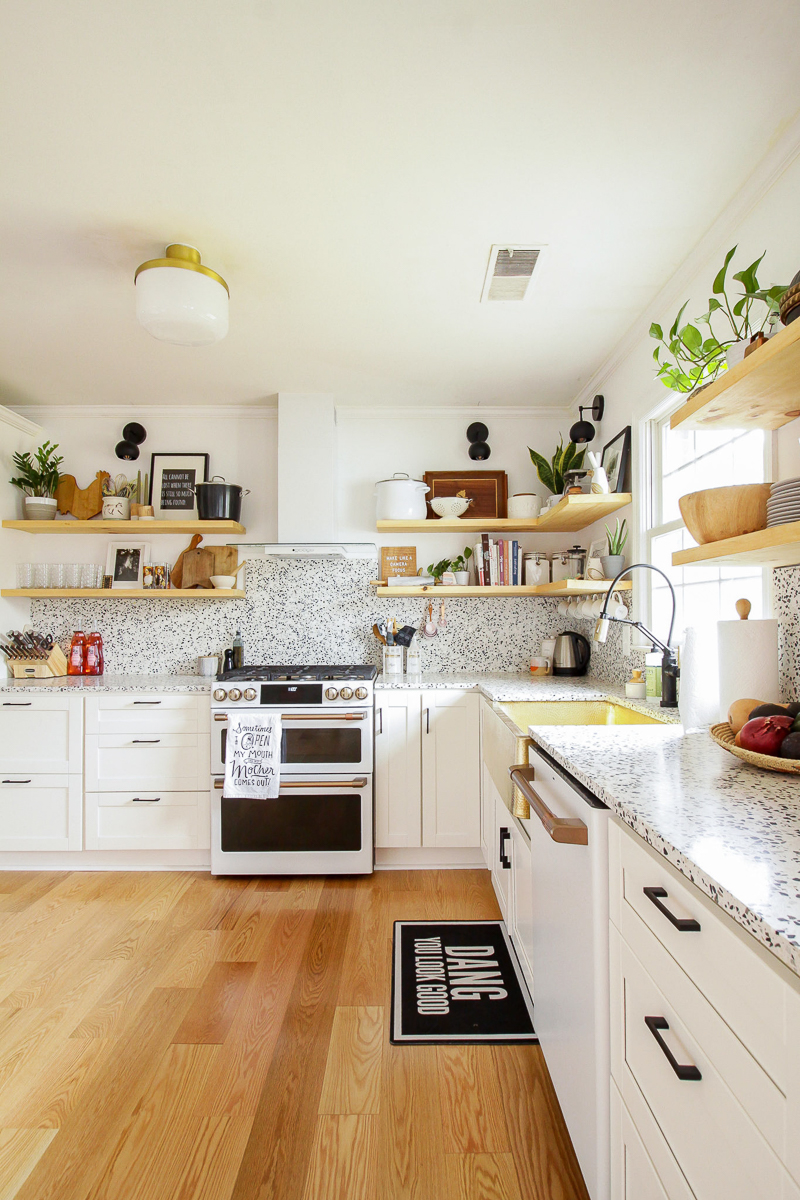 A built in banquette was added and Cassie worked her magic on the abstract wall mural.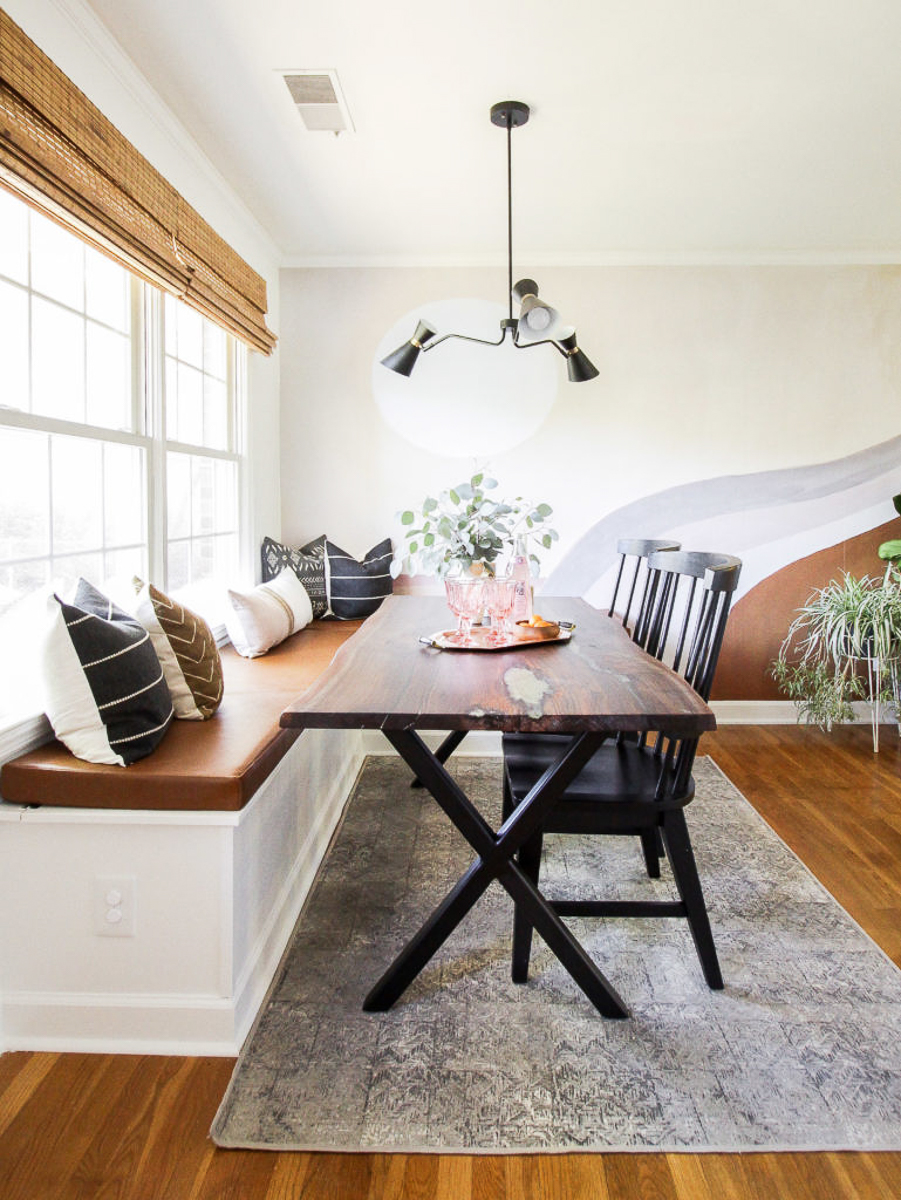 With two teens, a toddler and two dogs, the family room has to wear many hats and I love that Cassie found a spot for a desk with shelves that make the most of vertical space.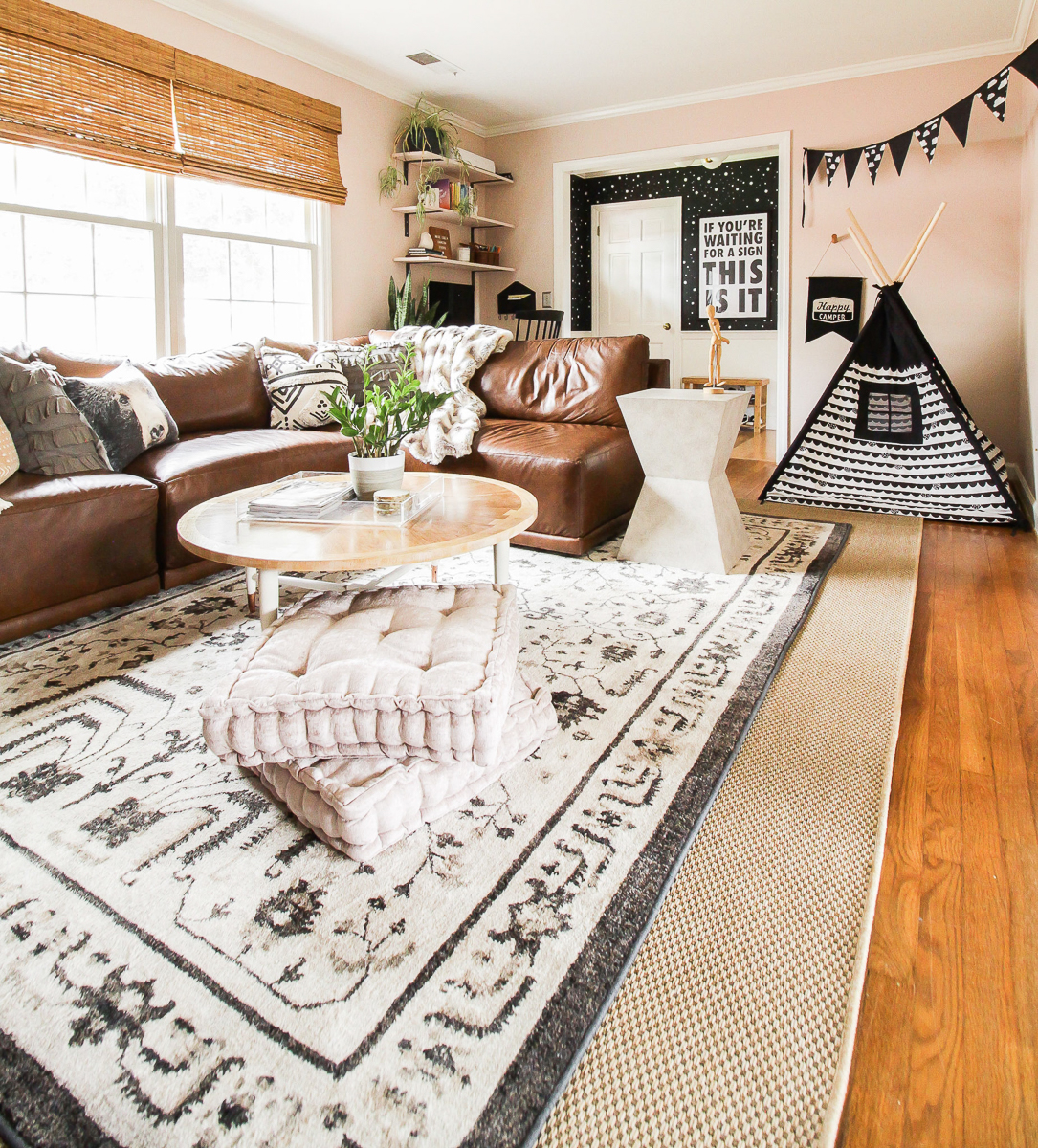 Ceiling fans have come a long way and I love the pattern on the fan blades.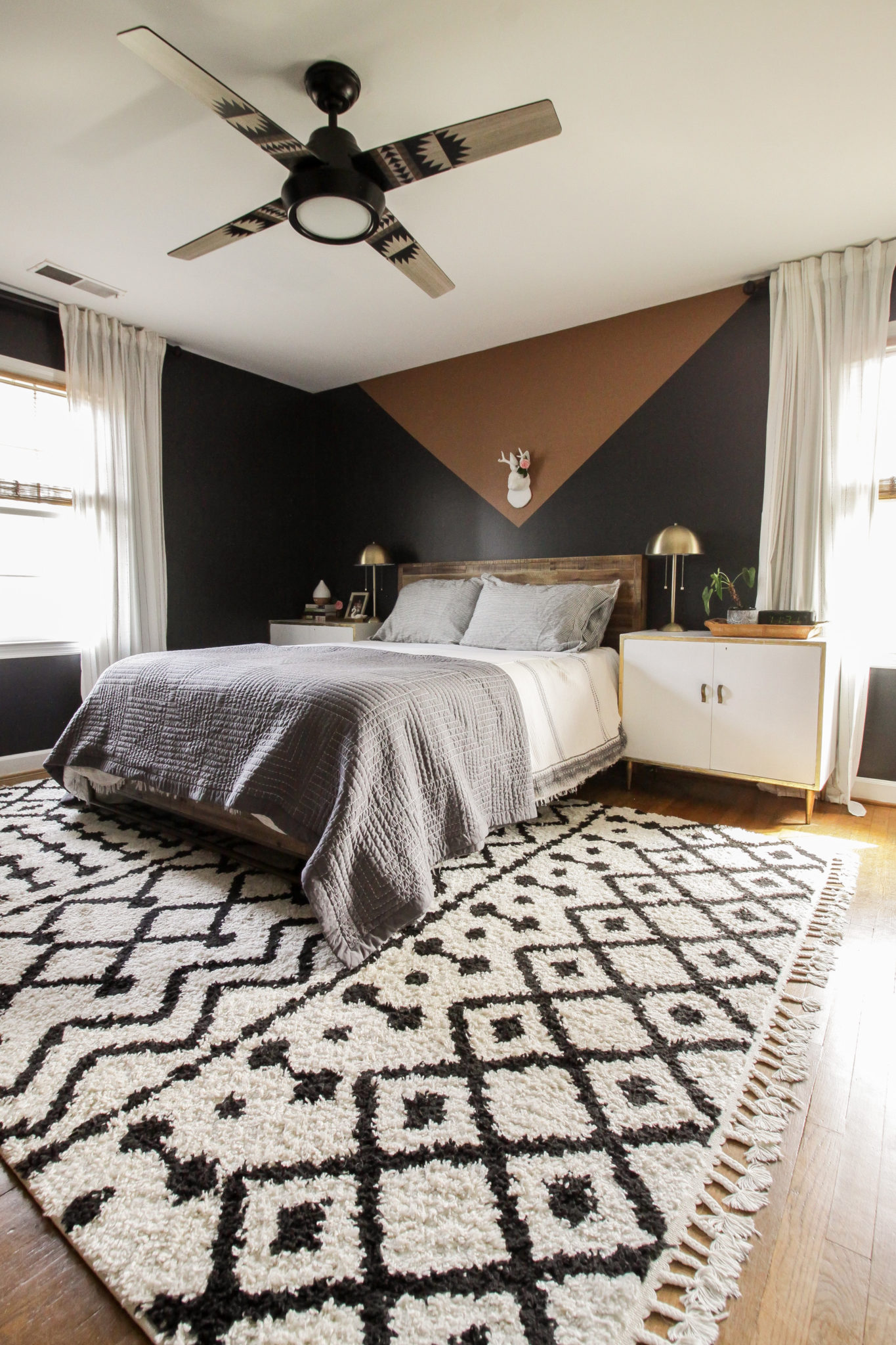 The gallery wall pops against dark walls that let the TV blend into the background.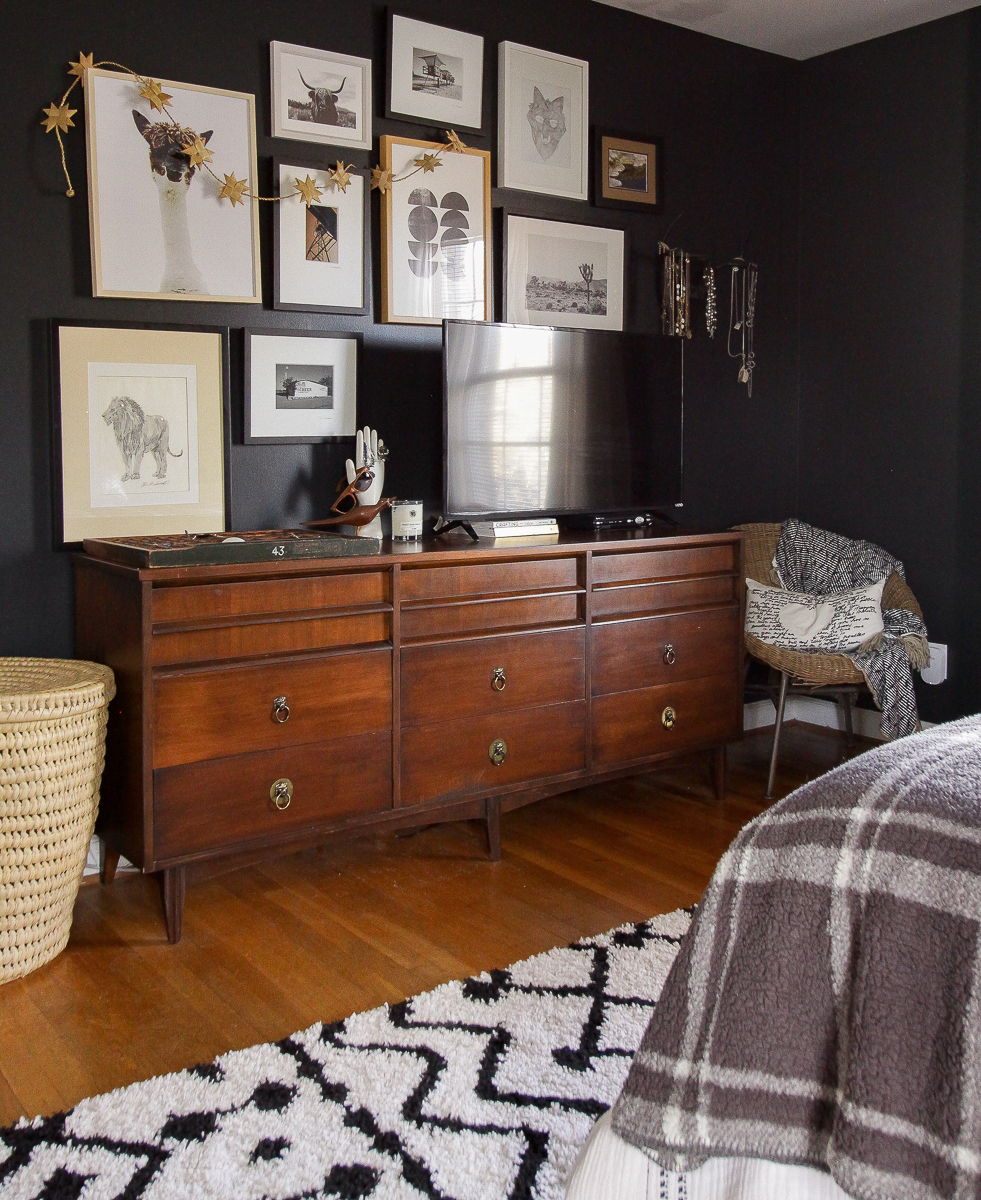 Trend alert … hunter green is taking over (remember when it was. huge in the 90's) and it looks great with lots of white and brass.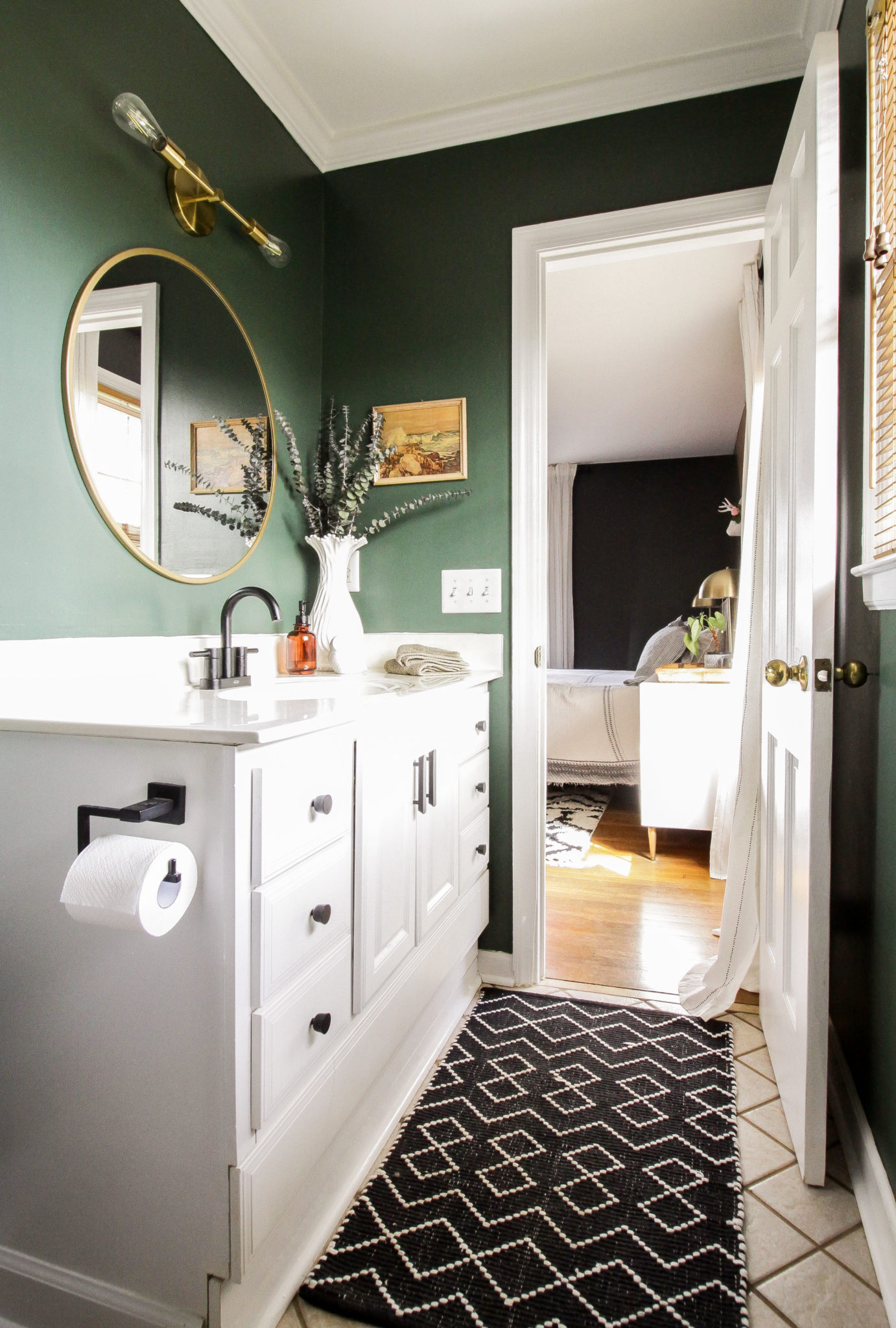 A long hallway gets a fun black and white rainbow paint treatment that anyone can do for the cost of a quart of paint.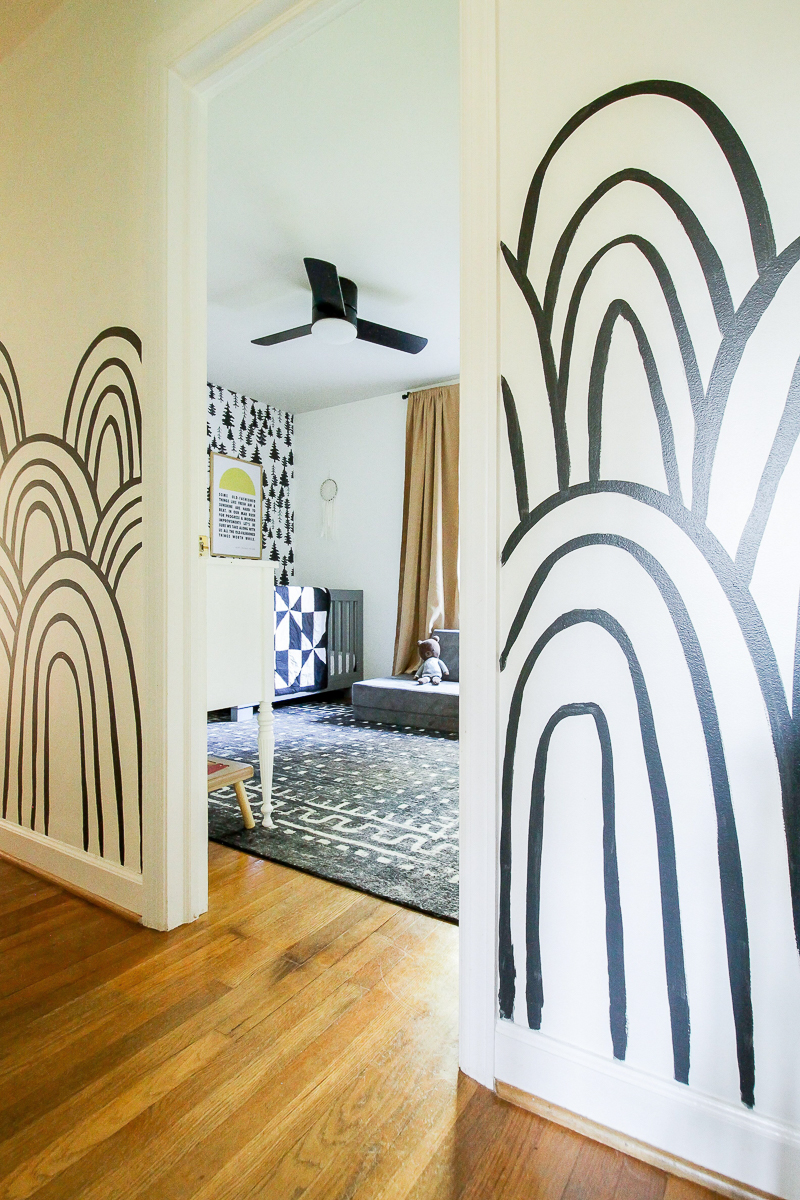 A vintage sideboard gets a new life as a changing table in this adorable nursery.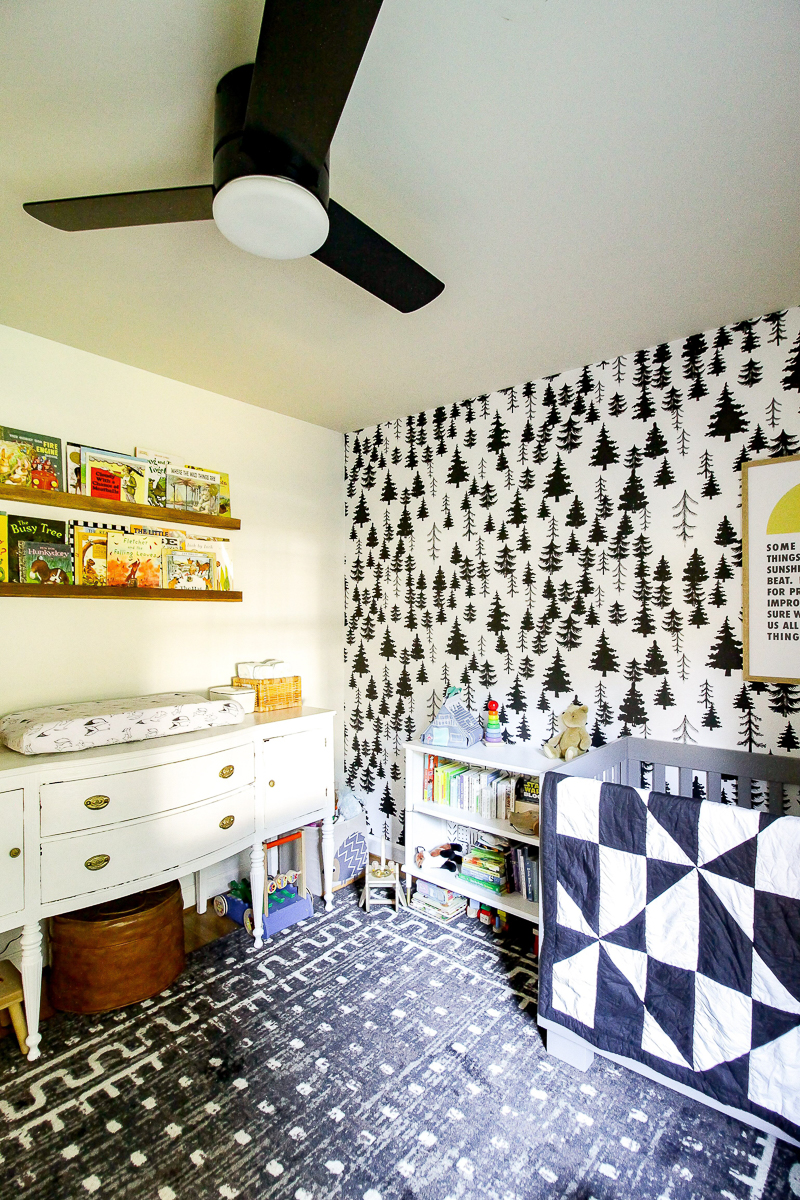 Visit Cassie Bustamante for more creative decorating ideas and you don't want to miss her 30 Day Thrifted Fashion Challenge!