How to Hang Art on Windows & My Colorful Sunroom
Remember the custom pet portrait I had done of my dog Sushi? Well, I finally got around to framing it and love the way it turned out. I don't have much wall space in my house so I am sharing my solution which is how to hang art on windows plus I'll give you a peek into my colorful, plant filled, vintage-modern sunroom.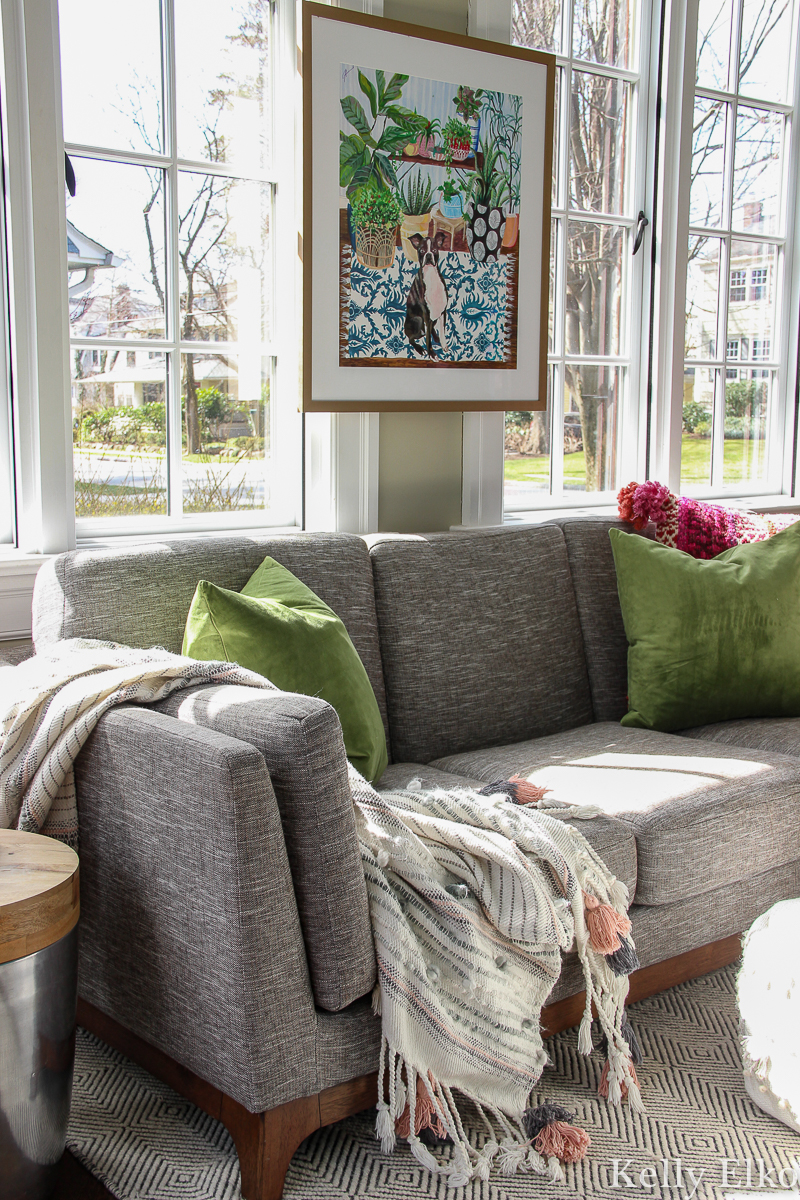 I was going to go with a ready made frame but wanted to to make sure this art got the VIP treatment it deserves. I wanted UV protection to keep it from fading and non reflective glass to eliminate reflections plus I wanted to have a large selection of mats and frames to choose from so I headed to Michaels. I encourage you to pick the brain of the framer because my guy really knew his stuff. I narrowed the frame down to something in the brass family and love the way the color picks up the earth tones in the art. I chose the thicker, flat brushed brass frame in the lower right corner of the pic below.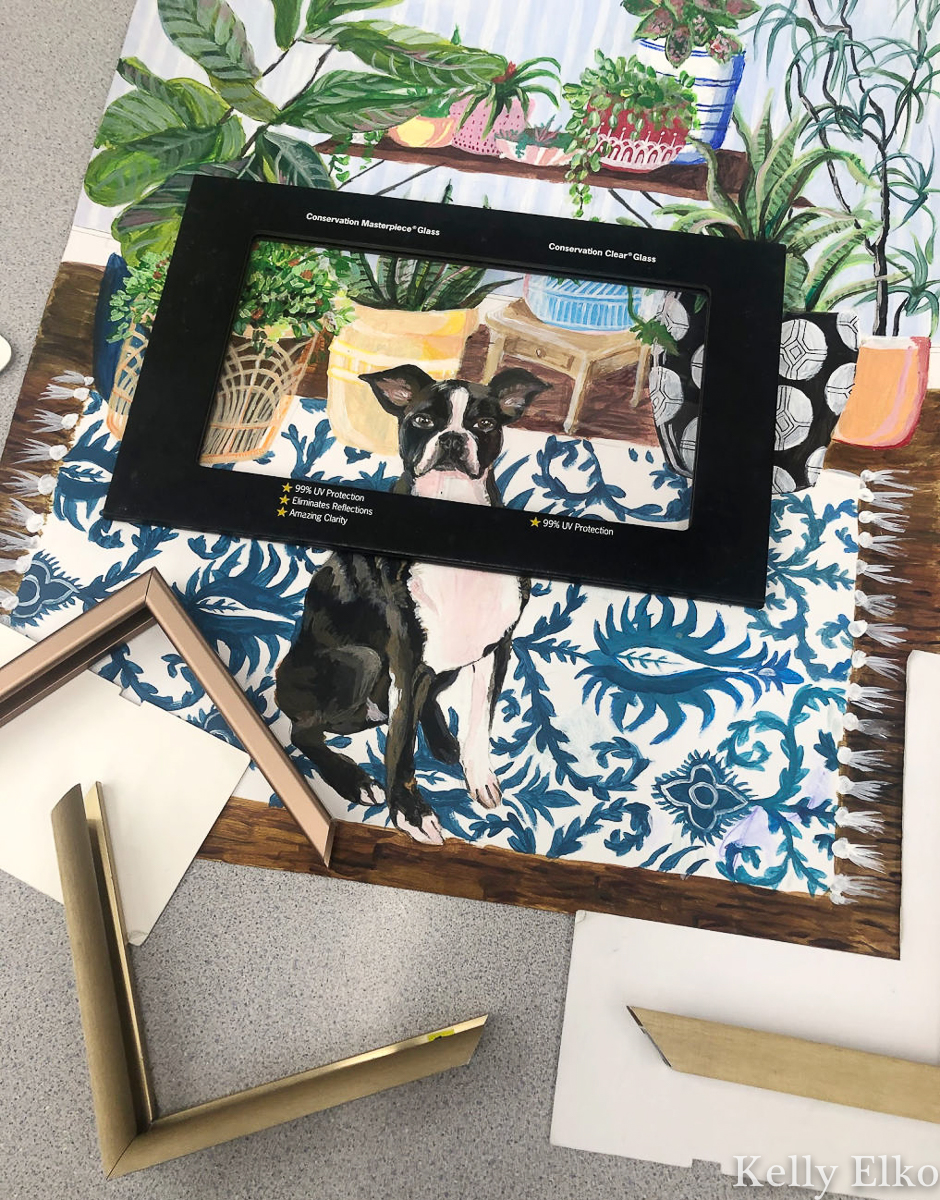 I brought it home and propped it on my mantel and while I love the look of it there, I'm the type of gal who is constantly changing up the look of my mantel so I wanted to find the perfect home for it.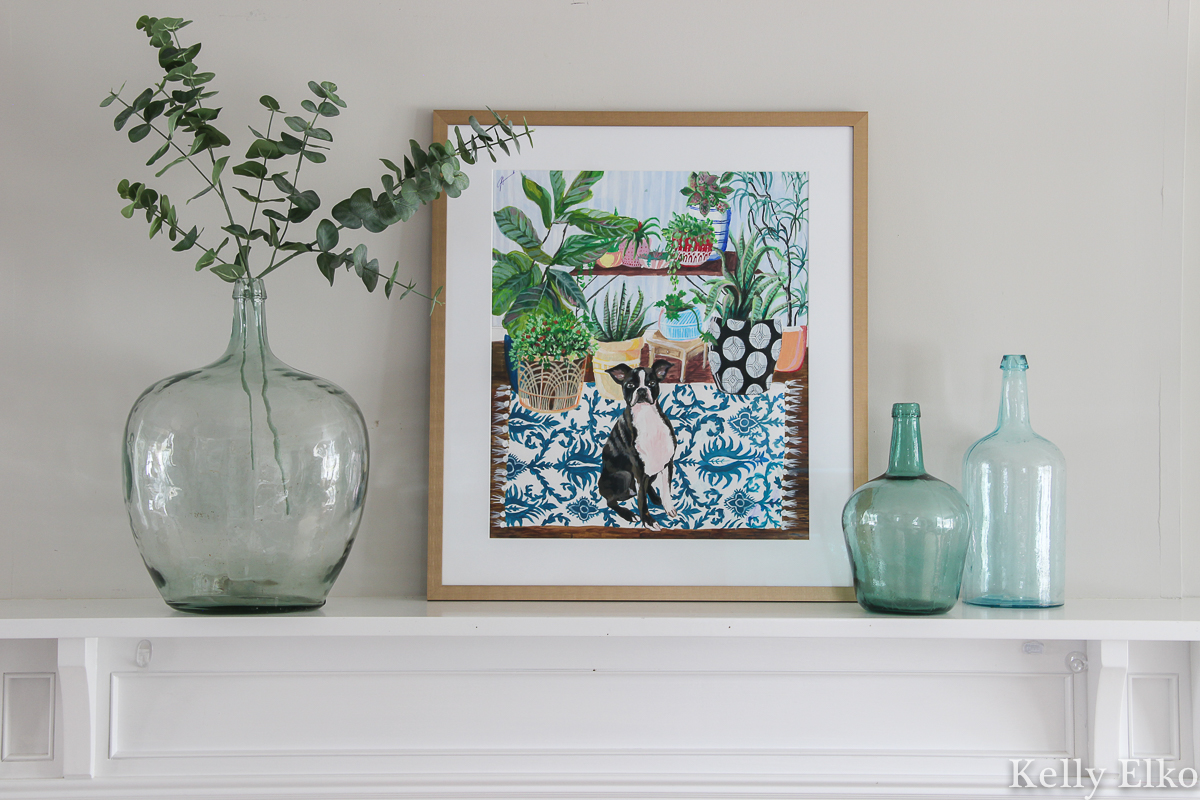 It looks great over the sofa in my sunroom and love the way it hangs on a wall of windows. This is one of those "decorating rules" that was made to be broken. Layering art over a window is a great way to bring in color and interest.
The plants in the painting are in this room so it worked out perfectly.
I haven't shared my sunroom in ages. The dresser is an estate sale find I painted years ago and I cut a hole in the the middle of the old school map so it acts like a frame around the TV.
Some sunroom posts you might want to read …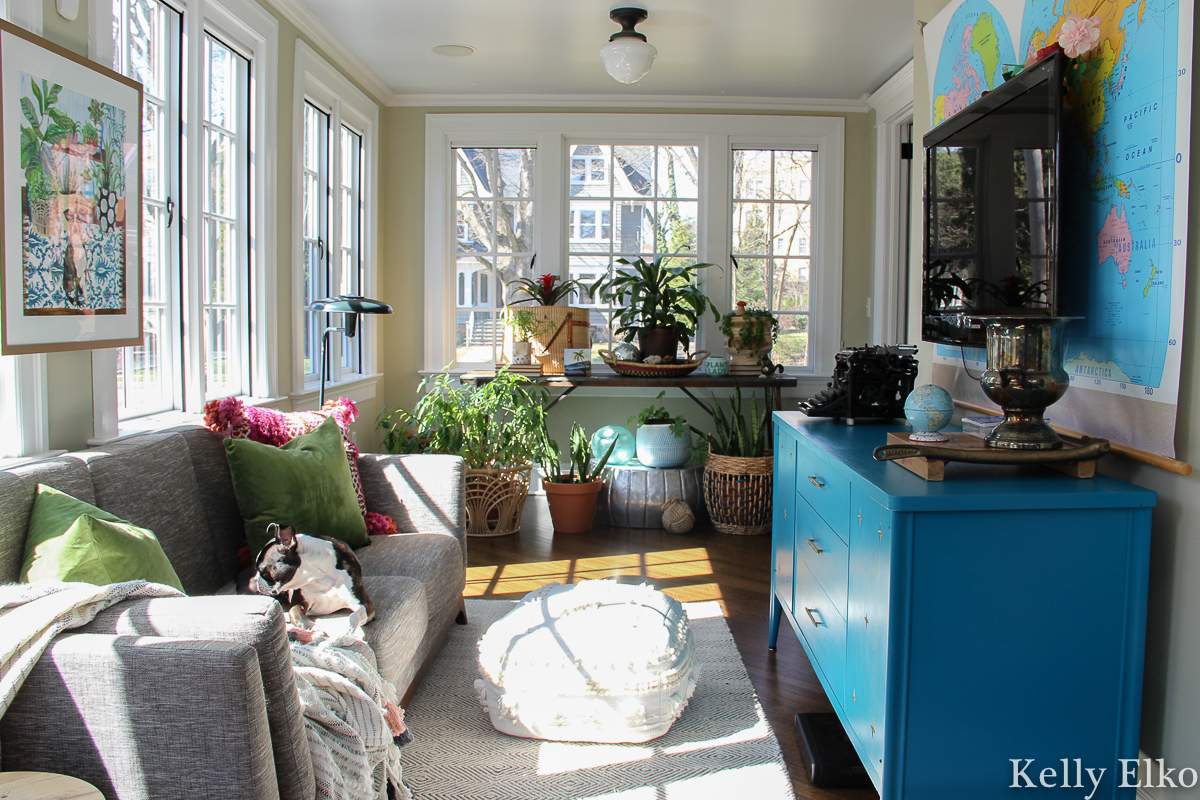 Sushi loves perching on top of the sofa like a cat and watching the world go by. Now she can admire her portrait too!

My next door neighbor snapped this pic from inside her house of my dog staring at her (that's my house across the way) and I could not stop laughing!
Clearly Sushi is not handling social distancing very well!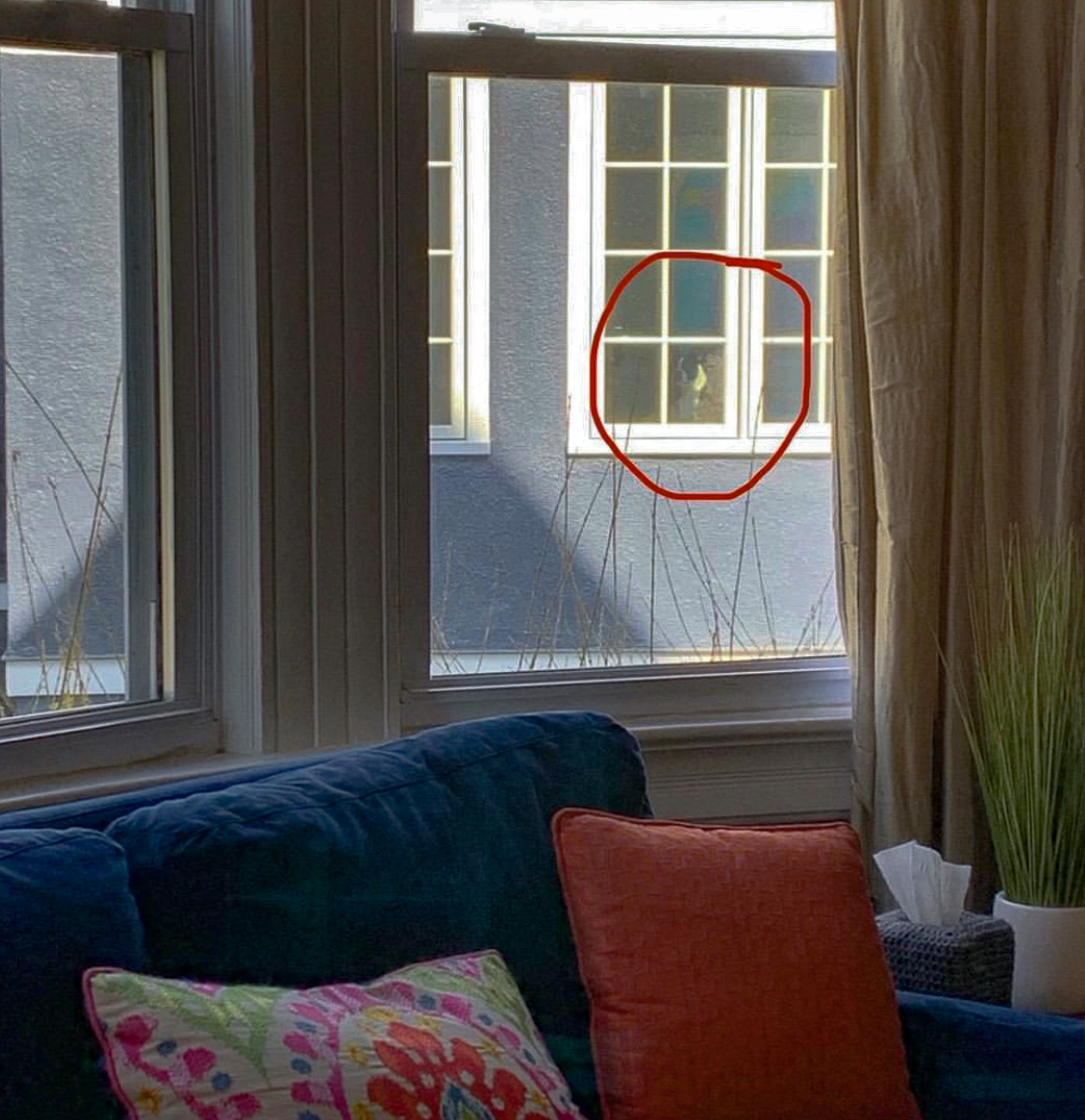 I'm glad I didn't let a little thing like lack of wall space stop me from finding the perfect place on a wall of windows to hang my favorite painting.
My girls are back from college and will be taking online classes so I need to declutter their desks that are on the other side of the sunroom so they can get to work. I'm sure Sushi will sit close by on the sofa for moral support.