I'm sharing how to carve out a spot in your home for a home office. These shared homework space ideas are perfect for kids or anyone who works from home.
When my girls are away, their mom will play.
Summer is still in full swing here but fall, and another school year, is quickly approaching so I decided to surprise my girls while they are away at camp by sprucing up their work area in our sunroom.
Once school begins, clutter from notebooks, pens, pencils, post-its, books and papers galore descend upon us. They needed a space to work with lots of storage so they can stay organized and I can stay sane.
Our sunroom is a space we all use to watch tv, work and hang out so I was dying to make it more functional (and pretty)!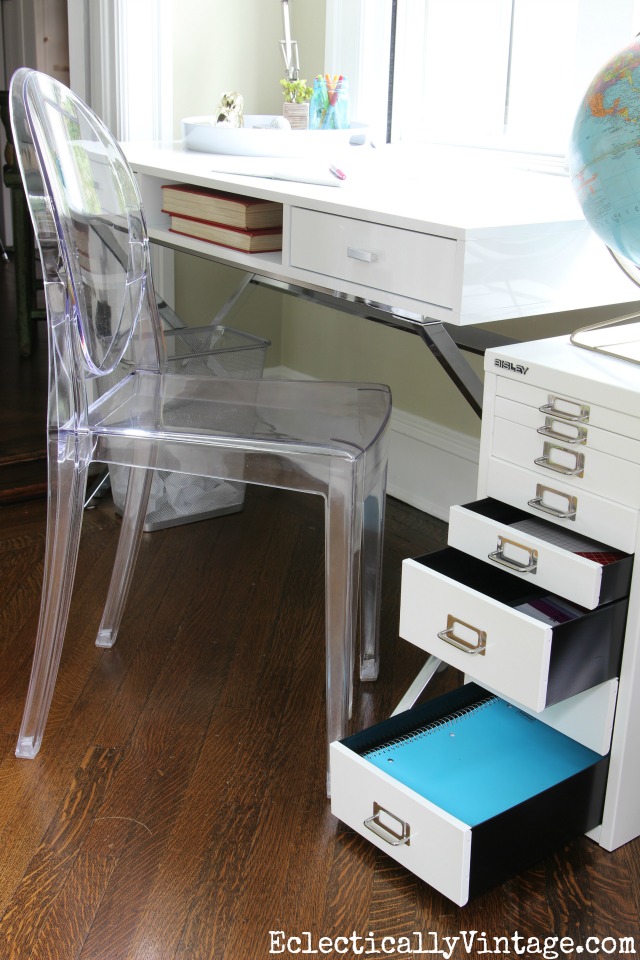 So out with the dining tables that were too deep and had absolutely no storage and in with a pair of matching computer desks with drawers.
More storage comes from a little file cabinet with drawers perfect for notebooks, folders, books and other supplies that are within reach. Instead of stashing it under the desk, I thought one would be perfect between the desks.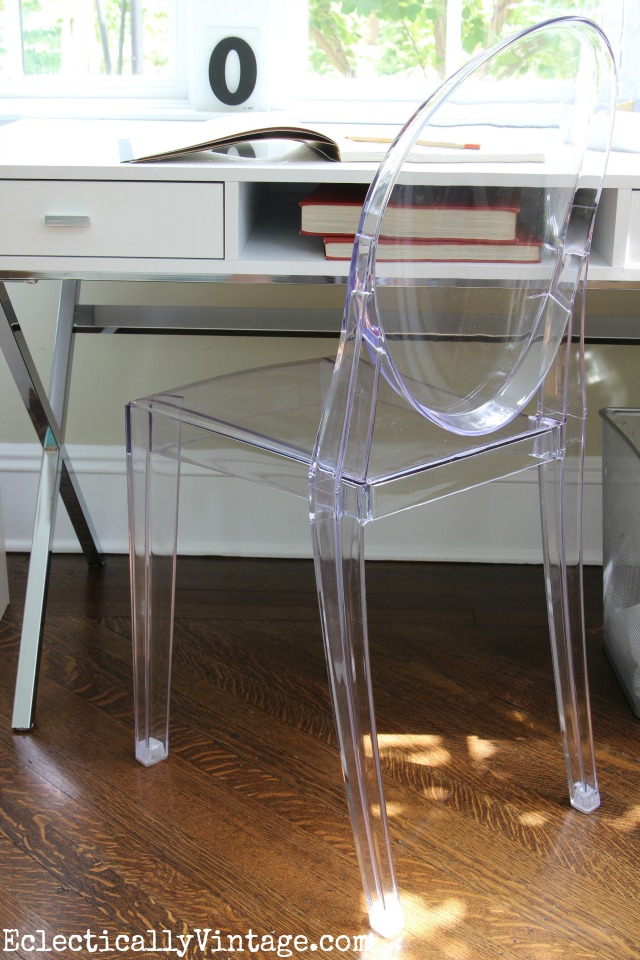 I LOVE these clear Casper chairs! They add such personality without taking up visual space and keep the area light and airy (and put the emphasis on the view of our backyard).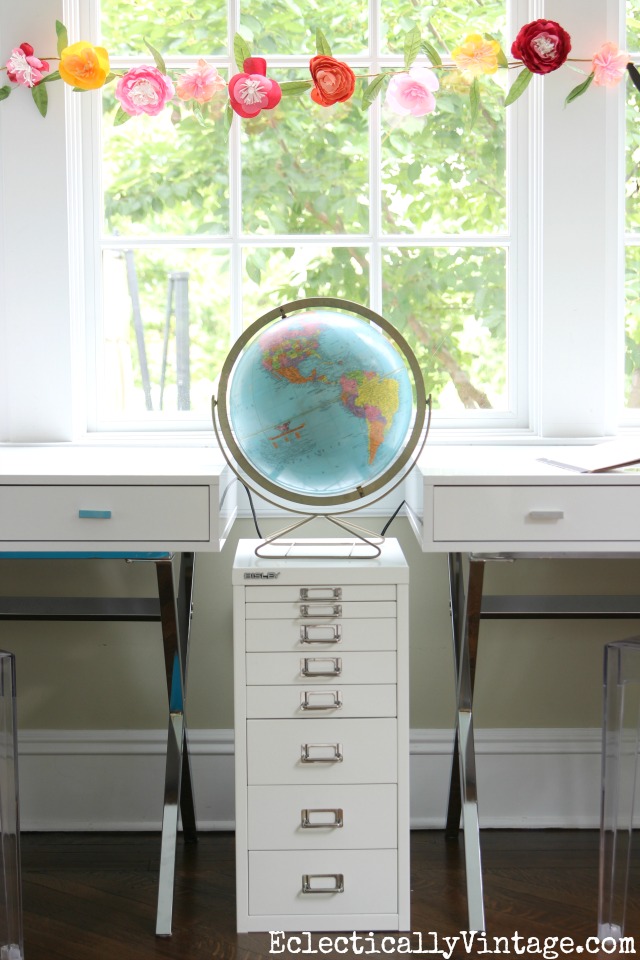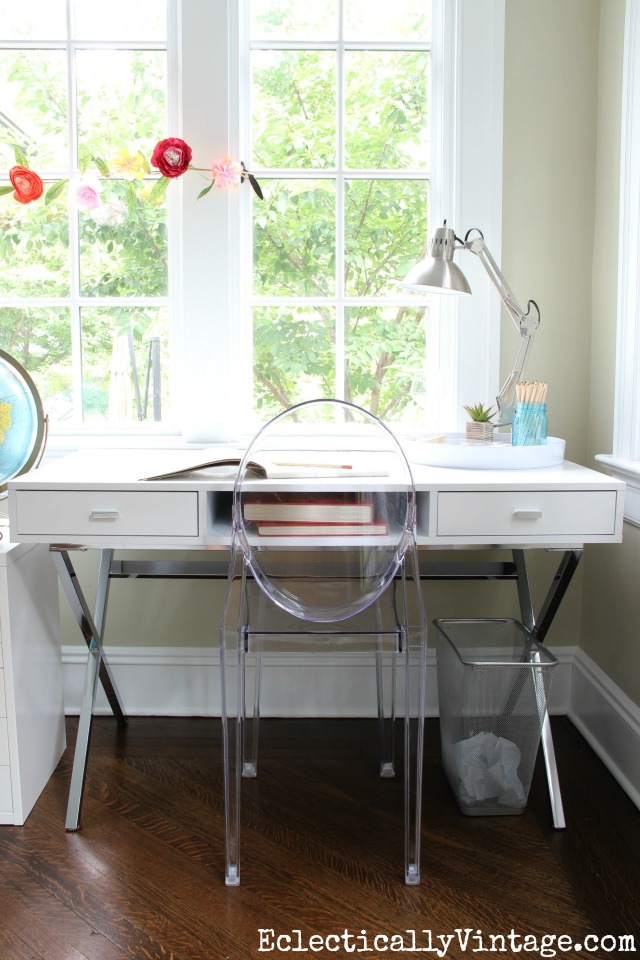 I really love the two desk drawers that each desk has and the center cubby – perfect for storing laptops.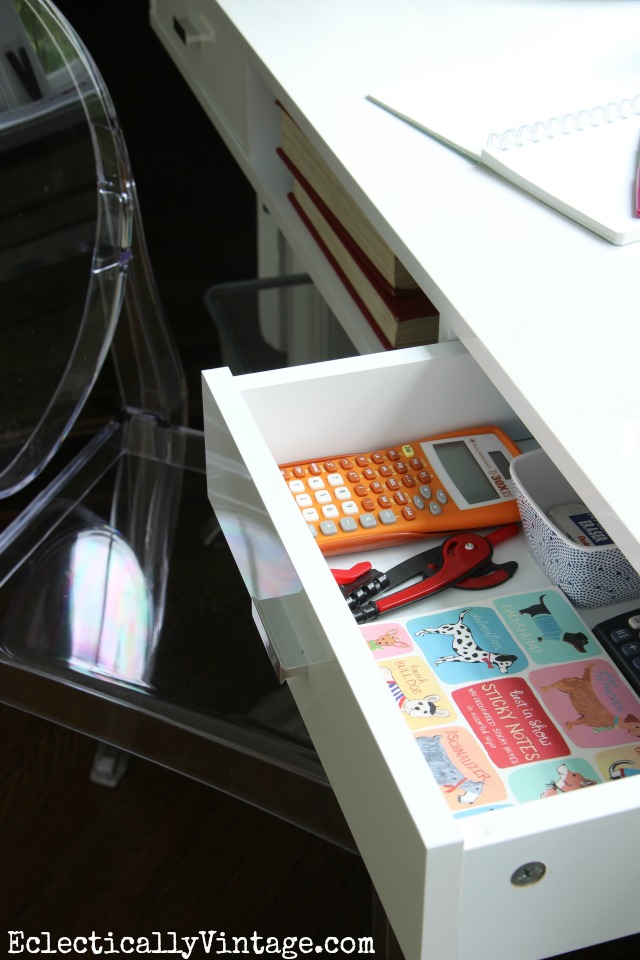 Sleek, shiny white surfaces and chrome are easy to clean.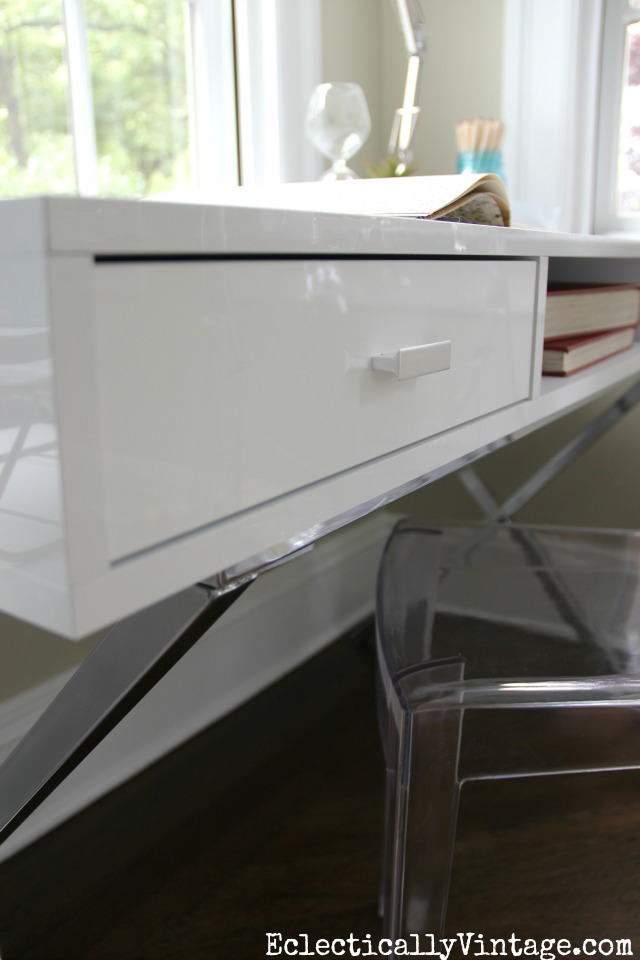 With all that hidden storage, it's nice to be able to display only pretty things on the desk.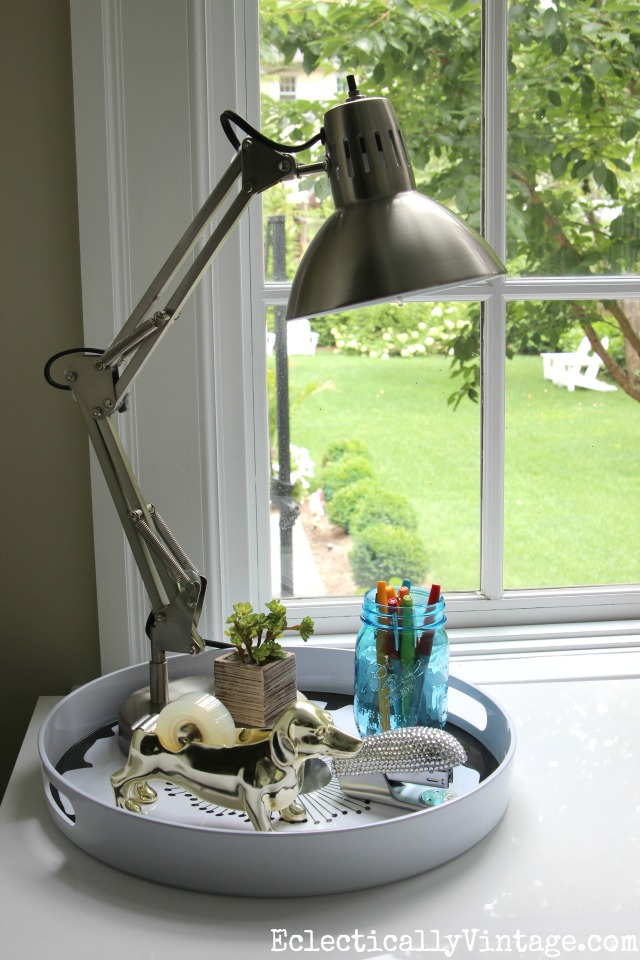 I love the way their new homework area blends seamlessly with the rest of the sunroom.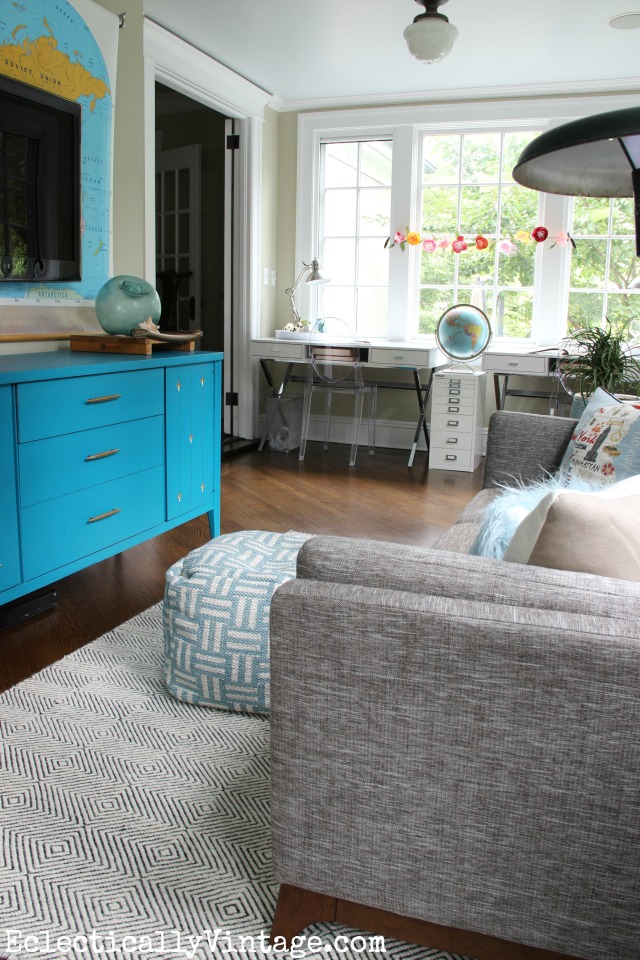 I can't wait to see the look on my girls faces when they see their new workspace …
now let's hope they can keep it looking this tidy!