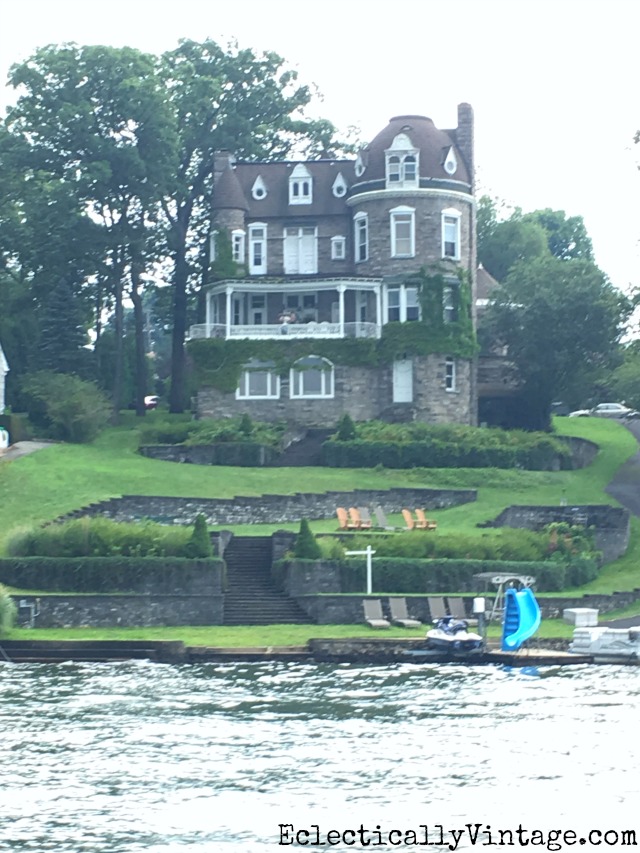 When the temp reaches 95 and the humidity curls my hair into an unmanageable frizz, it's always good to have friends who invite you to their lake house!
Historic Racoon Island on Lake Hopatcong is less than an hour from my house but feels like it's worlds away.
My friends bought a 1903 cottage on Racoon Island New Jersey around 15 years ago and it's only accessible by a quick two minute ferry ride six months out of the year.
Here is their rustic cottage …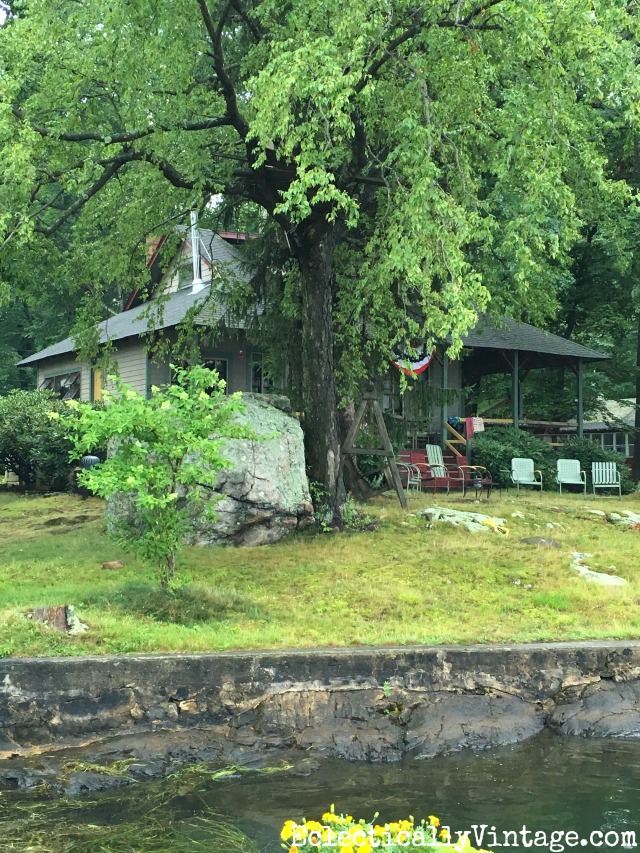 that includes the original boat house.
It's such an unpretentious place perfect for relaxing getaways.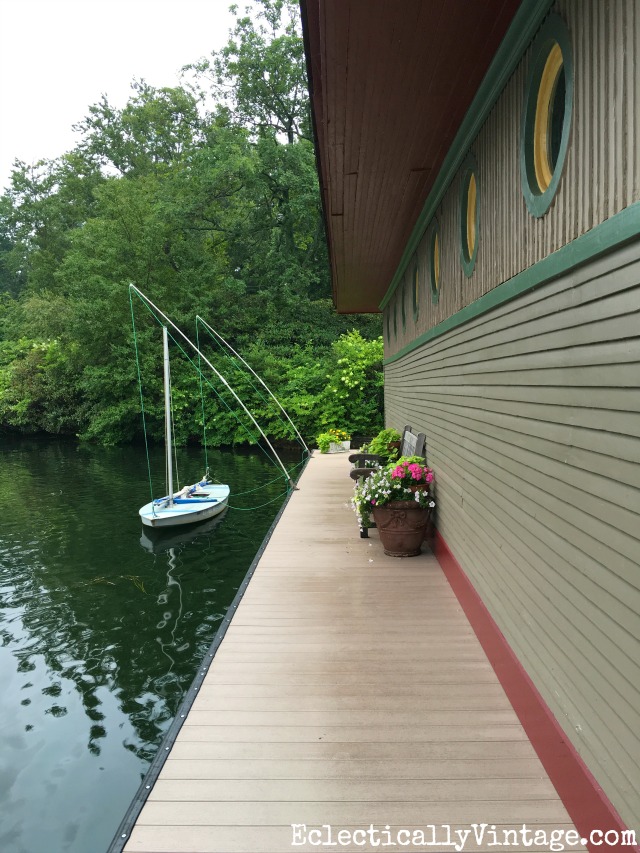 My friend took us on a boat tour of the lake and we saw everything from modest cottages to grand Victorians and everything in between.
Before we were caught in a freezing cold torrential downpour where we were all soaked, I managed to snap a few pics of my favorite houses.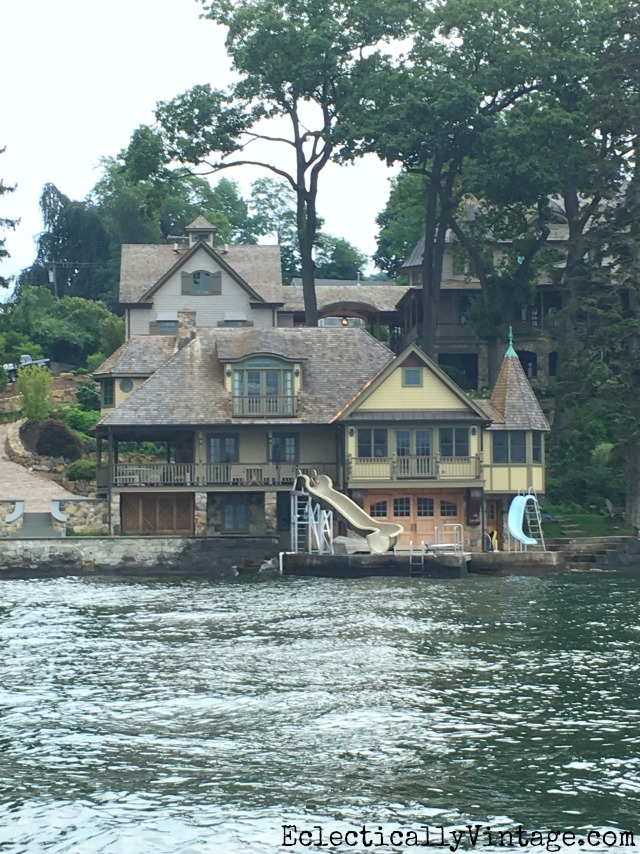 This snapped during a overcast day photo doesn't do this house justice.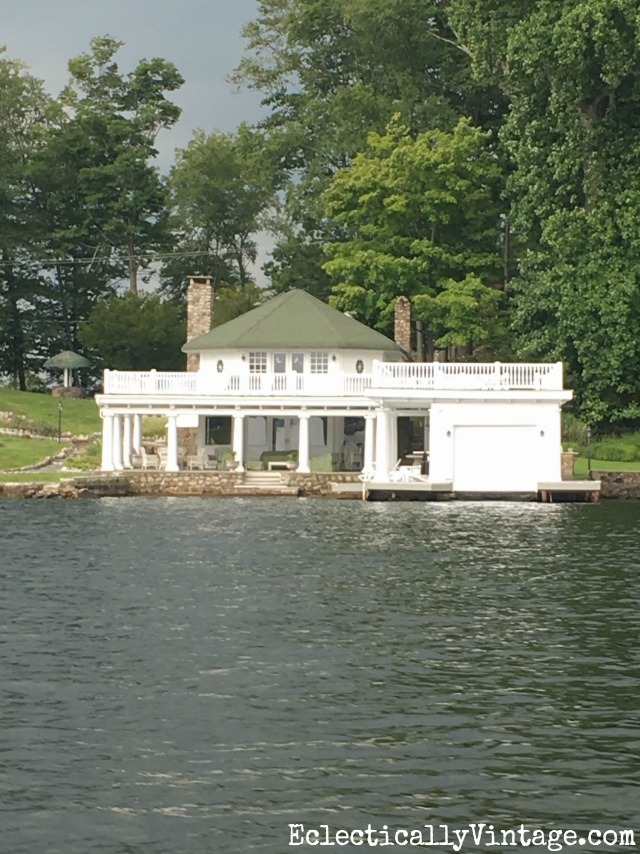 Even the boat houses are picturesque.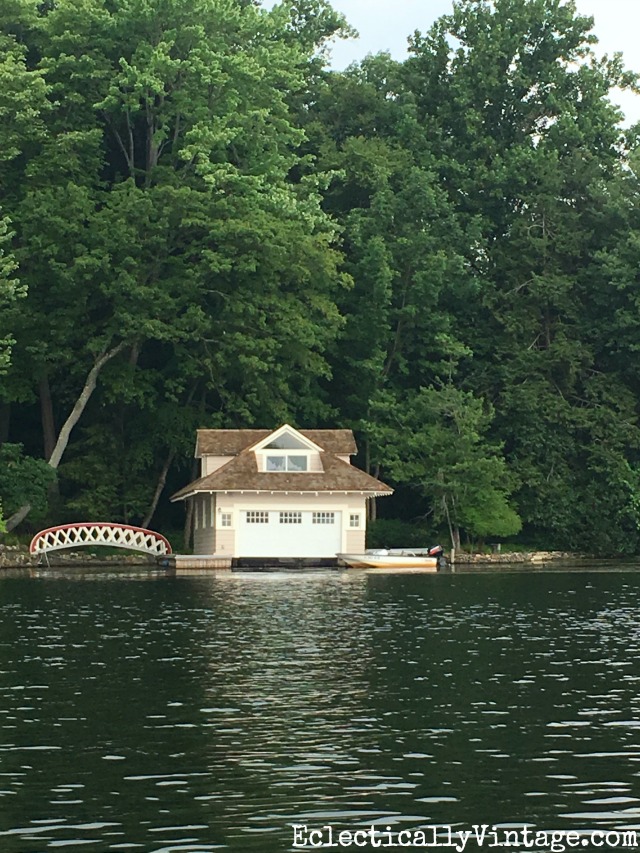 This is the view from their porch that includes a gorgeous lakeside row of limelight hydrangeas that stretch around the cove to the neighbors property.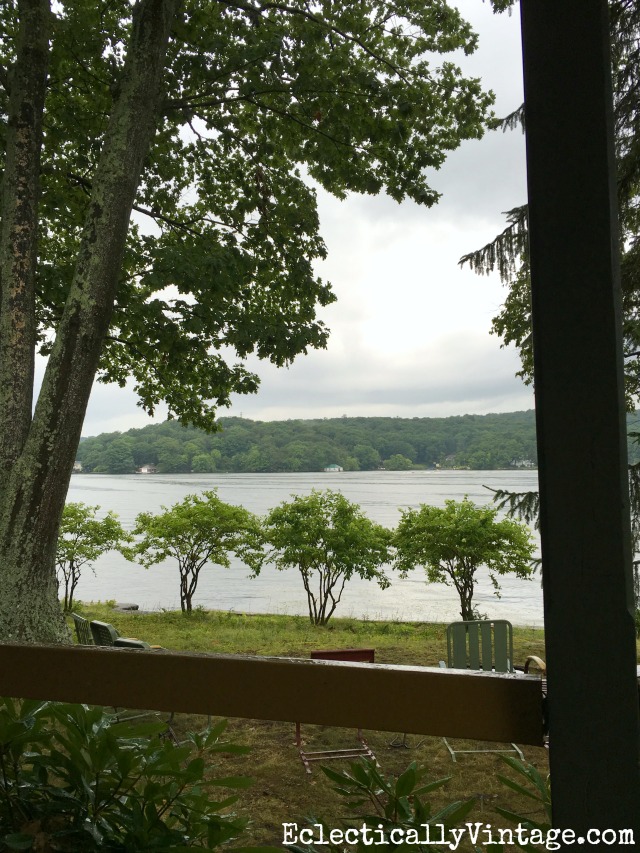 Now let's all go jump in the lake.
See more of my favorite Curb Appeal houses here.