The best part of cleaning out my hoarders basement is unearthing long forgotten finds! I'm sharing a collection that's been hidden away in a bin for over a decade plus some other favorite things I love to collect. I'm also trying to answer the age old question that is, "why do people collect things?" I'll share some interesting history on collecting and theories to figure out why I just can't stop plus some really weird things people love to collect!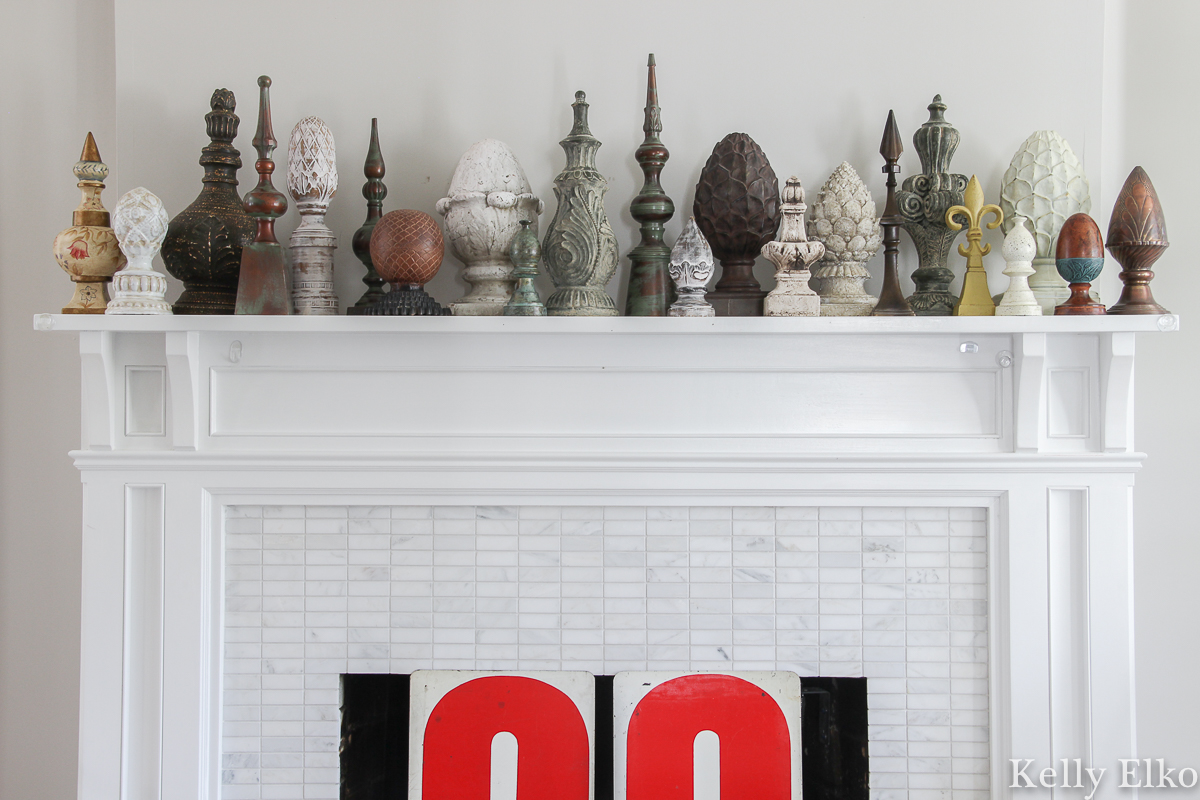 Victorian era aristocracy roamed the world searching for fossils, shells, zoological specimens, artwork, books and other interesting objects. They would house their finds in special rooms in their homes called "cabinets of curiosities." These collections were a symbolic display of the owner's wealth. Many of these cabinets contributed to the start of the first European museums.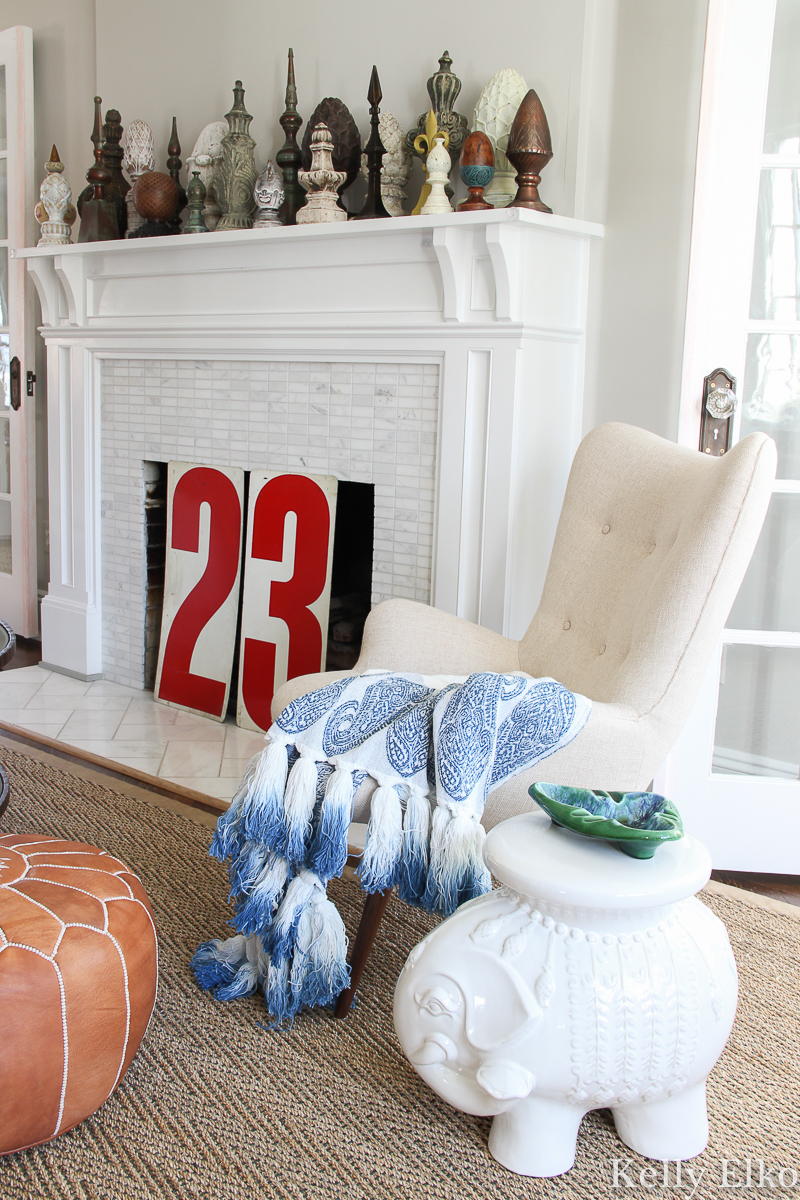 The collecting bug bit me early in life. Mouse figurines were the first thing I can remember collecting when I was a kid and I proudly displayed them on my bedroom shelves. In high school I started collecting wrist watches (I found a bag of them in the basement that includes a paisley Swatch and a Mickey Mouse).
Today, I have more collections than I can count. Some of my favorite collections include …
loving cups (trophies with two handles)
demijohn bottles (wine jugs)
old corkscrews
vintage drinking glasses in every color of the rainbow
Shiny Brites (see my Christmas tree covered in over 300 vintage ornaments here)
old blue mason jars with zinc lids
vintage landscape paintings
old plates
milk glass
silver flatware
old ashtrays
green glass
colorful mid century decanters
alarm clocks (did you know clock collectors are called horologists)
I even collect matchbooks … and plants!
These shelves are filled with just the tip of my collecting iceberg!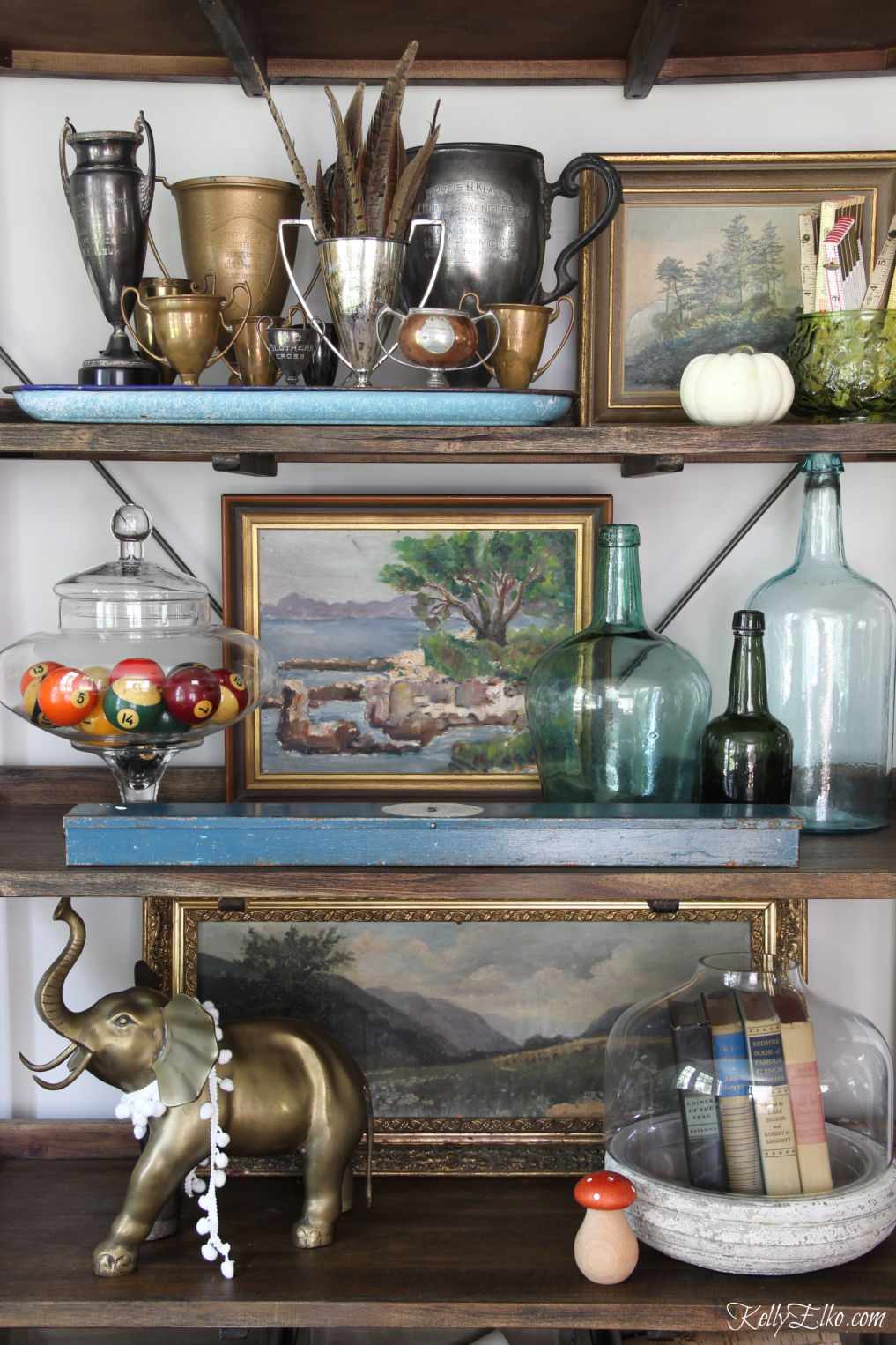 I wonder what a therapist would make of all my collections. Freud thought that collecting ties back to the time of toilet training. He said that the loss of control and what went down the toilet was a traumatic occurrence and that the collector is trying to gain back not only control but "possessions" that were lost so many years ago.
Calm down Freud! Sounds like he could have used his own therapist!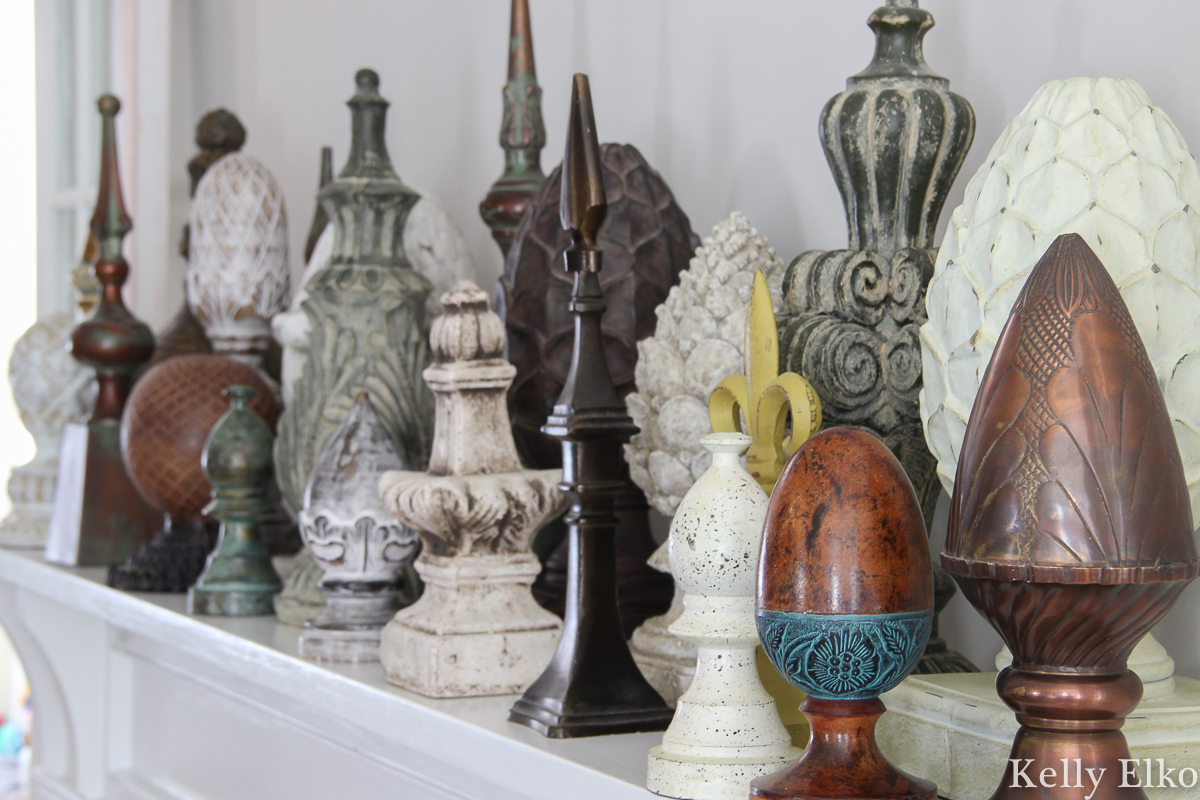 Has my collecting spiraled out of control? Will I soon try to break the 2008 record for the most back scratchers (that title goes to Manfred Rothstein with 675 scratchers). Will I try to outdo Ann Atkin who proudly displays her collection of gnomes and pixies at her four acre gnome reserve in the United Kingdom. Will I stumble into insanity if I try to beat the sugar packet collection of Ralf Shroder (14,502 different packets)?
In the process of purging a lifetime of things that have overtaken my basement, I'm finding it easier to let go of all that extra stuff. Does that mean I'll get rid of my favorite collections or stop collecting altogether? Heaven forbid!
But I will be getting rid of most of these finials (I'll probably keep a few for my garden). I wonder what Freud would say?
So whether you love the thrill of the hunt or the nostalgia, I say collect on my friends!
Are you a collector? When did your collection obsession begin? What are your favorite things to collect? What's the weirdest thing you collect?