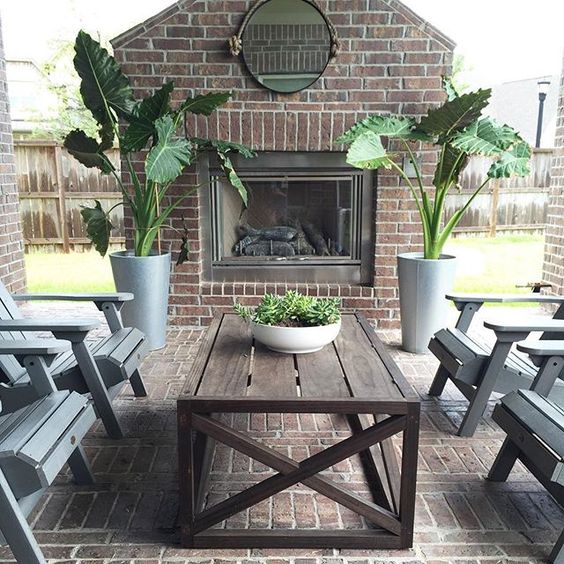 Today takes us to the Lone Star state to tour the beautiful home of Shelley at Crazy Wonderful blog.
Shelly says, "My belief is that with a little creativity and elbow grease, you can make your home look like a million bucks without spending it."
This is House #164 in my Eclectic Home Tour series so make sure to check them out and tour your favorites when you're done here.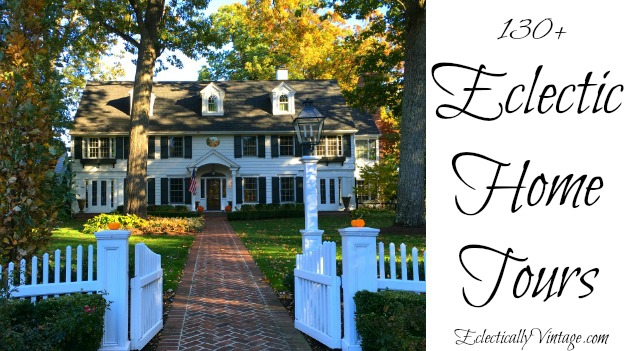 When it comes to decorating the house, Shelley rarely buys new.  Instead she either reworks family hand me downs or makes what she wants.
Black and white makes Shelley's heart sing and I can see why and the spare color combo makes the wood take center stage!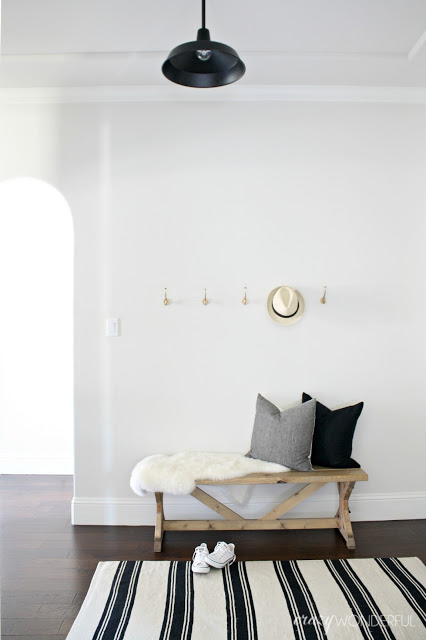 I'm all about a good gallery wall,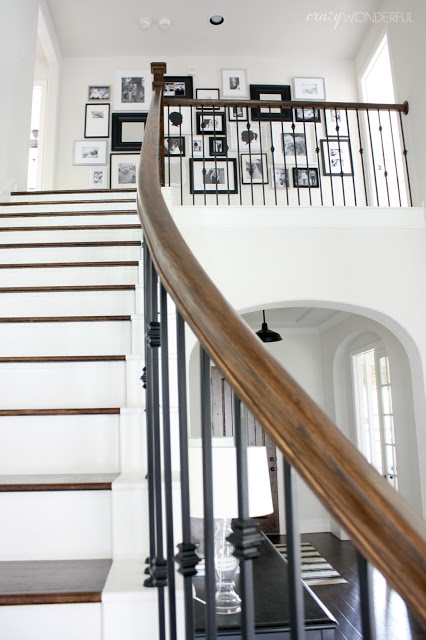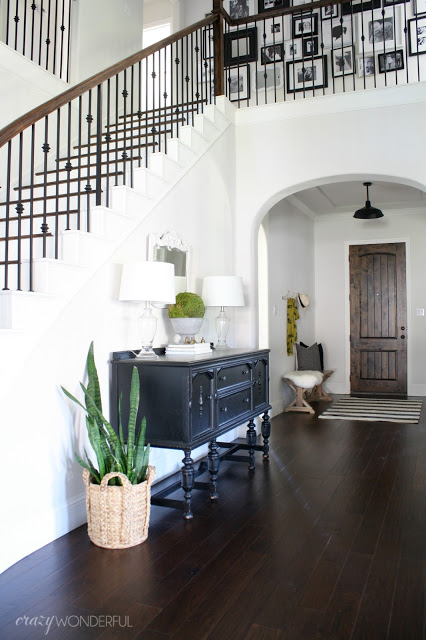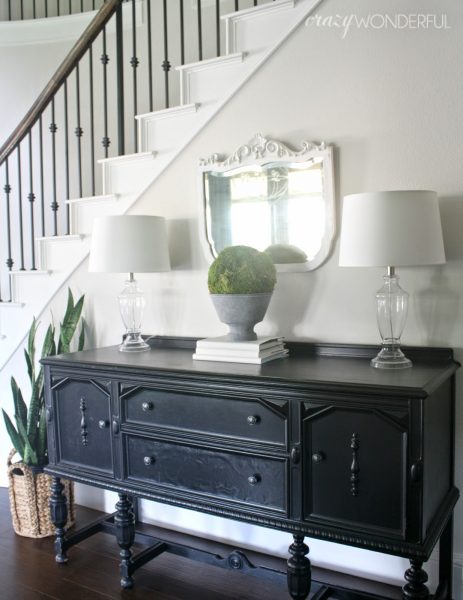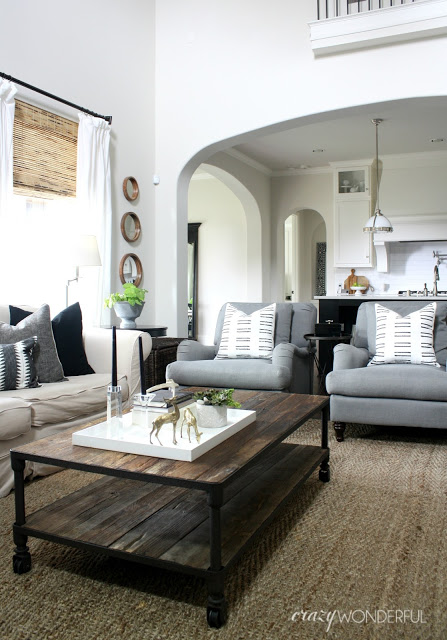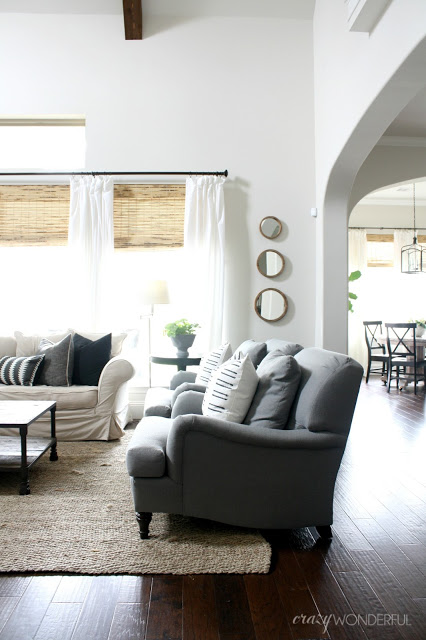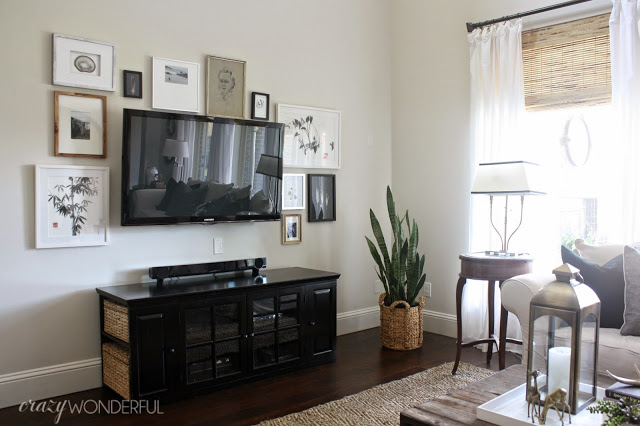 Fun zebra print tones down the formal secretary.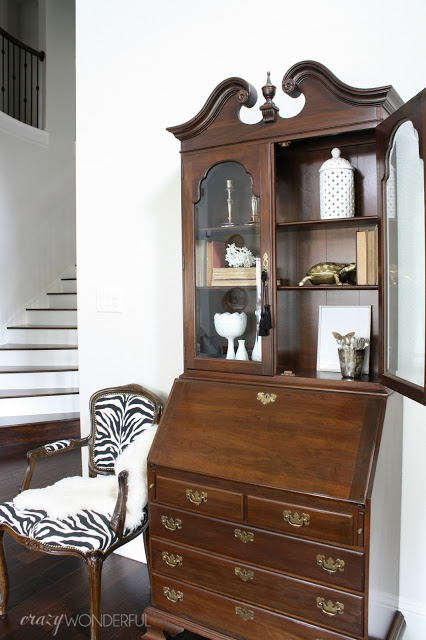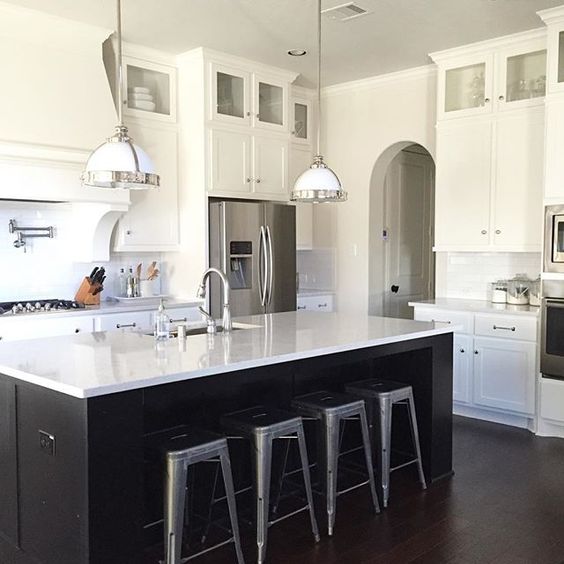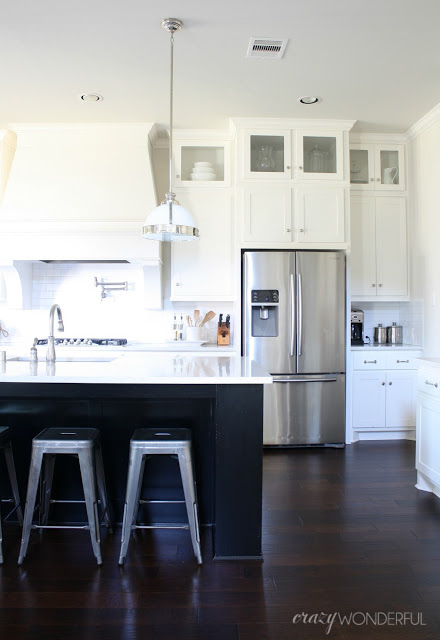 Inexpensive white sheets adorn the windows and a paint job transforms a hand me down table.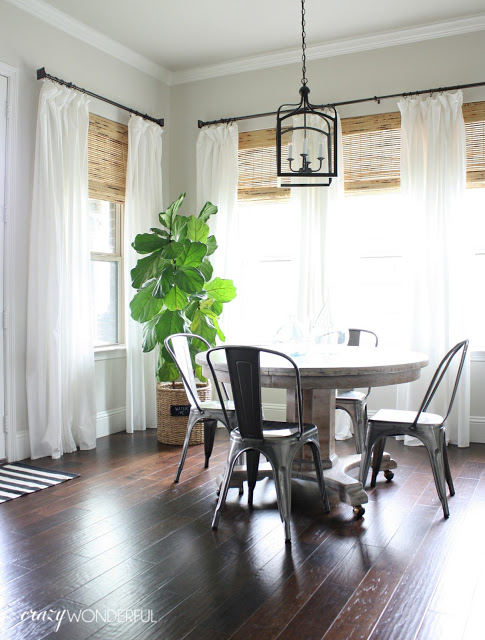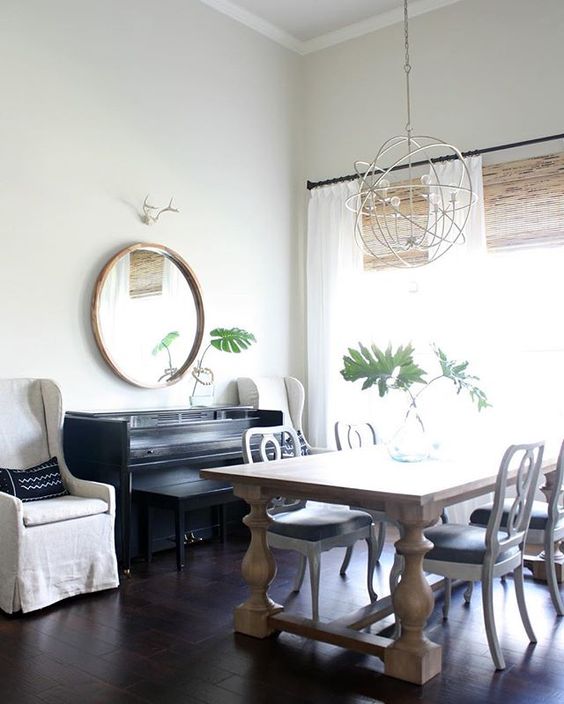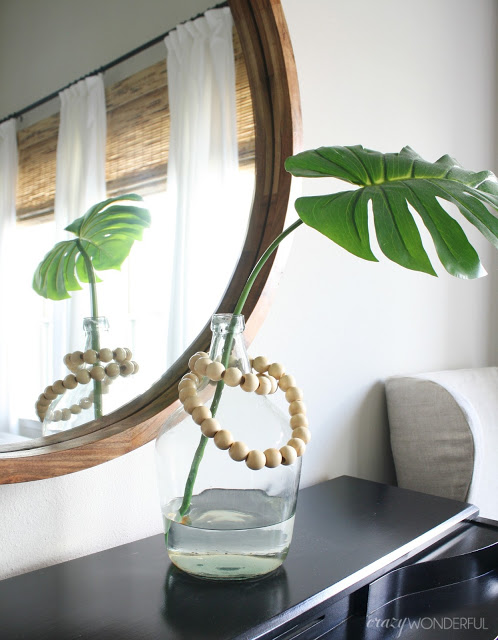 I love the mismatched chairs and the botanical print wall.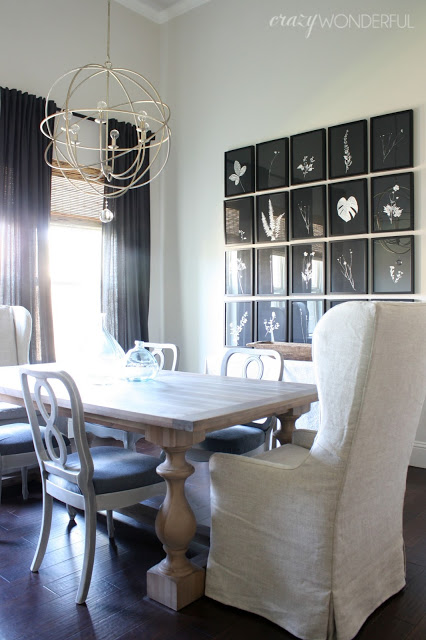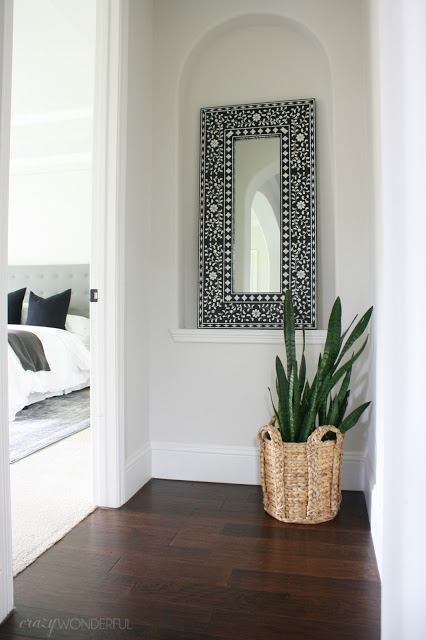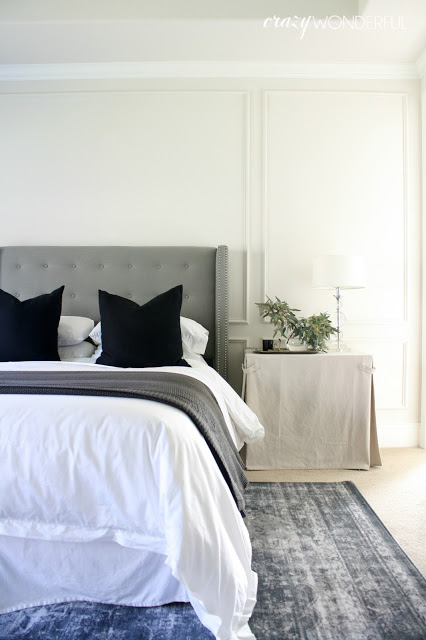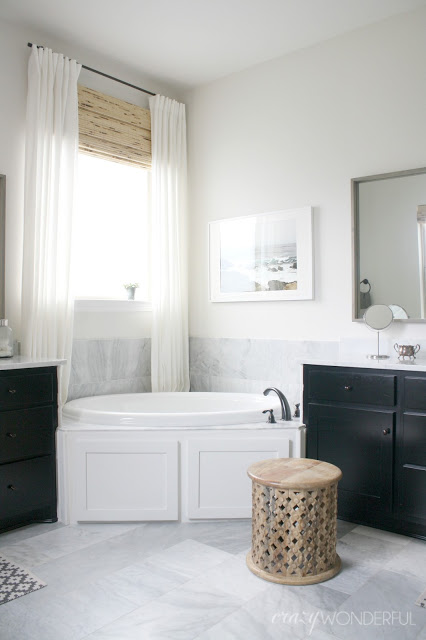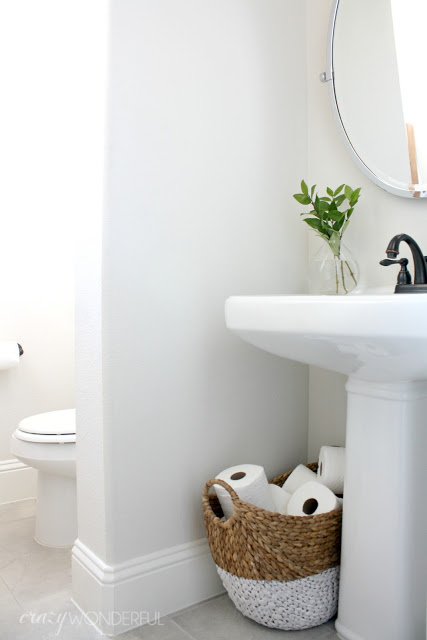 A kids room get a punch of personality with polka dots and giraffes (my daughter has the same giraffe sheets)!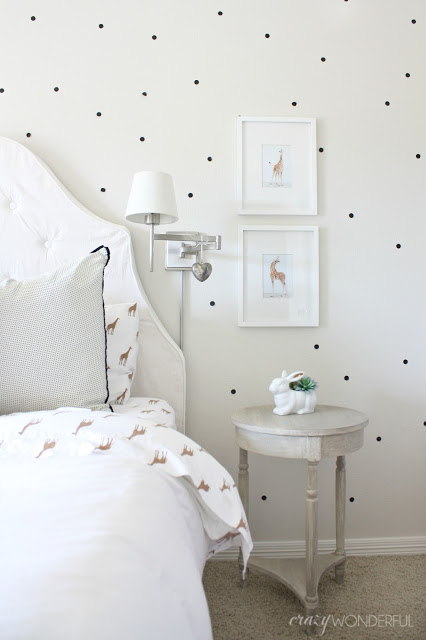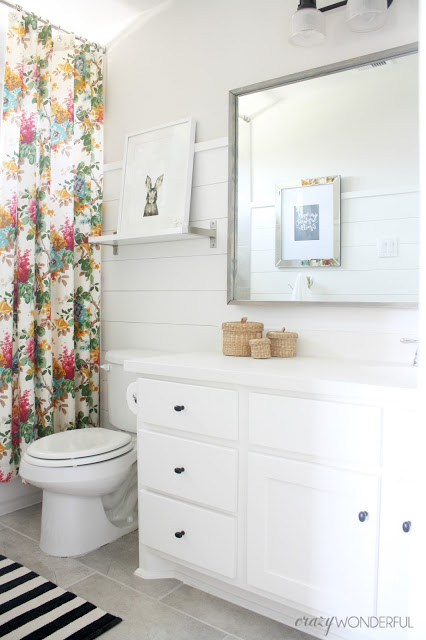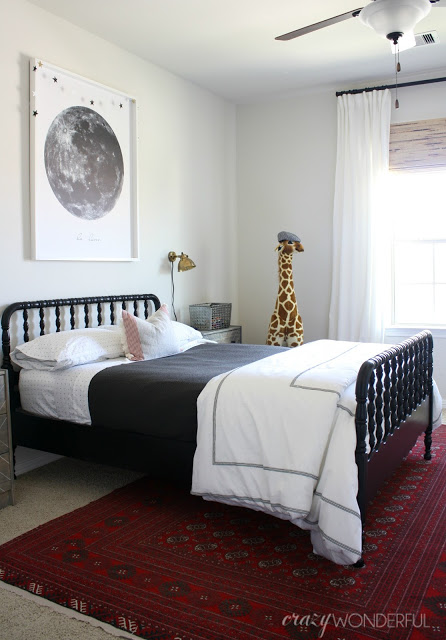 A quirky towel holder adds personality to the bathroom.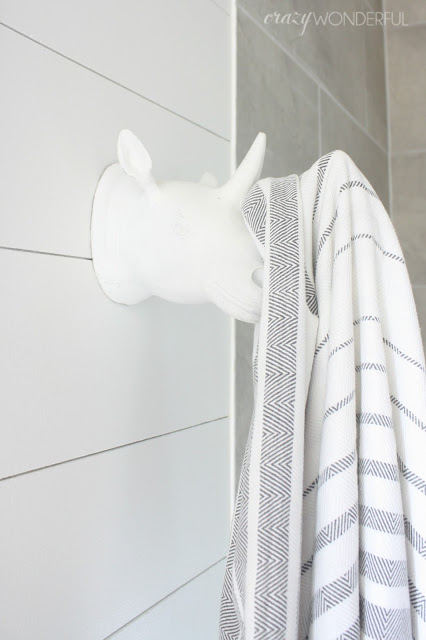 Hang your hat and stay awhile in the guest room.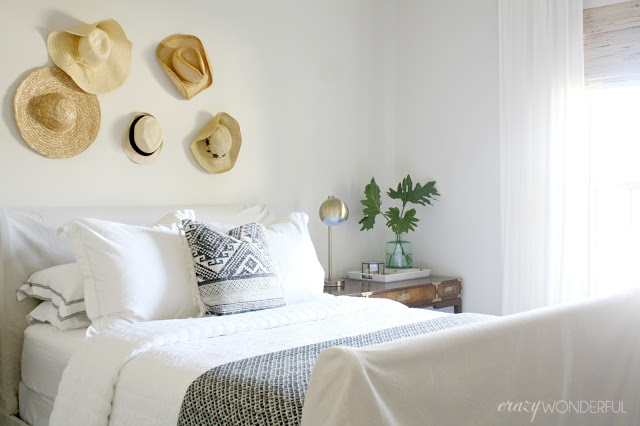 These poufs were a DIY with an amazing stencil.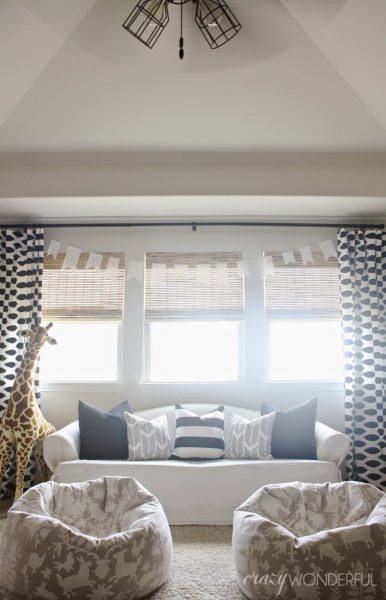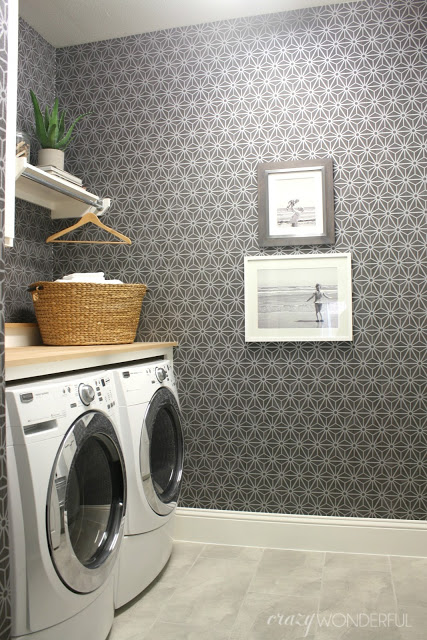 The perfect place to bathe the dog.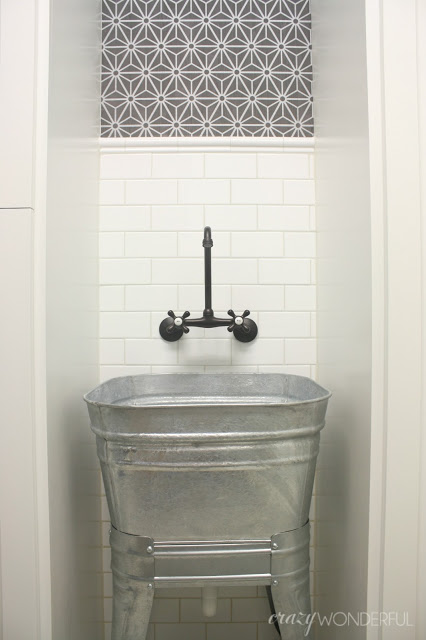 The garage does double duty as a mudroom.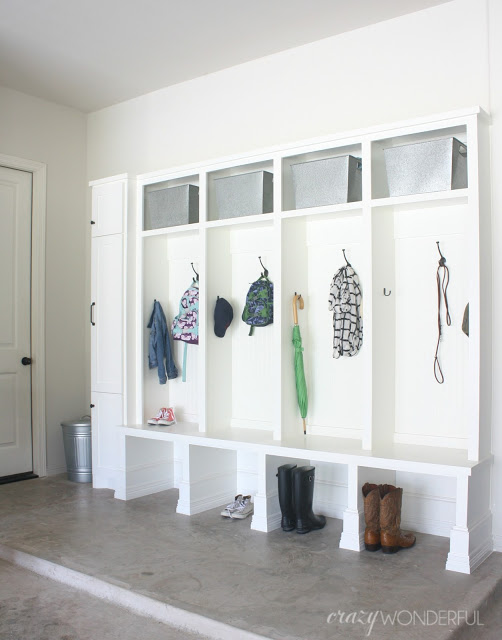 This is just one of Shelley's home tours plus you can get full source details on her blog at Crazy Wonderful.
Make sure to check out her Texas rental tour and …
her former Kansas home tour (I love her fireplace)!
Love home tours? See more Eclectic Home Tours here.