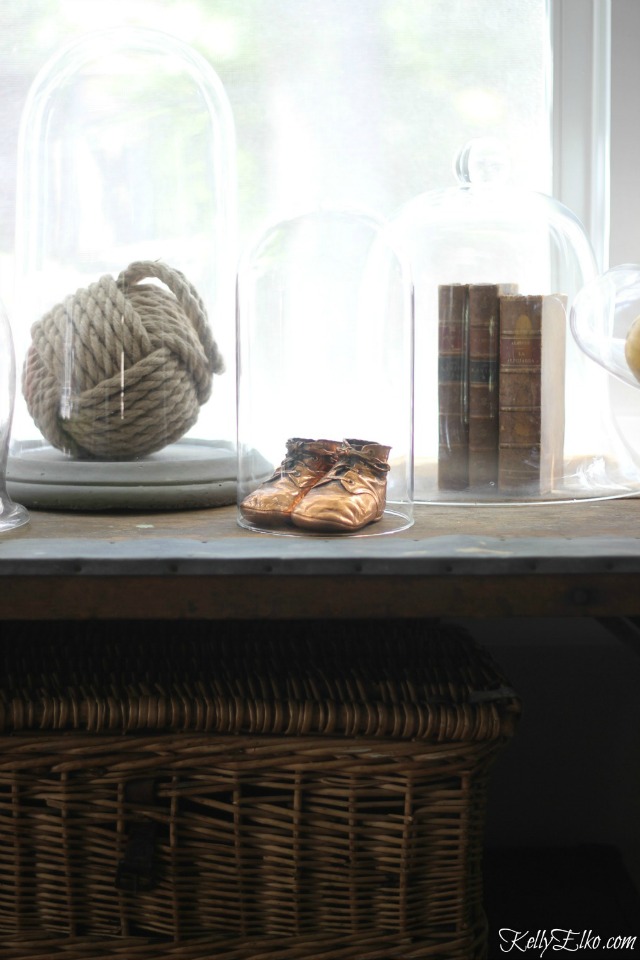 Curiosity: an object that arouses interest, as by being novel or extraordinary
Meet my "table of curiosities." Instead of brains and bones, I'm displaying some favorite vintage finds.
Displayed under glass, these very different objects unite into a beautifully eclectic work of art on my antique wallpaper pasting table.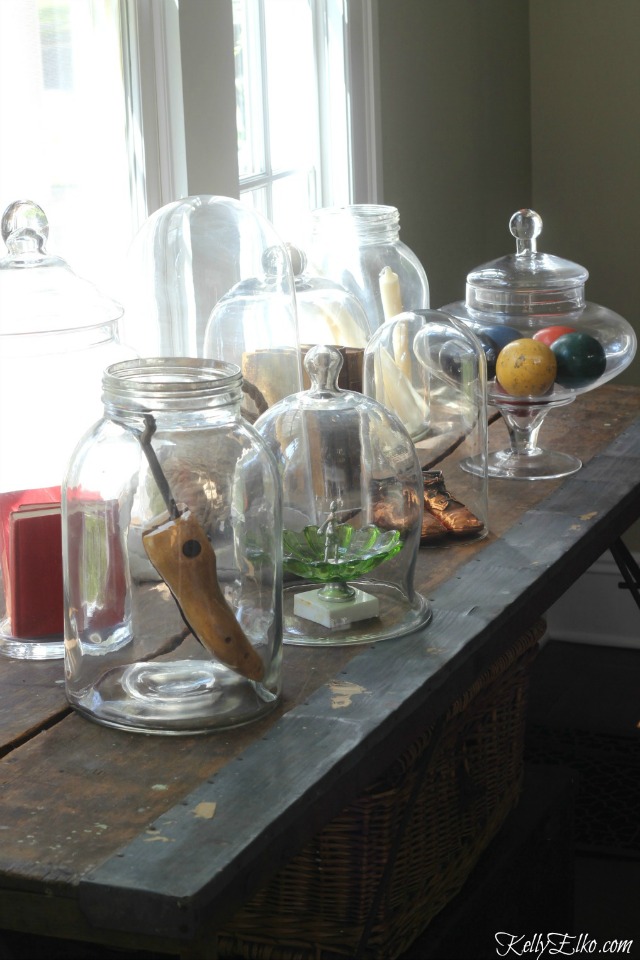 post contains affiliate links
The key is using different sizes of cloches mixed with jars (with and without lids).
I found most of these at HomeGoods and thrift shops except for the tall cloche with a concrete base filled with a rope monkey ball.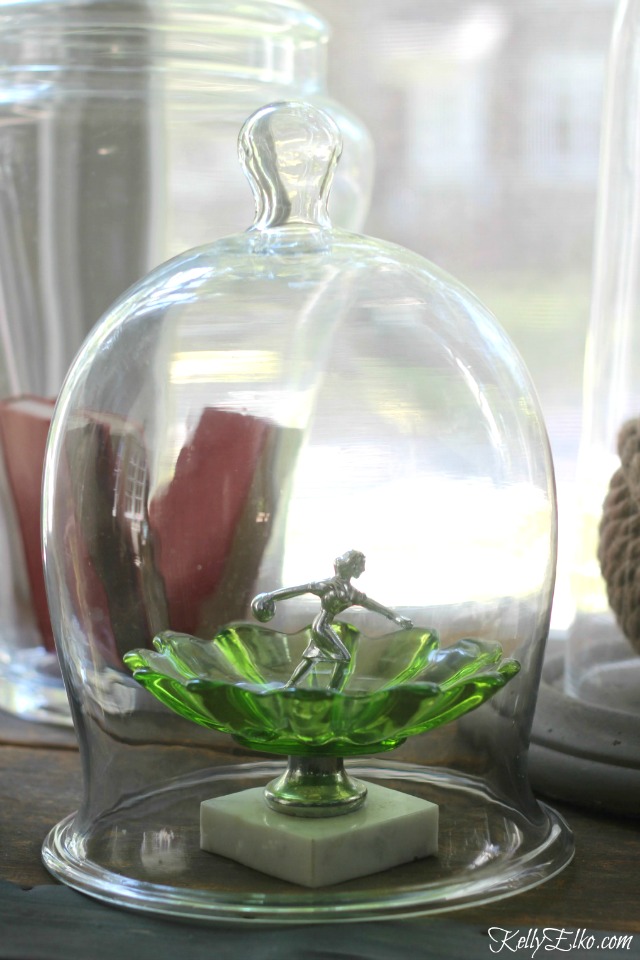 Some of my favorite sentimental finds include my hubby's bronze baby shoes and leather bound books that belonged to my dad.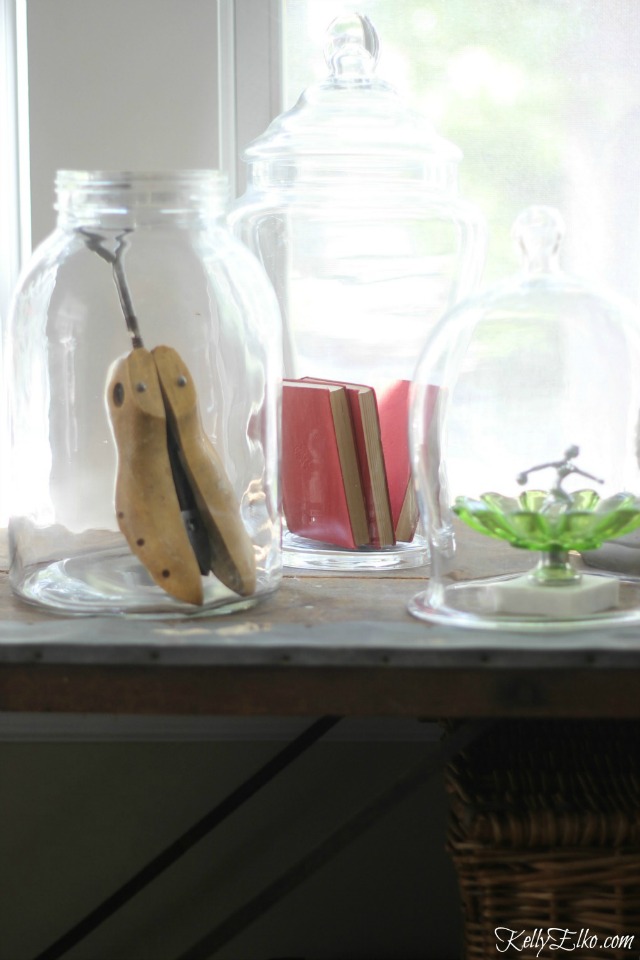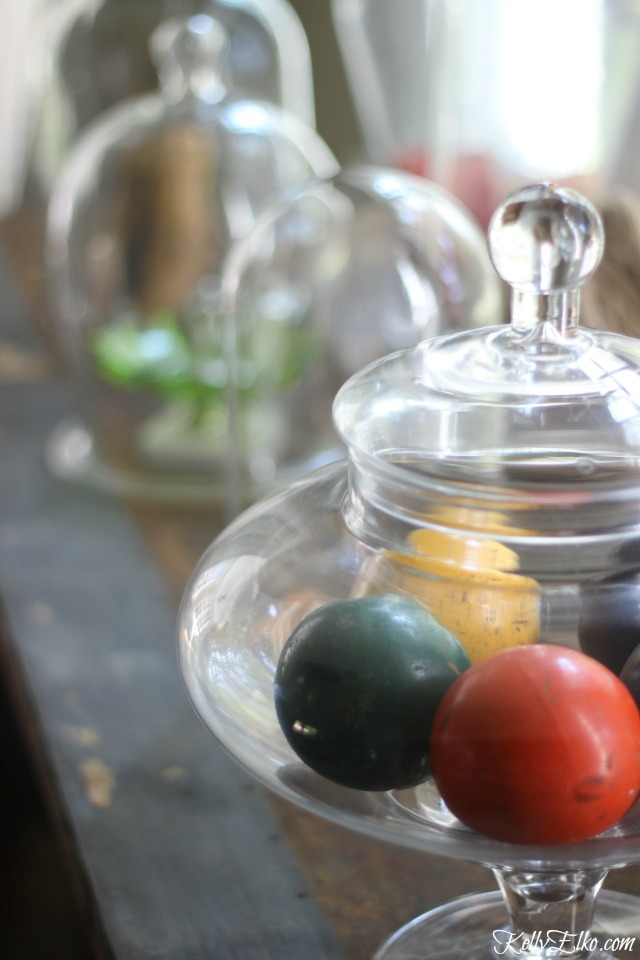 Why is it that putting something under glass makes it look so important?